Giancarlo Esposito is a Hollywood icon, so it's no wonder that fans want to reach out to him or even request an autograph through the mail (TTM). To help make that possible, the following addresses, emails, and phone numbers have been compiled to give Giancarlo Esposito's fans the best and most up-to-date resources for contacting him directly or through his representatives.
Does Giancarlo Esposito Respond to Fan Mail?
Regardless of how you've come to know him, it's likely that Giancarlo Esposito' work has had an impact on you in some way or another. If you would like to send fan mail to the "Breaking Bad" actor, whether it's to simply send a message of thanks or perhaps request an autograph through the mail, then the process is pretty simple.

Given his popularity, it's not surprising that Giancarlo receives a lot of fan mail. Many fans would love to get an autograph from him, but they often wonder if he even responds to fan mail at all. While Giancarlo Esposito is not one of the top celebrities known for responding to fan mail, he does have a proven track record so your chances are still good!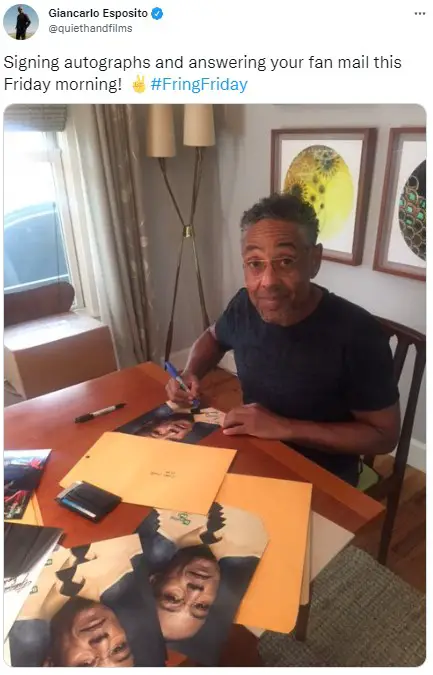 With millions of fans, it's a wonder that Giancarlo Esposito is able to keep up with his fan mail at all, but some how he manages. While not every fan can expect a response, those who are lucky enough to get one can expect to receive an autograph free of charge. If you would like to reach out to him and try your luck, you can use this simple fan mail template to get started. Then all you need to do is reach out to him via the addresses below.
Talent Agency [Address, Phone Number, & Contact Info]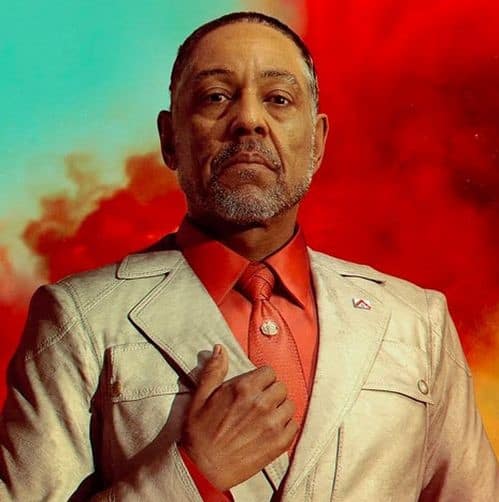 Giancarlo Esposito is represented by Creative Artists Agency (CAA). They are a talent agency that deals with talent, content, brands, technology, sports, and live events. They represent interests related to film, television, music, sports, digital media, marketing, and beyond, as well as thousands of the world's leading actors, directors, writers, producers, musical artists, comedians, authors, athletes, coaches, broadcasters, teams, leagues, chefs, designers, fashion talent, consumer brands, and more.

CAA' has an office in New York where Giancarlo Esposito is based. Therefore, reaching out to there to his CAA representative Bonnie Bernstein is probably your best bet for getting a response from the world-renowned actor. If you're lucky, you might be one of the few fans to receive a signed photo from him.
Managers [Address, Phone Number, & Contact Info]
Giancarlo Esposito is a multi-faceted film, television and stage actor, director and producer. As such, he has a lot of agents and representatives that help him handle his business. These include his managers at Thruline Entertainment, Atlas Talent Agency and Imprint. It's perfectly acceptable to contact Giancarlo Esposito via his direct representatives as they can forward messages they receive directly to their clients.

In fact, according to Giancarlo's website, the best way to get in contact with him is through Thruline Management (310.595.1500) and ICM Talent (310.550.4000).
Additional Ways to Contact Giancarlo Esposito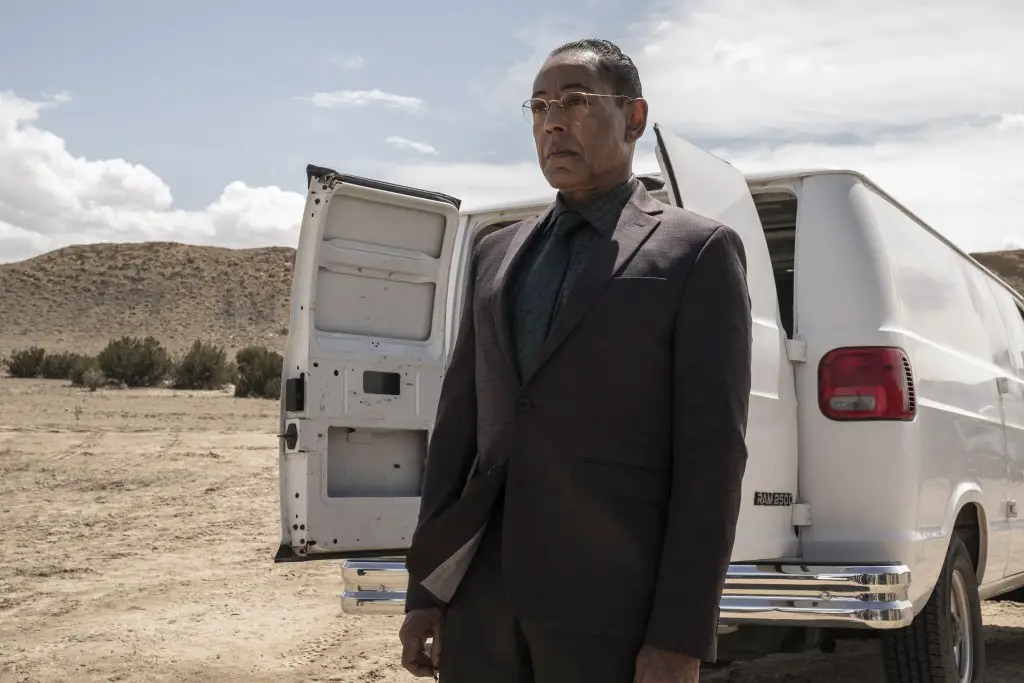 Giancarlo Esposito has had a long and successful career in film. As such, he has many agencies and managers that look out for his interests. Here are some additional ways that you can reach out to the "Mandalorian" actor and get in direct contact with him or his representatives.
Write to Giancarlo Esposito on a Film Set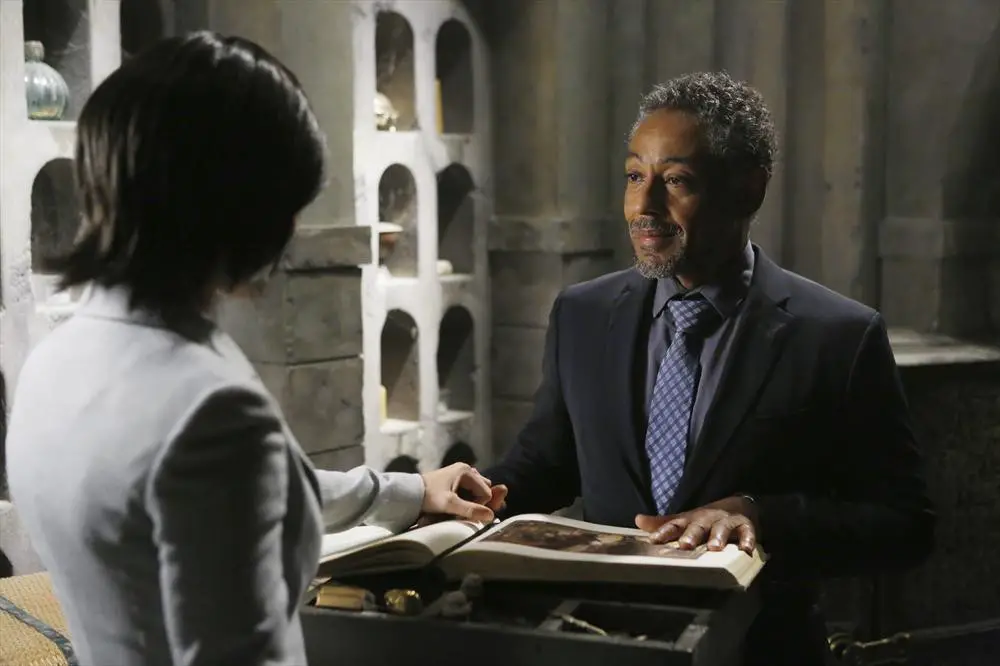 For those who want to contact Giancarlo Esposito directly, here's an interesting avenue to pursue. Sending fan mail to actors at the venues they will be performing at is known as via venue fan mail. In fact, Giancarlo has a proven track record of responding to fans this way.

Sending fan mail via venue is just a matter of having proper timing and doing a little bit of research. First, look at Giancarlo Esposito IMDb page and see what he's working on that's currently in production. Then do a little bit of research to find out where the production office for that particular film is. Finally, send your letter during the production window following these easy steps. With any luck, management at the production office will pass on your letter!
Send a DM on Social Media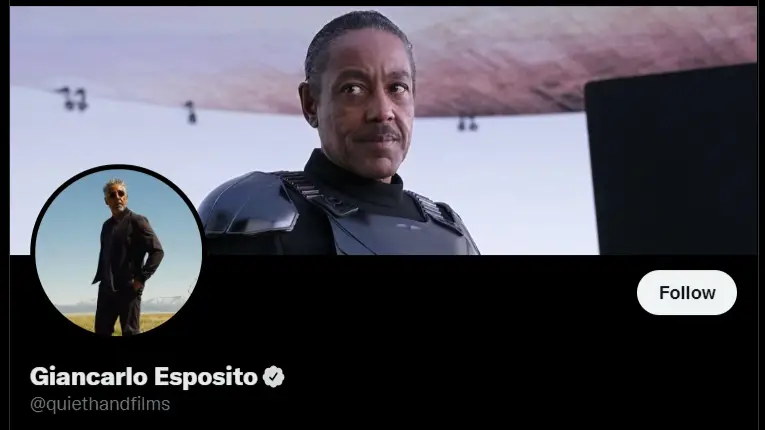 Some celebrities do in fact respond to DMs from their fans. Since Giancarlo Esposito is so well known for his love for his fanbase, it's natural that many of his supporters would want to contact him by sending a message. Give it a shot by DM'ing him through one of his social media accounts. The following are Giancarlo's official Social Media profiles.
Meet Giancarlo Esposito in Person
Like Giancarlo's "The Mandalorian" co-star Katee Sackhoff, he is a regular guest at pop-culture and comic conventions! That means there is a high likelihood that he will be making an appearance near you at some point in the near future.

Comic cons offer an incredible opportunity for meet and greets where you can get up close and personal with your favorite celebrities. Typically you can choose to do photo ops or autograph signings, or both! For the most face-time with celebrity guests, you'll certainly want to go for the autograph where you can usually expect to have about a minute to converse with the celebrity as they try and get through a long line of attendees.
About Giancarlo Esposito
Giancarlo Esposito is an actor best known for his role as Gus Fring in the AMC drama Breaking Bad. Giancarlo was born in Denmark and raised in Manhattan. After studying acting at the Herbert Berghof Studio, Giancarlo made his Broadway debut in Danton's Death. Giancarlo has since appeared in numerous films and television shows, including The Usual Suspects, Do the Right Thing, Malcolm X, Mo' Better Blues, and The Prince of Tides. Giancarlo is currently starring as Moff Gideon in the Star Wars spin-off series The Mandalorian. Outside of his acting career, Giancarlo is a spokesperson for Autism Speaks and has served on the board of directors for Sesame Workshop.
FAQs
Who is Giancarlo Esposito's Manager?
The best way to get in contact with Giancarlo Esposito is through Thruline Management (310.595.1500) where he is represented by Josh Kesselman .
What nationality is Giancarlo Esposito?
Giancarlo was born in Denmark on April 26, 1958.
Get Updated Celebrity Contact Info First!
Sign up for the Tales From The Collection newsletter and be the first to know when new contact info is added for celebrities like Johnny Depp, MrBeast, and Taylor Swift!