Following the release of Netflix's "Dahmer" on February 23rd, there has been a marked increase in online search activity for the phrase "Dahmer Fan Mail" according to Google Trends.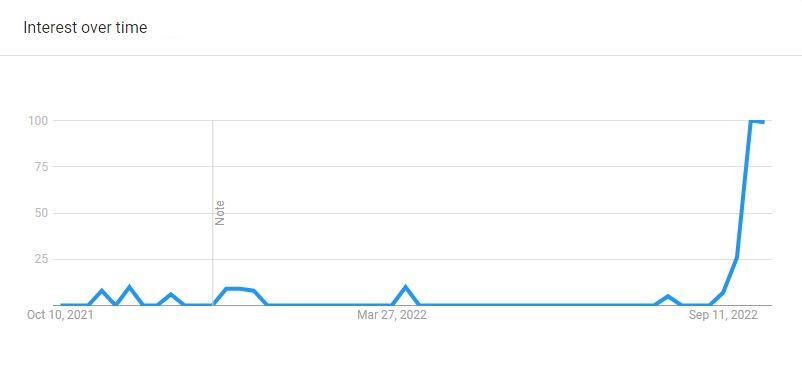 Perhaps stranger than the macabre nature of the inquiries is that Dahmer was murdered by his fellow inmates at The Columbia Correctional Institution in 1994 where he was incarcerated.

The only plausible explanation for people seeking to send fan mail to a dead man is that the searchers were simply unaware of his untimely demise. This is likely the case for those who haven't seen the series in its entirety or who are unfamiliar with the real-life story.
What's Behind the Jeffrey Dahmer Fan Mail Trend?
Further clues to this trend can be gleaned by again looking at Google Trends.
Back in 2004, the search term "Dahmer Fan Mail" was tending, just as it is now. There was a big interest in sending Dahmer fan mail back then as well.

The spike in 2004 coincided with the 10-year anniversary of his death. At that time there was renewed media focus and intense public interest in the murder.
While Google's search analysis tool doesn't provide exact search volumes, interest for the term began to climb again around September 10th during the lead-up to the release of the Netflix series.

Only a few days later interest in sending Dahmer fan mail surged to its highest point since 2005.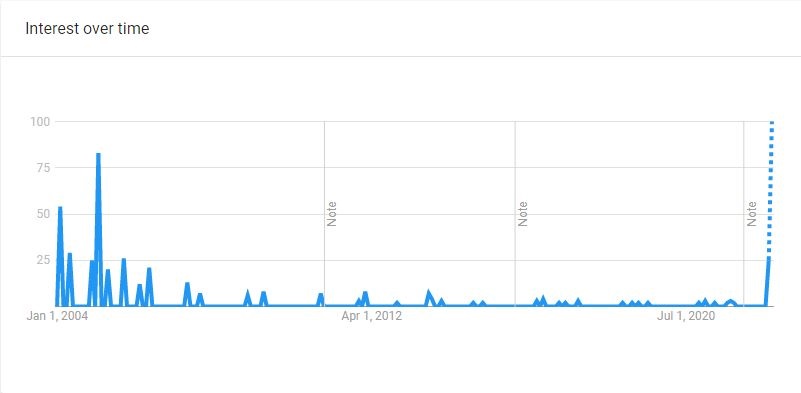 Netflix's Fan Mail Scene
Before Dahmer's death, he did actually receive fan mail while in prison. This was depicted in the Netflix series where Dahmer, played by Evan Peters, gets a letter from a young woman who is practically swooning over the serial killer. You can check out the scene below.
Fan Mail For High Profile Criminals
Certainly, Dahmer wouldn't be the first high-profile criminal to receive fan mail. Most recently Kyle Rittenhouse who killed two men in Kenosha, Wisconsin reportedly received a high volume of fan mail. So much so, his attorney even set up a PO Box to handle the influx.
If you want to scratch your creative itch and send fan mail, although to a more deserving audience, try writing to the cast and crew of another one of Netflix's popular series—Stranger Things.
FAQs
Did Jeffrey Dahmer get fan mail?
Like many other high-profile criminals, Jeffrey Dahmer did receive fan mail while in prison. It's shocking and even a scary thought to send words of admiration to someone as sinister as Dahmer, but many people did.
Get Updated Celebrity Contact Info First!
Sign up for the Tales From The Collection newsletter and be the first to know when celebrities like new contact info is added for celebrities like Johnny Depp, MrBeast, and Taylor Swift!