On midnight of October 3rd, Taylor Swift appropriately opened pre-orders for her upcoming album Midnights. The sought-after offering sold out quickly, but there is likely still hope of getting one directly from Taylor. After all, she is one of the top artists known for selling signed albums!
In addition to both digital and physical formats like CDs, tapes, and vinyl records, a limited number of signed albums were also available for fans to purchase. Four different CD variants were available. Each featured signed art cards as well as colored CDs to mimic vinyl records: Moonstone Blue, Mahogany, Blood Moon, and Jade Green.
The window to own an autograph from one of the world's foremost pop musicians was only open for 48 hours, or until supplies last. It appears that the latter was the case as the Jade Green variation sold out within an hour. After that, it took less than five hours to clear out all of the store's signed inventory.
If you missed the initial drop, then you may still have a chance of getting a CD from Taylor for only $19.99 (about $27 with shipping). That's good news because when these signed albums hit the secondary market, they will be going for hundreds of dollars each.
When Taylor dropped autographs for sale in her shop in the past, she would often do so in waves. That was especially true for her 2020 album Folklore which saw restock after restock. However, subsequent albums have not seen the same number of signed albums being released. When it comes to Midgnights, fans will have to keep refreshing the page periodically in hopes of catching a restock if they want to secure Taylor Swift's autograph for a price that is dramatically below market value.
UPDATE: 7 OCT Autograph Restock
Again releasing new inventory at midnight EST on 7 October, Taylor offered fans another opportunity to get her autograph along with her new album. This time she offered The Moonstone Blue vinyl with a larger 11×11″ signed photo. If I were to bet, I think there is a good chance that she will be releasing a signed photo with all four vinyl variants.
Update: 31 OCT Signed Copies at Record Stores
Just like she did with previous releases, Taylor has sent signed copies of Midnights to independent records stores across the country. If you weren't able to grab a copy directly from Taylor's site, then here is your chance to get her autograph in the wild. Do a Google search for indie record stores in your area and start making phone calls to see if they have any signed copies in stock!
More Ways to Get Taylor's Autograph
If you find yourself unable to purchase an autograph directly from Taylor's store, you can also try requesting one through the mail. The popular singer has built a good reputation for responding to fan mail over the years and has been known to surprise fans with responses and shout-outs over the years. Give it a try or check out our inventory below.
How to Frame a Taylor Swift Autograph
If you are lucky enough to get an autograph from Taylor Swift then you will likely want to display it for years to come. Unfortunately, displaying autographs can be quite risky for autographs over the long term. Damage from light, acidic framing materials, or direct contact with glass can all be disastrous for autographs. To ensure your autographs remain vivid over the years, check out our in-depth guide on how to frame autographs.
Signed Midnights Photo Gallary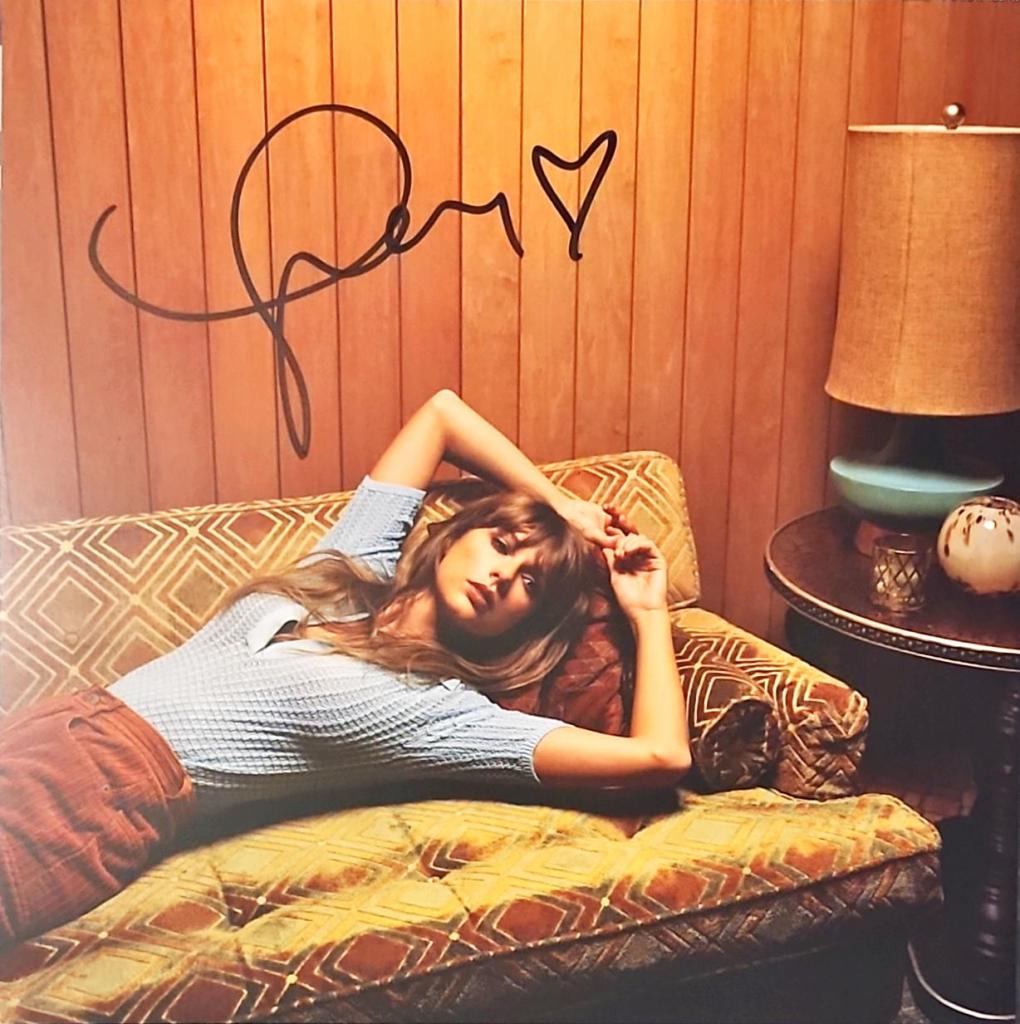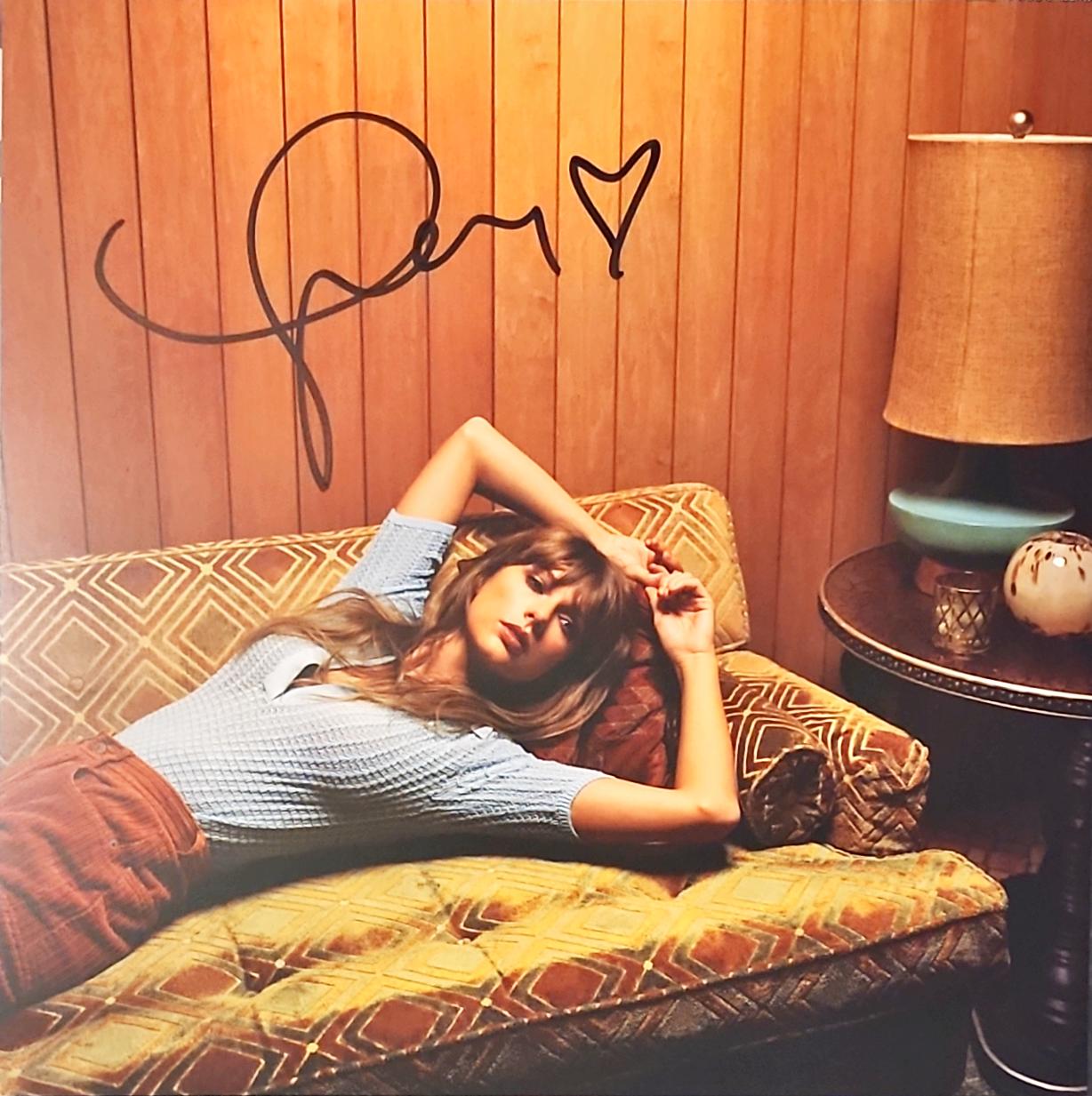 The following images are authentic examples of signed lithographs that were included in signed copies of Taylor Swift's Midnights CD and Vinyl releases. Images come courtesy of Facebook's Taylor Swift Autographs Group.