Rebecca Zamolo is a YouTuber who first started her channel in 2018. It was wildly successful as she has amassed about 13 million subscribers!

Her channel primarily consists of videos pertaining to challenges, DIY projects, and other various incidents that occur in her day-to-day life. In addition to YouTube, Zamolo is also a member of the Game Master Network, which is a group of YouTubers who collaborate on various video projects.

Some of her most popular videos include "QUEEN'S BALL Bridgerton Challenge", "Giant Incredibles Game in Real Life to Save Game Master!", and "24 Hours inside a Dollhouse Escape Room in Real Life!".
How to Send Fan Mail to Rebecca Zamolo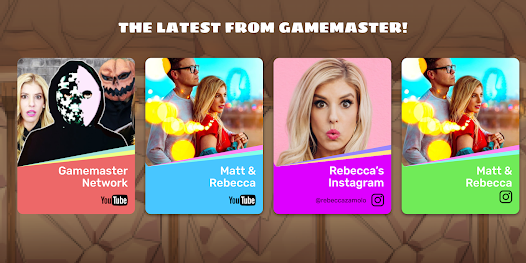 Regardless of how you've come to know her, it's likely that Rebecca Zamolo's work has had an impact on you in some way or another. If you would like to send fan mail to one of the most beloved influencers on social media, whether it's to simply send a message of thanks or perhaps request an autograph through the mail, then the process is pretty simple. Like many of the top celebrities known for responding to fan mail Rebecca is actually quite good at responding to fan mail.

If you would like to reach out to her, and maybe have your letter or package opened on her YouTube channel, then you can use this simple fan mail template to get started. Then just try reaching out via the addresses below.
Official Fan Mail Address
Rebecca Zamolo and her husband Matthew Yoakum (AKA Matt Slays) revealed the kinds of fan mail they get. It included everything from letters, to gifts. It's a huge volume of stuff, so they certainly can't go through it all. However, the video they posted is proof positive that they at least read some of it! The address they provided their fans is below.
Fan Mail Address
12021 Wilshire Blvd #714
Los Angeles, Ca 90025

Email Addresses
If email is more your thing then you're in luck! Rebecca Zamolo has made it easy for fans to reach out to her via email. On her YouTube channel's about page, she shared her business email address. This is more for professional correspondence though. She also maintains an email address specifically for her webpage.
Business Addresses
Rebecca Zamolo and Matthew Yoakum founded YZ Productions, Inc. on January 28th, 2014. According to public records, Matt is listed as the CEO and Rebecca as the Secretary, CFO, and Director. You can try reaching out via her business address or by sending her a message via her shop's contact form.
YZ Production, Inc.
Official Site
16000 Ventura Blvd., Suite 520
Encino, CA 91436
rebeccazamolo.com
Send Rebecca a DM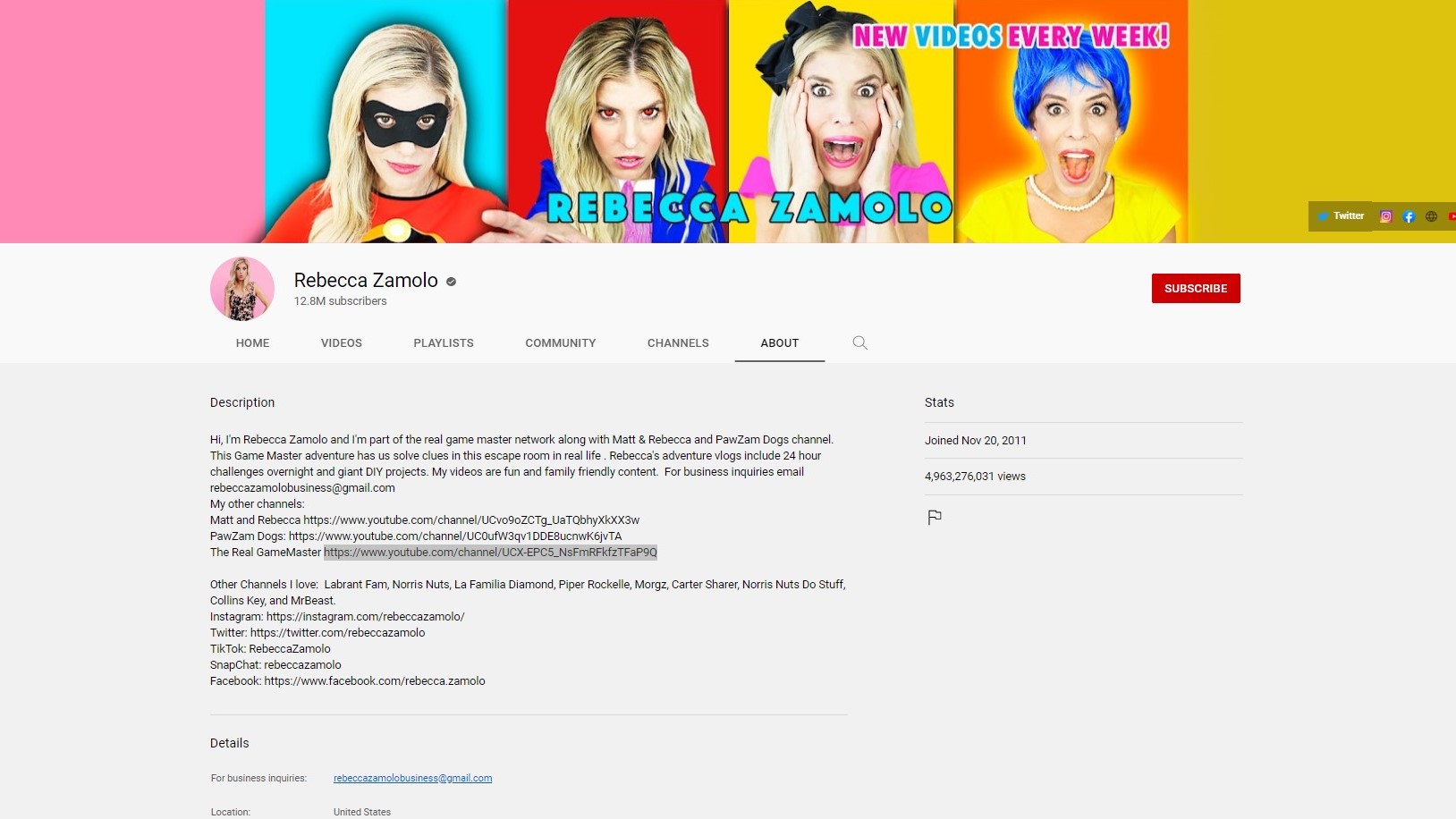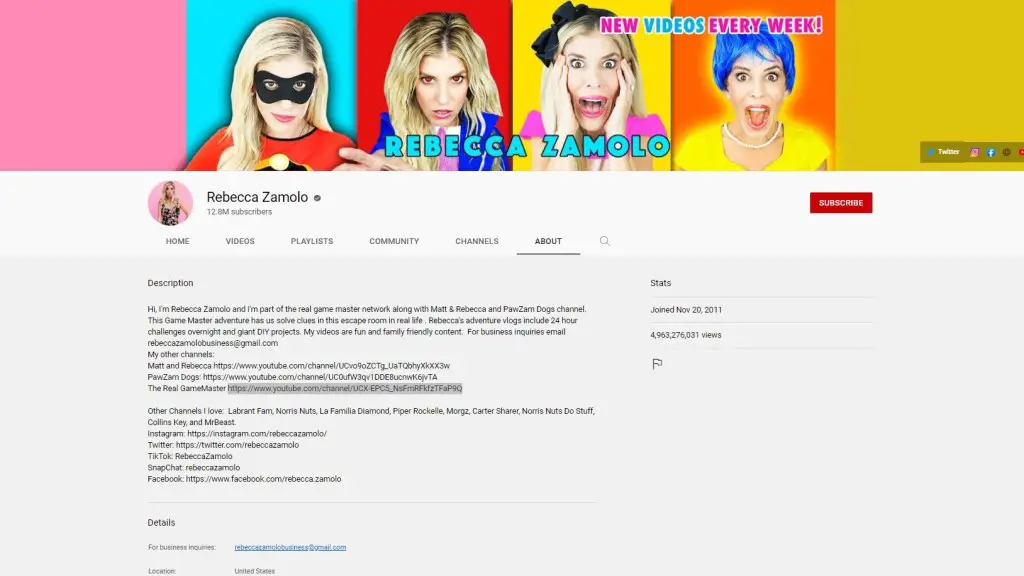 Some celebrities do in fact respond to DMs from fans. Since Rebecca Zamolo is so well known for her online presence, it's natural that many fans would want to contact her by sending a message. Give it a shot by DM'ing her through one of her social media accounts. The following are listed as Rebecca's official Social Media profiles on her YouTube channel.
Get Updated Celebrity Contact Info First!
Sign up for the Tales From The Collection newsletter and be the first to know when celebrities like new contact info is added for celebrities like Johnny Depp, MrBeast, and Taylor Swift!