Leah Ashley AKA Leah Ashe is a YouTube gaming personality with about five million subscribers. She originally started her YouTube channel back in 2016 as a way to connect with friends and share her love of video games.

Since then, she has built up a large and loyal following by posting engaging gaming content and collaborating with other YouTubers. Leah is also known for her high energy and positive attitude, which has won her even more fans among the YouTube community. In addition to games, Leah also posts vlogs, challenges, and other fun content on her channel.

Whether she's playing the latest release or taking on a classic, Leah always manages to entertain and engage her viewers. Thanks to her lively personality and great videos, it's easy to see why Leah Ash is one of the most popular YouTubers around.
How to Send Fan Mail to Leah Ashe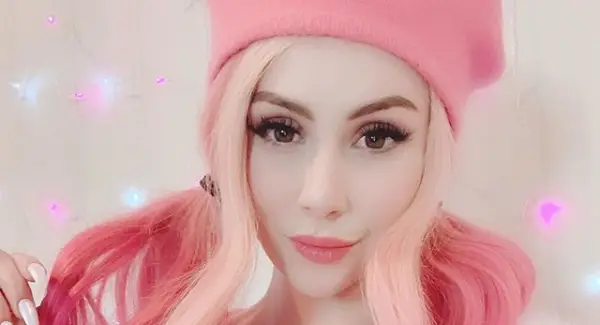 Regardless of how you've come to know her, it's likely that Leah Ashe's work has had an impact on you in some way or another. If you would like to send fan mail to one of the most beloved influencers on social media, whether it's to simply send a message of thanks or perhaps request an autograph through the mail, then the process is pretty simple. Like many of the top celebrities known for responding to fan mail, Leah has built a reputation for communicating with her fans.

If you would like to reach out to her and maybe have your fan mail featured on one of Leah's videos, you can use this simple fan mail template to get started. Then just try reaching out via the addresses below.
Official Fan Mail Address
Leah and her husband Garrett Jobless revealed the kinds of fan mail they get. It included everything from letters, to gifts. It's a huge volume of stuff, so they certainly can't go through it all. However, the video they posted is proof positive that they at least read some of it! The address they provided their fans is below.
Email Addresses
If email is more your thing then you're in luck! Leah Ashe has made it easy for fans to reach out to her via email. She Tweeted out to her followers the following message "I made an email for you guys to send me fan mail, edits, letters, or anything you want me to see as it makes it difficult when it's sent to my business email. I would love to read anything you guys wanna send".
Business Addresses
Leah Ashe is originally from San Francisco, CA, but currently lives in Los Angeles. However, according to public records, Ashe's business Leah Ashe LLC is registered in Delaware under the address below. You can also send her a message via her shop's contact form.
Send Leah a DM
Some celebrities do in fact respond to DMs from fans. Since Leah Ashe is so well known for her online presence, it's natural that many fans would want to contact her by sending a message. Give it a shot by DM'ing her through one of her social media accounts. The following are listed as Leah's official Social Media profiles on her YouTube channel.
Leah Ashe FAQ