Ali Wong's popularity stems from her unapologetic and candid approach to comedy, tackling topics like motherhood, relationships, and societal norms with razor-sharp wit and relatability. Her fearlessness in addressing taboo subjects, combined with her charismatic stage presence, creates a connection with audiences that transcends cultural and generational boundaries.
Ali's groundbreaking Netflix specials, "Baby Cobra" and "Hard Knock Wife," have not only showcased her comedic prowess but also challenged conventional expectations of women in comedy, making her a trailblazer and an inspiration to aspiring comedians and fans alike.
Ali Wong has captured the attention of many, including businesses, charities, and devoted fans. If you're one of the many individuals looking to get in touch with her, you're in luck! We've compiled a comprehensive list of the most current and reliable addresses, emails, and phone numbers available, enabling you to connect with Ali Wong directly or through her representatives with ease.
Ali Wong Contact Information Quick Reference
Ali Wong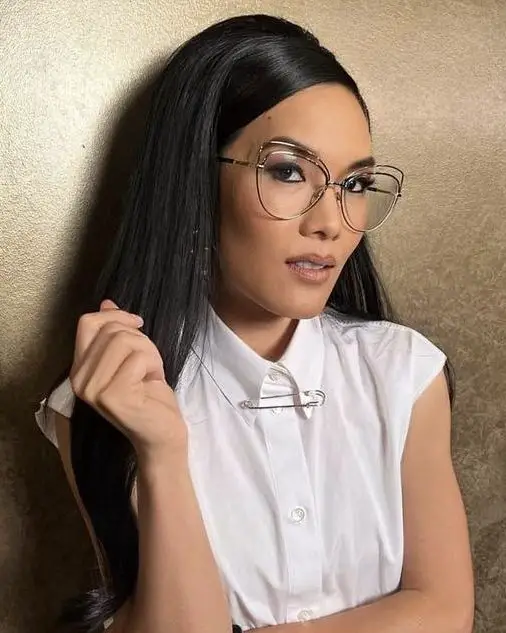 Comedian, Actress, Writer
Ali Wong is a multi-talented comedian, actress, and writer known for her sharp wit and humor. She gained recognition for her stand-up comedy, especially her Netflix specials Baby Cobra and Hard Knock Wife. In addition to her comedy, Ali has appeared in various television shows and films, showcasing her versatility as a performer.
Born: April 19, 1982
Birthplace:
San Francisco, California, USA
Represented by: United Talent Agency (UTA)
Address:
c/o United Talent Agency (UTA)
UTA Plaza
9336 Civic Center Drive

Beverly Hills
CA
,
90210
Phone:
+1 310 273 6700
Fax:
+1 310 247 1111
Representative:
Brittany Balbo
Email:
balbob@unitedtalent.com
Signature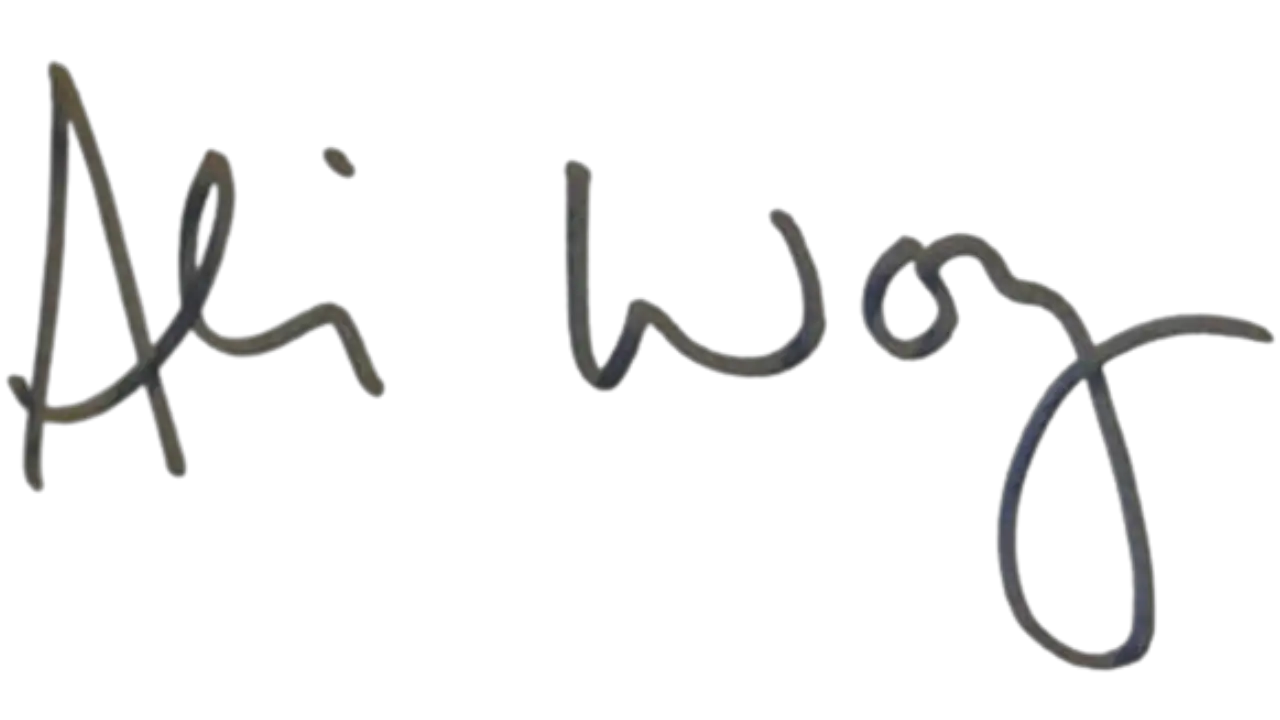 How to Contact Ali Wong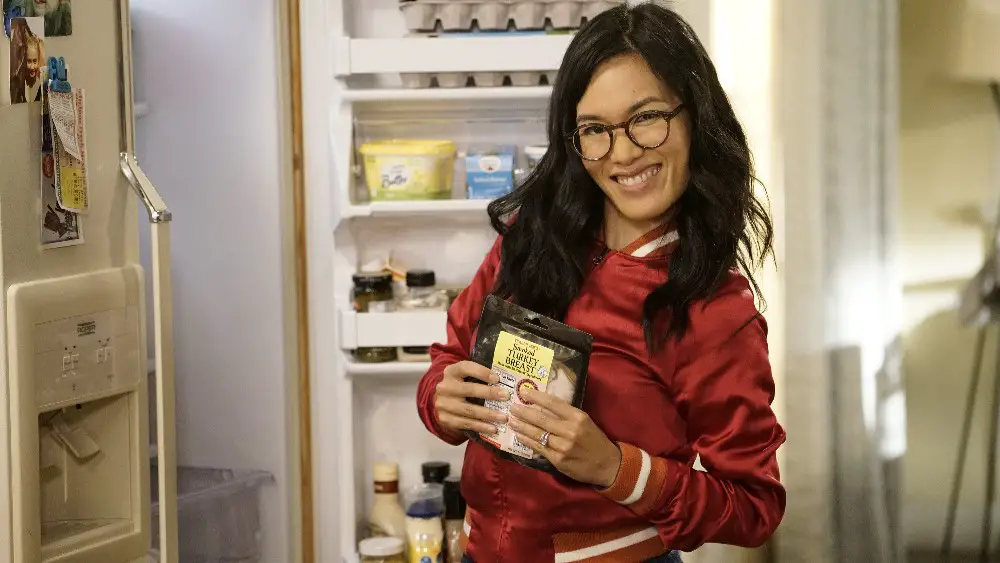 Connecting with your favorite celebrities, athletes, and public figures is a common practice for many people. Whether it's to request donations for a charitable cause, explore new business opportunities, or simply express your admiration and support, fan mail remains a popular means of reaching out to those in the public eye.
As Ali Wong's star continues to rise, it's no surprise that the talented actress receives an abundance of messages and well-wishes from her dedicated fans. Wong does not yet have an established history of responding to fan mail. Nevertheless, you can contact her by using a simple fan mail template or even generate a letter with the help of AI.
We've compiled a list of addresses below that you can use to try and get in touch with Ali Wong directly or through her representatives. Give it your best shot, and good luck!
More Ways to Contact Ali Wong
If you're looking for additional ways to contact Ali Wong beyond what's been provided, don't worry – we've got you covered! One effective method is to get in touch with the following representatives.
By reaching out to her representatives, you may be able to secure a more direct line of communication with the Birds of Prey actress. So, don't hesitate to give it a try. Use the resources provided below to reach out to Ali Wong's team and see if they can assist you in your efforts to contact her.
DM Ali Wong on Social Media
Many fans find direct messaging on social media to be a convenient and modern way to connect with their favorite celebrities. If you prefer the ease of DMs over traditional letters or phone calls, you might want to consider reaching out to Ali Wong via her official social media platforms.
Numerous celebrities are known to engage with fans through direct messages, making this a potentially effective method for establishing contact. By reaching out to Ali Wong on social media, you could foster a more personal connection and potentially receive a response from the actress herself.
To begin, explore the following list of Ali Wong's official social media accounts. Try sending her a direct message or tagging her in a post, and you may be lucky enough to get a response. Best of luck!
About Ali Wong
Ali Wong is an accomplished American stand-up comedian, actress, and writer known for her unapologetic humor and no-holds-barred approach to comedy. Born Alexandra Dawn Wong on April 19, 1982, in San Francisco, California, she grew up in a Chinese-Vietnamese family. Ali began pursuing her passion for comedy while attending the University of California, Los Angeles, where she graduated with a degree in Asian American Studies.
After college, Ali moved to New York City to hone her comedic craft, performing at various clubs and open mics. Her dedication to comedy paid off as she eventually gained recognition and began appearing on television shows like "The Tonight Show Starring Jimmy Fallon" and "John Oliver's New York Stand-Up Show."
Ali Wong's breakthrough came in 2016 with her Netflix special, "Baby Cobra," filmed when she was seven months pregnant. The special garnered rave reviews and established her as one of the most candid and fearless voices in comedy. In 2018, she released her second Netflix special, "Hard Knock Wife," which was equally well-received and further cemented her reputation as a comedic powerhouse.
Aside from her successful career as a stand-up comedian, Ali has made a name for herself as an actress and writer. She wrote for the popular television show "Fresh Off the Boat" and starred in the Netflix film "Always Be My Maybe" (2019), which she also co-wrote. Ali's acting credits include guest appearances on hit series like "Inside Amy Schumer," "Black Box," and "American Housewife."
In 2020, she released her first book, "Dear Girls: Intimate Tales, Untold Secrets & Advice for Living Your Best Life," a collection of hilarious and heartfelt letters to her daughters, sharing her wisdom and experiences on life, love, and the pursuit of happiness.
A trailblazer in the entertainment industry, Ali Wong continues to captivate audiences with her unique brand of humor and unapologetic honesty. Her comedic style, which addresses a wide range of topics from motherhood to race and gender issues, resonates with fans around the world, making her an influential figure in the world of comedy.
Who is Ali Wong's manager?
Ali Wong's manager is Brittany Balbo of United Talent Agency (UTA). You can contact her through her manager at balbob@unitedtalent.com.
What is Ali Wong's fan mail address?
You can write to Ali Wong via United Talent Agency (UTA) at:
UTA Plaza
9336 Civic Center Drive
Beverly Hills, CA 90210
USA
What is Ali Wong's phone number?
While Ali Wong's personal phone number is not public information, you can reach her by phone through United Talent Agency (UTA) at +1 310 273 6700.
What is Ali Wong's email address?
While Ali Wong's personal email address is not public information, you can reach her by phone through The Lede Company at info@ledecompany.com.
Get Updated Celebrity Contact Info First!
Sign up for the Tales From The Collection newsletter and be the first to know when new contact info is added for celebrities like Steven Yeun, Ali Wong, and Rachel Marsh!