Daisy Ridley is popular because of her remarkable acting skills, her engaging and relatable personality, and her prominent role as Rey in the Star Wars sequel trilogy. Her captivating portrayal of a strong and independent female character in a beloved franchise has made her a favorite among fans worldwide.
Moreover, Ridley's advocacy for social issues such as body positivity and mental health has also earned her respect and admiration from audiences. All of these factors combined have contributed to her widespread popularity and success in the entertainment industry.
It's therefore no surprise that businesses, charities, and fans alike all want to contact her. To help make that possible, the following addresses, emails, and phone numbers have been compiled to give Daisy Ridley fans the best and most up-to-date resources for contacting her directly or through her representatives.
How to Contact Daisy Ridley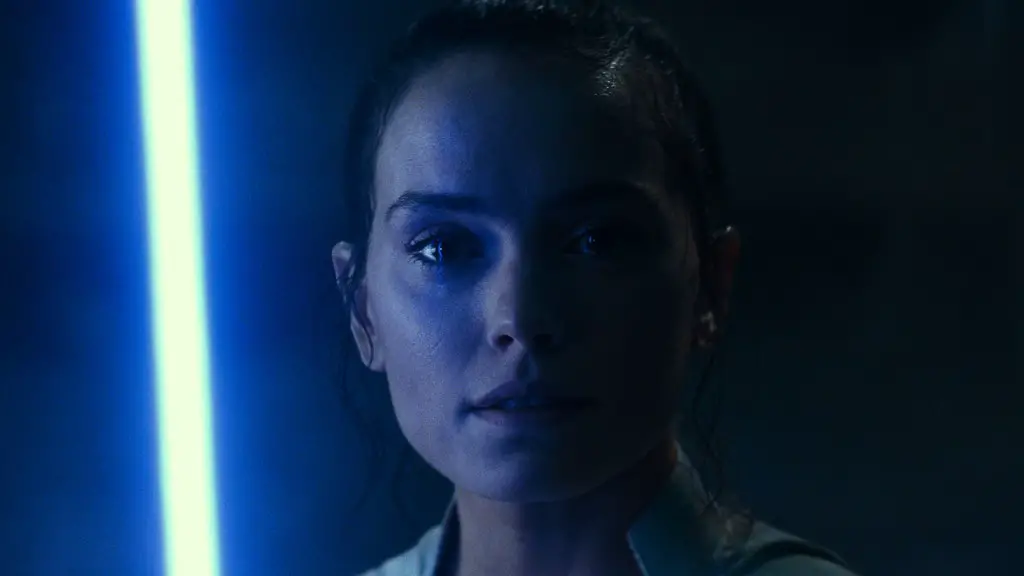 Every day, thousands of people contact the celebrities, athletes, and public figures they admire most. Some want to request donations for charity, some seek new business opportunities, but most want to send fan mail.
That's because fan mail is a great way to express your support and admiration. Since Daisy Ridley is only gaining popularity, there's no doubt that the popular actress gets her fair share of messages and well wishes.
Daisy Ridley does not have an established history of responding to fan mail. Don't let that discourage you though! You can write to her by using this simple fan mail template. If you're having trouble expressing yourself, you can also generate a letter with AI! Then try reaching out via the addresses below. Good luck!
More Ways to Contact Daisy Ridley
If you still need more email addresses, phone numbers, and mailing addresses in order to reach the Star Wars: Episode VII – The Force Awakens actress, then look no further. You can reach out to Daisy Ridley via her representatives.
Publicist
Legal Representative
Narrative
15260 Ventura Blvd
Suite 900
Sherman Oaks, CA 91403
USA
+1 424-320-8025 phone
reception@narrative-pr.com

Representative:
Heidi Lopata
heidi@narrative-pr.com
Sloane, Offer, Weber & Dern
10100 Santa Monica Blvd.
750
Los Angeles, CA 90067
USA

Representative:
Shelby Weiser
DM Daisy Ridley on Social Media
A lot of fans are more comfortable DMing than they are with sending a letter in the mail or making a phone call. It's a strategy that can work as there are a number of celebrities that have been known to respond to DMs. Try reaching Ridley on her official social media accounts.
About Daisy Ridley
Daisy Ridley is a British actress best known for her role as Rey in the Star Wars sequel trilogy. She was born on April 10, 1992, in Westminster, London, England. Ridley grew up in Maida Vale and attended Tring Park School for the Performing Arts.
After graduating from school, Ridley appeared in several television series and short films before landing her breakthrough role in Star Wars: The Force Awakens in 2015. Her performance as Rey earned critical acclaim and launched her career to new heights.
Since her debut in Star Wars, Ridley has starred in several other films, including Murder on the Orient Express (2017), Ophelia (2018), and Chaos Walking (2021). She has also lent her voice to animated films such as Peter Rabbit (2018) and its sequel, Peter Rabbit 2: The Runaway (2021).
Ridley is not only an accomplished actress but also an advocate for various social causes. She has been outspoken about body positivity, mental health, and gender equality.
Daisy Ridley has been praised for her talent, versatility, and dedication to her craft. She continues to be a prominent figure in the entertainment industry and a role model for aspiring actors and activists alike.
FAQs
Who is Daisy Ridley's manager?
Daisy Ridley's manager is CAA's Jim Nicolay. You can contact Ridley through her manager at jim.nicolay@caa.com.
What is Daisy Ridley's fan mail address?
You can write to Daisy Ridley via CAA at:
2000 Avenue of the Stars
Los Angeles, CA 90067
USA
What is Daisy Ridley's phone number?
While Daisy Ridley's personal phone number is not public information, you can reach her by phone through her representatives by calling her agency CAA at +1 424 288 2000.
What is Daisy Ridley's email address?
You can send Daisy Ridley an email via CAA at info@caa.com.
Get Updated Celebrity Contact Info First!
Sign up for the Tales From The Collection newsletter and be the first to know when new contact info is added for celebrities like  George Lucas, Oscar Isaac, and Steven Spielberg!