George Lucas is a highly popular figure due to his immense contributions to the film industry, especially through the creation of the Star Wars franchise.
His visionary ideas, groundbreaking special effects, and storytelling abilities have captured the hearts and minds of millions of people worldwide. His films have become cultural touchstones and have spawned a massive fan base that continues to grow today.
As an accomplished entrepreneur, Lucas has established successful companies and has a keen business acumen that can provide valuable insights and expertise. Additionally, his philanthropic work has made him a highly respected figure, and many organizations seek his support and guidance in their charitable endeavors.
Finally, given his stature in the film industry, many people seek to collaborate with Lucas or seek his advice on creative projects. Overall, George Lucas is a highly sought-after figure due to his accomplishments, expertise, and philanthropic work.
To help make it easy for George Lucas' fans to contact him, the following addresses, emails, and phone numbers have been compiled to give his fans the best and most up-to-date resources for contacting him directly or through his representatives.
How to Contact George Lucas
Every day, thousands of people contact the celebrities and public figures they admire most. Many fans especially enjoy sending fan mail to Star Wars actors.
That's because fan mail is a great way to express your support and admiration. Since George Lucas is such a huge star, there's no doubt that the Star Wars creator gets mountains of messages and well wishes.
George Lucas has always focused on building strong bonds with Star Wars fans, so it's no surprise that he has a well-established history of responding to fan mail! However, he does receive a very high volume of mail so one still does require quite a lot of luck to get a response.
You can reach out to him by using this simple fan mail template to get started. If you're having trouble expressing yourself, you can also generate a letter with AI! Then just try reaching out via the addresses below. Good luck!
Fan Mail
P.O. Box 2009
San Rafael, CA 94912
USA
Lucasfilm Animation Ltd.
Lucas Learning, Ltd.
Lucas Digital, Ltd.
Lucasfilm Animation Ltd.
P.O. Box 10037
San Rafael, CA 94912
USA
Lucas Learning, Ltd.
P.O. Box 10667
San Rafael, CA 94912
USA
Lucas Digital, Ltd.
LLC Attn: #45-02
P.O. Box 2459
San Rafael, CA. 94912
USA

More Ways to Contact George Lucas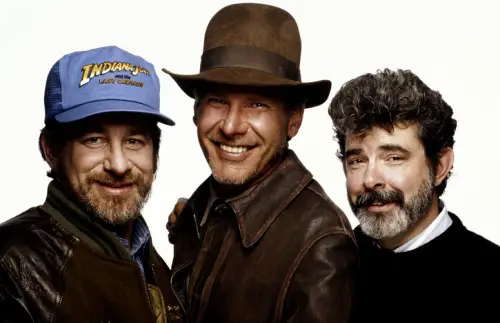 If you still need more email addresses, phone numbers, and mailing addresses in order to reach Indiana Jones and the Raider of the Lost Ark producer, then look no further. Lucas has more than one agency looking out for his interests. Try reaching him at the following representatives.
The Film Foundation
George Lucas was a founding member of The Film Foundation, a non-profit organization established in 1990 with the aim of preserving and restoring classic films from around the world. Lucas was motivated by his concern that many classic films were being lost due to neglect, decay, or the destruction of original negatives. He recognized the importance of preserving these films for future generations and saw The Film Foundation as a way of promoting the cultural value of cinema.
Lucas was an active member of The Film Foundation and provided significant financial support for its activities. He was particularly interested in restoring and preserving films from the silent era, which he saw as a neglected and under-appreciated period in cinema history. His own films, including the Star Wars franchise, have been the subject of preservation efforts by The Film Foundation. Lucas' connection to The Film Foundation was an important contribution to the preservation of cinema history and helped to raise awareness of the need to protect classic films for future generations.
American Zoetrope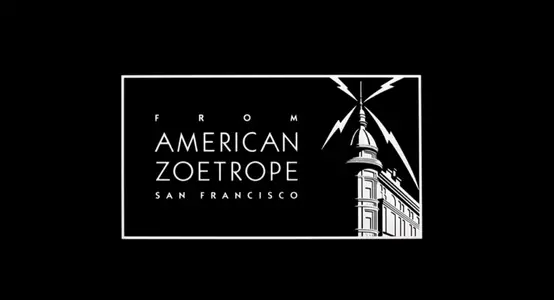 George Lucas co-founded American Zoetrope in 1969 with his friend and fellow filmmaker Francis Ford Coppola. The studio was established with the aim of providing a creative space for young filmmakers to produce and distribute their work independently of Hollywood studios. Lucas and Coppola were frustrated with the limitations imposed on their own creative vision by the Hollywood system and wanted to create a new kind of studio that would empower artists to make the films they wanted to make.
Lucas' connection to American Zoetrope was significant. He produced several films for the studio, including his own feature debut THX 1138 (1971), which was financed by Coppola after Lucas was unable to secure funding from a major studio. The film was not a commercial success but received critical acclaim and has since become a cult classic. Lucas also served as executive producer on several other Zoetrope productions, including Coppola's The Godfather (1972) and The Conversation (1974). American Zoetrope became an important incubator for young filmmakers and a key player in the development of American independent cinema.
DM George Lucas on Social Media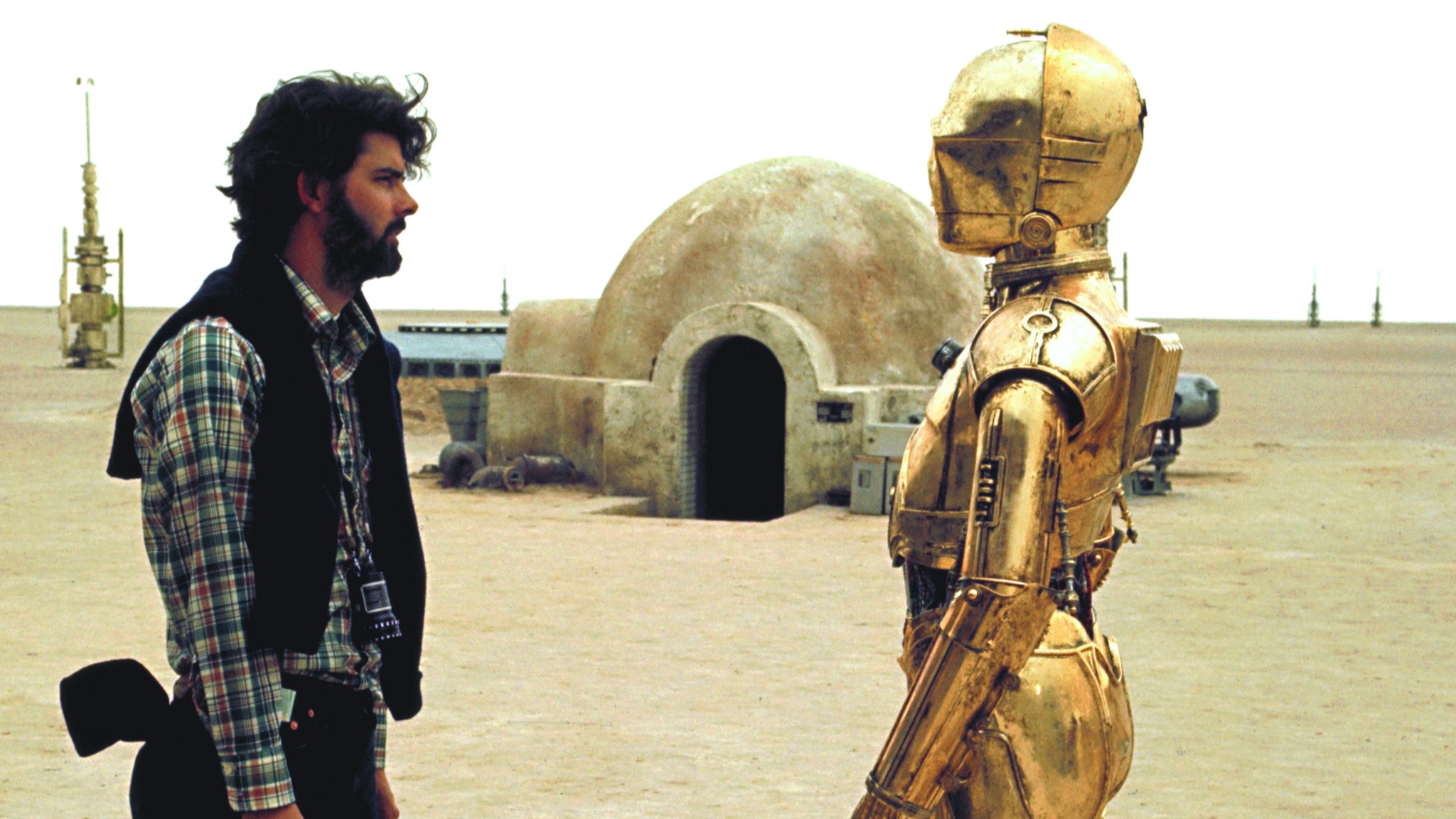 A lot of fans are more comfortable DMing than they are with sending a letter in the mail or making a phone call. It's a strategy that can work as there are a number of celebrities that have been known to respond to DMs. Unfortunately, George Lucas does not have any social media accounts! Therefore, you should not DM any account under his name because they are all fan accounts and are not affiliated with the director at all.
About George Lucas
George Lucas is a world-renowned filmmaker, producer, and entrepreneur, widely known as the creator of the Star Wars and Indiana Jones franchises. Born on May 14, 1944, in Modesto, California, Lucas grew up in a middle-class family and developed a passion for filmmaking at a young age.
Lucas attended the University of Southern California film school, where he studied cinematography and made his first short films. He later returned to USC to teach and began working on his first feature film, THX 1138, which was released in 1971 to critical acclaim. The film was a commercial failure, but it earned Lucas the respect of the film industry and laid the foundation for his future success.
In 1973, Lucas wrote and directed American Graffiti, a coming-of-age film set in the 1960s that became a box office hit and earned five Academy Award nominations, including Best Director. The success of American Graffiti gave Lucas the financial and creative freedom to pursue his passion project, a space opera called Star Wars.
Star Wars was released in 1977 and became a cultural phenomenon, grossing over $775 million worldwide and winning six Academy Awards, including Best Original Score and Best Visual Effects. The film's success spawned two sequels, The Empire Strikes Back (1980) and Return of the Jedi (1983), both of which were also critical and commercial successes.
In addition to his work on the Star Wars franchise, Lucas also created the Indiana Jones franchise, with the release of Raiders of the Lost Ark in 1981. The film was directed by Steven Spielberg and produced by Lucas, and it went on to become a box office hit and earn several Academy Award nominations.
Lucas continued to work on the Star Wars franchise, producing the prequel trilogy, consisting of The Phantom Menace (1999), Attack of the Clones (2002), and Revenge of the Sith (2005). Despite mixed reviews, the prequel trilogy was a commercial success, grossing over $2.5 billion worldwide.
In addition to his work in film, Lucas is also an entrepreneur and has established several companies, including Lucasfilm Ltd., Industrial Light & Magic, and LucasArts. He has been a pioneer in digital filmmaking and special effects, and his companies have been instrumental in the development of computer-generated imagery (CGI) and motion capture technology.
Lucas has received numerous awards and accolades for his work in film, including the Irving G. Thalberg Memorial Award at the 57th Academy Awards and a Kennedy Center Honor in 2015. He has also been inducted into the Science Fiction Hall of Fame and the American Academy of Arts and Sciences.
In addition to his contributions to the film industry, Lucas is also a philanthropist and has donated over $1 billion to education and charitable causes. He established the George Lucas Educational Foundation in 1991 to promote innovative teaching methods and has also supported the arts, environmental causes, and medical research.
In 2012, Lucas sold Lucasfilm Ltd. to The Walt Disney Company for $4.05 billion, and he retired from filmmaking. However, his contributions to the film industry and popular culture have had a lasting impact and continue to inspire generations of filmmakers and fans alike.
FAQs
What is George Lucas's fan mail address?
You can write to George Lucas at:
P.O. Box 2009
San Rafael, CA 94912
USA
What is George Lucas's phone number?
While George Lucas's personal phone number is not public information, you can reach him by phone through his representatives by calling Lucasfilm at +1 415 623 1000.
What is Lucasfilm Animation Ltd.?
Lucasfilm Animation Ltd. was established by George Lucas in 2003 as the animation division of Lucasfilm, responsible for producing animated Star Wars content. The division has produced several animated TV shows, including Star Wars: The Clone Wars and Star Wars Rebels.
What is Lucas Learning, Ltd.?
Lucas Learning, Ltd. was founded by George Lucas in 1998 and was focused on creating educational software for children. The company produced several titles, including Star Wars: DroidWorks and Star Wars: Pit Droids, which incorporated Star Wars characters and themes into educational games.
What is Lucas Digital, Ltd.?
Lucas Digital, Ltd. was established by George Lucas in 1984 as the special effects division of Lucasfilm. The division was responsible for the development of groundbreaking special effects techniques used in films such as Indiana Jones and the Temple of Doom and Star Wars: Episode VI – Return of the Jedi.
What is Lucasfilm?
Lucasfilm is the production company founded by George Lucas in 1971. The company has produced many successful film franchises, including Star Wars and Indiana Jones. In 2012, Lucas sold Lucasfilm to Disney for over $4 billion.
What is Skywalker Vineyards?
Skywalker Vineyards is a winery founded by George Lucas in 1991 in Marin County, California. The vineyard produces several varieties of wine, including Chardonnay and Pinot Noir.
What is Skywalker Sound?
Skywalker Sound is the sound design company founded by George Lucas in 1975. The company is responsible for creating sound effects and scores for many of Lucas' films, as well as other major Hollywood productions. The company has won several Academy Awards for its work.
What is Skywalker Ranch?
Skywalker Ranch is a film production facility founded by George Lucas and serves as the headquarters for Lucasfilm. The facility includes state-of-the-art sound stages, editing suites, screening rooms, and post-production facilities. Skywalker Ranch is known for its secluded and peaceful location and has been used as a filming location for several films.
Get Updated Celebrity Contact Info First!
Sign up for the Tales From The Collection newsletter and be the first to know when new contact info is added for celebrities like Pedro Pascal, Harrison Ford, and Steven Spielberg!