Like many Star Wars fans, I view George Lucas' Skywalker Ranch as a sort of Mecca. So it was a personal goal of mine to take a tour of the famous film ranch where so much of the Star Wars movie magic was made. After sifting through a lot of bad information about how someone off the street could tour the ranch, I finally figured out how to visit Skywalker Ranch, and when I did, I was not disappointed!
The process for touring Skywalker Ranch is actually pretty straightforward, but it's not advertised and it's somewhat of a well-kept secret. In this article, I'll break down how anyone off the street can take a tour of some of the Ranch's facilities and explain what you can expect to see on your visit.
Full details are below, but if you are short on time, check out the Web Story for a condensed reading experience.
The Skywalker Ranch Story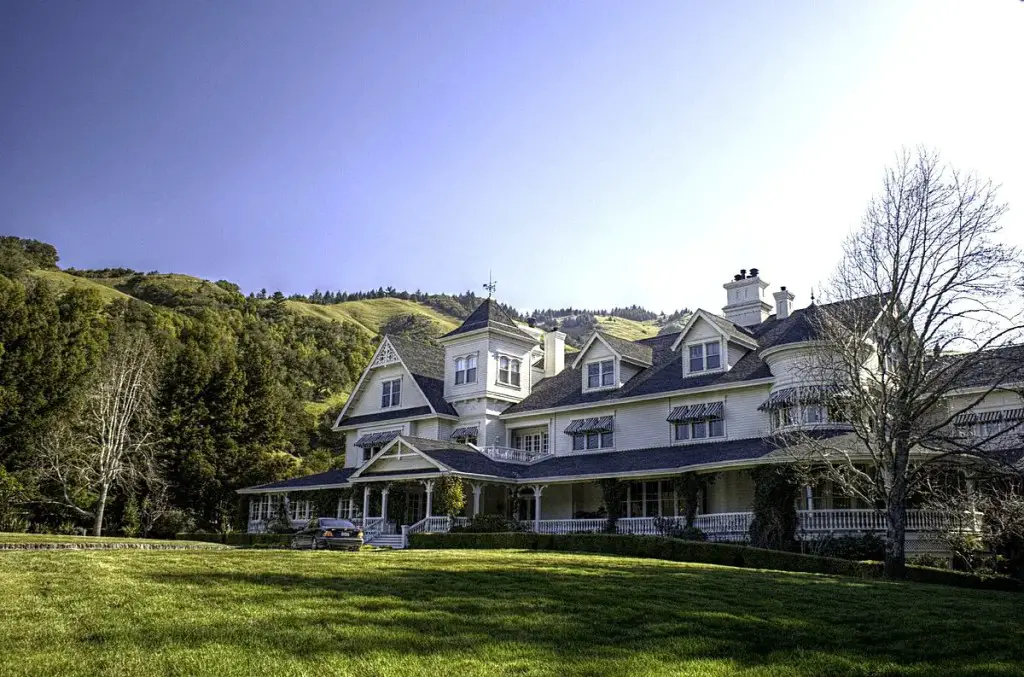 Skywalker Ranch is not George Lucas' private residence. It was initially conceived by the Star Wars creator as a haven for filmmakers to conceptualize movies rather than physically make them. To that end, the facilities were originally custom-designed to accommodate the creative, technical, and administrative needs of Lucas's production company. 

Lucas purchased the original 28-acre plot located at 5858 Lucas Valley Rd in 1978 which became Skywalker Ranch. Since then, Lucas' holdings have expanded to include 3838 Lucas Valley Rd and encompasses 624 acres of land.

Over the years, the ranch has morphed from George's original vision. Some of the notable facilities on site are Skywalker Sound, The Summit (home to the General Store and Lucas' art gallery), Skywalker Vineyards, the observatory, the research library, Skywalker Ranch Fire Brigade, and acres of pasture used to raise Wagyu cattle.


How to Tour Skywalker Ranch [Step-by-Step]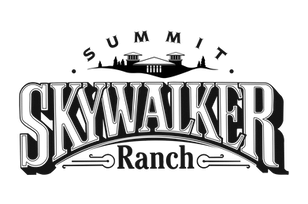 Those wanting to tour Skywalker Ranch can't just sign up for a tour directly. You have to be invited to the grounds in order to view them. Unfortunately, there are only two ways to get a coveted invitation—pay to stay at the ranch by hosting a corporate event or become a member of the Skywalker Vineyard Wine Club to gain access to the grounds.
Stay for a Corporate Retreat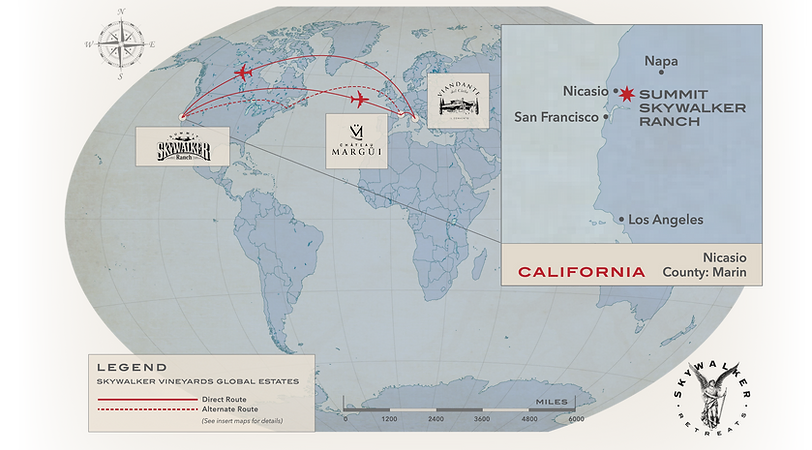 Skywalker Ranch is home to The Summit, one of three estates owned by George Lucas (the other two being Château Margüi in France and Viandante del Cielo in Italy.) According to Skywalker Retreats, Summit Skywalker Ranch was reimagined in 2018 as a creative retreat for like-minded businesses to stay and experience the Skywalker vision.
Guests will be able to walk the halls and see a gallery of narrative art from George's private collection or the suites of authentic Japanese samurai armor that adorn the halls.
Typically, visitors are only allowed on the grounds of Lucas' estates if they are staying there as part of a corporate retreat. To that end, they "invite like-minded businesses to visit for a retreat, to conduct group meetings and team builds in a secure, private and exclusive setting".
Visitors are treated to a secluded experience in the hills of Marin County. The Ranch boasts a residential feel where "guests are welcomed to stay for business while experiencing discreet Summit-style hospitality integrated seamlessly into their agenda.
Bespoke architecture, comfortable design, and approachable service are complemented by Skywalker Wines, Wagyu, olive oil, honey, and seasonal produce from the organic garden. Customized programs support a client's purpose during their visit".

Pricing for the Ranch's corporate retreats is not advertised, but you can send inquiries using their online form. However, you can rest assured that this is not a cheap option and will likely be out of reach even for most business owners. Ultimately, that still leaves joining the wine club as the best option for visiting the ranch.
Visit as a Wine Club Member
Skywalker Vineyards is one of three vineyards located on estates owned by the legendary Star Wars director. Luckily, you don't need to be famous to get an invitation. In fact, it's pretty easy to get authorization for a visit—as long as you're a wine club member that is.
But don't worry, it's not prohibitively expensive to join. While I enjoyed the wine, I joined strictly for the benefits that come with membership. Most importantly, that includes on-site wine tastings and access to some of the Ranch's facilities.
What Comes With Your Membership
Curated Skywalker Vineyards selections of 4 bottles, three times a year: February, May, and November. Membership activates immediately with sign-up confirmation and accepted shipment of your first allocation.
$115 – $225 per shipment (plus applicable tax and shipping)
Confirmation of successful enrollment will come by way of a follow-up email introduction by our wine club manager welcoming you to your Skywalker Vineyards Wine Club membership.
Exclusive Membership Benefits
Members of the Skywalker Ambassador Membership will receive:
• Shipping savings – any additional bottles purchased beyond your shipment to complete the case ship at no additional cost!
• Member access to our wine library for exclusive large-format wines and previous-vintage wines
• Access to special gift sets & collections, import wines, and limited releases
In addition to the listed benefits, you can arrange a tasting for you and your friends for a $100 per person tasting fee (only one wine club membership holder is required to be present). In addition to private tastings, you will also get invitations to tasting events on Skywalker Ranch, like their Annual Skywalker Rosé Release Party which costs $75 per person and also occurs right on the Ranch.

As an added bonus with every shipment, you also get recipe cards for perfect food pairings. On the reverse side of the recipe card, you also get a picturesque photo of a scene from the Ranch.
Skywalker Vineyards Wine Club Unboxing
Getting to Skywalker Ranch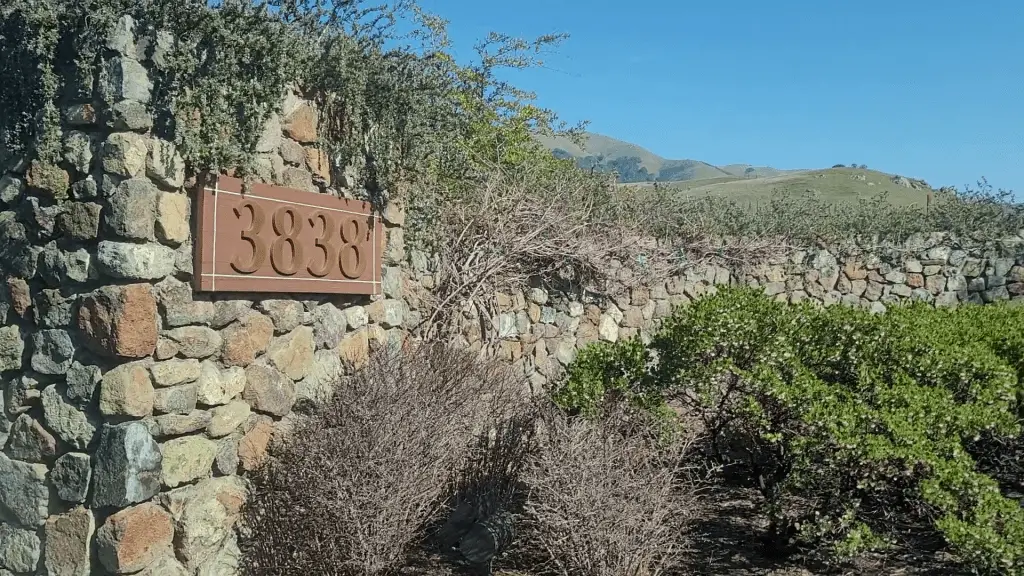 If you've joined the Skywalker Vineyards Wine Club and arranged a tasting with the staff, then you're ready for your first visit to the Ranch!
Skywalker Ranch is about half an hour North of San Francisco, on the other side of the bay. Getting there from the city is pretty easy. You just need to take the Lucas Valley Road exit from I-10 North.
While Lucas Valley Road isn't named for the director himself, it is a happy coincidence and should make remembering the directions easy. As you travel to the ranch up the winding road you will enjoy the picturesque scenery.
Once there you will find a gatehouse where a guard will be posted. If you made arrangements for your visit, you can just give them your name. The guard will be able to find you on the Ranch's approved visitor list and permit you entry. Then simply follow the signs to the winery from there.
On the right-hand side, you'll see a road leading up a small hill. Follow the road up. You will know that you've arrived at the winery when you get to the building with the Skywalker statue in front. The winged figure is a depiction of George Lucas' original concept for Luke Skywalker which now serves as the symbol of Skywalker Vineyards.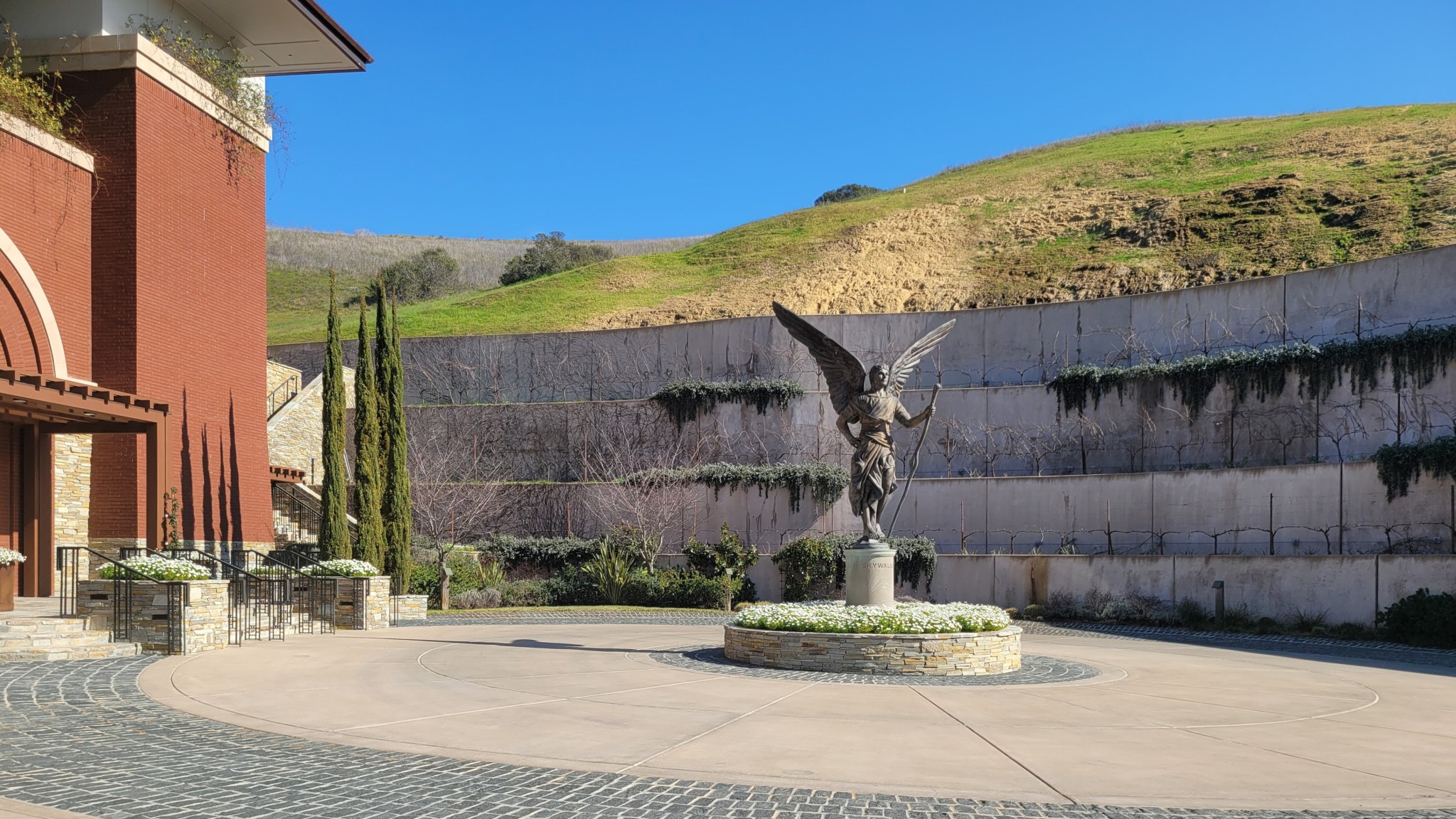 Taking the Tour
Once you've made it to the Skywalker Vineyards building, you will be greeted by the staff. The building houses the vineyards, tasting room, wine cellar, and wine processing and bottling facilities. As you enter the building you'll get your first taste of Skywalker Vineyards' wine in the foyer.
As you move throughout the building, new bottles will be opened as the building's history is revealed. You can soak in the intricate stained glass windows, vintage movie posters, and hand-crafted brick walls in the cellar built by the finest craftsman from Italy. You'll then tour the production facility and see how the wine is bottled and processed.
Finally, you'll stop by the wine bar for light snacks before heading down to the Ranch's main building, The Summit.
Visiting The Summit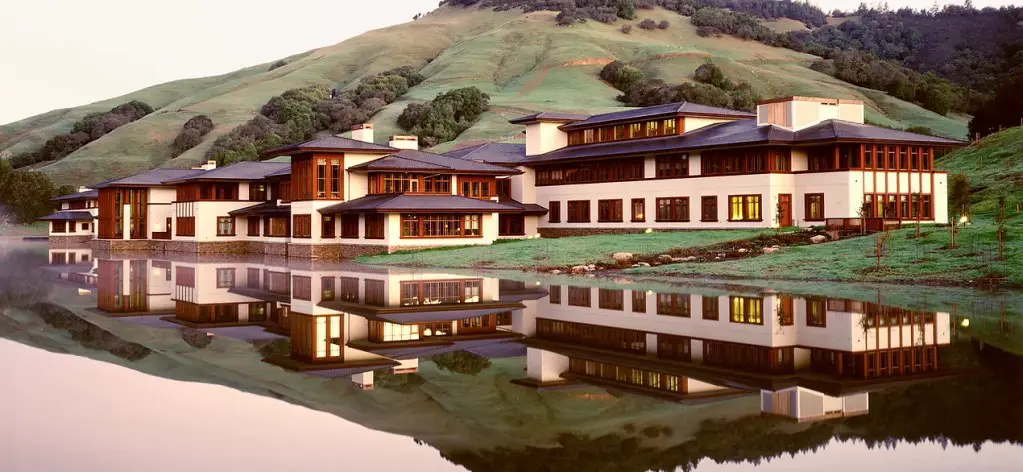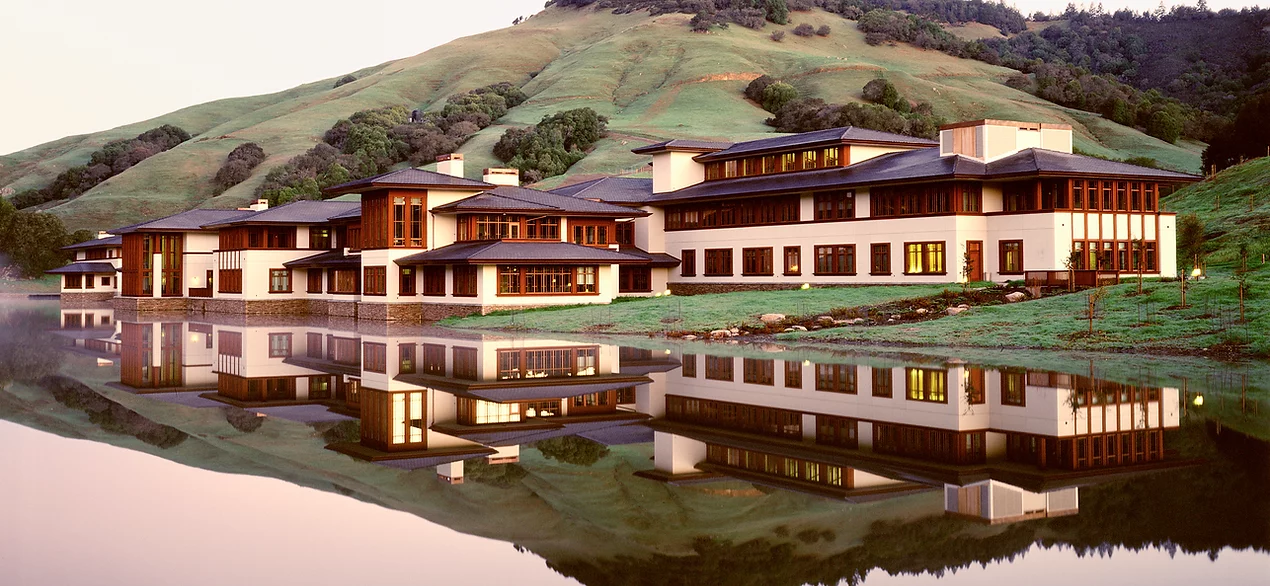 If you want to tour Skywalker Ranch because you're a Star Wars fan, then this is probably where you really wanted to visit all along.

A short walk from the winery is The Summit. Outside you will find the famous Yoda statue which is available for photo ops. Upon entering the building you will be welcomed by original Star Wars art on the walls, authentic Japanese samurai armor along the halls, and screen-used props on display throughout the premises.

The final stop on your tour is the Skywalker Ranch General Store. Come prepared to spend! The majority of the merch located here is only available at the gift shop and items generally are not very cheap. If you want to walk away with some exclusive merchandise then it will cost you, but you will be glad to have the opportunity to acquire this highly sought-after merchandise.
Overlook at Big Rock Trail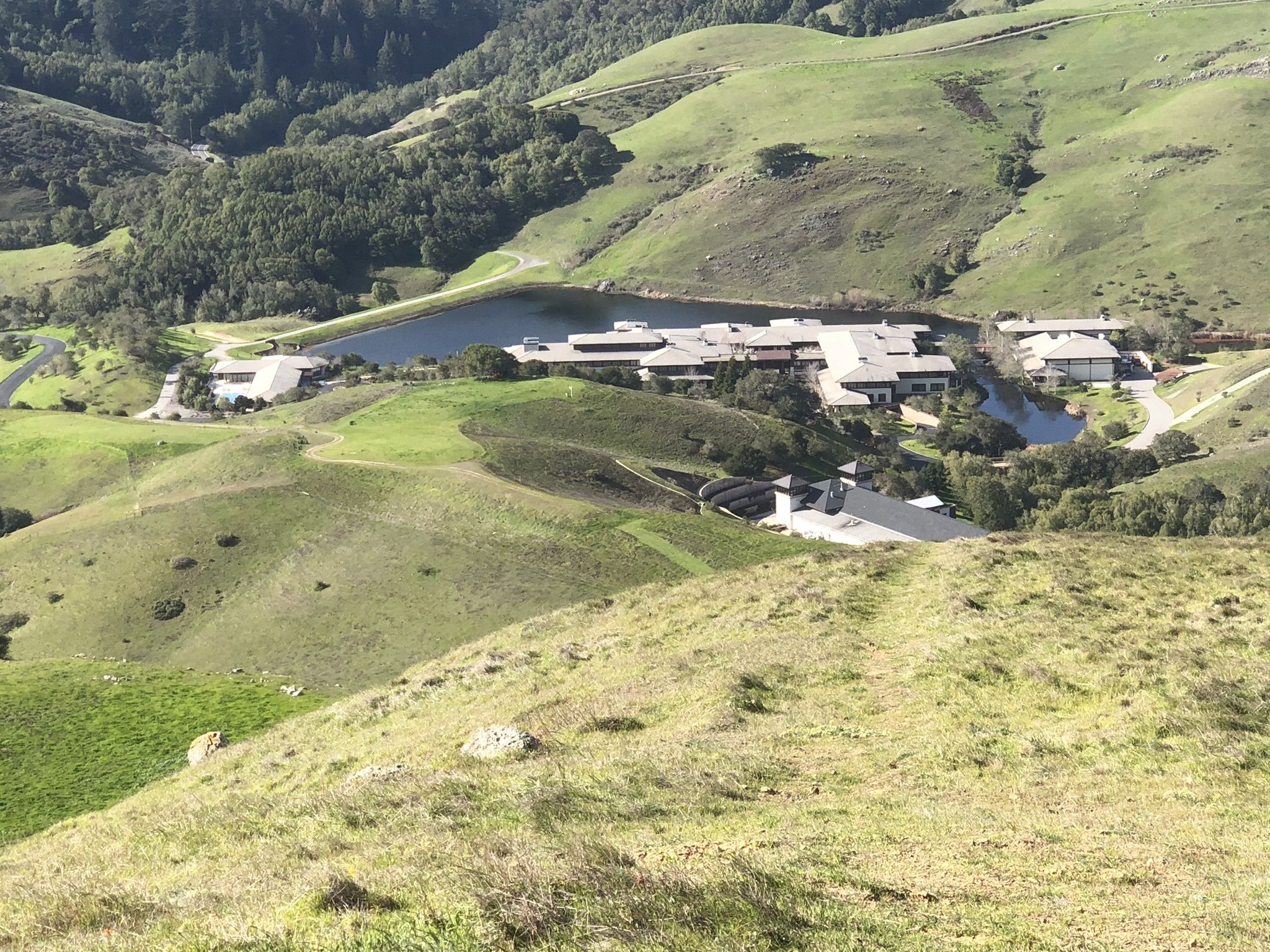 If you can't arrange a tour of Skywalker Ranch or a visit is out of your budget, then consider hiking Big Rock trail to enjoy an overview of the ranch.

According to Outdoor Project, The Big Rock Trail is a mild climb toward the second-highest point in Marin County. It opened in 2003 as part of a donation by George Lucas, this path is now part of the Bay Area Ridge Trail. There are many routes to the peak, including the much more difficult Novato Hill Climb, which begins on the opposite side.
Skywalker Ranch Attractions Not on the Tour
While you will get to see much of Skywalker Ranch by taking a tour as a member of the Skywalker Vineyards Wine Club, you won't get to see everything.
Some things like the Skywalker Ranch Fire Brigade, Skywalker Sound, and the Observatory will not be on the agenda. But that's okay. The experience you do get to have is incredibly memorable and very satisfying. It's a 10/10 for any Star Wars fan or wine lover!
Skywalker Sound
Skywalker Sound is a post-production audio studio that is part of the ranch. The studio is responsible for the sound design of many Lucasfilm productions, including the Star Wars and Indiana Jones franchises. Skywalker Sound was founded in 1975, and its first project was the film THX 1138.
The studio is housed in a purpose-built facility on the Skywalker Ranch property, and it features state-of-the-art equipment and facilities. Skywalker Sound has won numerous Academy Awards for its work on Films such as E.T. the Extra-Terrestrial, Jurassic Park, and The Revenant.
Skywalker Ranch Observatory
The Skywalker Ranch observatory is a building on the Skywalker Ranch property owned by George Lucas. The observatory was built in the early 1990s and is used by Lucasfilm employees and guests for stargazing.
The building is equipped with a 12-inch telescope, which is one of the largest telescopes available for use in the San Francisco Bay Area.
Skywalker Ranch Fire Brigade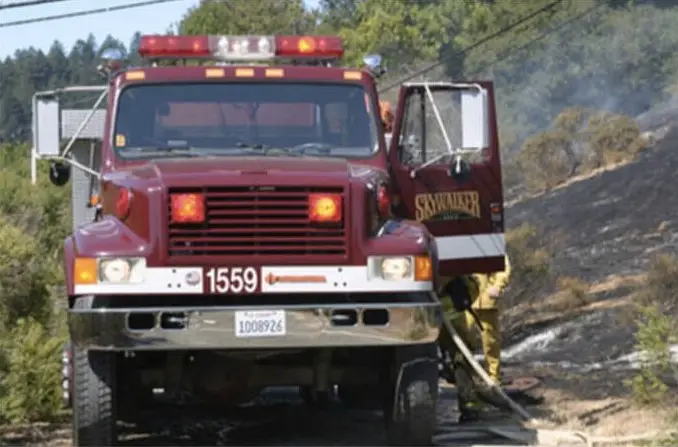 In addition to being a working ranch, Skywalker Ranch also features the fire brigade. Because the property is home to such high-value real estate, ensuring the Ranch was a nightmare. In fact, purchasing fire insurance was actually more expensive than having the Ranch's own Fire Brigade. Hence Skywalker Ranch acquired its own private fire department.
The brigade is responsible for responding to fires on the property, as well as providing medical assistance and evacuating guests in the event of an emergency. Given that things stay calm on the ranch, the brigade also helps to support the needs of the surrounding community.
The Skywalker Ranch Fire Brigade is equipped with a number of fire trucks, as well as a rescue boat that can be used to access the property's private pond (which also serves as a reservoir for filling helicopters that specialize in aerial firefighting. In the event of a fire, the brigade is able to quickly mobilize and extinguish any blaze, ensuring the safety of the property.
| Fire Brigade Phone Number | Fire Brigade Fax Number |
| --- | --- |
| (415) 662-1704 | (415) 662-2060 |
Skywalker Ranch Research Library
The Skywalker Ranch Research Library is not your typical library. Yes, it is filled with books, but also much more than that. It houses an impressive collection of research materials curated specifically to assist in the filmmaking process.
In addition to books, the Library contains documents, photographs, props, and other items that have been used in the development of Skywalker Sound projects.
How to Tour Skywalker Ranch [Web Story]
All key points you need to know about touring Skywalker Ranch in an easy-to-read visual experience.
Skywalker Ranch FAQs
What is Skywalker Ranch?
Skywalker Ranch is what's known as a film ranch. It is owned by Star Wars creator George Lucas and is home to a vineyard, executive retreat, fire department, observatory, cattle pasture, and Skywalker Sound. The latter is still used today for sound production for film and television.
Where is Skywalker Ranch?
Skywalker Ranch is located 5858 Lucas Valley Rd, Nicasio, CA 94946.
Is Skywalker Ranch open to the Public?
Skywalker Ranch is open to the public only if you are staying at the executive retreat known as The Summit or you are a member of the Skywalker Vineyards wine club and you have arranged for a paid wine tasting.
Can you visit Skywalker Ranch?
Anyone is free to visit the exterior of Skywalker Ranch and take a picture in front of the gates, but you need to be invited on to get access to the property. However, there is still a lot to see by observing from the outside.
Who Owns Skywalker Ranch
George Lucas has continuously owned Skywalker Ranch since 1978.
Can you Stay at Skywalker Ranch?
You can access the Skywalker Ranch by staying at the executive retreat. However, this is strictly reserved for business gatherings, so you would have to arrange something with your work center and be prepared to pay top dollar.
Can you Tour Skywalker Ranch?
While tours of Skywalker Ranch aren't open to the general public, there is a loophole. If you want to get on the property you can simply join the Skywalker Vineyards wine club for the ability to access the ranch for a nominal wine-tasting fee.
Is Skywalker Ranch Owned by Disney?
George Lucas sold his rights to the Star Wars franchise in 2012, but he retained complete ownership of Skywalker Ranch.
Can you Hike to Skywalker Ranch?
You can hike to an overlook with a beautiful view of Skywalker Ranch by taking the Big Rock Trail.
Does George Lucas live on Skywalker Ranch?
Although George Lucas still owns Skywalker Ranch, he does not live on the property.
Is Skywalker Ranch Real?
Skywalker Ranch has taken on somewhat of a mythic status among Star Wars fans. So much so, that many have been left to wonder if the ranch is fake. Rest assured though, Skywalker Ranch is 100% real.
How much is Skywalker Ranch worth?
George Lucas's Skywalker Ranch is located in Marin County, California, and it is spread out over 5,000 acres of land. The ranch includes multiple soundstages, editing facilities, offices, a commissary, and a huge home for George Lucas himself.

In addition to the main ranch, there are also satellite properties that are used for production purposes. When George Lucas first bought the property in the 1970s, it was valued at $1.5 million. Today, the value of the property is estimated to be around $300 million. That means that George Lucas has seen a return on his investment of 20,000% over the course of 40 years!
How to get a job at Skywalker Ranch?
Skywalker Sound is the audio production division of Lucasfilm, located at Skywalker Ranch. If you're looking for a job in the audio industry, Skywalker Sound is an ideal place to start your search. The ranch is located in Marin County, California, just north of San Francisco.

To get a job at Skywalker Sound, you'll need to have a strong knowledge of audio engineering and sound design. You should also be familiar with the film industry and the work of George Lucas. Skywalker Sound offers a variety of internship and entry-level positions, so it's a great place to start your career in the audio industry. Check for job listings here.