Craig Miller was the original Director of Fan Relations at Lucasfilm starting his work there in 1977—the same year that "Star Wars" was released. His work with Lucasfilm let him wear many hats including: publicist, writer, editor, and producer. He wrote press material and articles and created and ran the Official Star Wars Fan Club. As part of that operation, Craig oversaw a small staff who opened and responded to the mountains of fan mail from a public that couldn't get enough of the burgeoning franchise.

His work extended beyond the fan club though. He was also the producer on projects including episodes of "Sesame Street" where he operated R2-D2 and spent weeks hanging out on the set of "The Empire Strikes Back". In his memoir "Star Wars Memories" he recalls all of that and more, including Mark Hamill barbecuing him a burger in London, having lunch in a Sunset Strip restaurant with Harrison Ford while he rolled and smoked a joint, and watching Carrie Fisher introduce "The Empire Strikes Back's British production crew to tacos.

I had the pleasure of getting to ask Craig about some of his memories from his years at Lucasfilm as well as a bit about how the fan mail and fan relations portion of his job worked. Afterall, Star Wars and fan mail have a long history together, so I was eager to learn more from someone who was instrumental to Lucasfilm's whole fan mail operation.
Craig Miller Interview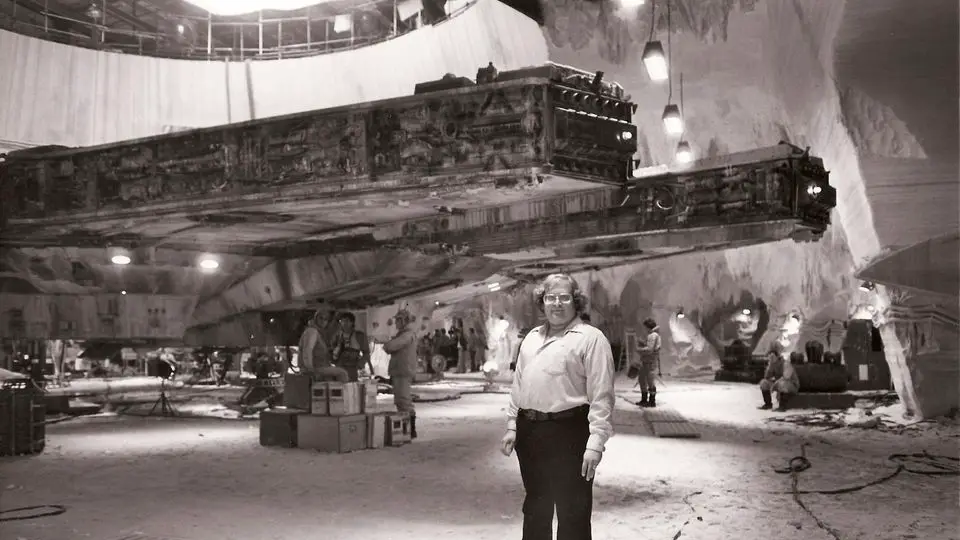 The Star Wars Fan Club
TFTC: You were the Director of Fan Relations for Lucasfilm from 1977–1980. Since you were in uncharted waters, did you have any kind of external reference to guide you in the initial stages?

Craig Miller: No, not even sure where I could have found such a guide.  I was charged to figure out how to deal with all the fan mail that was coming in to Fox and Lucasfilm and to create and oversee the Official Star Wars Fan Club.  So I just kind of figured out what I'd want if I was someone who sent in fan mail or wanted to join a fan club and kind of reverse engineered how to deliver that.  I went out and met with a few companies that did it for rock stars and movie stars and didn't like their attitudes or how they treated the fans.  More like address harvesting services that would send out the least they could.  Not how I or George or anyone wanted to see the fans treated.  Decided we'd do it in-house and just went ahead with it.

TFTC: I've heard George Lucas can get very focused on minute details of his work. Was he closely involved with the fan club and newsletter or did he leave their operation all up to you?

Craig Miller: The operation was pretty much left up to me.  There were people who had to give approvals but they were mostly budgetary matters. The only content approval, really, was copy editing the text of the articles I wrote for Bantha Tracks.  (I wrote pretty much everything for the first few years.)  There were things that needed to be kept secret but as a publicist for Lucasfilm, I was well aware of what they were.
TFTC: One of the things the original Star Wars Fan Club was known for was its mail forwarding service in which fans could send fan mail directly to their favorite actors from the movies. Can you share your recollections of how the individual actors thought of the fan mail they were getting and how those opinions changed over time?

Craig Miller: The process was that anything addressed to an actor got forwarded to that actor.  Or to a specific production crew member, though we didn't really get many of those.  After it left our hands, we didn't really deal with it, although we would provide them with photos if they wanted to send them out.  We didn't have any control over how they dealt with their fan mail. 

For mail addressed to Fox or Lucasfilm or George Lucas, I wrote about a dozen different form letters, responding to the typical comments and questions we received.  Send me something.  Send me a photo.  Can I work on the next movie? How do I get a job in Hollywood?  A number of different categories.  Some letters I'd write individual responses.  I had a staff of three people sorting and processing all the mail as it came in.  That's the kind of volume of mail we were dealing with.
We would sometimes get fan letters addressed to R2-D2 or Darth Vader.  That is, to the characters, not the actors.  These were usually from young kids.  Those we'd respond to.  Sometimes with a photo.  The ones of Darth Vader were autographed "Darth Vader".  I am Darth Vader.
TFTC: Running a newsletter means you must have sourced and commissioned a lot of art. Who were some of your favorite artists to work with?

Craig Miller: Actually, no.  For Bantha Tracks, pretty much everything we ran were photographs or production art already done for the movies.  I can't recall any art we commissioned for the newsletter.  Though I did get to work with Ralph McQuarrie for the Fan Club.  Ralph, of course, had a long association with Star Wars.  When we decided to include an original poster in the Fan Club Membership Kit, there was no one else I could think of who would be better or more appropriate.  For me it was particularly great because I got to design the poster and Ralph painted it.  Ralph was a wonderful, friendly guy and it was an honor to work together with him on it.  I'd already met him and we were friends so that made it even easier. 
Star Wars Fandom
TFTC: Who would get the most fan mail?

Craig Miller: I don't remember for sure.  We didn't count it.  But my memory is that Mark Hamill got a Lot.  He might have gotten the most.

TFTC: Who was the most and least likely to respond?

Craig Miller: Again, once it went to the actor, we didn't keep track.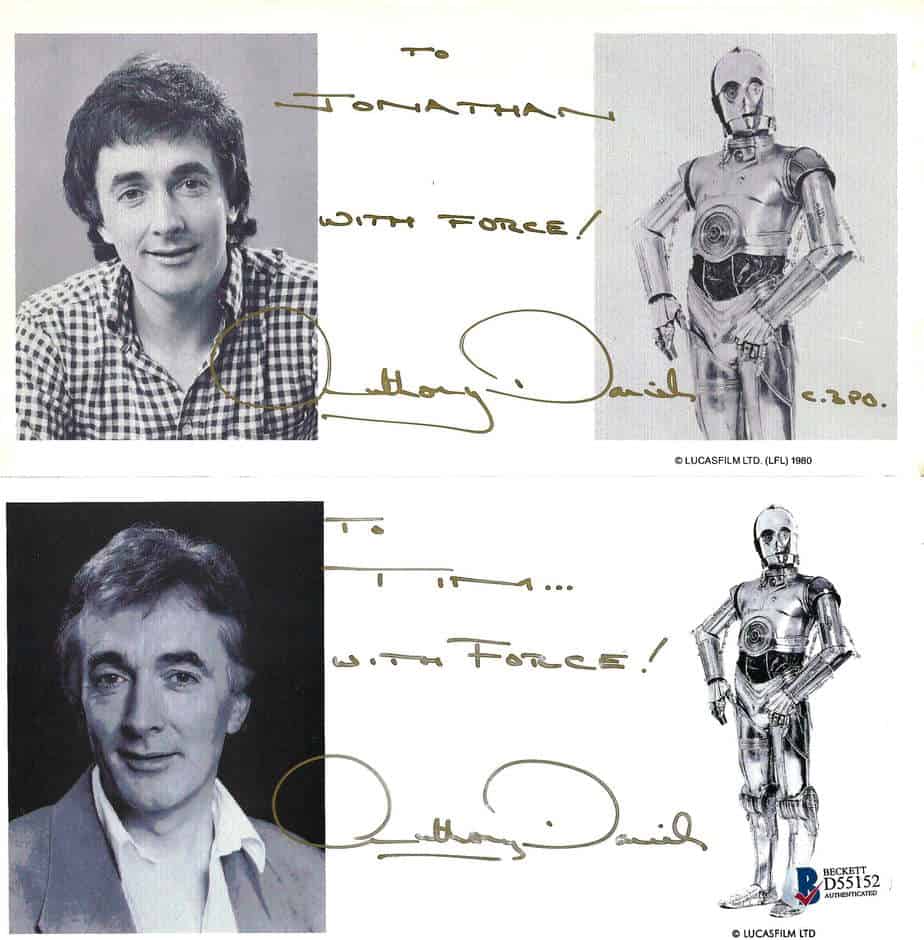 TFTC: When you were dealing with the franchise, the fan base was united in their love of Star Wars. It seems now that a lot of fans love to complain about Star Wars more than they actually like Star Wars itself. When do you think that shift started to happen?

Craig Miller: There were always people who were unhappy about something.  People don't remember that there was a contingent of people who complained about Empire because there was too much humor.  Or why was a Jedi (Yoda) being a hermit? Of course, Obi-wan was a hermit.  They forgot that.  But it was before the internet so every voice wasn't echoed or archived for posterity.  Lucasfilm got the same "hermit" complaint about Luke in the sequels.  But at that point, *every* Jedi we'd ever met had become a hermit when he got older.  There were problems with the Prequels and the Sequels.  They aren't as good as the original films.  But the noise and complaints are, I think, greatly an artifact of the internet.  Some people thrive on knocking stuff, be it Star Wars or whatever.  They get reactions to their snarky comments and they eat it up.  So we're seeing a lot more of it in every area than we ever did before.  Star Wars, Marvel movies, restaurants, whatever.  The internet is a great addition to our world but it isn't without faults.
Experiences with the Star Wars Cast and Crew
TFTC: From your time working with Lucasfilm, what are some of the memories that you cherish the most?
Craig Miller: There are a lot.  I mean, I've written an entire book about my years with Lucasfilm, "Star Wars Memories". But some of them include spending several weeks in England at the studio while we were shooting Empire and all that went on there.  Going over to Mark Hamill's house in London for dinner (burgers cooked by Mark on what may well have been the only backyard barbecue grill in London at the time).  Being Producer for Lucasfilm on episodes of Sesame Street guest starring R2 and Threepio and operating R2.  And, of course, meeting my future wife at a convention while giving a preview presentation about Empire.
TFTC: Are you still in contact with any of the Star Wars cast and crew or your former Lucasfilm associates? 
Craig Miller: I'm not still in regular contact with any of the stars although there are occasional greetings and contacts.  Especially when we end up at the same conventions.  I do frequently talk to/exchange email with a number of the production folks, people from ILM, and Lucasfilm staffers.
TFTC: in recent years we've seen the passing of many beloved cast members. I know fans have deeply felt the loss of Carrie Fisher, Jeremy Bulloch, and David Prowse, but you knew many of the actors on a personal level. How has dealing with the passing of some of Star Wars' biggest names been for you?
Craig Miller: Death is something we all have to deal with.  More and more as we – and our friends – get older.  And it's never easy, whether they're famous or just "people".  I've been interviewed by the New York Times when Gary Kurtz passed away and San Diego Comic-Con asked me for to provide memorial statements for their publications the years Gary and Carrie died.  In some ways, being able to write down your feelings about the person and their passing makes it easier to get through the wall of emotion and memories that comes with someone's death.
TFTC: You mentioned that you met your wife at a convention in the early 80's. What were conventions like back then? I imagine they were nothing like the multi-million dollar business they are now.
Craig Miller: I met my wife at a convention in Chicago in 1979.  You're right; there weren't the giant conventions like today's San Diego Comic-Con, DragonCon, or Celebration back then.  A big convention was 10,000 people, not 100,000+.  So it was a different world.  Much friendlier in that you could meet most anyone appearing.  And celebrities signed autographs for free.  Although, there were also far fewer celebrities attending cons back then, since there wasn't the money to pay for them to come.  And until Star Wars and Empire, studios didn't think direct marketing to fans was worthwhile so didn't do presentations at conventions.  Once we started doing it, other studios picked up on it and out of that came the studios and networks sending stars out to promote their upcoming projects.
TFTC: You must have had a lot of personal interactions with the Star Wars cast and crew. Did you ever do any autograph collecting yourself?
Craig Miller: No.  I know people love collecting autographs. I get it.  And I understand collecting.  I collect a lot of things.  But I've never gotten the bug for autographs.  It might be that I've been friends with famous people since I was teenager.  Mostly authors and artists in the science fiction field.  Robert Heinlein.  Ray Bradbury.  Larry Niven.  Kelly Freas.  Bob Eggleton.  And comic book writers and artists like Marv Wolfman, Len Wein, Gil Kane, Russ Manning.  They might not be as famous as movie stars but they were famous.  And when they're friends, they're just people.  You don't ask your next door neighbor for an autograph.  So I've just never gotten into it.
TFTC: Skywalker Ranch is now home to a vineyard, Wagyu beef cattle, and a hotel designed to be a high end executive retreat. Can you share some of your experiences and impressions of the ranch back in the late 70's?
Craig Miller: In the early days when I was there, Skywalker Ranch wasn't what it is today.  It was mostly undeveloped land.  The buildings that people think of today weren't constructed yet or were old and in need of remodeling.