Nicole Kidman is popular for her exceptional talent as an actress, her striking beauty, and her versatility as a performer. She has earned critical acclaim and numerous awards for her performances in a wide range of films and television shows, demonstrating her ability to portray complex and nuanced characters.
Her success as a businesswoman and her philanthropic efforts have also contributed to her popularity, as she is known for using her platform to promote diversity, support charitable causes, and uplift women in the entertainment industry. Kidman's international appeal and enduring popularity have made her a beloved figure in Hollywood and beyond.
It's therefore no surprise that businesses, charities, and fans alike all want to contact her. To help make that possible, the following addresses, emails, and phone numbers have been compiled to give Nicole Kidman fans the best and most up-to-date resources for contacting her directly or through her representatives.
How to Contact Nicole Kidman
Every day, thousands of people contact the celebrities, athletes, and public figures they admire most. Some want to request donations for charity, some seek new business opportunities, but most want to send fan mail.
That's because fan mail is a great way to express your support and admiration. Since Nicole Kidman is only gaining popularity, there's no doubt that the popular actress gets her fair share of messages and well wishes.
Nicole Kidman does have some history of responding to fan mail. You can write to her by using this simple fan mail template. If you're having trouble expressing yourself, you can also generate a letter with AI! Then try reaching out via the addresses below. Good luck!
More Ways to Contact Nicole Kidman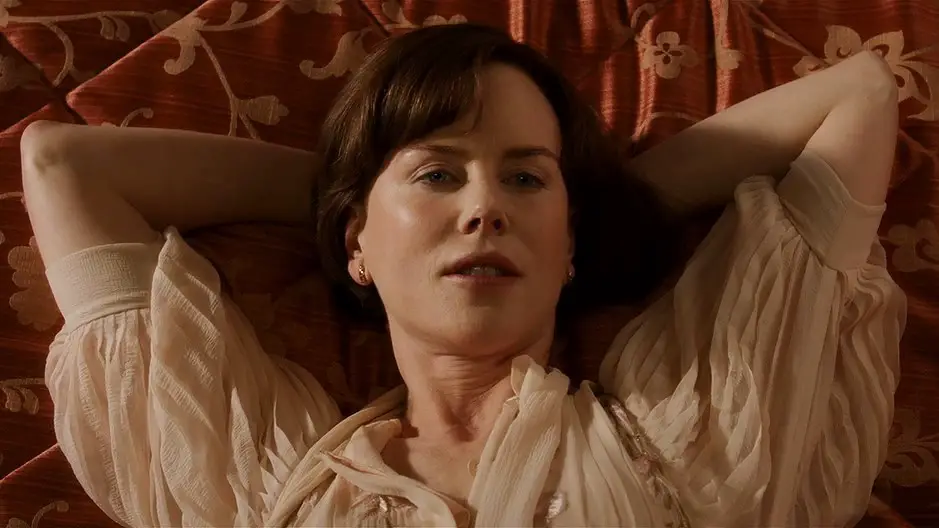 If you still need more email addresses, phone numbers, and mailing addresses in order to reach the Love and Death producer, then look no further. You can reach out to Nicole Kidman via her representatives.
Legal Representative
Guild / Union / Association
Jackoway Austen Tyerman Wertheimer Mandelbaum Morris Bernstein Trattner & Klein
1925 Century Park East
22nd Floor
Los Angeles, CA 90067
USA
+1 310 553 0305 phone
310-553-5036 fax

Representatives:
Alan Wertheimer
Jeff Hynick
Jhynick@jtwamm.com
Media Entertainment & Arts Alliance (MEAA)
245 Chalmers Street
Redfern, New South Wales 2016
Australia
+61 2 9333 0999 phone
+61 2 9333 0933 fax
Business Information
Nicole Kidman is not just a world-renowned actress, but also a successful businesswoman! She owns her own production company called Blossom Films.
Blossom Films was co-founded by her and Per Saari in 2010. The company's mission is to produce high-quality film and television content that showcases diverse and compelling stories. Blossom Films has been responsible for several successful projects, including films such as "Rabbit Hole" (2010), "The Family Fang" (2015), and "Destroyer" (2018), as well as television series like "Big Little Lies" (2017-2019) and "The Undoing" (2020).
In addition to producing content, Blossom Films has also made a commitment to promoting female voices in the entertainment industry. The company has actively sought out projects with female writers, directors, and producers and has made a conscious effort to create opportunities for women in the industry. In fact, the majority of the projects produced by Blossom Films have been directed by women.
Kidman's success as a producer has been recognized by the industry. In 2018, she was awarded the Trailblazer Award at the Producers Guild Awards.
Blossom Films
Blossom Films
3415 South Sepulveda Blvd.
Suite 640
Los Angeles, CA 90034
USA
310-915-5232 phone
DM Nicole Kidman on Social Media
A lot of fans are more comfortable DMing than they are with sending a letter in the mail or making a phone call. It's a strategy that can work as there are a number of celebrities that have been known to respond to DMs. Try reaching Kidman on her official social media accounts.
About Nicole Kidman
Nicole Kidman is an Australian-American actress and producer, born on June 20, 1967, in Honolulu, Hawaii. She was raised in Sydney, Australia, by her parents, who were both prominent in the country's entertainment industry. Kidman is known for her exceptional talent as an actress, her striking beauty, and her versatile performances in a variety of films and television shows.
Kidman began her acting career at the age of 16 when she starred in the Australian holiday film, "Bush Christmas" (1983). She later went on to study at the Philip Street Theatre in Sydney and at the Victorian College of the Arts in Melbourne. She gained recognition for her roles in the films "Dead Calm" (1989), "Days of Thunder" (1990), and "Far and Away" (1992).
In 1995, Kidman starred in "To Die For," a satirical comedy about a woman who will stop at nothing to become a television personality. Her performance as an ambitious and ruthless character won her critical acclaim and a Golden Globe Award for Best Actress. Kidman continued to garner acclaim for her work in films such as "The Portrait of a Lady" (1996), "Moulin Rouge!" (2001), "The Others" (2001), and "Cold Mountain" (2003). She was also nominated for an Academy Award for Best Actress for her role in "Moulin Rouge!".
In 2003, Kidman won an Academy Award for Best Actress for her performance in the film "The Hours." She played Virginia Woolf, a troubled writer who struggles with mental illness. Her portrayal of the complex character earned her critical acclaim and solidified her status as a Hollywood leading lady. Kidman has also been nominated for numerous other awards, including Golden Globe Awards, Screen Actors Guild Awards, and British Academy Film Awards.
In addition to her successful film career, Kidman has also made a name for herself in the world of television. She starred in the HBO series "Big Little Lies" (2017-2019), which was based on the novel of the same name by Liane Moriarty. Kidman played Celeste Wright, a lawyer who becomes entangled in a web of lies and deceit. The series was a critical and commercial success, and Kidman won a Primetime Emmy Award for her performance.
Kidman is also a successful producer, having co-founded the production company Blossom Films in 2010. The company has produced several successful films, including "Rabbit Hole" (2010), "The Family Fang" (2015), and "The Upside" (2017).
In addition to her work in the entertainment industry, Kidman is also known for her philanthropic efforts. She has been a UNICEF Goodwill Ambassador since 1994 and has worked to raise awareness about issues such as children's rights, women's rights, and HIV/AIDS. She is also an ambassador for the United Nations Development Fund for Women.
Kidman has been married twice, first to actor Tom Cruise from 1990 to 2001 and then to musician Keith Urban since 2006. She has four children: two adopted children with Cruise, and two daughters with Urban.
Throughout her career, Kidman has proven herself to be one of the most talented and versatile actresses of her generation. She has won numerous awards and has been praised for her ability to bring complex and nuanced characters to life on screen. Her beauty, talent, and philanthropic efforts have made her a beloved figure in Hollywood and beyond.
FAQs
Who is Nicole Kidman's manager?
Nicole Kidman's manager is Chris Andrews of CAA. You can email Kidman via her manager at candrews@caa.com.
What is Nicole Kidman's fan mail address?
You can write to Nicole Kidman via CAA at:
2000 Avenue of the Stars
Los Angeles, CA 90067
USA
What is Nicole Kidman's phone number?
While Nicole Kidman's personal phone number is not public information, you can reach her by phone through her representatives by calling her agency CAA at +1 424 288 2000.
Get Updated Celebrity Contact Info First!
Sign up for the Tales From The Collection newsletter and be the first to know when new contact info is added for celebrities like Arnold Schwarzenegger, Madelyn Cline, and Lily Collins!