Jessica Alba's multifaceted success can be attributed to her talent, determination, and versatility. As an accomplished actress, she has captivated audiences with her performances in both television and film, earning critical acclaim for roles in productions like "Dark Angel," "Fantastic Four," and "Sin City."
Beyond acting, she has made significant strides as an entrepreneur, co-founding The Honest Company, a consumer goods brand that emphasizes ethical and sustainable products. Her activism and charitable endeavors, along with her public stance on various social and political issues, have further contributed to her prominence, making her a respected figure in contemporary American culture.
Jessica Alba has captured the attention of many, including businesses, charities, and devoted fans. If you're one of the many individuals looking to get in touch with her, you're in luck! We've compiled a comprehensive list of the most current and reliable addresses, emails, and phone numbers available, enabling you to connect with Jessica Alba directly or through her representatives with ease.
Jessica Alba Contact Information Quick Reference
Jessica Alba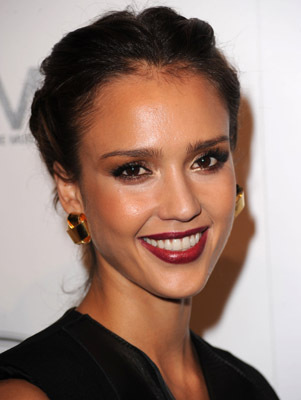 Actress, Entrepreneur, Activist
Jessica Alba is a revered actress, renowned for her versatile performances across genres including action, drama, and comedy. She has received multiple accolades for her work and has also made significant strides as an entrepreneur with The Honest Company. Her impactful roles and dedication to her craft, along with her business acumen and social activism, have ensured her a lasting place in the entertainment and business industries.
Address:
2000 Avenue of the Stars

Los Angeles, CA 90067
,
USA
Signature
How to Contact Jessica Alba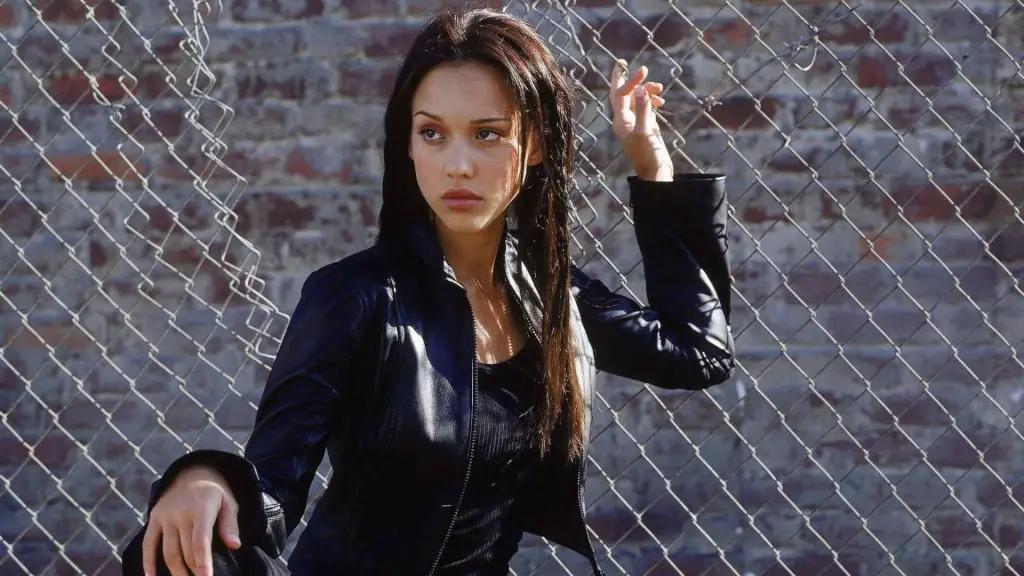 Connecting with your favorite celebrities, athletes, and public figures is a common practice for many people. Whether it's to request donations for a charitable cause, explore new business opportunities, or simply express your admiration and support, fan mail remains a popular means of reaching out to those in the public eye.
As Jessica Alba's star continues to rise, it's no surprise that the talented actress receives an abundance of messages and well-wishes from her dedicated fans. Alba does not have an established history of responding to fan mail. Nevertheless, you can contact her by using a simple fan mail template or even generate a letter with the help of AI.
We've compiled a list of addresses below that you can use to try and get in touch with Jessica Alba directly or through her representatives. Give it your best shot, and good luck!
Talent Agent
Talent Agent Commercial
Talent Agent Personal Appearance
Agency: United Talent Agency (UTA)
Website: unitedtalent.com
Phone: +1 310 273 6700
Fax: +1 310 247 1111
Address: UTA Plaza, 9336 Civic Center Drive, Beverly Hills, CA 90210, USA
Representatives: Steve Cohen (point), Abby Glusker, Ali Berman, Cara Alpert, Dean Fluker, Jeremy Barber, Natasha Bolouki
Phone: +1 310 860 3797
Agency: Creative Artists Agency (CAA)
Website: caa.com
Phone: +1 424 288 2000
Fax: +1 424 288 2900
Email: info@caa.com
Address: 2000 Avenue of the Stars, Los Angeles, CA 90067, USA
Representative: Steven Lashever (point)
Email: steven.lashever@caa.com
Agency: United Talent Agency (UTA)
Website: unitedtalent.com
Phone: +1 212 659 2600
Email: info@unitedtalent.com
Address: 888 Seventh Ave, FL 7, New York, NY 10106, USA
Representative: Charlotte Perman
Phone: 2126476307
Email: charlotte.perman@unitedtalent.com
More Ways to Contact Jessica Alba
If you're looking for additional ways to contact Jessica Alba beyond what's been provided, don't worry – we've got you covered! One effective method is to get in touch with the following representatives.
By reaching out to her representatives, you may be able to secure a more direct line of communication with the Sin City actress. So, don't hesitate to give it a try. Use the resources provided below to reach out to Jessica Alba's team and see if they can assist you in your efforts to contact her.
Publicist
Legal Representative
Manager
Full Coverage Communications
Website: fullcoveragecommunications.com
Email: press@fullcov.com
Representatives (1): Brad Cafarelli
Phone: 310-320-0357
Email: Brad.Cafarelli@fullcov.com
Sloane, Offer, Weber & Dern
Phone: 310-248-5100
Address: 10100 Santa Monica Blvd., #750, Los Angeles, CA 90067, USA
Representatives (2): A.J. Brandenstein, Warren Dern
Phone: 3102485100
3 Arts Entertainment
Website: 3arts.com
Phone: +1 (310) 888-3200
Fax: +1 (310) 888-3210
Address: 9460 Wilshire Blvd., 7th Floor, Beverly Hills, CA 90212, USA
Representatives (1): Michael Rotenberg
Email: mrotenberg@3arts.com
Company
Company
The Honest Company
Address: 12130 Millennium Drive, Fifth Floor, Los Angeles, CA 90094, USA
Press Inquiries: media@honest.com
Influencer Inquiries: influencers@honest.com
Social Brand Partnerships: social@honest.com
Giving: socialgoodness@honest.com
Owner: Yahoo!
Address: 901 Mission St., Suites 201, 202, 209, 210, 211, 300, and 306, San Francisco, CA 94103
DM Jessica Alba on Social Media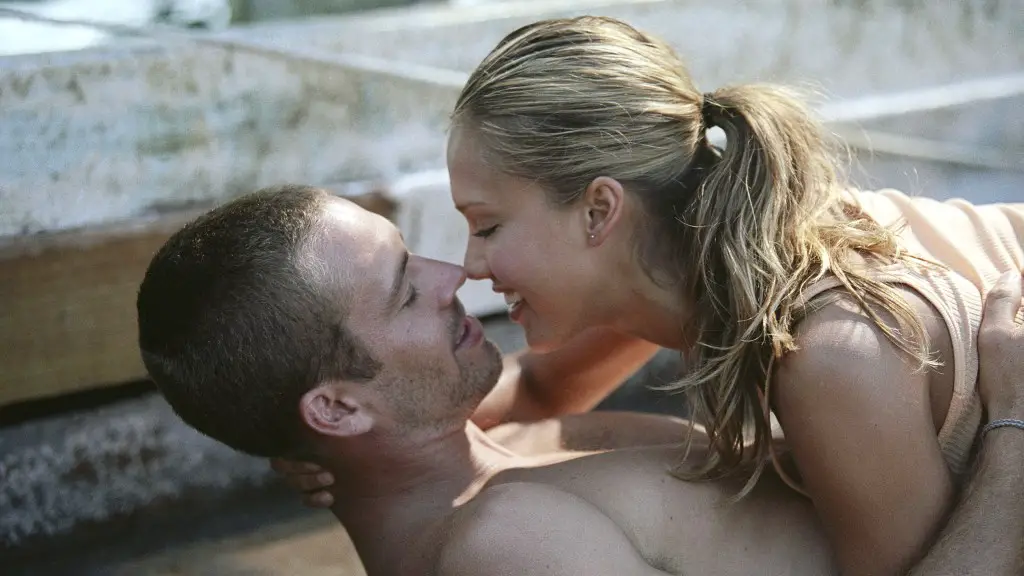 Many fans find direct messaging on social media to be a convenient and modern way to connect with their favorite celebrities. If you prefer the ease of DMs over traditional letters or phone calls, you might want to consider reaching out to Jessica Alba via her official social media platforms.
Numerous celebrities are known to engage with fans through direct messages, making this a potentially effective method for establishing contact. By reaching out to Jessica Alba on social media, you could foster a more personal connection and potentially receive a response from the actress herself.
To begin, explore the following list of Alba's official social media accounts. Try sending her a direct message or tagging her in a post, and you may be lucky enough to get a response. Best of luck!
About Jessica Alba
Jessica Alba, born Jessica Marie Alba on April 28, 1981, in Pomona, California, U.S., is an accomplished American actress and businesswoman. Here's a detailed look at her life, career, and contributions:
Early Life
Jessica Alba was born to Catherine Louisa and Mark David Alba. Her diverse ancestry includes Danish, Welsh, German, English, French, and Mexican roots. Her father's Air Force career led the family to various locations before settling in Claremont, California. Alba faced health challenges in her early years, including pneumonia, partially collapsed lungs, a ruptured appendix, and asthma. Despite these setbacks, she graduated from Claremont High School at age 16 and attended the Atlantic Theater Company.
Acting Career
Alba's interest in acting began at age five, and by age 11, she won an acting competition that led to her first acting lessons. Her first film appearance was in "Camp Nowhere" in 1994. She gained prominence with roles in TV series like "The Secret World of Alex Mack" and "Flipper."
Her breakthrough came with the FOX sci-fi series "Dark Angel," earning her critical acclaim and a Golden Globe nomination. Alba's film career includes hits like "Honey," "Fantastic Four," "Sin City," and "Mechanic: Resurrection." She has worked with renowned directors like Robert Rodriguez and has been part of both commercial successes and independent films.
Business Endeavors
In 2011, Alba co-founded The Honest Company, a consumer goods company specializing in baby, personal, and household products. The company has been highly successful, valued at $1 billion as of 2014. Alba also released a book, "The Honest Life," and launched a collection called Honest Beauty.
Charity and Activism
Alba has been actively involved in various charitable and political causes. She has supported campaigns encouraging voter registration, endorsed political candidates, and participated in lobbying efforts for chemical safety. Her charity work includes associations with organizations like Habitat for Humanity, SOS Children's Villages, and Baby2Baby.
Public Image
Known for her stunning looks, Alba has been featured in several magazines' lists of attractive celebrities. She has appeared on Maxim's Hot 100 list, People's Most Beautiful list, and FHM's Sexiest Women lists. Alba has also been vocal about not using her sexuality to achieve her goals and has stated that she will not do nudity for a role.
Personal Life
Raised as a Catholic, Alba left the church due to judgment over her appearance. She has been open about her experiences and challenges as a woman in the industry.
Conclusion
Jessica Alba's multifaceted career as an actress, entrepreneur, and activist showcases her talent, determination, and commitment to her beliefs. Her success in both the entertainment industry and the business world, along with her dedication to charitable causes, makes her a prominent figure in contemporary American culture.
Thought-Provoking Questions
Diverse Career Paths: How has Jessica Alba's ability to balance acting and entrepreneurship contributed to her success? What lessons can aspiring actors and businesspeople learn from her career?
Health Challenges: How did Alba's early health challenges shape her character and drive? What can her story teach others about overcoming adversity?
Social Responsibility: How has Alba used her fame to advocate for social and political causes? What impact has she made through her activism and charity work?
FAQs
Who is Jessica Alba's manager?
Jessica Alba's manager is Michael Rotenberg from 3 Arts Entertainment. You can contact him through his email at mrotenberg@3arts.com.
What is Jessica Alba's fan mail address?
You can write to Jessica Alba via United Talent Agency (UTA) at:
UTA Plaza
9336 Civic Center Drive
Beverly Hills, CA 90210
USA
What is Jessica Alba's phone number?
While Jessica Alba's personal phone number is not public information, you can reach her by phone through United Talent Agency (UTA) at +1 310 273 6700.
What is Jessica Alba's email address?
While Jessica Alba's personal email address is not public information, you can reach her for press inquiries through The Honest Company at media@honest.com.info@authenticm.com.
Get Updated Celebrity Contact Info First!
Sign up for the Tales From The Collection newsletter and be the first to know when new contact info is added for celebrities Jeremy Allen White, Rebecca Ferguson, and Anya Chalotra!