Anya Chalotra's rise to fame is largely attributed to her extraordinary acting skills, manifested in her portrayal of Yennefer of Vengerberg in Netflix's hit series, The Witcher. Her performance in this role, full of depth and complexity, captivated global audiences and showcased her ability to immerse herself fully in character. Her cultural background, a blend of Indian and British heritage, has also enriched her performances, offering a fresh and unique perspective that resonates with a diverse audience.
Beyond this, Chalotra has demonstrated versatility across different genres and media – from stage to television to voice roles – making her a fascinating and dynamic figure in the entertainment industry. Finally, her dedication to her craft and the evident passion she brings to each role contributes to the magnetic appeal that draws viewers and fans worldwide.
Anya Chalotra has captured the attention of many, including businesses, charities, and devoted fans. If you're one of the many individuals looking to get in touch with her, you're in luck! We've compiled a comprehensive list of the most current and reliable addresses, emails, and phone numbers available, enabling you to connect with Anya Chalotra directly or through her representatives with ease.
Anya Chalotra Contact Information Quick Reference
Anya Chalotra
Actress
Anya Chalotra is a British actress who has made a significant impact in the entertainment industry within a relatively short time. She is best known for her role as Yennefer of Vengerberg in Netflix's hit series, The Witcher. Chalotra's performances are notable for their depth, versatility, and captivating presence. Her talent, multicultural background, and dedication to her craft have set her apart as a dynamic figure in the industry.
Address:
2000 Avenue of the Stars

Los Angeles, CA 90067
,
USA
Signature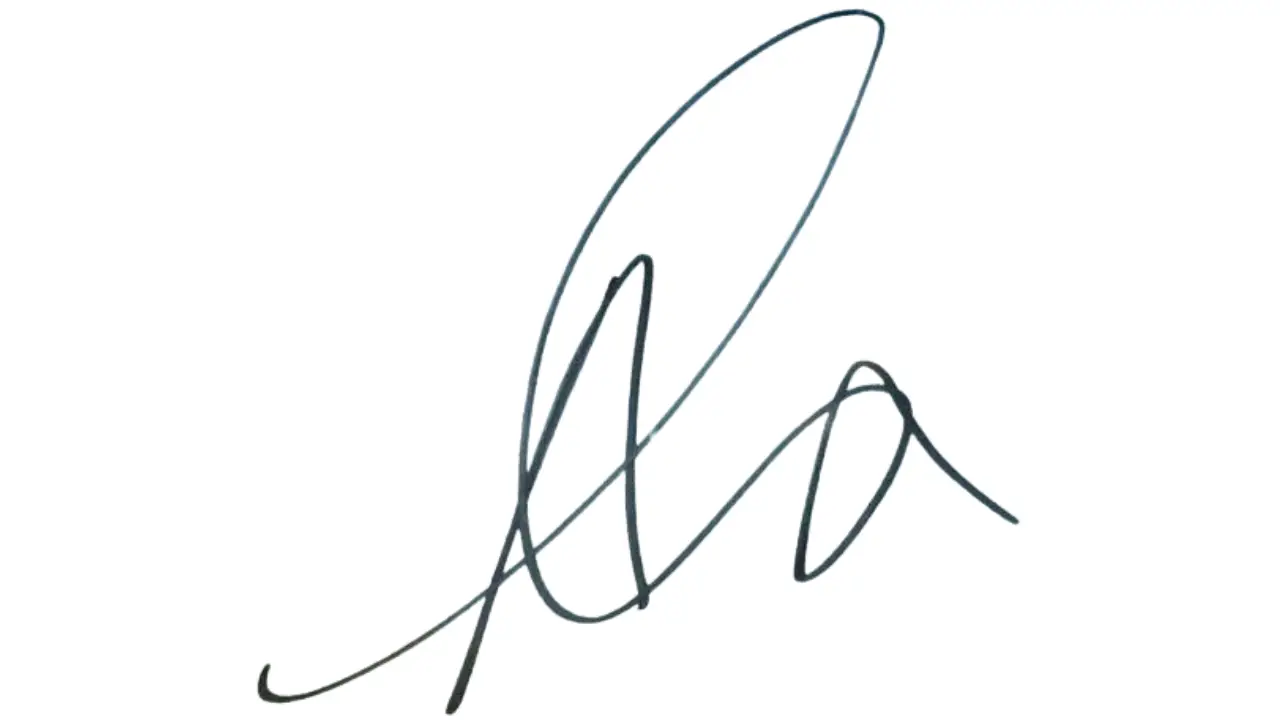 How to Contact Anya Chalotra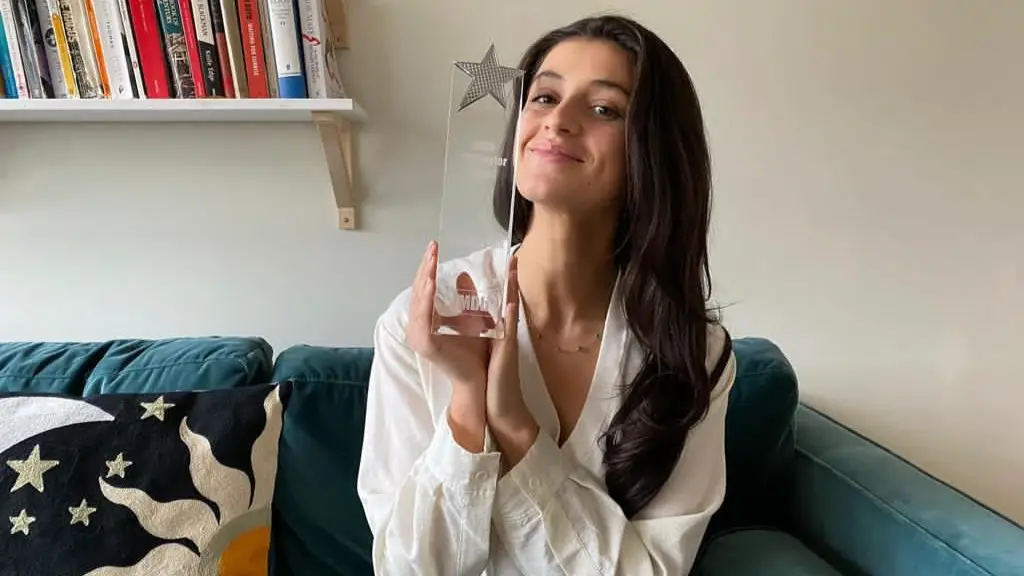 Connecting with your favorite celebrities, athletes, and public figures is a common practice for many people. Whether it's to request donations for a charitable cause, explore new business opportunities, or simply express your admiration and support, fan mail remains a popular means of reaching out to those in the public eye.
As Anya Chalotra's star continues to rise, it's no surprise that the talented actress receives an abundance of messages and well-wishes from her dedicated fans. Chalotra is not well known for responding to fan mail. Nevertheless, you can contact her by using a simple fan mail template or even generate a letter with the help of AI.
We've compiled a list of addresses below that you can use to try and get in touch with Anya Chalotra directly or through her representatives. Give it your best shot, and good luck!
More Ways to Contact Anya Chalotra
If you're looking for additional ways to contact Anya Chalotra beyond what's been provided, don't worry – we've got you covered! One effective method is to get in touch with the following representatives.
By reaching out to her representatives, you may be able to secure a more direct line of communication with The Witcher actress. So, don't hesitate to give it a try. Use the resources provided below to reach out to Anya Chalotra's team and see if they can assist you in your efforts to contact her.
Publicist
Legal Representative
Public Eye Communications
N211 Uncommon Fulham
126 New Kings Road
London SW6 4LZ
UK
+44 020 7351 1555 phone
caroline@publiceye.co.uk

Representatives:
Darcy Wolfe Jones
darcy@publiceye.co.uk
Gertie Lowe
gertie@publiceye.co.uk
Sloane, Offer, Weber & Dern
10100 Santa Monica Blvd.
750
Los Angeles, CA 90067
USA
310-248-5100 phone

Representatives:
Jason Sloane
3102485100 phone
DM Anya Chalotra on Social Media
Many fans find direct messaging on social media to be a convenient and modern way to connect with their favorite celebrities. If you prefer the ease of DMs over traditional letters or phone calls, you might want to consider reaching out to Anya Chalotra via her official social media platforms.
Numerous celebrities are known to engage with fans through direct messages, making this a potentially effective method for establishing contact. By reaching out to Anya Chalotra on social media, you could foster a more personal connection and potentially receive a response from the actress herself.
To begin, explore the following list of Chalotra's official social media accounts. Try sending her a direct message or tagging her in a post, and you may be lucky enough to get a response. Best of luck!
About Anya Chalotra
Anya Chalotra (born 1994/1995) is a British actress who gained widespread recognition for her role as Yennefer of Vengerberg in the Netflix series The Witcher. Her diverse acting credits span theater, television, and voice roles in animation and podcast series. Born in Wolverhampton, England, Chalotra was raised in a multicultural family, with an Indian father and an English mother. She honed her craft at the prestigious London Academy of Music and Dramatic Art and the Guildhall School of Music and Drama.
Chalotra's stage work includes key roles in productions of Much Ado About Nothing and The Village. However, her breakout role came in 2019 when she started portraying the complex sorceress Yennefer in The Witcher, a role she reprised for all three seasons of the series released until mid-2023.
Apart from The Witcher, Chalotra's television work includes appearances in Wanderlust, The ABC Murders, and a main voice role in the animated series Sherwood. Her versatile talent also led her to be part of a diverse range of projects, such as voicing a character in the BBC Sounds sci-fi podcast The Cipher, starring in the TV short film No Masks based on the COVID-19 pandemic, and leading the voice cast of the sci-fi animation series NEW-GEN.
Recognized for her acting prowess and burgeoning career, Chalotra was listed as one of Screen Daily's Stars of Tomorrow in 2020 and bagged the IMDb Breakout Star Award. Despite her relatively short time in the industry, Chalotra has already made a significant impact, showcasing a range of talents across different genres and media. Her compelling performances and dedication to her craft make her one of the promising talents to watch out for in the years to come.
Who is Anya Chalotra's manager?
Anya Chalotra's manager is Chris Andrews of CAA. You can contact her through her manager at candrews@caa.com.
What is Anya Chalotra's fan mail address?
You can write to Anya Chalotra via CAA at:
405 Lexington Avenue
19th Floor
New York, NY 10174
USA
What is Anya Chalotra's phone number?
While Anya Chalotra's personal phone number is not public information, you can reach her by phone through CAA at +1 212 277 9000.
What is Anya Chalotra's email address?
While Anya Chalotra's personal email address is not public information, you can reach her by email through CAA at info@caa.com.
Get Updated Celebrity Contact Info First!
Sign up for the Tales From The Collection newsletter and be the first to know when new contact info is added for celebrities Alex Eubank, Jonah Hauer-King, and Corey Mylchreest!