Completed Signings
Krysten Ritter – May 3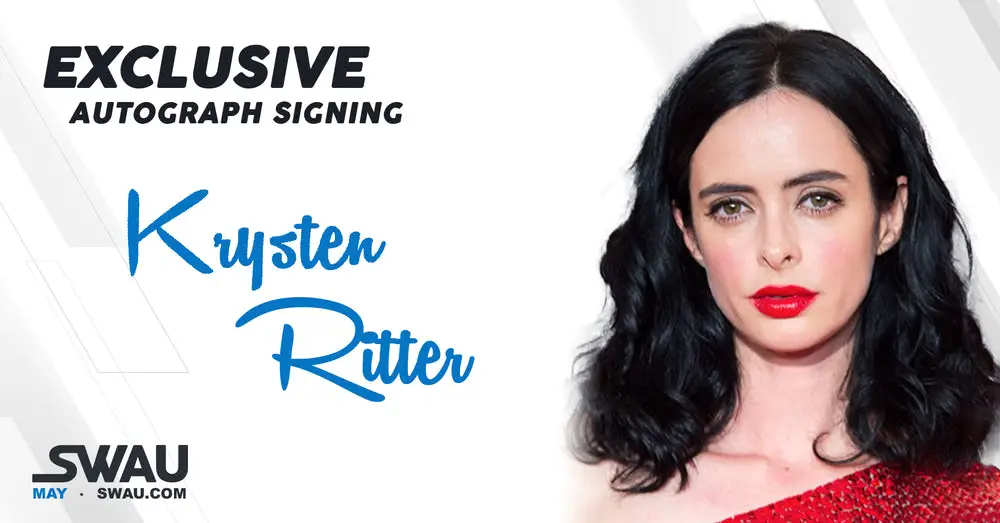 SWAU has made a last minute announcement that orders for Krysten Ritter autographs are once again open. Unfortunately the timeline is short and all orders must be in by May 3rd. There will be no send-in option available.
Gina Carano – January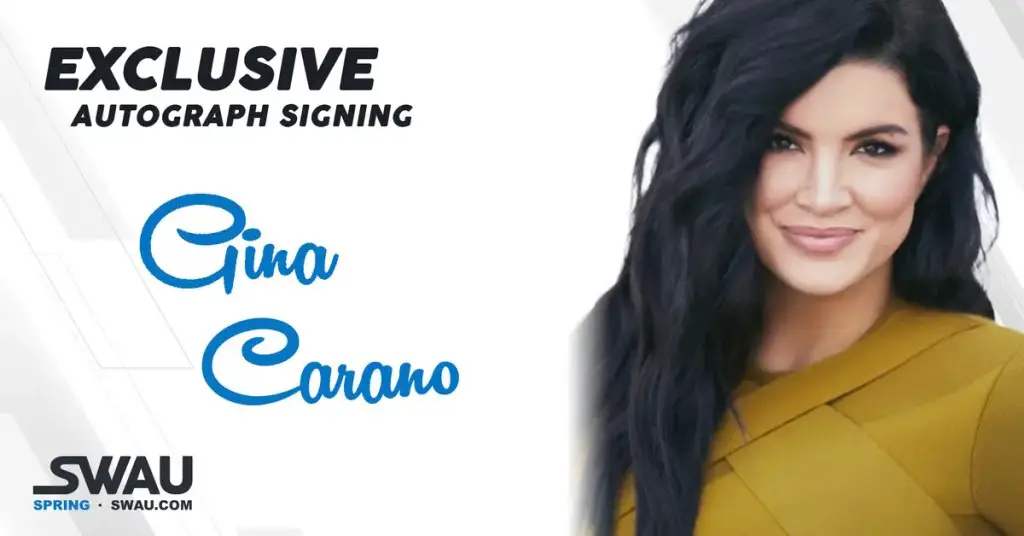 Price: $150

Gina Carano has teamed up with Star Wars Autograph Universe once again for another private autograph signing. Gina is most prominently known for her role as Cara Dune on the Disney+ Star Wars spin-off series The Mandalorian. Fans will also recognize her from her work on Deadpool, Fast & Furious 6, and her mixed-martial arts career.

Fans will be able to order items to be signed directly from Star Wars Autograph Universe, but will also have the option to send-in their own items to be personally signed by Carano. Sales for Carano's autograph will start on Monday, January 31, 2022 at 2pm EST on SWAU's Autograph Signings page.
Andy Serkis – 10 January 2022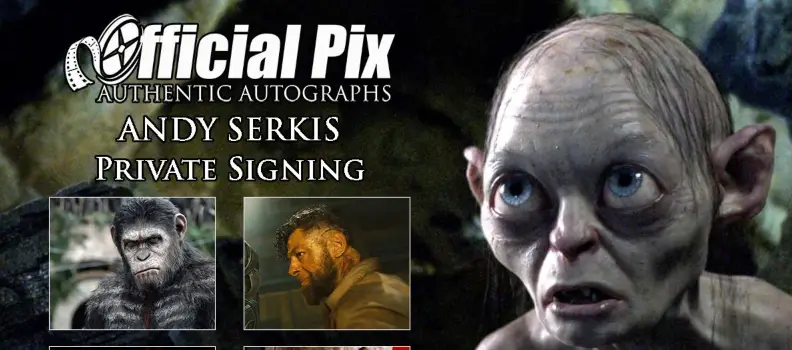 Price: $130

If there was a film that required motion capture for the special effects in the last 20 years, there's a good chance that Andy Serkis had a part in it. While he is best known for portraying Gollum in The Lord of the Rings trilogy, he has also had prominent roles in Black Panther as Ulysses Klaue and Star Wars: The Force Awakens as Supreme Leader Snoke.
Michael J. Fox – 19 January
Price: $245

Michael J. Fox is a regular guest at comic cons. The going rate for Michael J. Fox's autograph at Galaxy Con is $245. However, the price goes up to $295 on larger items like posters. You can either meet Michael in person at the convention or order online before the January 19th deadline.
Robert Downey Jr. – 21 January 2022
Price: $700

Robert Downey Jr. is another first time signer also arranged by Star Wars Autograph Universe. Purchasing a Robert Downey Jr. autograph would set you back $700. Considering that his portrayal of Iron Man was the impetus that started the Marvel Cinematic Universe, now worth more than $23 billion, $700 doesn't seem like too much. The fact that the signing sold out proved that it wasn't overpriced, as many fans eagerly lined up to pay the high price. Also worth noting, RDJ didn't keep the proceeds, but instead donated his earnings to support the Footprint Coalition which focuses on environmental causes.
How to Send Fan Mail to The Marvel Cast & Request Autographs From MCU Actors
Chris Hemsworth – 28 January 2022
Price: $250

Australian actor Chris Hemsworth has been a part of many films. However, don't be surprised if fans only get items of just one of his characters signed through Star Wars Autograph Universe's upcoming signing—Thor. As one of the principal heroes from the MCU, Hemsworth has portrayed the Norse God since 2011's Thor and is set to reprise the role later in 2022 with Thor: Love and Thunder. He has a very dedicated fan base and is still playing an active part in last year's highest grossing franchise in box offices. There is no doubt that this signing will be in high demand.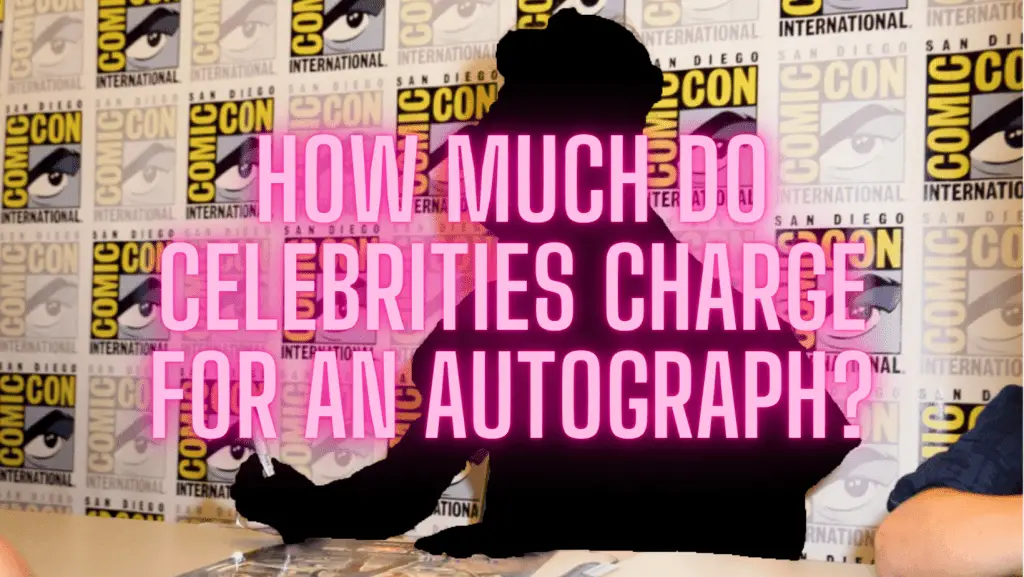 Sylvester Stallone – 7 February 2022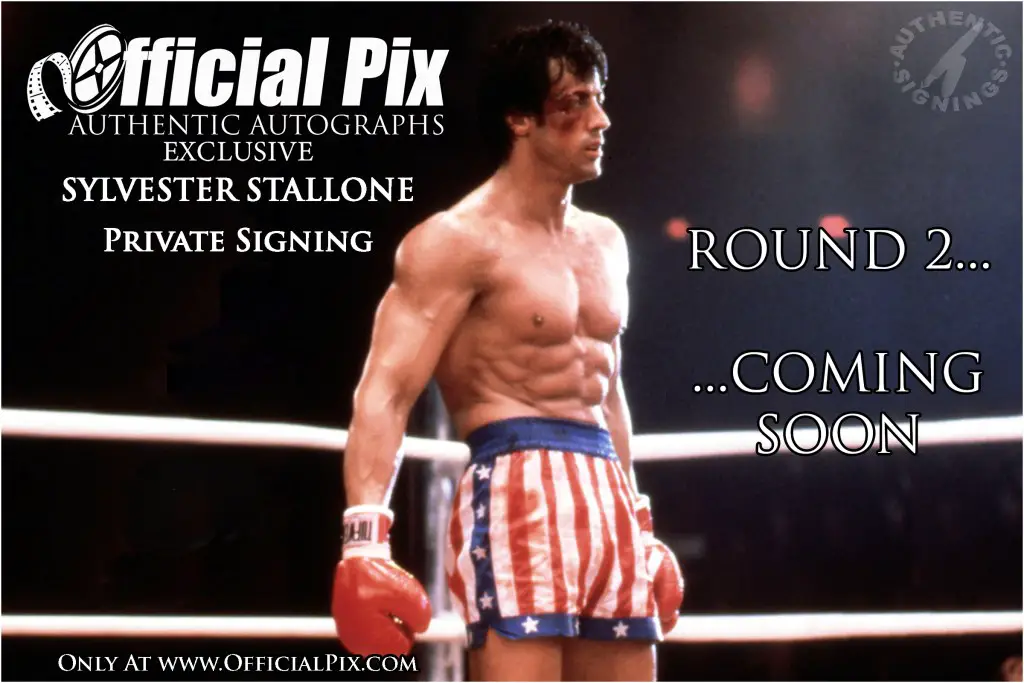 Price: $850

When it comes to iconic actors, Sylvester Stallone is practically in a league of his own. Whether it's Rambo or Rocky Stallone is keeping his biggest franchises relevant with 2019's Rambo: Last Blood and the Rocky spin-off Creed, whose third installment is set to release this year. With the high-end price tag, I'd expect to see more items like boxing gloves and shorts getting signed, which can be highly desirable for collectors.
Vanessa Marshall – 11 February 2022
Price: $40

Fans of Star Wars: Rebels and The Bad Batch will be excited for this opportunity to get Hera Syndulla voice actress Vanessa Marshall's autograph for an affordable price. Marshall has also lent her voice to characters on popular shows such as Rick and Morty, Archer, and Harley Quinn
How to Send Fan Mail to The Star Wars Cast Members & Request Their Autograph
Robin Atkin Downes – 11 February 2022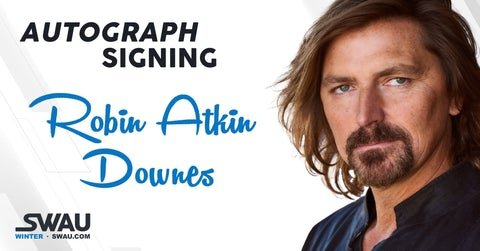 Price: $40

If you're putting together a cast signed piece from Star Wars: Rebels or The Bad Batch, be sure to add Robin Atkin Downes. His voice acting credits go pretty deep for film and television, but he has an extensive CV when it comes to video games as well. He has worked on many AAA series to include Dragon Age, Final Fantasy, Fallout, Halo, Metal Gear Solid, Star Wars, Uncharted, and the Last of Us, to name only a few.
Ferelith Young – 11 February 2022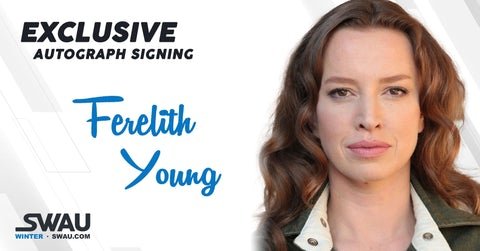 Price: $30

Here's one more for your Star Wars: Bad Batch cast pieces. Ferelith Young voiced Eleni Syndulla on the show, but has also provided voice over work for games like Assassin's Creed: Syndicate and Fallout 76.
Flo Di Re – 11 February 2022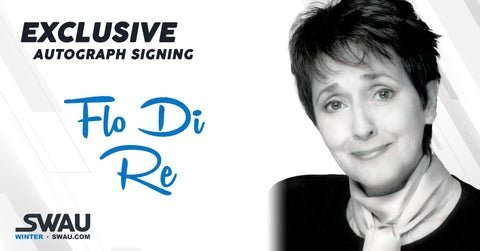 Price: $30

Fans of Star Wars: The Clone Wars may recognize Flo Di Re as the voice of Jocasta Nu, but the bulk of her work took place in the 80's and 90's working on shows like The Golden Girls and Seinfeld as well as video games like Fallout 2, Spyro and Devil May Cry 2.
Hailee Steinfeld – 21 Feb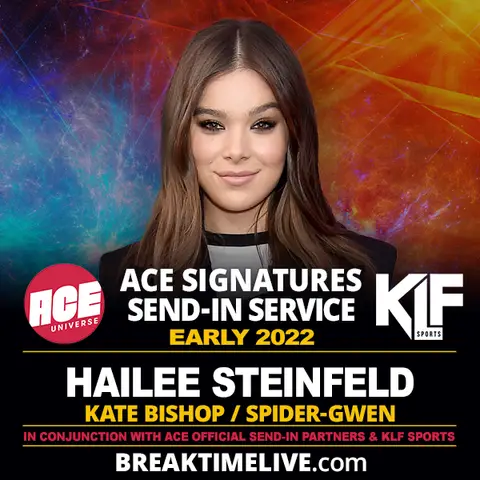 Price: $135

Hot off the release of the Disney+ series Hawkeye in late 2021, Official Pix announced a signing with Steinfeld. This gave fans an opportunity to get an autograph from one of the newest additions to the Marvel Cinematic Universe. Depending on the size of the item being signed, Steinfeld's autograph alone costs between $135 and $290. Additional add-ons included character name inscriptions for $75 and personalization (i.e. "To Your Name") for $75. If you went all in on a 27×40″ poster signed by Steinfeld with a personalization and inscription, you'd have to shell out $440.

Steinfeld also made some stipulations about what she would and would not sign. She was willing to sign any Official Photos, Comics, Funko pops, Posters, Memorabilia & Props from any of her projects, including her more popular ones like Hawkeye, Spider-Man: Into the Spider-Verse, and Bumblebee.

On the other hand, she explicitly refused to sign any paparazzi shots or screen grabs from any film or TV projects. She was also not willing to sign custom art or home-printed images.
Jeremy Renner – 21 February 2022
Price: $185

For Marvel fans, here's another of the original Avengers whose autograph you can add to your collection. Renner is hot off the new Disney+ limited series Hawkeye in which he co-stars with Hailee Steinfeld and Florence Pugh. Make sure to get them all on your Hawkeye items!
Florence Pugh – 21 Feb 2022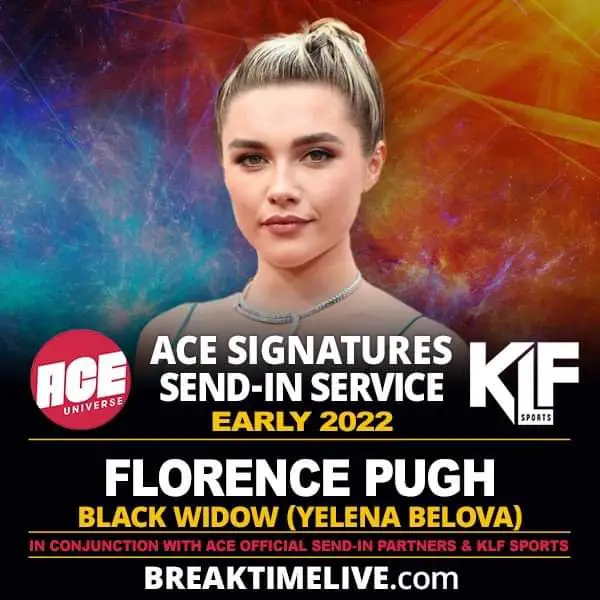 Florence Pugh made her MCU debut in 2021's Black Widow which was quickly followed up by her appearance in Hawkeye. Pugh has previously starred in Midsommar, Malevolent, and Little Women. She has an avid fan base which has only grown in recent years, so this first time signing opportunity is highly anticipated.
Salma Hayek – 1 March 2022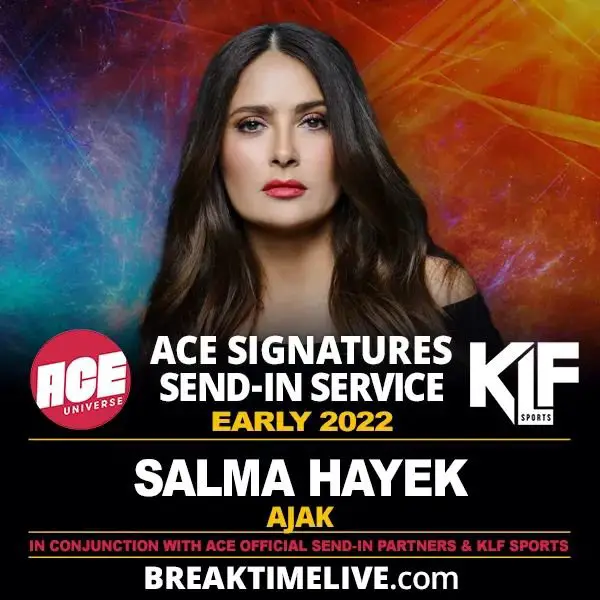 Price: $225

Selma Hayek's autograph starts at $225 but can be as expensive as $730 depending on the size of the item being signed and the number of add-ons. Large format items like posters start at $440 while add-ons like character name or an inscription will each cost an additional $145. Selma Hayek will be a first time signer for 2022.
Christie Brinkley – 7 March 2022
Price: $110

Christie Brinkley came to the forefront of American consciousness when she made her film debut as The Girl in the Ferrari on National Lampoon's Vacation (1983) and again when she reprised the role in Vegas Vacation (1997).
Star Trek Signing [William Shatner, Kate Mulgrew, George Takei, & More!] – 22 March 2022
Price: $45-150

Star Wars Autograph Universe is teaming up with Star Trek Mission Chicago to be the convention's official send-in partner. Orders must be in by 22 March and the deadline for send ins need to be received is 25 March. The complete guest list and their autograph prices are as follows:

William Shatner
$150.00

Kate Mulgrew
$130.00

George Takei
$110.00

Doug Jones
$90.00

Michelle Hurd
$70.00

Anthony Rapp
$70.00

Nana Visitor
$60.00
Connor Trinneer
$55.00

Wil Wheaton
$55.00

Isa Briones
$55.00

Anthony Montgomery
$55.00

Dominic Keating
$55.00

Mary Chiffeo
$55.00

Noah Averbach-Katz
$50.00

Robin Curtis
$45.00

Chase Masterson
$45.00

Natalija Nogulich
$45.00
Ming-Na Wen – 25 March 2022
Price: $100

Many people were introduced to Ming-Na Wen when she played Chun-Li in the 1994 film adaptation of the incredibly popular Street Fighter video game. She later played the titular role in Disney's Mulan and can now be seen on The Mandalorian and The Book of Boba Fett kicking butt as Fennec Shand. With so many leading roles, it will be hard for fans to choose what they want to get signed.
Star Wars Autograph Quiz | Can You Tell What's Real or Fake?
Don Cheadle – April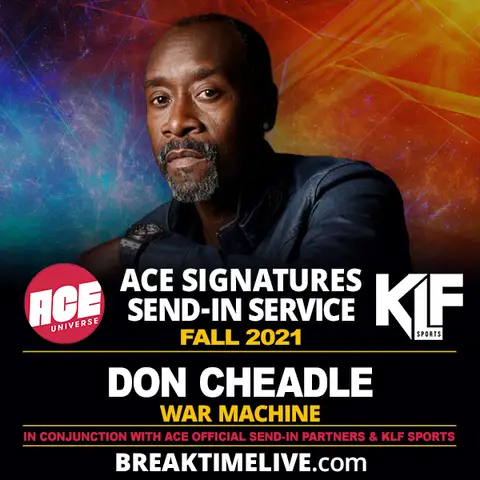 Price: $210

If Chris Hemsworth, Jeremy Renner, and Chris Pratt or any of the other MCU signers on offer in 2022, here's one more. Don Cheadle, best known for his role as James Rhodes / War Machine, will be providing fans with an opportunity to get his autograph sometime later this year.
Michelle Ang – May 12
SWAU and Michelle Ang are teaming up for another one of the company's exclusive signings. Michelle is a New Zealand film and television actress best known to Star Wars fans for her role as Omega in The Bad Batch. In 2016, Ang was nominated for an Emmy for her work on Fear the Walking Dead. She has also appeared in Grey's Anatomy, The Twilight Zone, Xena: Warrior Princess, and Rizzoli & Isles. This will be Michelle's first-ever autograph signing!
Motor City Comic Con – 13-15 May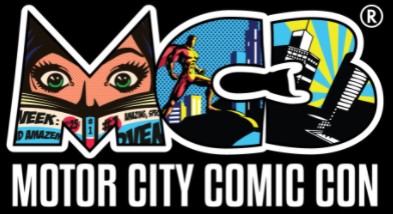 The guest list for Motor City Comic Con includes the following celebrities.
AARON SMOLINSKI
ALAN RITCHSON
ALICIA SILVERSTONE
BRENTON THWAITES
CAREY JONES
CHRISTOPHER ECCLESTON
CURRAN WALTERS
DANNY TREJO
FREDDIE PRINZE JR.
JACK O'HALLORAN
MARC MCCLURE
MARIEL HEMINGWAY
MARK PILLOW
MAXWELL JACOB FRIEDMAN
SARAH DOUGLAS
WILLIAM SHATNER