On August 10th, SWAU (Star Wars Autograph Universe) announced a new VIP membership program which left some collectors excited and others outraged. The VIP membership is the latest offering from the once Star Wars-centric autograph company. Since the membership encapsulates special access to SWAU's celebrity send-in signings, existing autograph inventory, and authentication services beyond what is available to the general public, you can think of it as a capstone to the existing services that they have developed over the years.
Members will be able to access benefits of the program through a new VIP portal on SWAU.com. The portal will grant members access to "exclusive VIP autograph signings and send-in opportunities, free autograph verifications, discounts on SWAU inventory, autograph services, SWAU merch, and access to the exclusive VIP club and mystery box series".
VIP Exclusive Offerings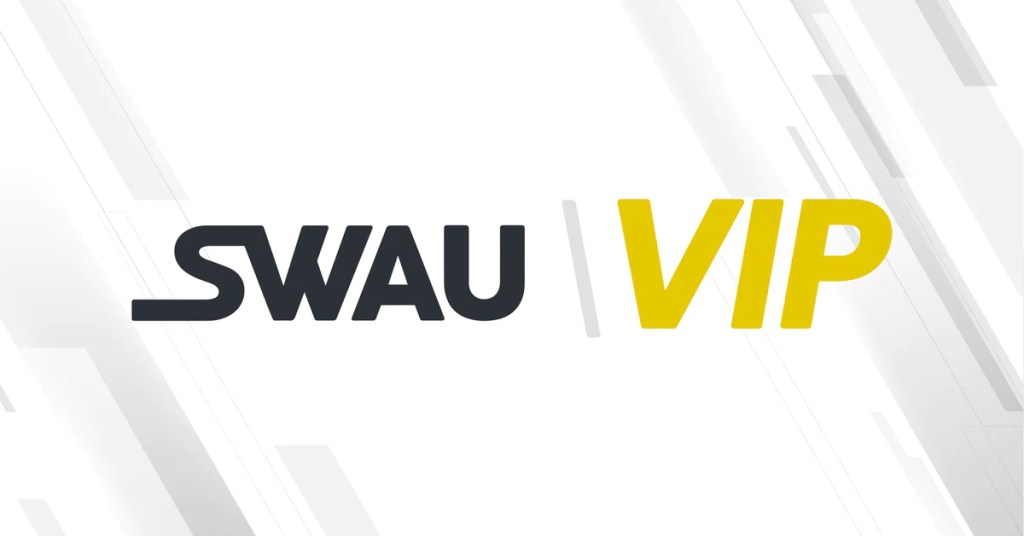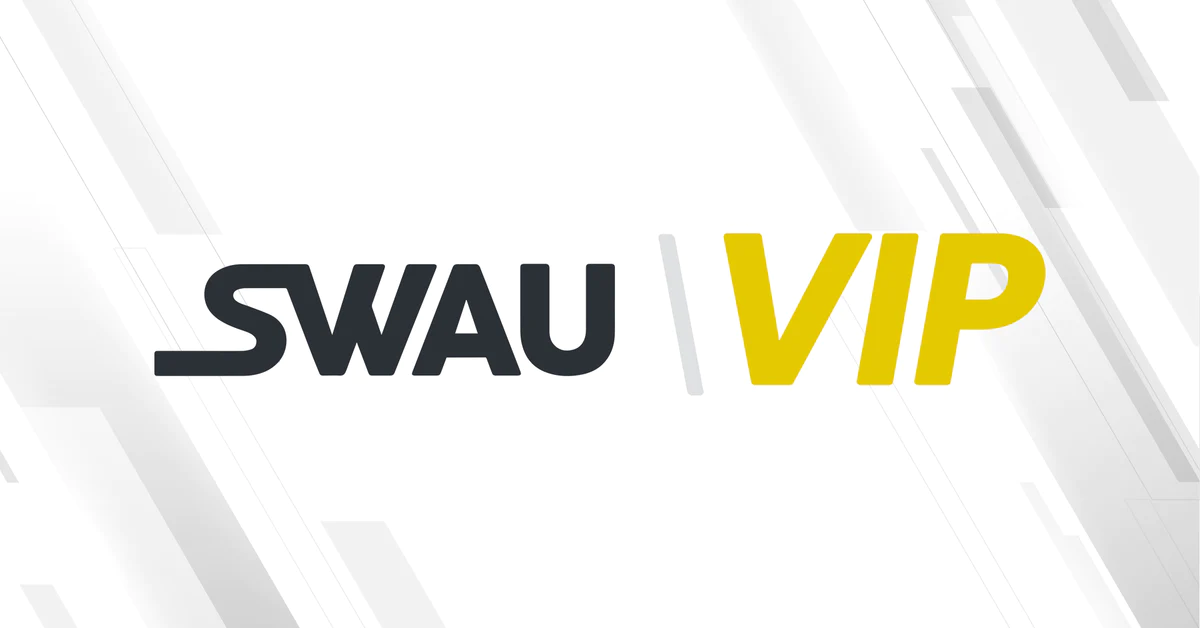 SWAU is opening up their new membership program to an initial cohort of only 200 members for the introductory price of $49 per month and $100 a month for new subscribers thereafter. Once those initial slots are filled, those who want to sign up will have to join the waiting list to gain access to the VIP exclusive offerings.
Autograph Signings & Send-Ins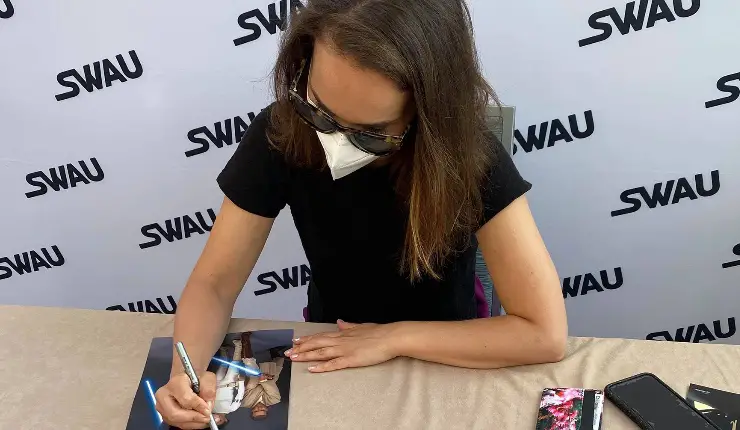 SWAU put its name on the map thanks to their noteworthy autograph signings and send-ins. They have worked with some of the most sought-after talent in Hollywood including Natalie Portman, Robert Downey Jr., and Harrison Ford. The VIP membership promises subscribers special access to their services with the ability to take part in exclusive offerings that "won't be available anywhere else, including rare first time signers, sought-after cast signings, ILM legends and more".
Time will tell exactly how exclusive the autograph signings are though. At this time, it's hard to imagine that any upcoming first time signers offered to VIPs will never be available through an autograph signing that is open to non-members. If I had to guess, I'd imagine this VIP offering will turn out to be more about early access than true exclusivity.
VIP Exclusive Images
Members will get exclusive access to pre-order images only available to VIPs. That's an okay perk, but one that nobody will be unable to live without. That's especially true considering that you can get any item of your choosing signed with SWAU's send-in services. However, more options are always welcome.
Free Autograph Verifications
Here's where the VIP memberships seems to really shine. SWAU already provides a valuable online autograph verification service. It allows you to send photos of a potential purchase to autograph authenticators, before you buy. That can save you a lot of headache. Normally this service costs $10 per verification so, if it's something that you would use regularly, the membership could pay for itself rather quickly!
Exclusive Mystery Box Series
Many companies like Autograph Alliance, The Bam Box, and ZOBIE have been doing autograph subscription boxes for quite some time. SWAU is a newcomer to this aspect of the industry, having only started sales of their mystery boxes in July of 2022. Although, it should be said that they did so to great success as SWAU sold out their initial offering of 100 boxes in minutes. VIP members will now be able to take advantage of special mystery boxes crafter for members only.
20% Discount on SWAU Inventory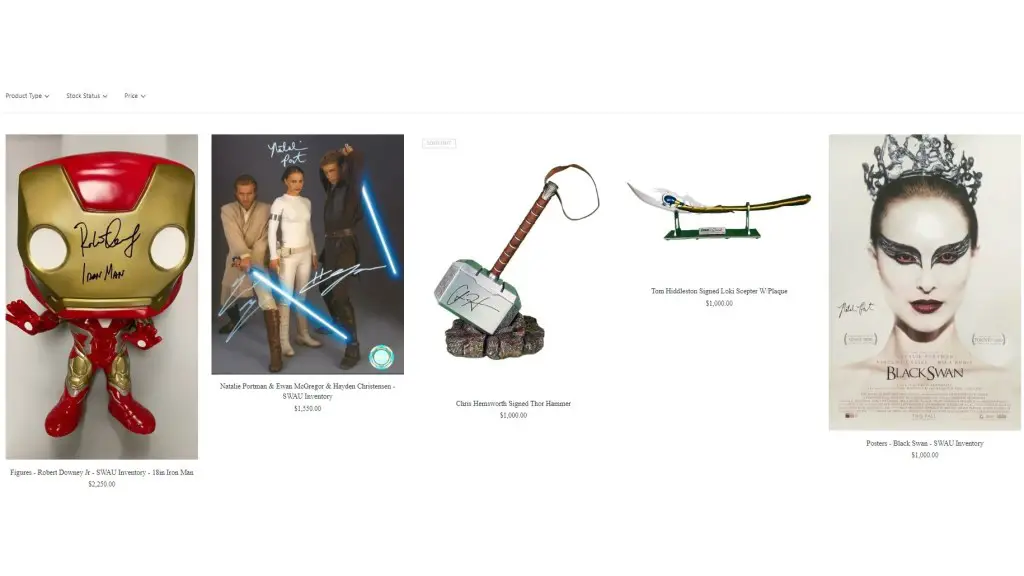 Thanks to the high caliber signings that SWAU has conducted over the years, they have been able to amass an impressive inventory of signed photos and memorabilia. VIP members will have access to the same items, but will be able to purchase them at a 20% discount.
30% Discount on SWAU Merchandise
If it's some swag you're after and not autographs, then this will be a perk you enjoy. Members get "30% off all SWAU merchandise including men's and women's t-shirts, hoodies, and more".
40% Discount on Autograph Services
While you already get free autograph verifications with the membership, that is really for your own peace of mind and would not normally be sufficient proof of authenticity on the secondary market. If you want to sell your autographs, it's always best to have a COA (certificate of authenticity) from a reputable company. Members interested in getting a full authentication letter from SWAU can do so at a 40% discount!
Exclusive VIP Club
The VIP Club is an exclusive Facebook group accessible only to members. According to SWAU, it gives members the "ability to engage and interact with your fellow VIPs, elite collectors, SWAU Authenticators and more". It's billed as a safe space to buy, sell, and trade autographs.
With several trusted autograph groups on Facebook like RACC or even Tales From The Collection's very own group, it's hard to see how much value added there is from another one from SWAU, especially considering they have several free sister groups (including a sales group) already in existence.
Customer Backlash
SWAU's VIP membership announcement comes at a difficult time for many collectors. Year over year the autograph collecting hobby has become more expensive, causing many veteran collectors to be priced out of a pastime that they dearly love. As prices for everything rise and many Americans' wages stagnate, their discretionary income gets stretched thin. Those tough economic pressures likely contributed to many commenters on SWAU's Facebook page becoming downright incensed by the company's announcement of a new tier of service that would once again require fans to open their wallets for the enjoyment of the hobby.
SWAU member Johnny Gatti expressed his frustration with the service stating that "this is really really unwelcome news, and I'm sure most people would agree. I've been buying from SWAU for years but this is a really negative shift for the hobby, and I can't believe it has gotten to this point". Johnny's comment reflects the sentiment shared by many long-time collectors that the hobby isn't as accessible as it once was. Another customer, Martin Lamb, commented that the service was "another nail in the coffin for the average Joe collector".
For better or for worse, the elevation of the hobby has brought it to the point where the biggest names in Hollywood are willing to sit down and sign for SWAU, but that has been accompanied by a steep rise in prices. The unfortunate reality of the situation is that one would not be possible without the other. While the cost of bringing high caliber stars to the autograph table is a double edged sword, the immediate benefit of creating yet another walled garden in the autograph hobby that is already out of reach for most Americans is questionable at best.
Is the SWAU VIP Membership Worth it?
A SWAU VIP membership will be $100 per month for their initial offering and will come with no contract or annual obligation. At this price point, the service will be out of reach for most autograph collectors who may see it as paying for the privilege to buy autographs. One group of people who will get the most value out of it are collectors who already purchase a lot of autographs from SWAU or take advantage of the discounted prices on signings and existing inventory. Also, autograph sellers who want to get a discount on the authentication services that are so vital to selling in an online marketplace that is fraught with fraud, will surely get their money's worth with the VIP membership.
In short, autograph collectors who will benefit greatly from the service are those who have a lot of items needing to be authenticated or who are looking to build their collections at a discount. Collectors with smaller collections or those seeking to only make a few purchases per year will not find enough value in the membership program to make it worth their while.