Heat 2
Genre:
Crime Thriller
Cast:
Al Pacino
as Vincent Hanna
Robert De Niro
as Neil McCauley
Val Kilmer
as Chris Shiherlis
Production Companies:
Forward Pass, Inc. – Moto Productions
Synopsis:
Heat 2 is an upcoming crime thriller directed and written by Michael Mann, starring Al Pacino, Robert De Niro, Val Kilmer, and Adam Driver. The film is a sequel to the iconic 1995 movie, "Heat."
An All-Star Reunion for the Ages
Al Pacino, Robert De Niro, Val Kilmer, and Adam Driver are set to star in "Heat 2," the highly anticipated sequel to the iconic 1995 crime thriller, "Heat." Michael Mann, who wrote and directed the original, will return to write and direct this sequel as well. Producers Jenno Topping and Peter Chernin are also on board to bring this high-octane crime drama to life. With the film currently in development, audiences around the world are eagerly waiting to see what Mann has in store for this star-studded sequel.
From "Heat" to "Heat 2": The Dream Team Returns
This incredible ensemble brings together some of the most talented actors of our time. Al Pacino and Robert De Niro, who starred in the original film, will reprise their roles as LAPD detective Vincent Hanna and criminal mastermind Neil McCauley, respectively. Val Kilmer will also return as Chris Shiherlis, the skilled thief who managed to escape the police in the first film. Adam Driver, a fresh face to the franchise, is set to join the cast in a yet-to-be-revealed role. There's even buzz around Austin Butler being considered for a role in the film, adding to the already impressive lineup.
The original "Heat," released in 1995, was met with critical acclaim and has since become a classic in the crime thriller genre. With its gripping story, masterful direction by Michael Mann, and unforgettable performances by Pacino and De Niro, the film left a lasting impression on audiences and critics alike. "Heat" was praised for its incredible action sequences, including the iconic downtown Los Angeles shootout, as well as its intense character-driven narrative. The film holds a certified fresh rating of 87% on Rotten Tomatoes and a score of 76 on Metacritic, reflecting its widespread appreciation.
"Heat" was also notable for being the first film in which Pacino and De Niro shared screen time, a moment that has since become legendary in cinema history. Their electrifying chemistry set the stage for future collaborations, including the 2008 crime drama "Righteous Kill" and the 2019 epic, "The Irishman."
With such a powerful legacy to uphold, "Heat 2" has big shoes to fill. However, the return of Pacino, De Niro, and Kilmer, alongside the addition of the versatile Adam Driver, promises an equally captivating experience. Under the guidance of Michael Mann, the team is poised to deliver another thrilling crime drama that will keep audiences on the edge of their seats.
Behind the Scenes: A Strong Creative Team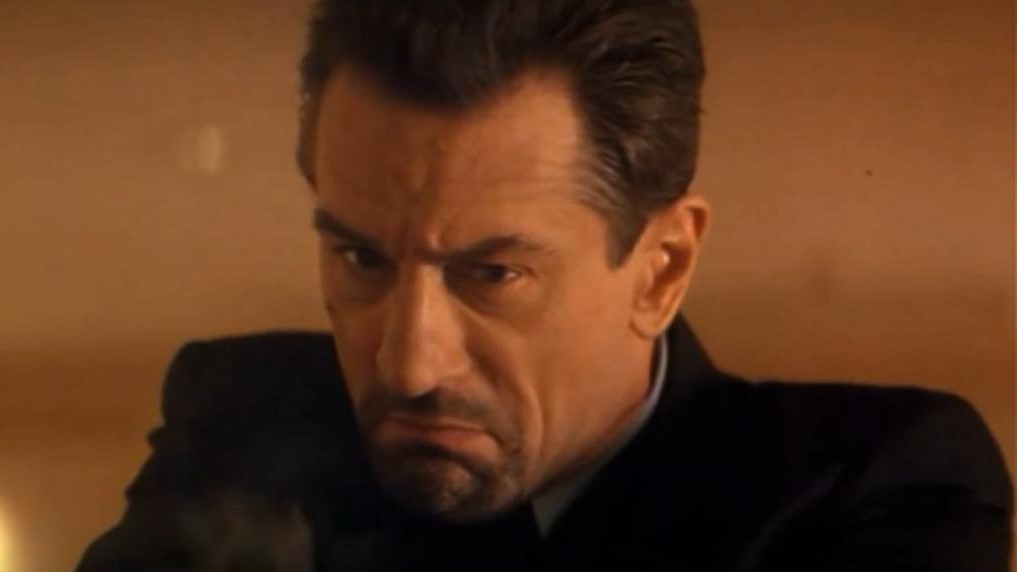 Michael Mann, a celebrated writer and director, is best known for his work on the original "Heat" as well as other acclaimed films such as "Collateral" and "The Insider." His return to write and direct "Heat 2" signals a commitment to the quality and authenticity of the story. Mann's company, Forward Pass, Inc., is partnering with Moto Productions for the film's production.
Producers Jenno Topping and Peter Chernin bring a wealth of experience to "Heat 2." Topping, who is the President of Film and Television at Chernin Entertainment, has worked on numerous successful projects, including "Hidden Figures" and "The Greatest Showman." Chernin, founder of Chernin Entertainment, has a long list of impressive credits, including the "Planet of the Apes" trilogy and "Ford v Ferrari."
Forward Pass, Inc. – Moto Productions
12233 Olympic Boulevard Suite 340
Los Angeles, CA 90064
mmannforwardpassinc@gmail.com
310-207-7378
310-571-3447
Chernin Entertainment
12180 Millennium Drive Suite 500
Playa Vista, CA 90094
jt@cherninent.com
310-633-2900
A Promising Sequel on the Horizon
With a powerhouse cast, a proven writer and director in Michael Mann, and experienced producers in Jenno Topping and Peter Chernin, "Heat 2" has all the makings of a thrilling crime drama. As the film moves through development, fans of the original can only hope that this sequel will live up to the legacy of its predecessor. Stay tuned for more updates on "Heat 2" as production progresses.