MrBeast is a popular YouTuber known for his extravagant videos and charitable donations. He started his channel in 2012 and has since amassed over 110 million subscribers. MrBeast's videos typically involve him doing crazy stunts or giving away large amounts of money. So it's no wonder why many of his fans want to email MrBeast.

Some of the crazy things he's done include giving away a car to a random stranger, donating millions to charity, and has even given a lucky fan a whole island! In addition to his YouTube channel, MrBeast runs a number of successful businesses including his online shop and Feastables. His unique content and willingness to give back have made him one of the most popular creators on YouTube.

Therefore, it's clear why businesses, charities, and fans alike all want to contact MrBeast. While there are many ways to contact MrBeast, the following emails have been compiled to give MrBeast's fans the best and most up-to-date information for contacting him directly or through his representatives.
MrBeast Contact Information Quick Reference
Jimmy Donaldson
AKA
MrBeast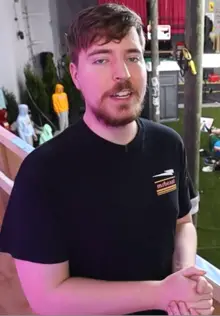 YouTuber
MrBeast, whose real name is Jimmy Donaldson, is a popular YouTuber known for his philanthropic stunts and challenges.
He has gained a massive following for his entertaining content and generous donations to various charities.
Born: May 7, 1998
Birthplace: Greenville, North Carolina
Founder of: Feastables, Beast Philanthropy, and MrBeast Burger
Address:
c/o Jimmy Donaldson
1822-6 S. Glenburnie Rd.
#275

New Bern
NC
,
28562
Phone:
+1 310-907-5304
Email:
mrbeast@nightmedia.co
POC:
Reed Duchscher
Beast Philanthropy
MrBeast is known for his philanthropic work and has donated millions of dollars to various causes. If you're wanting to contact him in order to request a donation or grant, then this is where you should start.

In 2019, MrBeast established a non-profit organization called Beast Philanthropy. The organization's mission is to "make the world a better place by donating to worthy causes."

Since then, Beast Philanthropy has made donations to various causes, including plant conservation, medical research, and education. He also operates a food bank that has donated nearly 3,000,000 pounds of food— enough to feed nearly 225,000 people.. His work has helped to raise awareness of important issues and inspired others to give back.
MrBeast Shop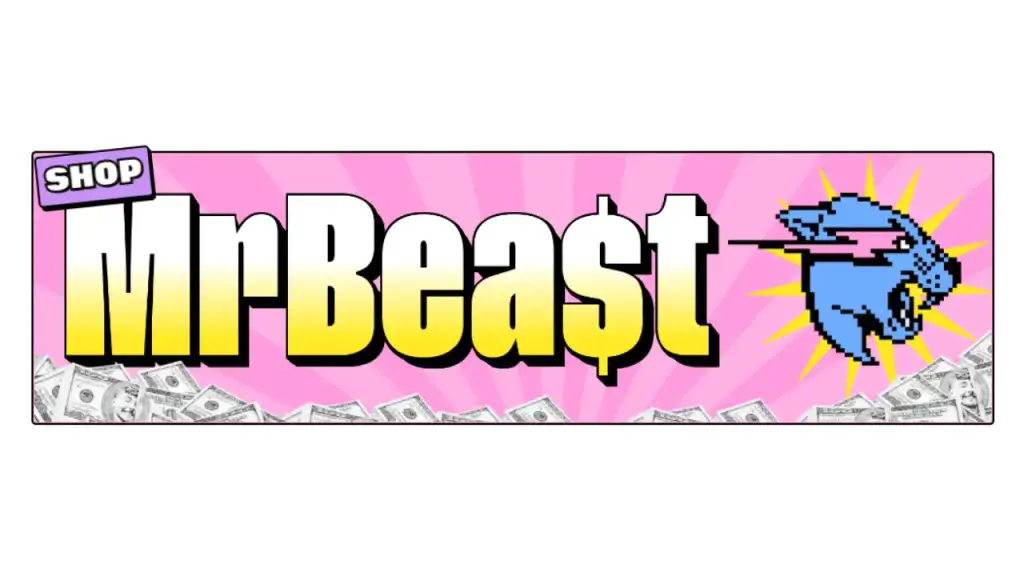 MrBeast is more than just a YouTuber. Much more in fact. He is a very successful entrepreneur who not only monetizes his YouTube videos but also has a successful online shop to sell his merch. At the MrBeast shop you can buy branded shirts and hoodies as well as stickers and other fun accessories. Not only can you buy swag from the shop, you can also send MrBeast an email there as well.
MrBeast Burger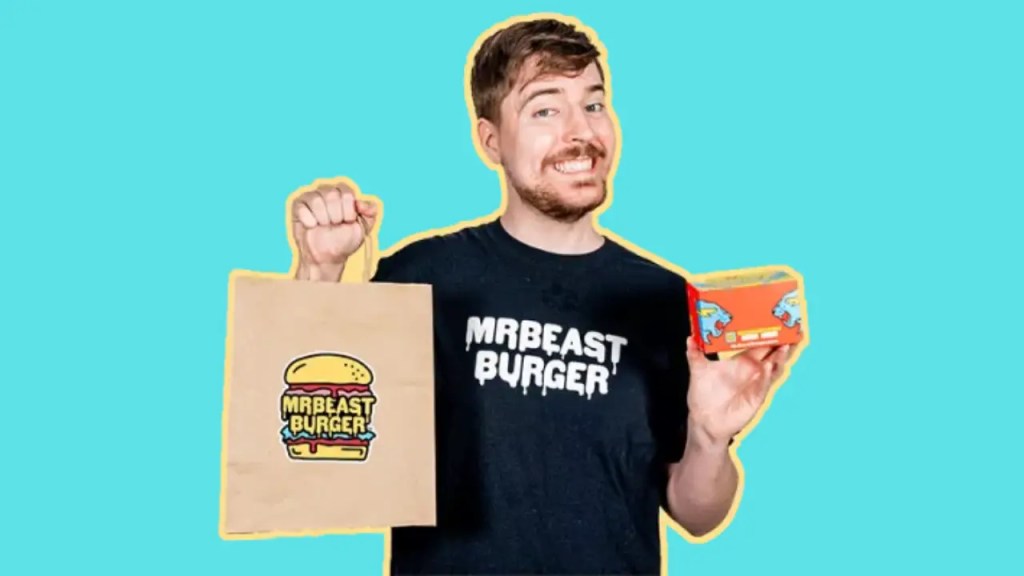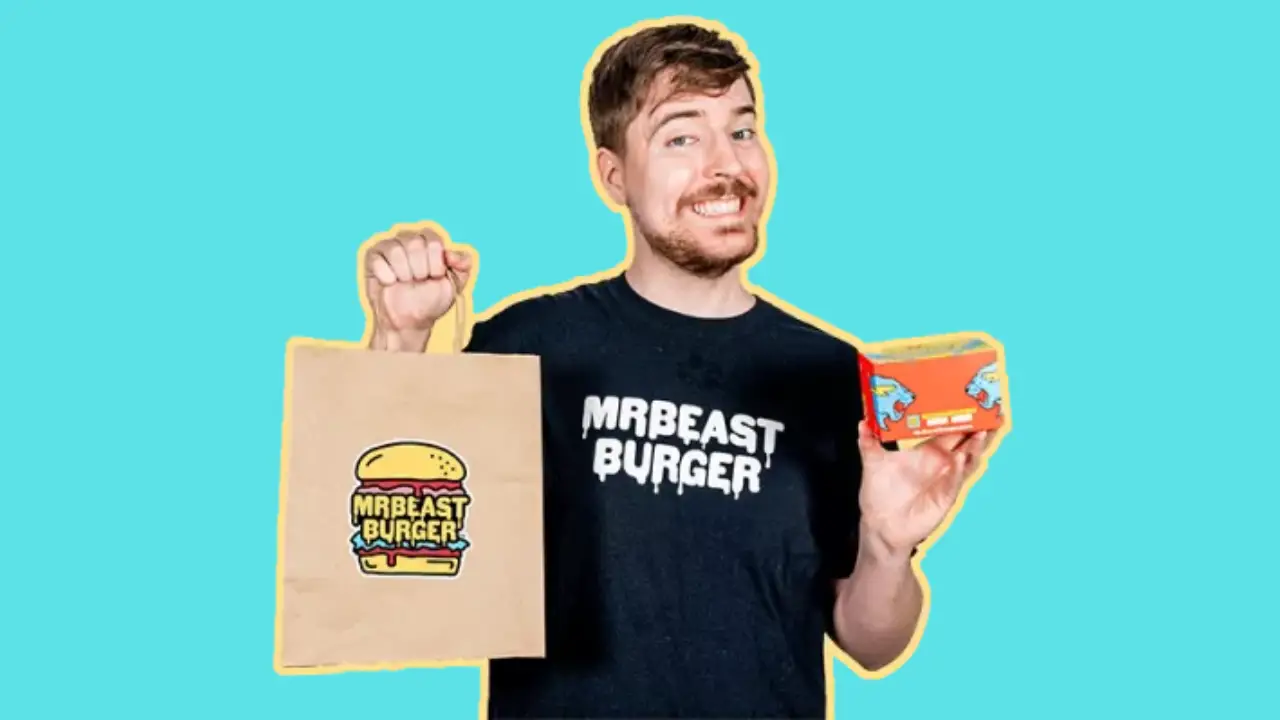 MrBeast's fans flocked to Wilson, North Carolina on 19 November 2020 when the YouTuber opened the world's first free restaurant—MrBeast Burger! The pop-up burger joint opened near Jimmy's hometown of Greenville. There is now a permanent location at New Jersey's American Dream Mall. Try shooting him an email at the restaurant's official email address.
Feastables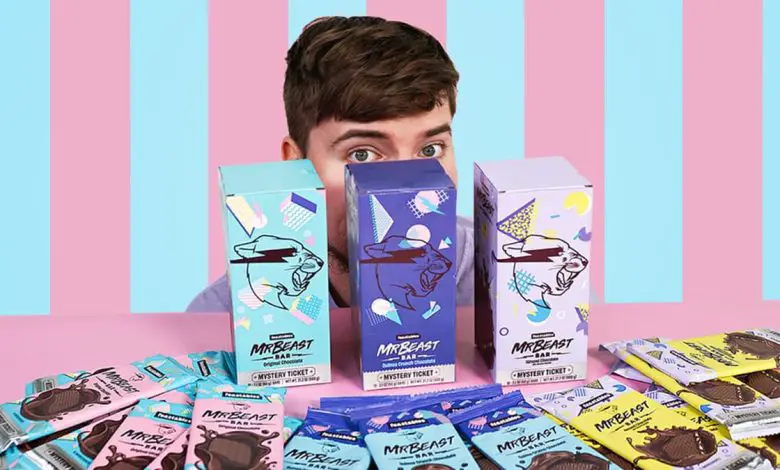 MrBeast Burger wasn't Jimmy's only venture into bringing food to the masses. His company Feastable seeks to "change the way you snack" by creating "delicious snacks with ingredients you can trust.". You can reach out to Feastables directly by emailing them here.
Night Media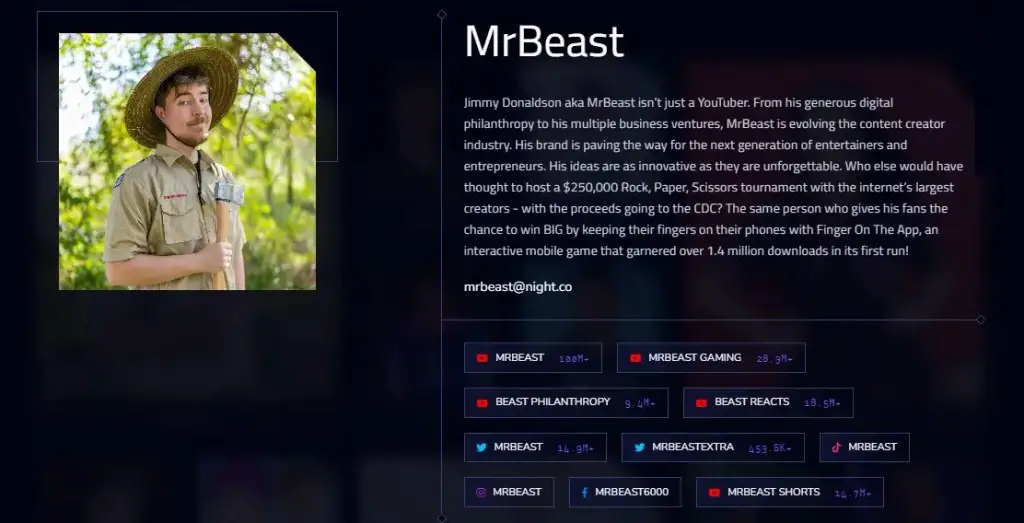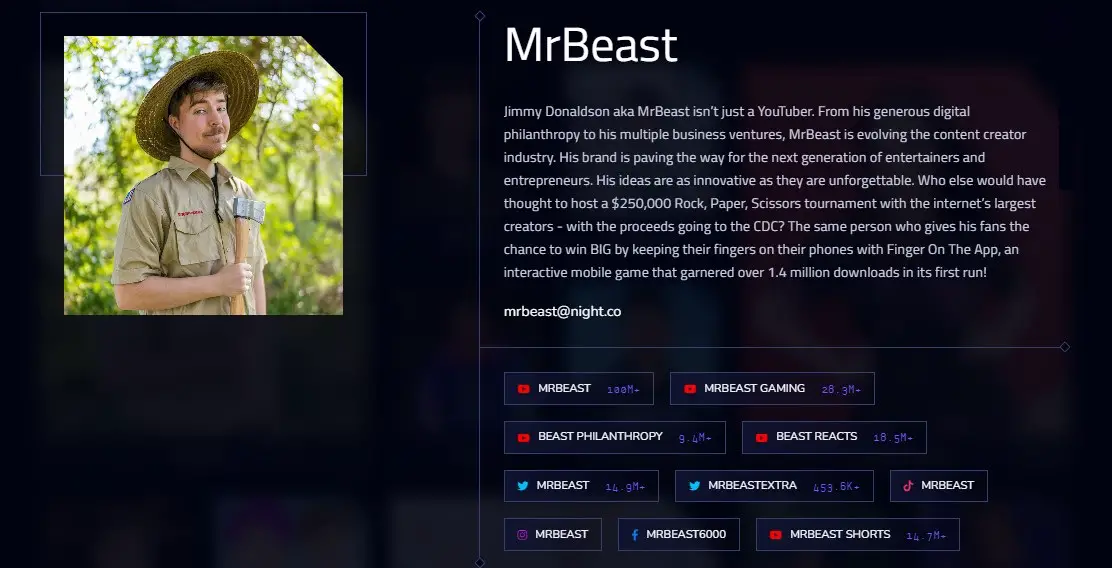 Night Media is a content creation collective that was founded by MrBeast's manager Reed Duchscher. The collective helps content creators to produce, distribute, and monetize their work. Night Media also provides resources and support for content creators who want to grow their audiences and build careers in the digital media industry.

YouTubers who are part of Night Media have access to a network of like-minded creators, as well as to resources and advice from industry professionals. You can email MrBeast there directly.
Kovert Creative
Kovert Creative is an independently-owned communications and entertainment firm based in Los Angeles, California. The company was founded in 2008 by brothers Jacob and Eli Kovert. Kovert Creative specializes in creating and producing original content for television, film, and digital media.

The company is also known for its work in branding, marketing, and advertising. Kovert Creative has produced content for a variety of clients, including MrBeast! Try sending him an email there.
Outdated Contact Information
The following information is no longer valid and should not be used for contacting MrBeast.