Amy Poehler is an incredibly talented actress, comedian, writer, producer, and director who has consistently delivered hilarious and memorable performances throughout her career. Her natural wit, impeccable comedic timing, and ability to bring a unique perspective to her roles have made her a fan favorite.
Poehler has also been a vocal advocate for social and political causes, using her platform to promote feminism, LGBTQ+ rights, and other important issues. Her relatable and authentic persona has endeared her to audiences around the world, and her work has left a lasting impact on the entertainment industry.
Given Poehler's popularity, it's no surprise that businesses, charities, and fans alike all want to contact her. To help make that possible, the following addresses, emails, and phone numbers have been compiled to give Amy Poehler fans the best and most up-to-date resources for contacting her directly or through her representatives.
How to Contact Amy Poehler
Every day, thousands of people contact the celebrities, athletes, and public figures they admire most. Some want to request donations for charity, some seek new business opportunities, but most want to send fan mail.

That's because fan mail is a great way to express your support and admiration. Since Amy Poehler is only gaining popularity, there's no doubt that the Parks and Recreation actress gets her fair share of messages and well wishes.
Amy Poehler does have an established history of responding to fan mail! You can write to her by using this simple fan mail template. If you're having trouble expressing yourself, you can also generate a letter with AI! Then try reaching out via the addresses below. Good luck!
More Ways to Contact Amy Poehler
If you still need more email addresses, phone numbers, and mailing addresses in order to reach the Saturday Night Live actress, then look no further. You can reach out to Poehler via her representatives.
Business Information
Amy Poehler is a multi-talented individual, widely known for her skills as an actress and comedian, but also recognized for her accomplishments as a successful businesswoman. In addition to her on-screen work, Poehler has made a name for herself as a savvy entrepreneur, founding multiple production companies including Paper Kite Productions and Syskon, which have produced several successful television shows and films.
Poehler is also the creator of Smart Girls, a non-profit organization that seeks to empower young people to be their true selves and pursue their passions. Through her various endeavors, Poehler has demonstrated her creativity, entrepreneurial spirit, and dedication to making a positive impact in the world.
Syskon LLC
Paper Kite Productions
Syskon
4208 Overland Ave
Culver City, CA, 90230
Paper Kite Productions
4208 Overland Ave.
Culver City, CA 90230
310 234-1992 phone
DM Amy Poehler on Social Media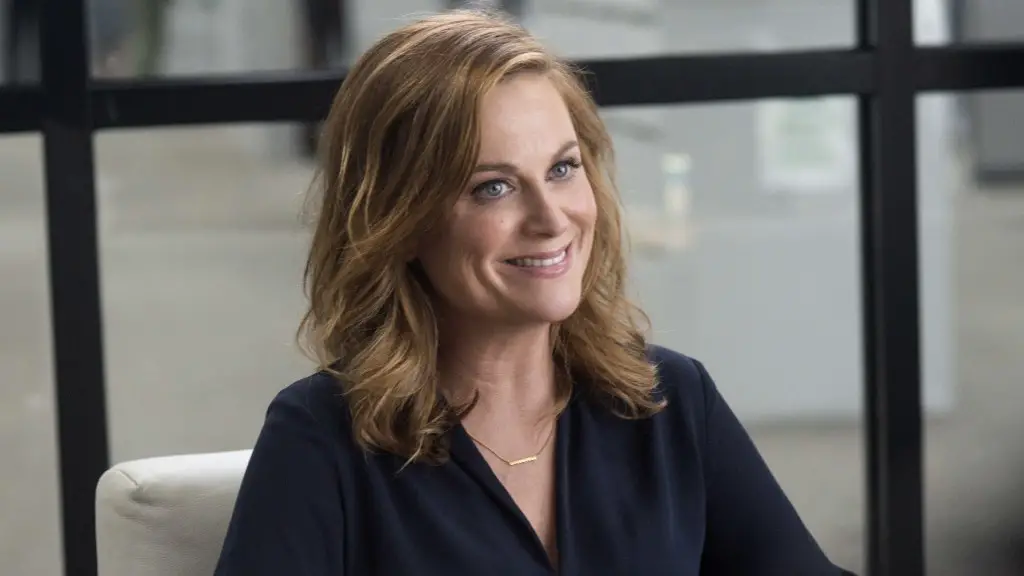 A lot of fans are more comfortable DMing than they are with sending a letter in the mail or making a phone call. It's a strategy that can work as there are a number of celebrities that have been known to respond to DMs. Try reaching Poehler on her official social media accounts.
About Amy Poehler
Amy Poehler is an American actress, comedian, writer, producer, and director. She was born on September 16, 1971, in Newton, Massachusetts. Poehler graduated from Boston College with a degree in media and communications, and after college, she moved to Chicago to study improvisation and comedy at Second City and ImprovOlympic.
Poehler made her television debut in 1996 on the sketch comedy series "The Upright Citizens Brigade," which she co-created with Matt Besser, Ian Roberts, and Matt Walsh. The show became a cult hit and was eventually picked up by Comedy Central. In 2001, Poehler joined the cast of "Saturday Night Live," where she became known for her spot-on impressions of Hillary Clinton, Michael Jackson, and many others. She remained a cast member for eight seasons and was nominated for four Primetime Emmy Awards for her work on the show.
After leaving "SNL," Poehler co-created and starred in the hit NBC comedy series "Parks and Recreation," which ran for seven seasons from 2009 to 2015. She played the role of Leslie Knope, a passionate and ambitious mid-level bureaucrat in the fictional town of Pawnee, Indiana. The show was a critical and commercial success and earned Poehler a Golden Globe Award for Best Actress in a Television Series – Musical or Comedy.
In addition to her work on "Parks and Recreation," Poehler has appeared in numerous films, including "Blades of Glory," "Baby Mama," "Mean Girls," and "Inside Out." She has also lent her voice to several animated projects, including "The Simpsons," "Shrek the Third," and "Bob's Burgers."
Poehler is also an accomplished writer and producer. She co-founded the online comedy platform "Smart Girls at the Party" and has produced and starred in several successful television series, including "Broad City" and "Russian Doll." In 2014, she published her first book, "Yes Please," which became a New York Times bestseller.
Throughout her career, Poehler has been recognized for her contributions to the entertainment industry. She has received several awards, including two Primetime Emmy Awards, a Golden Globe Award, and a Screen Actors Guild Award. She is widely regarded as one of the funniest and most talented comedians of her generation.
FAQs
Who is Amy Poehler's manager?
Amy Poehler's manager is Tim Curtis of William Morris Endeavor (WME) Entertainment. You can email Poehler via her manager at tc@wmeentertainment.com.
What is Amy Poehler's fan mail address?
You can write to Amy Poehler via WME at:
9601 Wilshire Blvd
Beverly Hills, CA 90210
USA
What is Amy Poehler's phone number?
While Amy Poehler's personal phone number is not public information, you can reach her by phone through her representatives by calling her agency WME at +1 310 285 9000.
What is Amy Poehler's email address?
You can send Amy Poehler an email via her publicist Kovert Creative at info@kovertcreative.com.
Get Updated Celebrity Contact Info First!
Sign up for the Tales From The Collection newsletter and be the first to know when new contact info is added for celebrities like Kylie Jenner, Kendall Jenner, and Sara Waisglass.