Don't miss the next opportunity to get an autograph from one of today's top artists. With music continuing to become a medium consumed by streaming and downloads, artists are getting creative. In a push to sell physical albums with higher profit margins, many artists incentivize sales by offering signed merchandise. You may be surprised by how many #1 artists and major celebrities sell authentic autographs via their online stores. Names like Taylor Swift, Selena Gomez, and Lady Gaga have been known to offer signed merch. But buyer beware, while many artists offer fans this unique opportunity, there are also those who have a history of selling fakes as well.
Artists That Sell Their Autographs:
Artists Known to Sell Fakes:
More Stories You'll Love by Tales From The Collection
11. Selena Gomez
Selena Gomez is one of those multifaceted artists who defy categorization. Both an actor and a singer, We're always surprised at the diversity of the projects that she takes on. Whether it's her HBO show "Selena + Chef" or her latest all-Spanish EP Revelación, she always proves that she's a woman with many layers. Therefore, it's no surprise that her merchandise is as varied as her career.
She sells music, apparel, and yes, a variety of signed merch as well. She has offered everything from signed CDs and vinyl LPs to books and prints. Selena has given her fans a lot of opportunities to own her autograph over the years and we're thankful for it!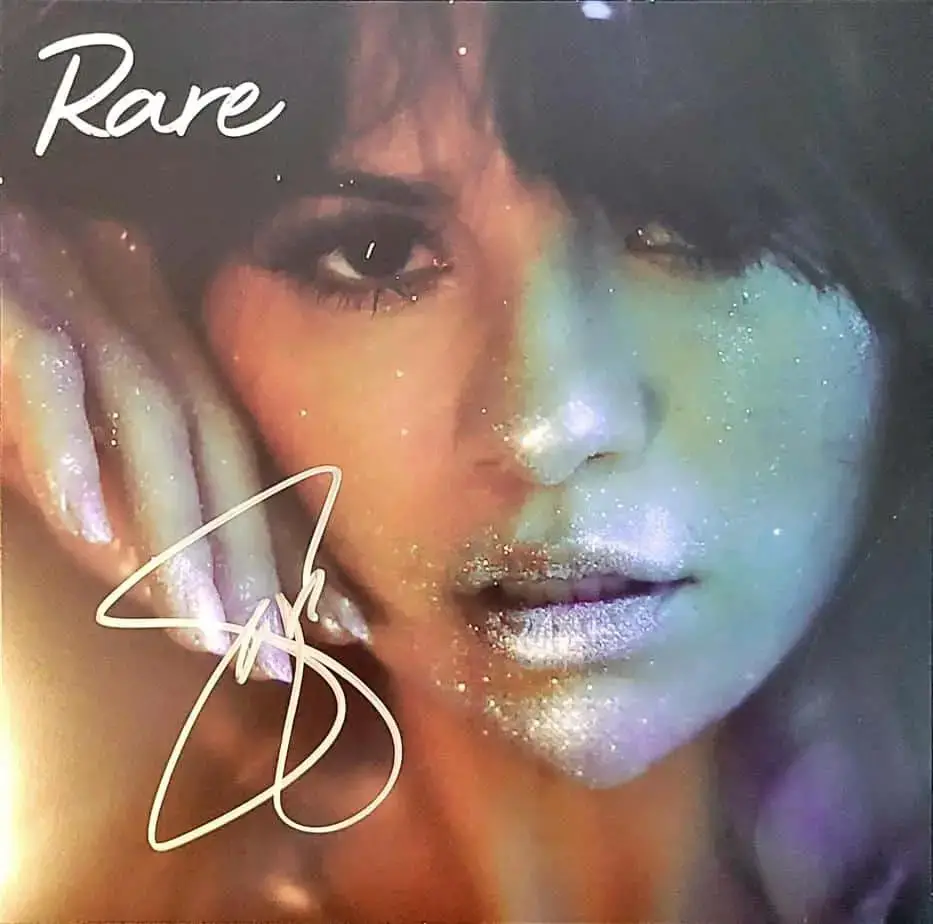 10. Camila Cabello
Going back to her days with Fifth Harmony, Camila Cabello has been good to her fans when it comes to selling signed merch. With the release of her last album Romance, Camila offered signed CDs, Vinyl LPs, and even signed cassette tapes.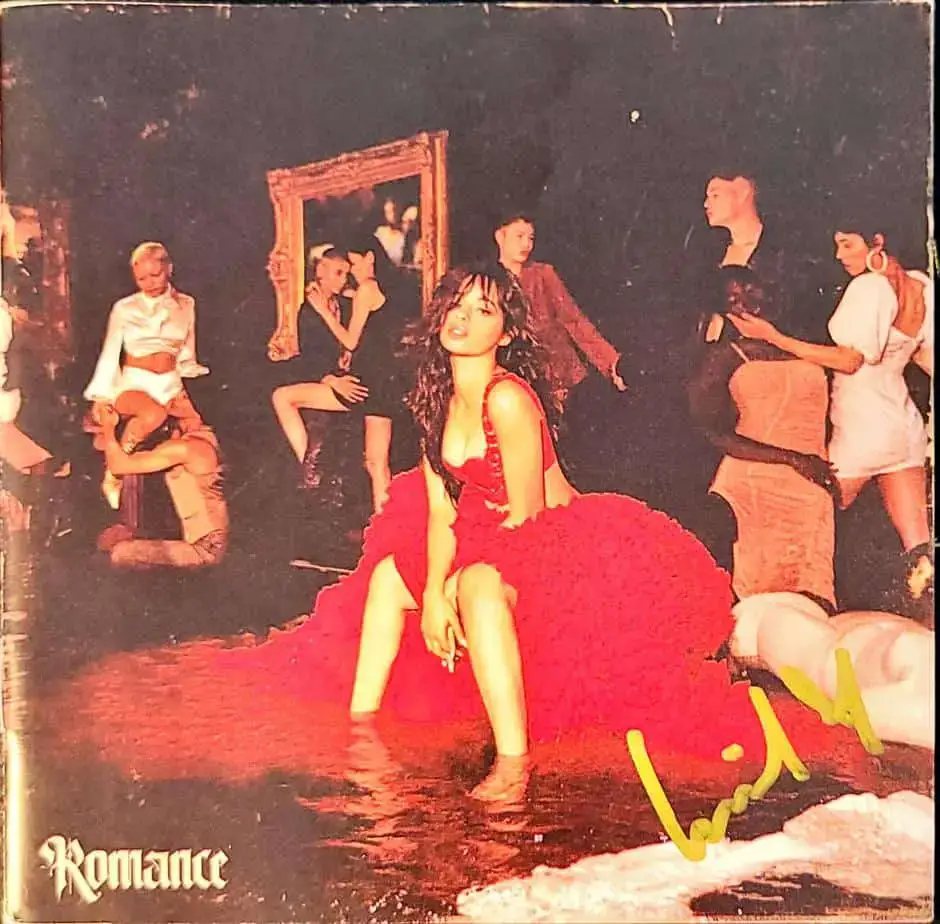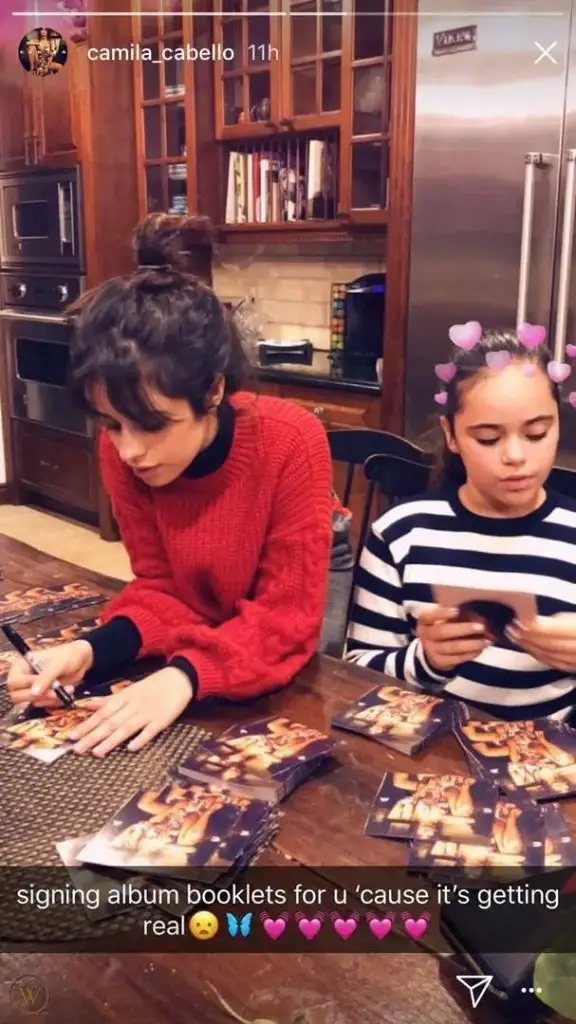 9. Dua Lipa
Born in the UK, this artist has taken the US and the rest of the world by storm. With back-to-back hit albums, you might think Dua Lipa would be too busy to sign. After all, signing hundreds of autographs is a serious time commitment. Nonetheless, she offered her fans the opportunity to buy signed art cards from her web store with the purchase of her last album Future Nostalgia.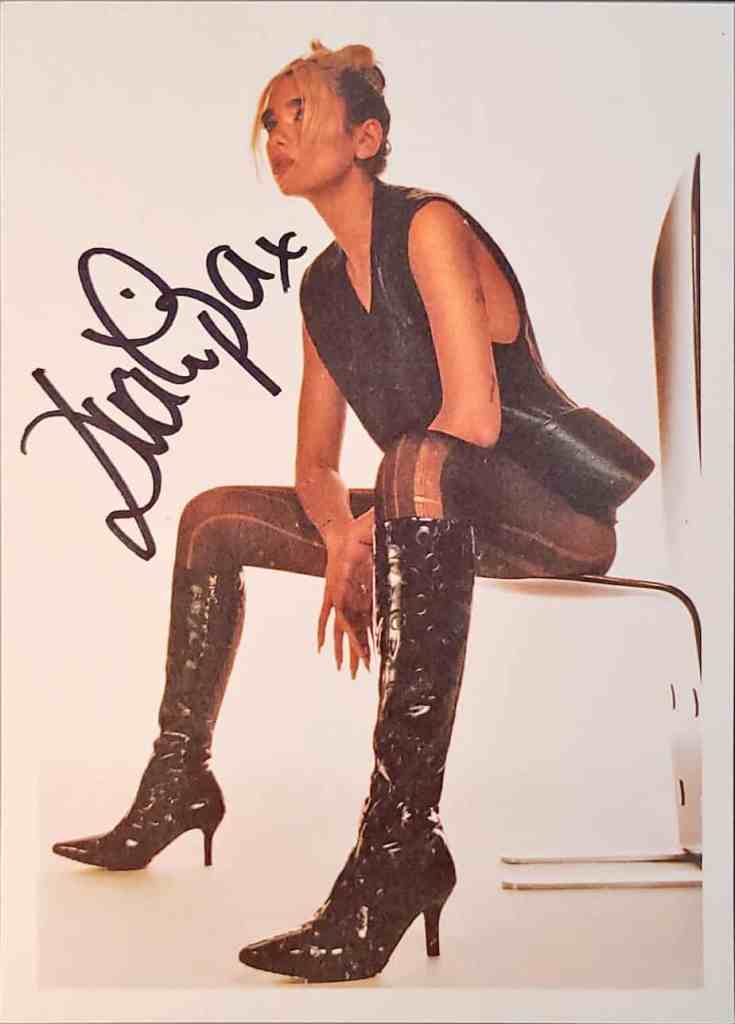 8. Taylor Swift
When it comes to chart-topping artists who sell autographs, nobody beats Taylor Swift. She has a long history of selling signed albums going back to the beginning of her career. However, that's not what makes her so great. Taylor was a tour de force with the release of her second to last album Folklore. She signed so many copies that she absolutely flooded the market.
This was a shot across the bow for scalpers who would routinely flip her signed albums for $300 or more! That's after Taylor sold them on her site for $25 or even less during her many flash sales. The overwhelming supply she offered online and at indie record stores drove the resale value way down and ensured that there was enough supply for every fan that wanted one.
7. Maya Hawke
Maya Hawke is the daughter of actress Uma Thurman and actor Ethan Hawke. While she is best known for her role as Robin on Netflix's "Stranger Things", Maya is also a talented musician. She is one of our favorite artists to recently offer signed merch. She sold a beautifully done art print that was not only signed by Maya but also featured her hand-done embellishments on the lettering of her name.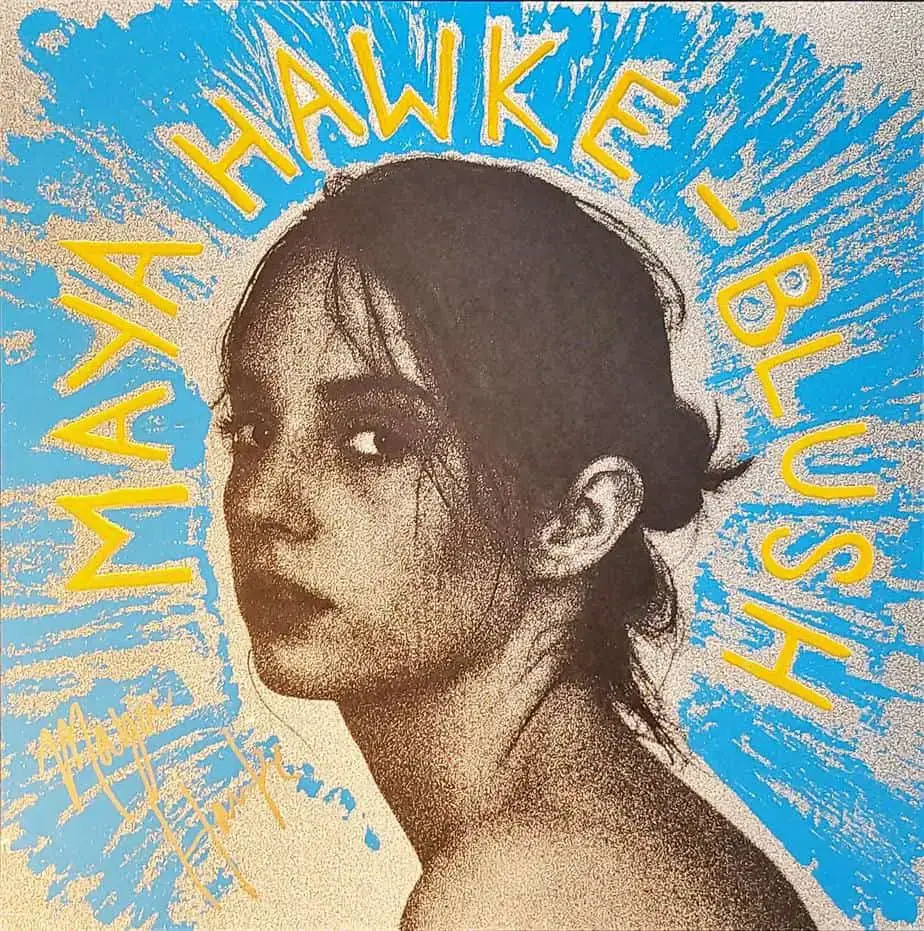 6. Katy Perry
Katy Perry is another consistent signer. Not only does she sell signed merch, but she also has a long history of signing for fans on the street or when they request her autograph through the mail. She is another one of the top artists in America who has been able to find success both in music and on screen. Despite her success in both worlds, she still finds time to reward her fans by offering signed merch.
5. Gwen Stefani
Queen of Ska-Punk turned Pop icon, turned fashion guru, turned… well, you get the picture. Gwen Stefani wears a lot of hats and yet she manages to excel at everything she does. That doesn't mean that she doesn't have time to offer something special to fans though. We don't know when Gwen will release another album but when she does, be sure to look out for her to offer signed copies online.
4. Lady Gaga
While some autograph collectors may decry Lady Gaga's one-letter signature, it's an autograph nonetheless. She offered signed CDs and vinyl records to her fans and we were all happy for the opportunity to own something signed by her. As an artist that loves her fans, she probably just got a little in over her head with the volume she committed to signing and had to shorten up her graph to meet demand.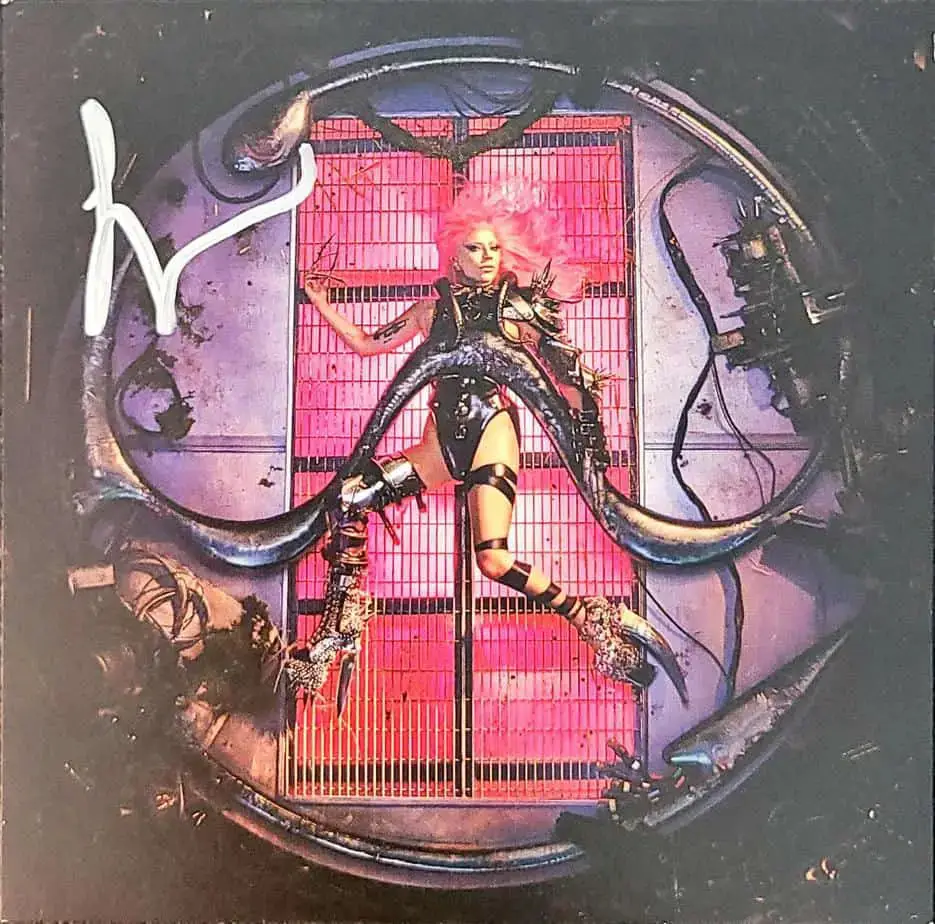 3. Jeff Goldblum
This one may be a surprise. Over the years, Jeff Goldblum has released two Jazz albums with the Mildred Snitzer Orchestra. As part of the promotion for the latest one, Jeff sold signed copies via Newbury Comics.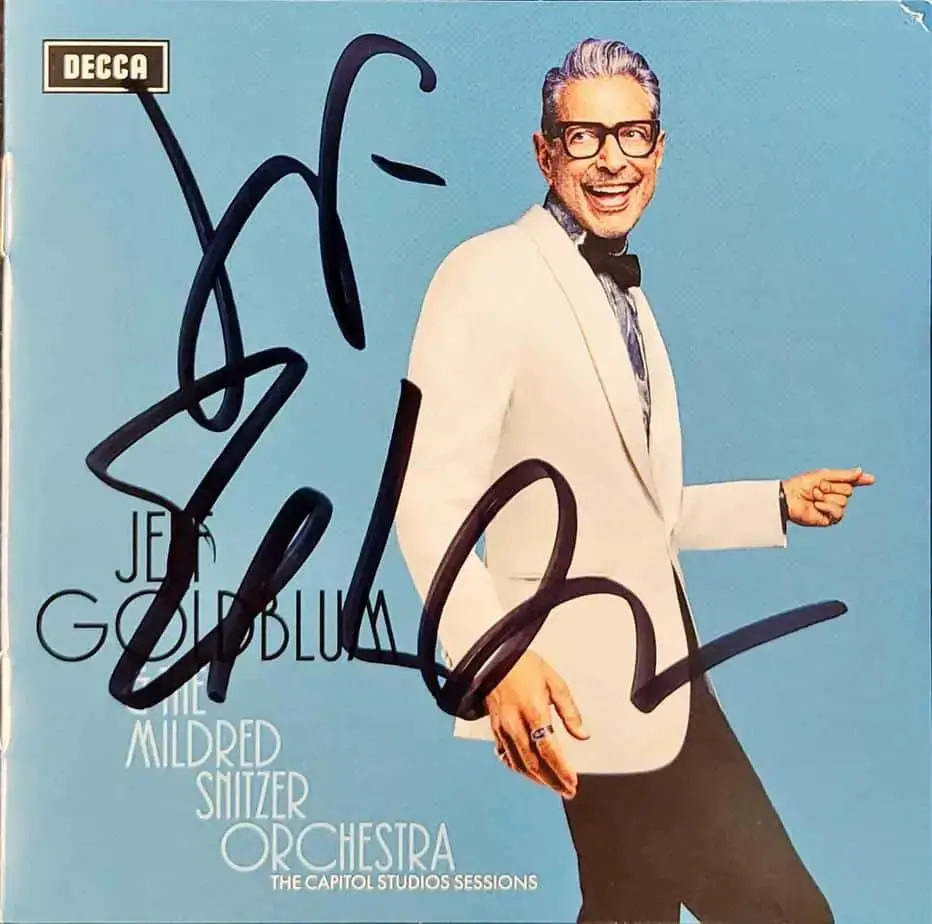 2. Lorde
Lorde sells some of our favorite signed merch. She tends to offer large format pieces like signed vinyl records or 12″x12″ prints. However, she always has very limited stock so it goes very quickly. She is the perfect example of why you need to pay extremely close attention to an artist's store around the time that they start taking pre-orders for their soon-to-be-released albums.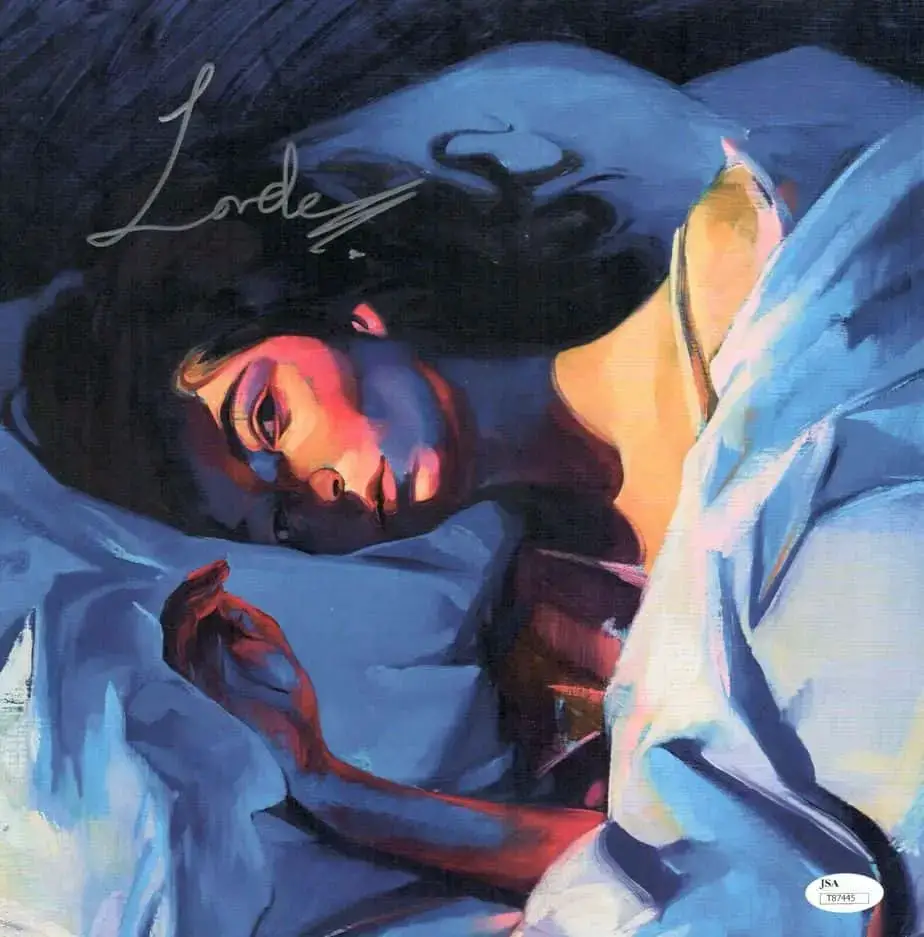 1. Billie Eilish
Billie Eilish isn't the most prolific signer (that honor goes to Taylor Swift), but she has sold her autograph on a number of occasions, both with signed CDs and her memoir as well. Interestingly, she has also branched out into offering hand-painted CDs a la Jackson Pollock. Could this be a new trend?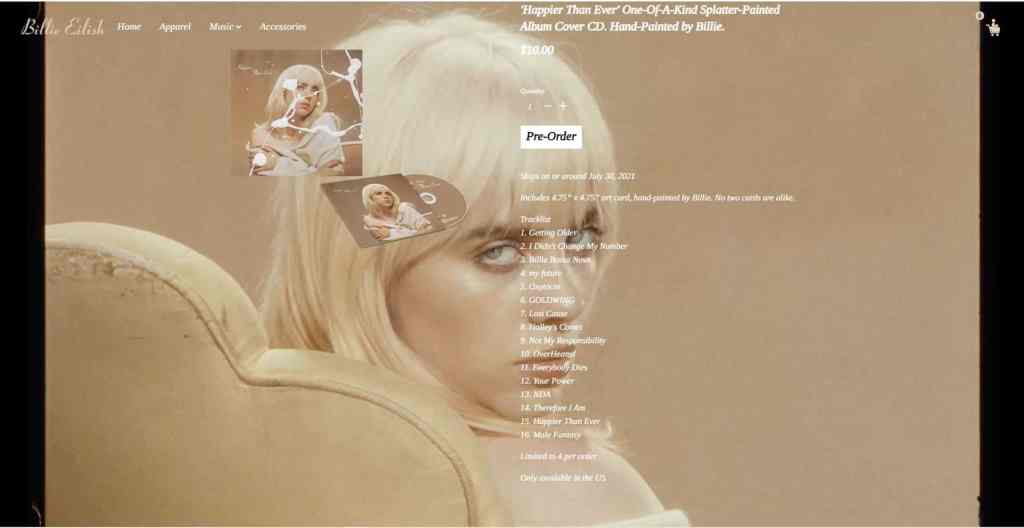 Dishonorable Mentions [Artists Known to Sell Fake Autographs]
When collecting autographs, the primary concern is always authenticity. Any time you don't see an autograph done in front of your own eyes, there is always some degree of uncertainty about whether or not an autograph is authentic or not. That is why it is so damaging when musicians and celebrities are found out too, at any point, have sold forgeries of their signatures. Their credibility goes out the window and they become very hard to trust. Here are some of the musicians who have damaged the trust their fans have placed in them by selling fake autographs, at least at some point over the years.
Cardi B
Cardi B is an accomplished musician who isn't afraid to speak her mind. That's true for her music and the way she conducts her business. During an interview she did with Hip Hop Nation on 8 August 2020, Cardi explained that after signing 300 copies of her hit single WAP, she threw in the towel and ordered a "stamp". She planned to stamp the rest of the albums that her store was advertising as being signed by Cardi. True to her word, her store sent fake autographs to her paying customers. You can see the difference between the authentic autographs she signed on her Instagram account and those that were sent out by her store.
Real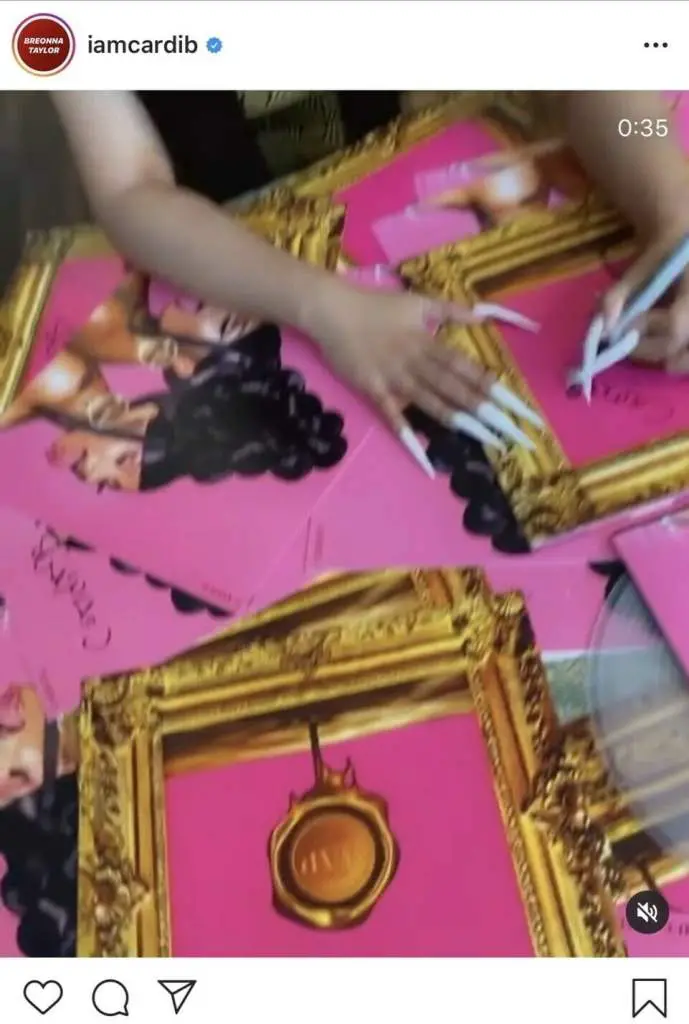 Fake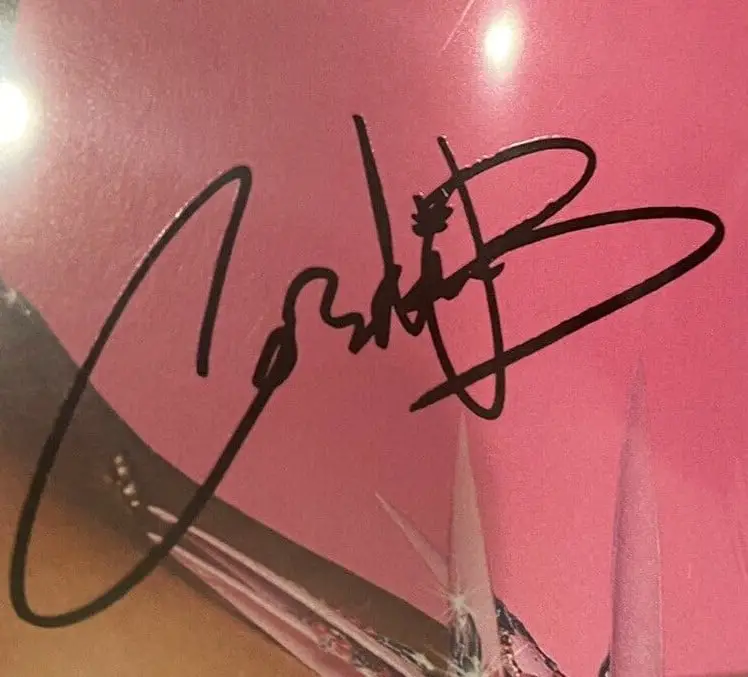 Ariana Grande
Some musicians are a mixed bag when it comes to signed merch. Ariana Grande has at times been very good with selling authentically signed prints and albums via her web store but she has also been called out for her use of autopen (machine signed) signatures. You can see examples of both real and fake Ariana Grande autographs below.
Real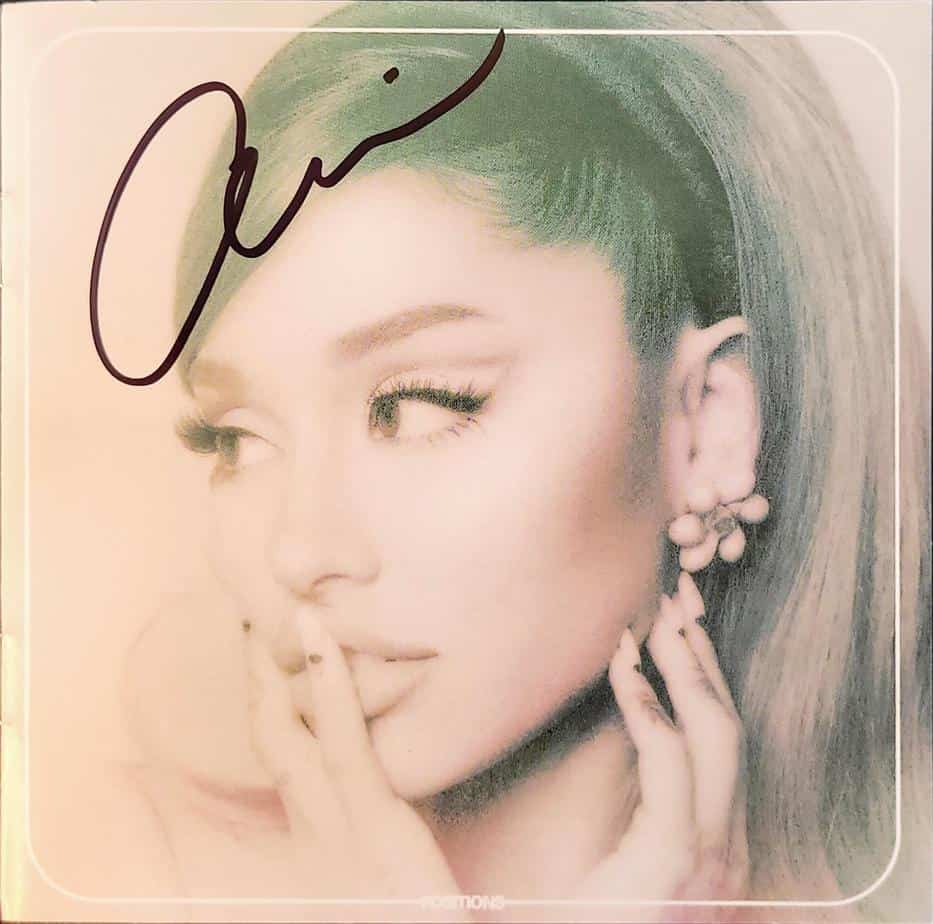 Fake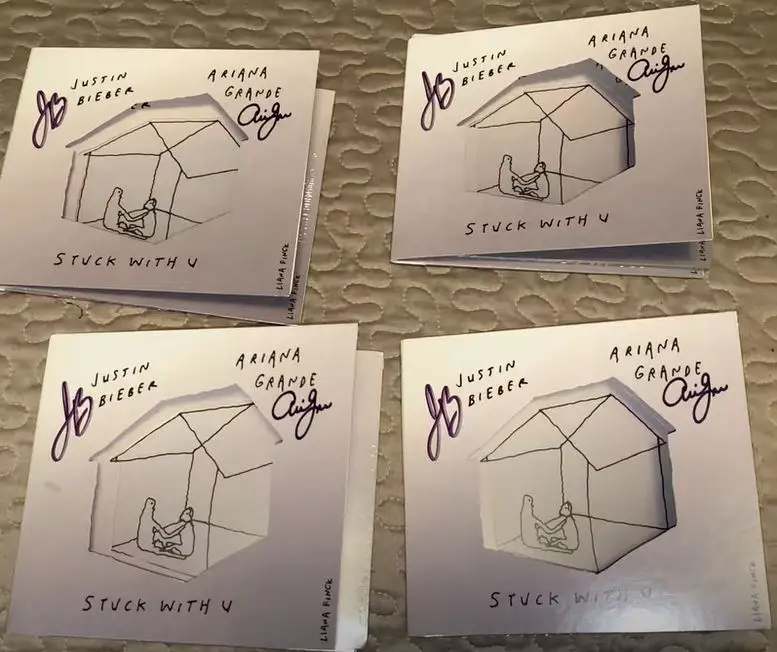 Demi Lovato
Demi Lovato is another artist who sometimes sells genuine autographs and at other times sells forgeries. Autograph COA did an analysis of the "signed" copies of her 2017 album Tell Me You Love Me. The authentication company found that different copies of the CDs had identical signatures, another clear indication of a signature being done by an autopen machine.
Real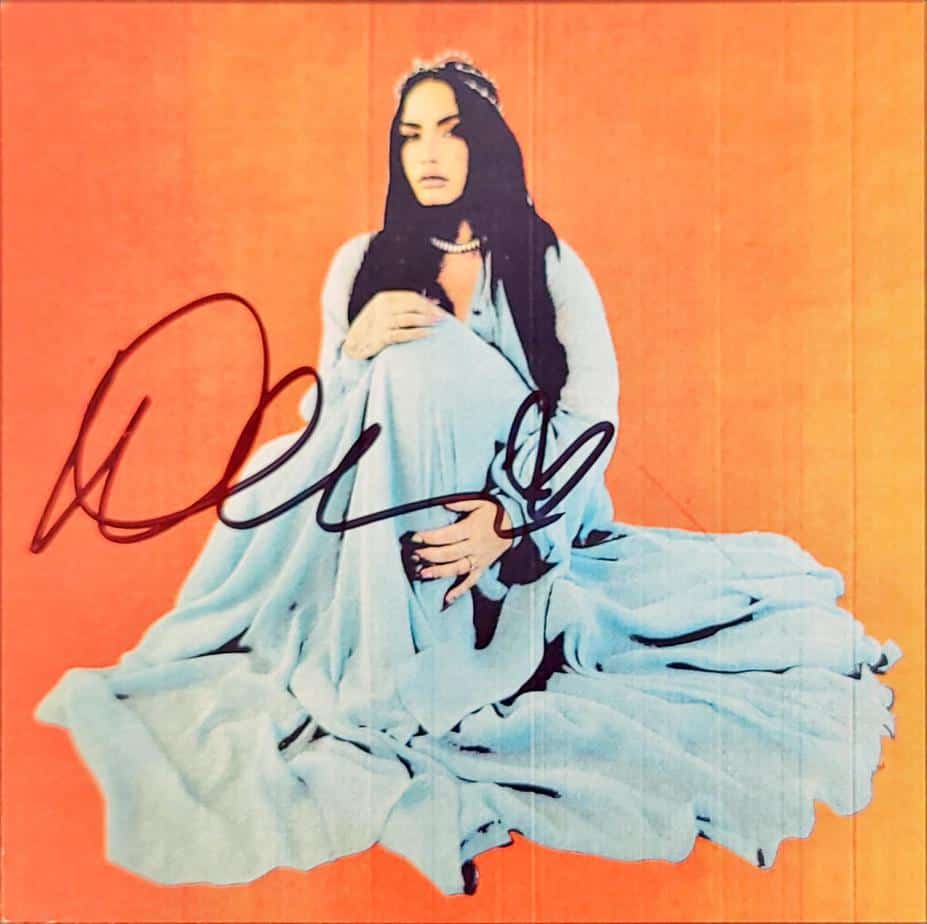 Fake