Premiere Collectibles is billed as "the world's largest autographed book store" and they may very well be. Over the years they have offered an impressive selection of signed books to their customers. A-list celebrities like Arnold Schwarzenegger, Elizabeth Olsen, and Justin Timberlake have all done signings with the online bookseller, but many autograph collectors may still be left wondering if the company is trustworthy.
Premiere Collectibles has sold hundreds of thousands of signed books since 2003. Over the years, I, like many other autograph collectors, have benefited greatly from their services. All the while, they have built an incredible reputation for conducting business in an honest way. As part of their commitment to authenticity, they do not allow auto-penned signatures or secretarially signed signatures—something that has even plagued some of the biggest book retailers like Barnes and Noble.
Every signature sold by Premiere Collectibles is authentically hand signed by the author as part of private signings that they arrange, or through live streamed interactive book signings that they host via LiveSigning. This post will cover everything that you need to know about Premiere Collectibles and LiveSigning so that you can buy with confidence!
LiveSigning
Premiere Collectibles is following the trend in the autograph industry set by their competitors Streamily and Vshout!. Their LiveSigning service provides their signers with a chance to interact with fans during a live streamed book signing. Sometimes the live stream is conducted with a host in an interview format, while other authors may prefer to conduct a stream one on one directly with their fans.
LiveSigning gives authors a platform to speak to their readers and answer questions about their work. Fans can submit questions ahead of time on Premiere Collectibles' order page or they can ask in the live chat when it's available. It creates a lot of opportunities for interesting interactions and revealing moments. Furthermore, LiveSigning provides an additional layer of credibility to Premiere Collectibles' services.

Because you hear big name celebrities endorsing their service, you can trust that you are getting genuine hand-signed authentic autographs when you purchase from the online bookseller.
Certificates of Authenticity (COA)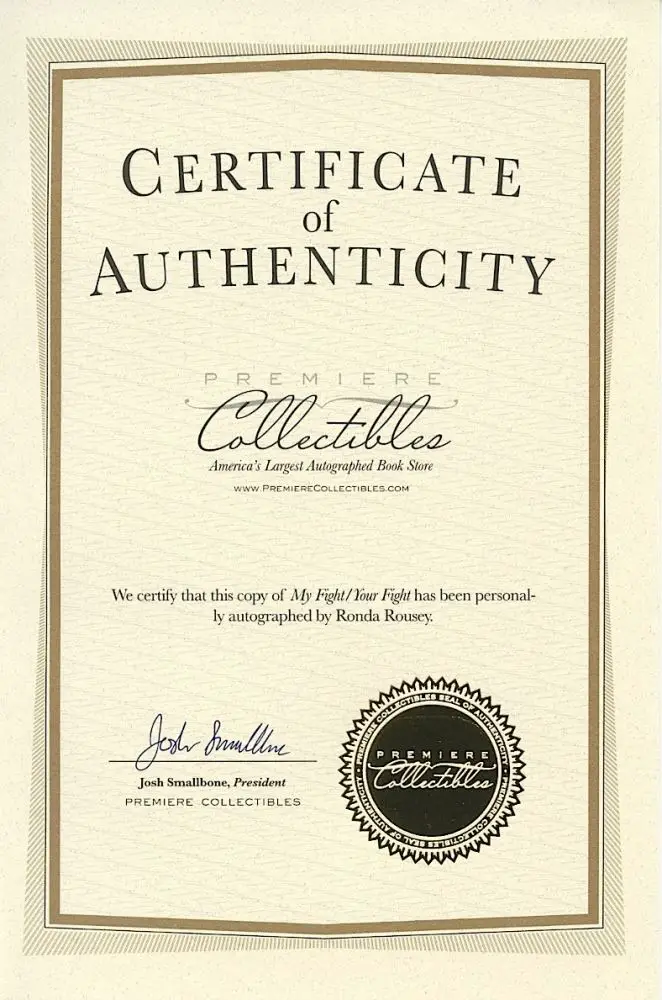 If seeing authors sign their books on camera with LiveSigning isn't enough proof of authenticity for you, then you can rest assured that every item comes with a Certificate of Authenticity (COA). According to Premiere Collectibles, each book purchased from them comes with its own COA. Each one is signed by the company president to guarantee that the signature in every book is personally signed by the author.
Premiere Collectibles does not accept autopen signatures, stamps, or fake autographs. All of their collectibles are hand signed by the author and delivered with a COA. That's a very important factor, not only for your own peace of mind, but will also come in handy when it's time to resell your signed book on the secondary market.

One thing is worth noting however. Even though every signed book comes with a COA certifying that the signature is hand signed by the author, most are general Premiere Collectibles COAs that are not personalized for the specific book. So unlike COAs that have a serial number which links the certificate to the signed item, these do not. That is a departure from the industry standard which can be undesirable for serious autograph collectors and resellers.
Are Premiere Collectibles Signed Books Worth More?
Purchasing a signed book from Premiere Collectibles is not a typical expense, it's an investment. Their inventory of autographed books is limited and they are a highly trusted name in the autograph industry. Those factors mean that their books often command high resale values, often fetching several multiples higher than what Premiere Collectibles themselves charges. That is especially true for books signed by high profile celebrities which often sell out fast. To avoid paying markups on the secondary market, it's highly encouraged that you preorder signed books before they are released to ensure that you can own a copy.
How Their Books are Signed
Books can be signed in one of two ways. Either the signature is placed directly on one of the book's pages or a signed bookplate is added to the book. A book plate is a babel or sticker that is permanently attached to a book. According to the Premiere Collectible's site, most of their bookplates are custom designed by their award winning designers for a specific book. For titles that are signed on a bookplate, the product page will prominently indicate this multiple times. Bookplates make it logistically possible for authors to sign copies for their customers when they otherwise would not be able to because of the logistics involved in having hundreds or thousands of books shipped to their location amidst their busy schedules.
In short, hundreds of signed bookplates can be shipped in one lightweight package directly from the author to the bookseller. That saves a lot of money on shipping costs and helps make their services much more affordable and expedient. An additional benefit of their bookplates is the fact that they are custom. This adds an extra layer of authenticity to their products and helps you easily tell that you have a real autograph from the most trusted retailer of signed books in the autograph industry.
Perhaps the biggest selling point for Premiere Collectibles are their incredible selection of signers.
Premiere Collectibles Coupon Code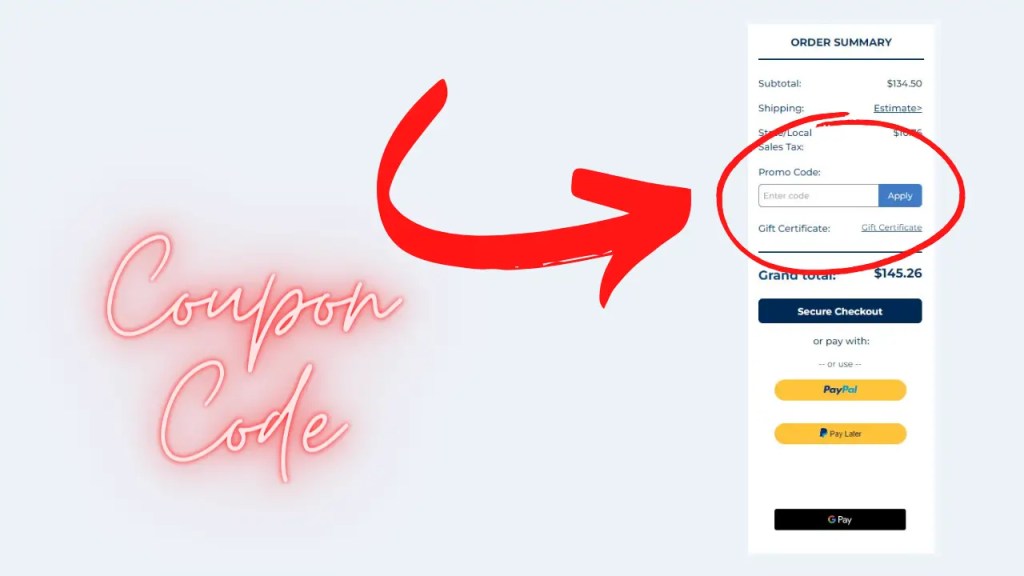 Premiere Collectibles has very reasonable prices, but who doesn't love a little bit of a discount? Luckily they do offer promo codes from time to time. For 15% off of your purchase of signed books, just enter the coupon code PC15.