Will Smith was born on September 25, 1968. He started his career with a bang, starring in the hit NBC sitcom The Fresh Prince of Bel-Air. He used the series as a springboard from which he launched an incredible career. From a successful run on TV Smith continued his acting career starring in blockbuster films like Men in Black (MIB) and Independence Day. His meteoric rise in the box office also coincided with his parallel careers as a rapper and film producer.

There is a lot to love about Will Smith, so it's no wonder that fans want to reach out to him or even request an autograph through the mail (TTM). To help make that possible, the following addresses, emails, and phone numbers have been compiled in an effort to give Will Smith's fans the best and most up-to-date resources for contacting him directly or through his representatives.
Does Will Smith Respond to Fan Mail?
Like many of the top celebrities that respond to fan mail, Will Smith does have some history of replying to his fans. However, he has done so somewhat infrequently over the years. Smith's fans have posted about his fan mail responses going back at least as far back as 2001. He is known to sign autographs for those that request them, particularly when fan mail is sent to him at venues where he'll be performing or film sets where he'll be shooting. Additionally, if he ever drops another record, he may make signed copies available to fans like many of the singers who are already well known for selling signed albums.

Sending fan mail is incredibly easy. It just takes following a few simple steps. Still, some people may appreciate a little extra help when they are just starting to write fan mail. If that's the case for you, then check out this free fan mail template to get you going. 
Talent Agency [Address, Phone Number, & Contact Info]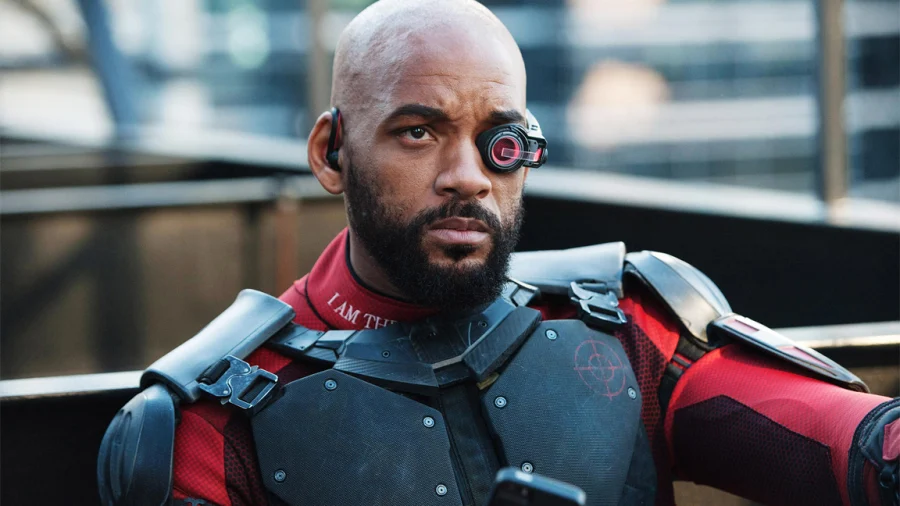 Will Smith is represented by Creative Artists Agency (CAA). CAA's main office is in Los Angeles where Smith is based. Therefore, reaching out to CAA or other California-based agencies is probably your best bet for getting a response from the world-renowned actor and musician. If you're lucky, you might be one of the few fans to receive a signed photo from the actor and rapper.
Write Will Smith on the Set of His Next Movie
For those who want to contact Will Smith directly, this idea might honestly be your best chance. Sending fan mail to actors at the venues they will be performing at is known as via venue fan mail. In fact, Will has a proven track record of responding to fans this way. More often than not, if he is going to respond to fan mail it's likely going to be when he's on a film set.

Sending fan mail via venue is just a matter of having proper timing and doing a little bit of research. First, look at Smith's IMDb page and see what he's working on that's currently in production. Then do a little bit of research to find out where the production office for that particular film is. Finally, simply send your letter during the production window. With any luck, management at the production office will pass on your letter!
Will's Publisher and Publicist [Address, Phone Number, & Contact Info]
Will Smith is a world-renowned pop singer, songwriter, and musician. As such, he has a lot of agents and representatives that help him handle his business. These include his managers at his publisher Penguin Random House as well as his Publicist The Lede Company. It's perfectly acceptable to send fan mail to these businesses as they often have the ability to forward the fan mail they receive directly to their clients.
Publisher
Publisher
Publicist
Penguin Random House Publicity
320 Front Street West, Suite 1400
Toronto, ON M5V 3B6
Canada
Penguin Random House
1745 Broadway
New York, NY 10019
USA
The Lede Company
9701 Wilshire Blvd Suite 930
Beverly Hills, CA 90212
USA
Phone: +1 424-253-3251
Email: info@ledecompany.com
Additional Ways to Contact Will Smith
It's not uncommon for singers and celebrities to expand beyond the career that made them famous. Each new business started or charity founded presents new avenues to reach out and connect with the people involved with them. In the case of Will Smith, he started his own production company called Overbrook Entertainment, way back in 1998.
Company (Founder & Producer)
Public Relations
Overbrook Entertainment
1880 Century Park East, Suite 1600
Los Angeles, CA 90067
Overbrook Representative:
James Lassiter
Stan Rosenfield & Associates
2029 Century Park East, Suite 1190,
Los Angeles, CA 90067
USA
Where is Will Smith's childhood home?
Will Smith grew up in Philadelphia. His childhood home is located at 5943 Woodcrest Avenue, Philadelphia, PA 19131.
Where does Will Smith Live?
Will Smith's daughter Willow Smith lives near Calabasas, California. His home address is: 5757 Hoback Glen Rd
Hidden Hills, CA 91302.
Where does Willow Smith Live?
Will Smith's daughter Willow Smith lives at 20729 Eaglepass Dr, Malibu, CA 90265.