Jeffrey Pierce has built a dedicated fan base over the years thanks to his compelling and diverse performances in both television and film. In addition to his work on the big and small screens, Pierce is also a talented voice actor, having lent his voice to a number of popular video games.
Fans love Pierce's work because of his versatility as an actor. He is able to portray a wide range of characters with depth and authenticity, making him a favorite among viewers and gamers alike.
To help make it easy for Jeffrey Pierce's fans to contact him, the following addresses, emails, and phone numbers have been compiled to give his fans the best and most up-to-date resources for contacting him directly or through his representatives.
How to Contact Jeffrey Pierce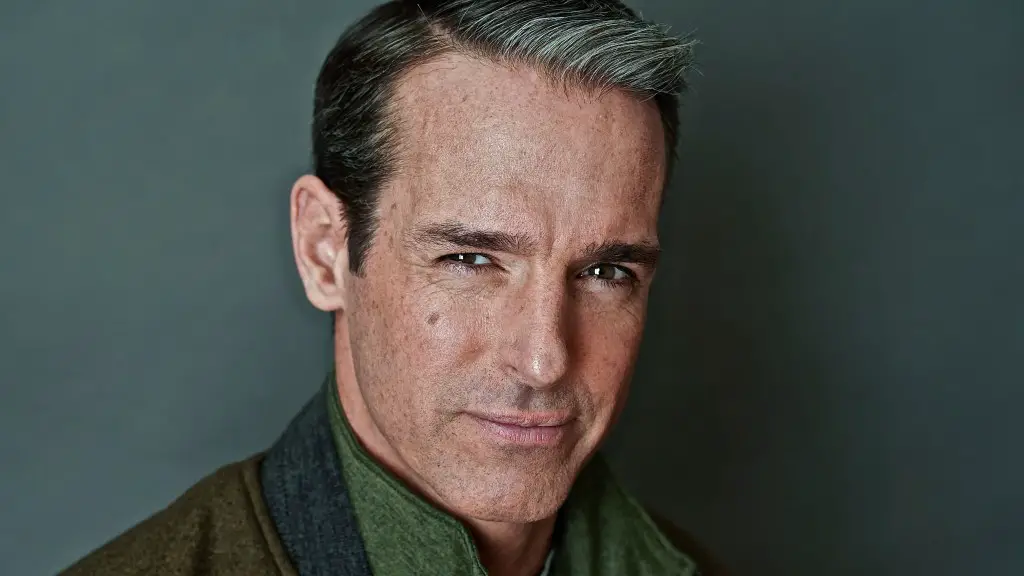 Every day, thousands of people contact the celebrities, athletes, and public figures they admire most. Some want to request donations for charity, some seek new business opportunities, but most just want to send fan mail.

That's because fan mail is a great way to express your support and admiration. Since Jeffrey Pierce is such a huge star, there's no doubt that the Bosch actor gets his fair share of messages and well wishes.
Jeffrey Pierce does have an established record of responding to fan mail. You can reach out to him by using this simple fan mail template to get started. If you're having trouble expressing yourself, you can also generate a letter with AI! Then just try reaching out via the addresses below. Good luck!
More Ways to Contact Jeffrey Pierce
If you still need more email addresses, phone numbers, and mailing addresses in order to reach The Last of Us actor then look no further. Pierce has more than one agency looking out for his interests. Try reaching him at the following representatives.
Legal Representative
Felker Toczek Suddleson Abramson McGinnis Ryan
1801 Century Park East
Suite 2000
Los Angeles, CA 90067
USA
310-441-8000 phone

Representative:
Patti C. Felker
patti@ftsllp.com
DM Jeffrey Pierce on Social Media
A lot of fans are more comfortable DMing than they are with sending a letter in the mail or making a phone call. It's a strategy that can work as there are a number of celebrities that have been known to respond to DMs. Try reaching Pierce on his official social media accounts or the website for his book The Reckoning which is available on Amazon.
About Jeffrey Pierce
Jeffrey Pierce is an actor best known for his work in television and film. He was born in Denver, Colorado and raised in Arlington, Virginia. As a young actor, Pierce toured the United States for two years with the first professional cast of the American Shakespeare Company. After his touring days, he spent two years working out of New York, primarily at Shakespeare & Company in Lenox, Massachusetts.
Pierce eventually made his way to Los Angeles, where he continues to work in the entertainment industry. He is married to his wife Kirstin, and together they have a daughter named Betty Jane Vaida. The family also shares their home with two pitbulls, Bubs and Lucy. In his spare time, Pierce enjoys spending time with his family and participating in various charitable endeavors.
FAQs
Who is Jeffrey Pierce's manager?
Jeffrey Pierce's agent is Buchwald's Julia Buchwald. You can contact Jeffrey Pierce via Julia at
julia@buchwald.com.
What is Jeffrey Pierce's fan mail address?
You can write to Jeffrey Pierce via Buchwald at:
5900 Wilshire Blvd.
31st Floor
Los Angeles, California 90036
United States
Get Updated Celebrity Contact Info First!
Sign up for the Tales From The Collection newsletter and be the first to know when new contact info is added for celebrities like Nick Offerman, Genesis Rodriguez, and Pedro Pascal!