Genesis Rodriguez is a talented actress with a natural ability to bring characters to life on screen. She has a strong work ethic and is known for her dedication to her craft, which has helped her to stand out among her peers.
In addition to her acting skills, Rodriguez is also known for her beauty and charisma. She has a warm and friendly personality and is known for her down-to-earth nature, which has endeared her to her fans.
Rodriguez is also active on social media and frequently interacts with her fans, which has helped to build a strong sense of community around her. She is known for her kindness and generosity, and her fans appreciate her authenticity and genuine connection with them.
It's therefore no surprise that businesses, charities, and fans alike all want to contact her. To help make that possible, the following addresses, emails, and phone numbers have been compiled to give Genesis Rodriguez fans the best and most up-to-date resources for contacting her directly or through her representatives.
How to Contact Genesis Rodriguez
Every day, thousands of people contact the celebrities, athletes, and public figures they admire most. Some want to request donations for charity, some seek new business opportunities, but most want to send fan mail.

That's because fan mail is a great way to express your support and admiration. Since Genesis Rodriguez is only gaining popularity, there's no doubt that the popular actress gets her fair share of messages and well wishes.
Genesis Rodriguez does have an established history of responding to fan mail. You can write to her by using this simple fan mail template. If you're having trouble expressing yourself, you can also generate a letter with AI! Then try reaching out via the addresses below. Good luck!
More Ways to Contact Genesis Rodriguez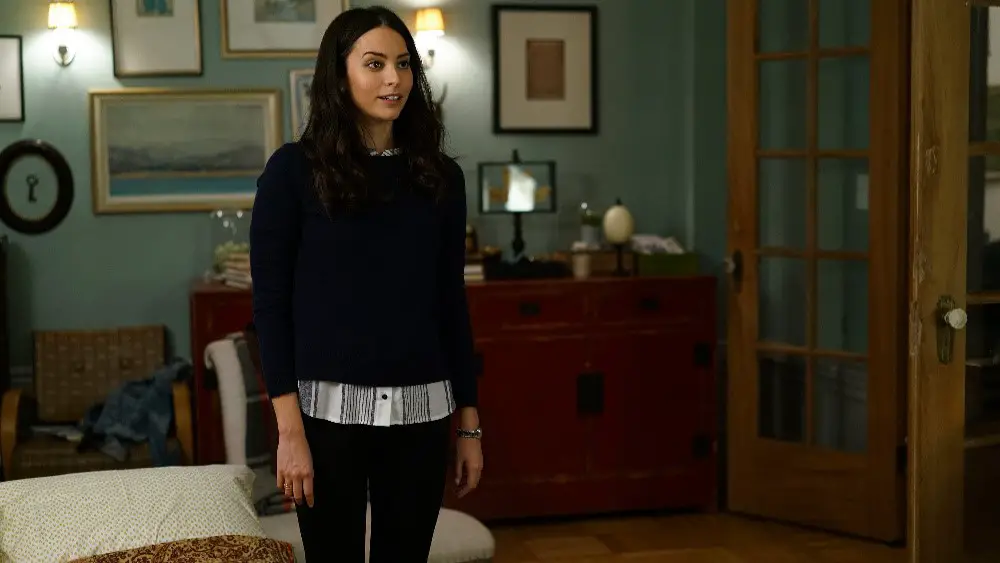 If you still need more email addresses, phone numbers, and mailing addresses in order to reach the Umbrella Academy actress, then look no further. You can reach out to Rodriguez via her representatives.
Legal Representative
Jackoway Austen Tyerman Wertheimer Mandelbaum Morris Bernstein Trattner & Klein
1925 Century Park East
22nd Floor
Los Angeles, CA 90067
USA
+1 310 553 0305 phone
310-553-5036 fax

Representatives:
Andrew S. Howard
Karl R. Austen
kausten@jtwamm.com
DM Genesis Rodriguez on Social Media
A lot of fans are more comfortable DMing than they are with sending a letter in the mail or making a phone call. It's a strategy that can work as there are a number of celebrities that have been known to respond to DMs. Try reaching Rodriguez on her official social media accounts.
About Genesis Rodriguez
Genesis Rodriguez is a talented actress known for her work in both Spanish-language television series and English-language films. Born and raised in Miami, Florida, Rodriguez comes from a family of artists – her father is the famous Venezuelan singer and actor José Luis 'El Puma' Rodríguez, and her mother is a Cuban model. From a young age, Rodriguez knew that she wanted to pursue acting and dedicated herself to training at the Lee Strasberg Theatre and Film Institute and other acting schools.
Her hard work paid off, and Rodriguez soon began landing roles in popular Spanish language series such as Prisionera, Dame Chocolate, and Doña Bárbara. She also made a guest appearance on the hit show "Entourage." In addition to her work in television, Rodriguez has also appeared in films such as Man on a Ledge and What to Expect When You're Expecting. Throughout her career, Rodriguez has proven herself to be a versatile and talented actress with a bright future ahead of her.
FAQs
Who is Genesis Rodriguez's manager?
Genesis Rodriguez's manager is Melissa Raubvogel of Imprint Publishing. You can email Melissa at
mraubvogel@imprintpr.com.
What is Genesis Rodriguez's fan mail address?
You can write to Genesis Rodriguez via Imprint Publishing at:
600 5th Avenue
2nd Floor
New York, NY 10020
Get Updated Celebrity Contact Info First!
Sign up for the Tales From The Collection newsletter and be the first to know when new contact info is added for celebrities like Arnold Schwarzenegger, Madelyn Cline, and David Harbour!