Jesse Watters is popular among Fox News viewers for several reasons. First, his humorous and irreverent approach to politics and current events has made him a standout figure on the network. He is known for his man-on-the-street interviews, which provide a unique perspective on the news and allows him to connect with everyday people. Additionally, his quick wit and ability to articulate conservative viewpoints in a clear and concise manner have made him a go-to commentator for many viewers.
Furthermore, Watters has a dynamic and engaging personality, which makes him a popular figure on television. He is relatable,approachable, and has a strong following among Fox News viewers who appreciate his unique perspective on the news.
To help make it easy for Jesse Watters's fans to contact him, the following addresses, emails, and phone numbers have been compiled to give his fans the best and most up-to-date resources for contacting him directly or through his representatives.
How to Contact Jesse Watters
Every day, thousands of people contact the celebrities, athletes, and public figures they admire most. Some want to request donations for charity, some seek new business opportunities, but most just want to send fan mail.

That's because fan mail is a great way to express your support and admiration. Since Jesse Watters is such a huge star, there's no doubt that the Fox News anchor gets his fair share of messages and well wishes.
Jesse Watters doesn't have a known history of responding to fan mail. Don't let that discourage you though. You can reach out to him by using this simple fan mail template to get started. If you're having trouble expressing yourself, you can also generate a letter with AI! Then just try reaching out via the addresses below. Good luck!
More Ways to Contact Jesse Watters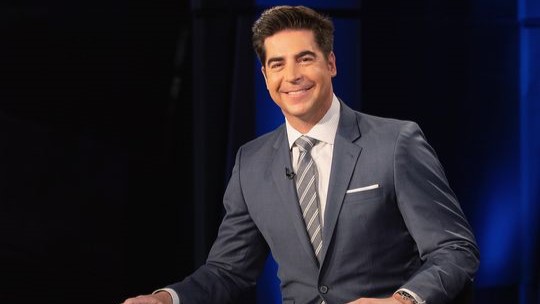 If you still need more email addresses, phone numbers, and mailing addresses in order to reach the Jesse Watters Primetime anchor then look no further. Watters has more than one agency looking out for his interests. Try reaching him at the following representatives.
Publisher
Harper Collins Publishers
195 Broadway
New York, NY 10007
USA
DM Jesse Watters on Social Media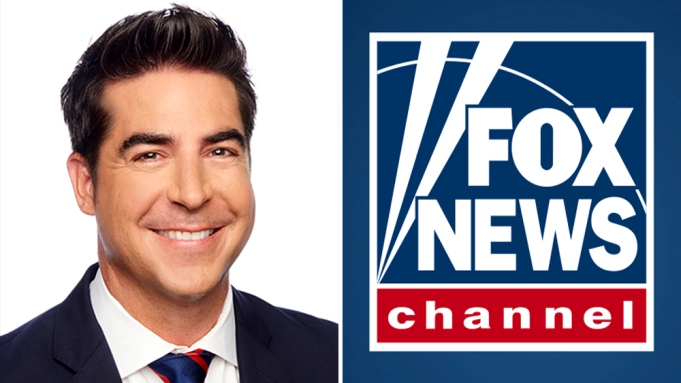 A lot of fans are more comfortable DMing than they are with sending a letter in the mail or making a phone call. It's a strategy that can work as there are a number of celebrities that have been known to respond to DMs. Try reaching Watters on his official social media accounts.
About Jesse Watters
Jesse Bailey Watters is a political commentator and television host on Fox News. Born on July 9, 1978, he was raised in a suburban area in Philadelphia and attended Trinity College in Hartford, Connecticut where he received a Bachelor's degree in History.
Watters started his career at Fox News as a producer for the popular political talk show "The O'Reilly Factor". He quickly rose to prominence due to his man-on-the-street interviews which were featured in the segment "Watters' World". His humorous and irreverent approach to politics and current events made him a fan favorite and a standout figure on Fox News.
In 2015, "Watters' World" became its own show, airing on weekends. The show features Watters traveling to different locations to get a pulse on current events, talk to everyday people, and provide humorous commentary on the news. His unique approach to news reporting has made the show one of the most popular segments on Fox News.
In 2017, Watters was elevated to co-host of the roundtable series "The Five", which covers political and social topics from a conservative perspective. He is known for his quick wit and ability to articulate conservative viewpoints in a clear and concise manner.
Watters' success on Fox News has led to a number of opportunities for him, including the publication of his first book, "How I Saved the World". The book, which was released in 2021, shares his personal story and provides insight into his views on politics and the media.
In January 2022, Watters became the host of "Jesse Watters Primetime", a show that showcases his unique perspective and analysis on the day's top stories. With his sharp wit, humorous style, and strong conservative views, Watters has become one of the most well-known political commentators on television.
Overall, Jesse Watters is a dynamic and influential figure in the world of conservative politics. His engaging personality and fearless approach to reporting the news have made him a favorite among Fox News viewers, and his success continues to grow with each passing year.
FAQs
Who is Jesse Watters's manager?
Jesse Watters is represented by Fox News. You can reach their PR department at 888-369-4762.
What is Jesse Watters's fan mail address?
You can write to Jesse Watters via Fox News at:
c/o Jesse Watters Primetime
400 North Capitol Street NW
Washington, DC 20001
USA
How to contact Jesse Watters about a story?
You can contact Jesse Watters about a story by submitting your news tip tvia the following methods:
Email: Send an email via this form.
Twitter: Tweet at Fox's main @foxnews account
Phone: 1-888-369-4762
Get Updated Celebrity Contact Info First!
Sign up for the Tales From The Collection newsletter and be the first to know when new contact info is added for celebrities like Sean Hannity, Ben Shapiro, and Tucker Carlson!