Kimberly Noel Kardashian (AKA Kim K and Kim Kardashian West) is a popular reality TV star, social media influencer, and entrepreneur known for her distinctive sense of style, outspoken personality, and close relationships with her family.
She rose to fame through the success of "Keeping Up with the Kardashians," and has since leveraged her fame and large social media following to build a successful brand and business empire through her mobile games, fashion and beauty ventures, and philanthropic work. Her advocacy for criminal justice reform and her unique combination of reality TV fame, business acumen, and social activism have made her a beloved and influential figure.
Given Kardashian's popularity, it's no surprise that businesses, charities, and fans alike all want to contact her. To help make that possible, the following addresses, emails, and phone numbers have been compiled to give Kim Kardashian fans the best and most up-to-date resources for contacting her directly or through her representatives.
How to Contact Kim Kardashian
Every day, thousands of people contact the celebrities, athletes, and public figures they admire most. Some want to request donations for charity, some seek new business opportunities, but most want to send fan mail.

That's because fan mail is a great way to express your support and admiration. Since Kim Kardashian is only gaining popularity, there's no doubt that the Keeping Up with the Kardashians actress gets her fair share of messages and well wishes.
Kim Kardashian occasionally responds to fan mail. You can write to her by using this simple fan mail template. If you're having trouble expressing yourself, you can also generate a letter with AI! Then try reaching out via the addresses below. Good luck!
Fan Mail
c/o Kris Jenner
25115 Eldorado Meadow Road
Hidden Hills, CA 91302
USA
More Ways to Contact Kim Kardashian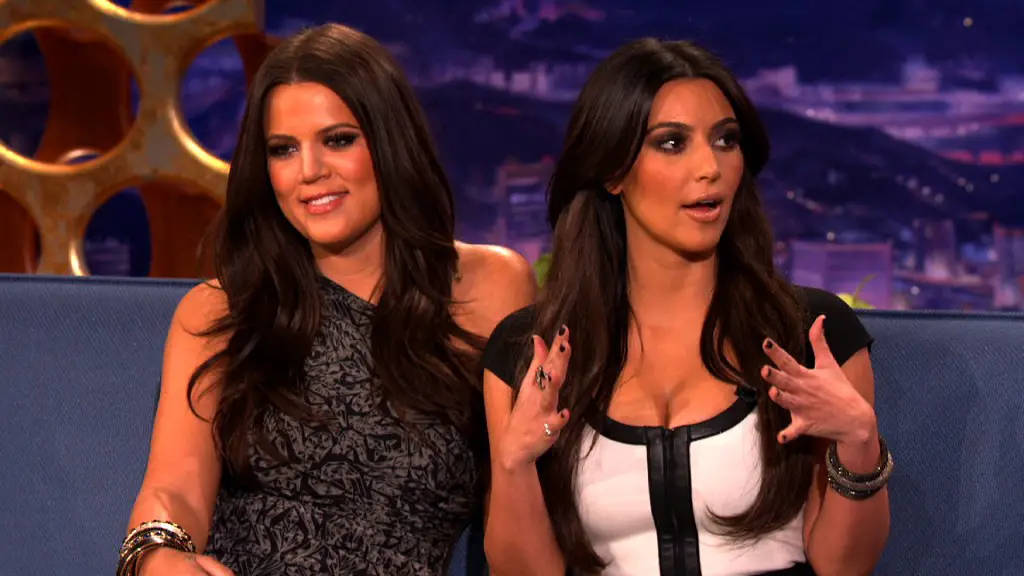 If you still need more email addresses, phone numbers, and mailing addresses in order to reach the Ocean's Eight actress, then look no further. You can reach out to Kardashian via her representatives.
Business Information
Kim Kardashian is more than just a world-renowned influencer and pop culture icon. She is also a successful entrepreneur running two businesses: SKKN by Kim and SKIMS.
DM Kim Kardashian on Social Media
A lot of fans are more comfortable DMing than they are with sending a letter in the mail or making a phone call. It's a strategy that can work as there are a number of celebrities that have been known to respond to DMs. Try reaching Kardashian on her official social media accounts.
About Kim Kardashian
Kim Kardashian West is a reality television star, social media influencer, and entrepreneur. Born on October 21, 1980, in Los Angeles, California, Kardashian first rose to prominence as a stylist and personal shopper for her closest friends and family members, including her older sister, Kourtney Kardashian.
In 2007, Kardashian and her family were cast in their own reality show, "Keeping Up with the Kardashians," which quickly became a pop culture phenomenon and one of the longest-running reality shows in history. Through the series, Kardashian became known for her distinctive sense of style, her outspoken personality, and her close relationships with her siblings, mother, and stepfather.
In addition to her reality TV career, Kardashian has leveraged her fame and her large social media following to build a lucrative brand and business empire. She has released multiple successful mobile games, including "Kim Kardashian: Hollywood," and has launched several successful fashion and beauty ventures, including her own shapewear line, Skims, and her KKW Beauty cosmetics line.
Kardashian is also known for her philanthropic work, particularly her advocacy for criminal justice reform. She has worked to bring attention to individual cases of wrongful incarceration and has worked with organizations to promote systemic change in the criminal justice system. In 2018, she successfully advocated for the release of Alice Marie Johnson, a grandmother serving a life sentence for a nonviolent drug offense, and has since continued to work with policymakers and organizations to promote criminal justice reform.
In 2014, Kardashian married rapper and producer Kanye West, and the couple has four children together. Despite her many controversies and her sometimes polarizing public persona, Kardashian remains one of the most influential and successful women in the entertainment industry, with a net worth estimated to be over $350 million.
Who is Kim Kardashian's manager?
Kim Kardashian's manager is her mom Kris Jenner of Jenner Communications. You can email Kardashian via info@krisjennercommunications.com.
What is Kim Kardashian's fan mail address?
You can write to Kim Kardashian via CAA at:
9601 Wilshire Blvd
Beverly Hills, CA 90210
USA
Get Updated Celebrity Contact Info First!
Sign up for the Tales From The Collection newsletter and be the first to know when new contact info is added for celebrities like Kylie Jenner, Kendall Jenner, and Sara Waisglass.