Hayley Kiyoko is popular for many reasons, but her authentic and relatable music and representation of the LGBTQ+ community have made her a standout artist and cultural icon. Kiyoko's music is a unique blend of pop and electro-pop, with honest and heartfelt lyrics that speak to her personal experiences as a queer woman.
Her artistry and advocacy have resonated with many young people in the LGBTQ+ community, who see her as a role model and a source of empowerment. Kiyoko's authenticity, passion, and commitment to using her platform for good have made her a beloved figure in popular culture and a powerful force for positive change.
It's therefore no surprise that businesses, charities, and fans alike all want to contact her. To help make that possible, the following addresses, emails, and phone numbers have been compiled to give Hayley Kiyoko fans the best and most up-to-date resources for contacting her directly or through her representatives.
How to Contact Hayley Kiyoko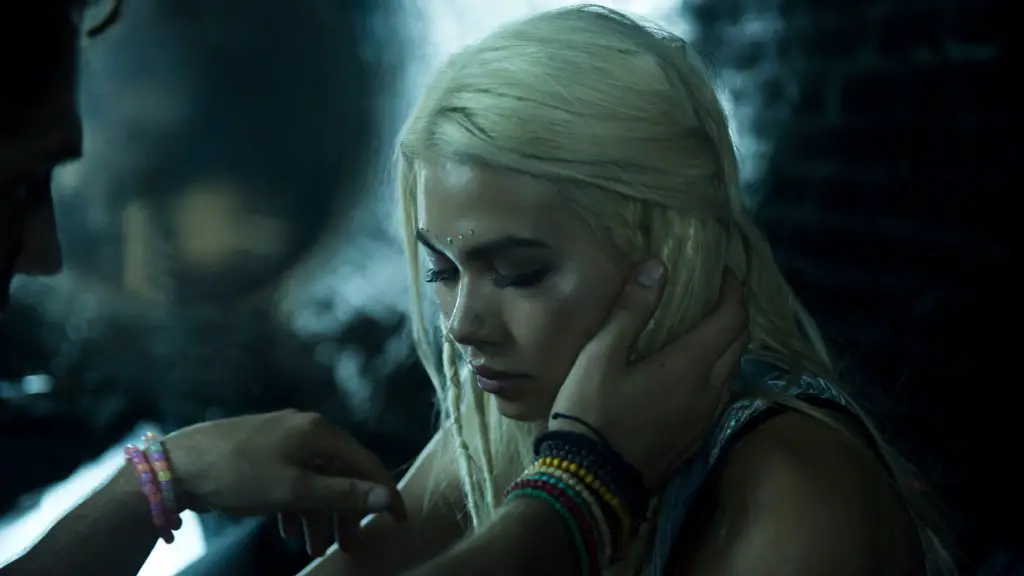 Every day, thousands of people contact the celebrities, athletes, and public figures they admire most. Some want to request donations for charity, some seek new business opportunities, but most want to send fan mail.

That's because fan mail is a great way to express your support and admiration. Since Hayley Kiyoko is only gaining popularity, there's no doubt that the popular actress gets her fair share of messages and well wishes.
Hayley Kiyoko does not have a strong history of responding to fan mail. Don't let that stop you though! You can write to her by using this simple fan mail template. If you're having trouble expressing yourself, you can also generate a letter with AI! Then try reaching out via the addresses below. Good luck!
Talent Agent
Talent Agent
AKA Talent Agency
+1 323 965 5600 phone
+1 323 965 5601 fax
4525 Wilshire Blvd
Ste 280
Los Angeles, CA 90010
USA

Representative:
Julie Fulop
julie@akatalent.com
Creative Artists Agency (CAA)
2000 Avenue of the Stars
Los Angeles, CA 90067
USA
+1 424 288 2000 phone
+1 424 288 2900 fax
info@caa.com

More Ways to Contact Hayley Kiyoko
If you still need more email addresses, phone numbers, and mailing addresses in order to reach The Patience of Vultures actress, then look no further. You can reach out to Hayley Kiyoko via her representatives.
Manager
Manager
Integral Artists
145 S. Fairfax Ave.
Suite 200
Los Angeles, CA 90036
USA
424-732-9000 phone

Representative:
Nils Larsen
NLOffice@Integral-Artists.Com
Kaplan / Perrone Entertainment
9171 Wilshire Blvd.
400
Beverly Hills, CA 90210
USA
+1 310 285 0116 phone

Representative:
Quincie Li
li@kaplanperrone.com
DM Hayley Kiyoko on Social Media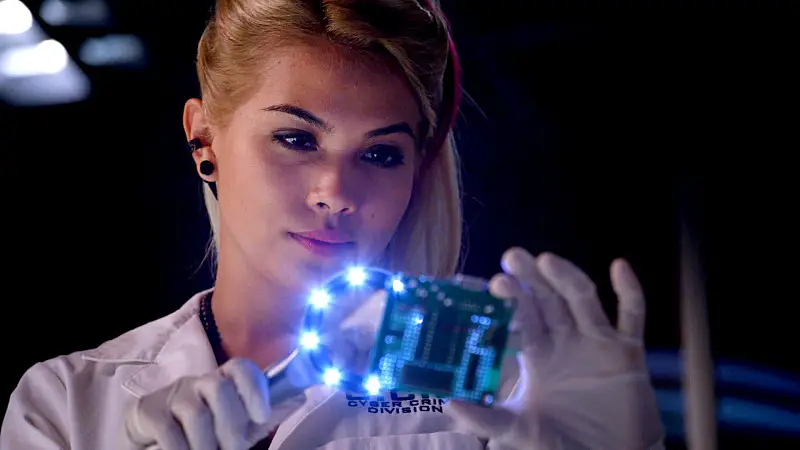 A lot of fans are more comfortable DMing than they are with sending a letter in the mail or making a phone call. It's a strategy that can work as there are a number of celebrities that have been known to respond to DMs. Try reaching Kiyoko on her official social media accounts.
About Hayley Kiyoko
Hayley Kiyoko, also known as "Lesbian Jesus," is a multi-talented artist, actress, and director. Born on April 3, 1991, in Los Angeles, California, she is of Japanese and American descent. From a young age, Kiyoko showed an interest in performing arts and began her career as a child model and actress. Her parents supported her passion for acting and encouraged her to pursue her dreams.
Kiyoko's breakthrough role came in 2009 when she starred as Velma Dinkley in the live-action film "Scooby-Doo! The Mystery Begins" and its sequel "Scooby-Doo! Curse of the Lake Monster." She also appeared in several other popular TV shows such as "Wizards of Waverly Place," "The Fosters," and "CSI: Cyber."
While Kiyoko was building her acting career, she was also pursuing her interest in music. In 2013, she released her first single, "A Belle to Remember," which gained popularity on social media. Kiyoko continued to release more music, and in 2015, she dropped her debut EP, "This Side of Paradise," which featured the hit single "Girls Like Girls." The music video for the song went viral and gained over 100 million views on YouTube, earning Kiyoko the nickname "Lesbian Jesus."
Kiyoko's music has a unique style, blending elements of pop, synth-pop, and electro-pop with honest and heartfelt lyrics about her experiences as a queer woman. Her music has resonated with many people in the LGBTQ+ community and has helped her become an advocate for queer representation in the entertainment industry.
In 2018, Kiyoko released her debut album, "Expectations," which featured hit singles such as "Curious" and "What I Need" featuring Kehlani. The album received critical acclaim and debuted at number 12 on the US Billboard 200 chart.
Apart from her music and acting career, Kiyoko has also directed several music videos, including her own, as well as for other artists such as Panic! At the Disco and All Time Low. In 2021, she released her second album, "I'm Too Sensitive For This Shit," which further showcased her versatility and growth as an artist.
Kiyoko has been recognized for her contributions to the LGBTQ+ community and has received several awards, including the 2018 Rising Star Award at the Billboard Women in Music ceremony and the 2019 GLAAD Vanguard Award. She continues to use her platform to advocate for queer representation in the entertainment industry and to empower young people to be themselves and embrace their identities.
In conclusion, Hayley Kiyoko is a talented and multifaceted artist who has made a significant impact in the entertainment industry. She has become a symbol of representation and empowerment for the LGBTQ+ community, using her music and art to promote acceptance and inclusivity. Her journey from child actor to successful musician and director is a testament to her determination, creativity, and passion for her craft.
FAQs
Who is Hayley Kiyoko's manager?
Hayley Kiyoko's manager is Julie Fulop of AKA Talent Agency. You can email Kiyoko via her manager at julie@akatalent.com.
What is Hayley Kiyoko's fan mail address?
You can write to Hayley Kiyoko via AKA Talent Agency at:
4525 Wilshire Blvd
Ste 280
Los Angeles, CA 90010
USA
What is Hayley Kiyoko's phone number?
While Hayley Kiyoko's personal phone number is not public information, you can reach her by phone through her representatives by calling her agency AKA Talent Agency at +1 323 965 5600.
Get Updated Celebrity Contact Info First!
Sign up for the Tales From The Collection newsletter and be the first to know when new contact info is added for celebrities like Arnold Schwarzenegger, Madelyn Cline, and Lily Collins!