Courteney Cox is popular due to her memorable and well-loved role as Monica Geller on Friends, which remains one of the most popular sitcoms of all time. Her natural comedic timing, relatable character portrayal, and chemistry with her co-stars made her a fan favorite.
Additionally, her successful career as an actress, producer, and director, as well as her philanthropic work and personal life, have contributed to her enduring popularity and influence in the entertainment industry.
Given Cox's popularity, it's no surprise that businesses, charities, and fans alike all want to contact her. To help make that possible, the following addresses, emails, and phone numbers have been compiled to give Courteney Cox fans the best and most up-to-date resources for contacting her directly or through her representatives.
How to Contact Courteney Cox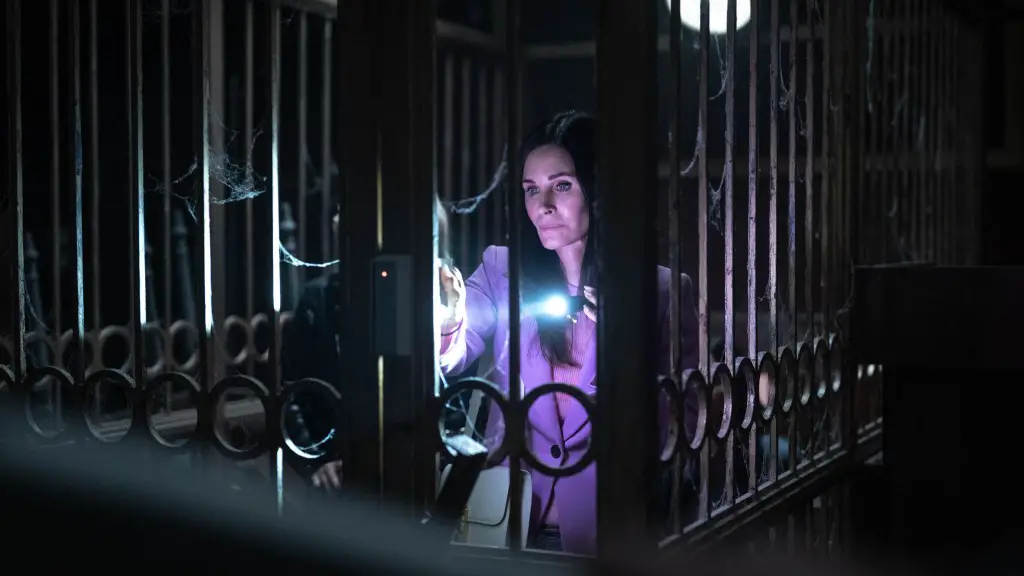 Every day, thousands of people contact the celebrities, athletes, and public figures they admire most. Some want to request donations for charity, some seek new business opportunities, but most want to send fan mail.

That's because fan mail is a great way to express your support and admiration. Since Courteney Cox is only gaining popularity, there's no doubt that the Scream actress gets her fair share of messages and well wishes.
Courteney Cox does not have some history of responding to fan mail. Don't let that discourage you though! You can write to her by using this simple fan mail template. If you're having trouble expressing yourself, you can also generate a letter with AI! Then try reaching out via the addresses below. Good luck!
More Ways to Contact Courteney Cox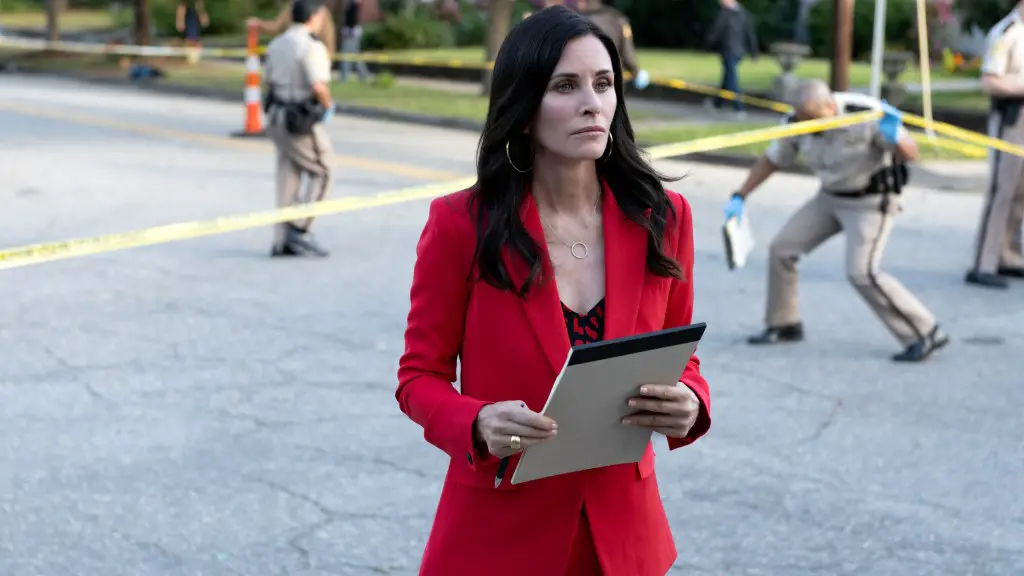 If you still need more email addresses, phone numbers, and mailing addresses in order to reach the In the Heights actress, then look no further. You can reach out to Cox via her representatives.
Publicist
Manager
Viewpoint
8820 Wilshire Blvd
Suite 220
Beverly Hills, CA 90211
USA
310-388-3333 phone

Representatives:
Bria Schreiber
Melissa Kates
Brillstein Entertainment Partners
9150 Wilshire Blvd.
Ste. 350
Beverly Hills, CA 90212
USA
+1 310 275 6135 phone

Representative:
Cynthia Pett-Dante
Business Information
Courteney Cox is a multi-talented artist, who has garnered international recognition for her acting abilities, but her business acumen is also noteworthy. She is the founder of her own production studio, Coquette Productions, which has produced several successful television shows, including the hit series Cougar Town.
Cox's dedication to creating quality content has made her a successful businesswoman, and her accomplishments in the entertainment industry are a testament to her versatility and creativity.
Coquette Productions
Coquette Productions
8105 W 3rd St
West Hollywood, CA 90048
USA
+1 323 801 1000 phone
+1 323 801 1001 fax
DM Courteney Cox on Social Media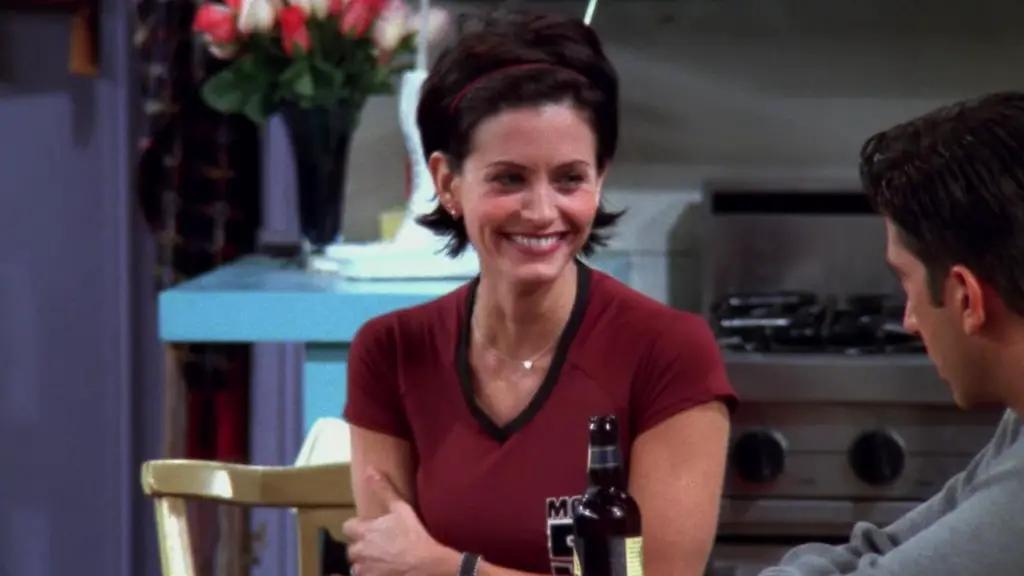 A lot of fans are more comfortable DMing than they are with sending a letter in the mail or making a phone call. It's a strategy that can work as there are a number of celebrities that have been known to respond to DMs. Try reaching Cox on her official social media accounts.
About Courteney Cox
Courteney Cox is an American actress, producer, and director, best known for her role as Monica Geller on the hit television series Friends. She was born on June 15, 1964, in Birmingham, Alabama, and raised in Mountain Brook, a suburb of Birmingham.
Cox began her acting career in the mid-1980s with small roles in TV shows like Misfits of Science and Family Ties. She gained recognition in 1994 when she landed the role of Monica Geller on Friends, which quickly became one of the most popular sitcoms of all time. Cox received multiple award nominations for her performance, including a Screen Actors Guild Award and a Golden Globe.
After Friends ended in 2004, Cox continued to act in both film and television, with notable roles in the horror series Scream and the drama Dirt. In addition to her acting career, Cox has also worked as a producer, with credits including the television series Cougar Town, in which she also starred.
In recent years, Cox has also ventured into directing, helming several episodes of Cougar Town and other TV shows. She has been praised for her work behind the camera, and in 2021 she made her feature film directorial debut with the comedy-drama film, "Just Before I Go."
Throughout her career, Cox has been recognized for her talent and contributions to the entertainment industry, receiving a star on the Hollywood Walk of Fame in 1995 and being inducted into the Television Hall of Fame in 2010.
Who is Courteney Cox's manager?
Courteney Cox's manager is Liz Pokora-Sadowsky of The Gersh Agency. You can email Cox via her manager at sadowskyl@gersh.com.
What is Courteney Cox's fan mail address?
You can write to Courteney Cox via WME at:
9601 Wilshire Blvd
Beverly Hills, CA 90210
USA
What is Courteney Cox's phone number?
While Courteney Cox's personal phone number is not public information, you can reach her by phone through her representatives by calling her agency WME at +1 310 285 9000.
Get Updated Celebrity Contact Info First!
Sign up for the Tales From The Collection newsletter and be the first to know when new contact info is added for celebrities like Bella Thorne, Sasha Calle, and Jennifer Love Hewitt.