Sean Astin is popular for his talent as an actor, producer, and director, as well as for his roles in iconic films such as "The Goonies" and "Lord of the Rings." His performances in these movies, in particular his portrayal of Samwise Gamgee in the "Lord of the Rings" trilogy, have endeared him to audiences around the world.
In addition to his on-screen work, Astin has also been involved with various charitable causes and has been a vocal supporter of social and political issues, which has helped to further increase his popularity and endear him to fans.
To help make it easy for Sean Astin's fans to contact him, the following addresses, emails, and phone numbers have been compiled to give his fans the best and most up-to-date resources for contacting him directly or through his representatives.
How to Contact Sean Astin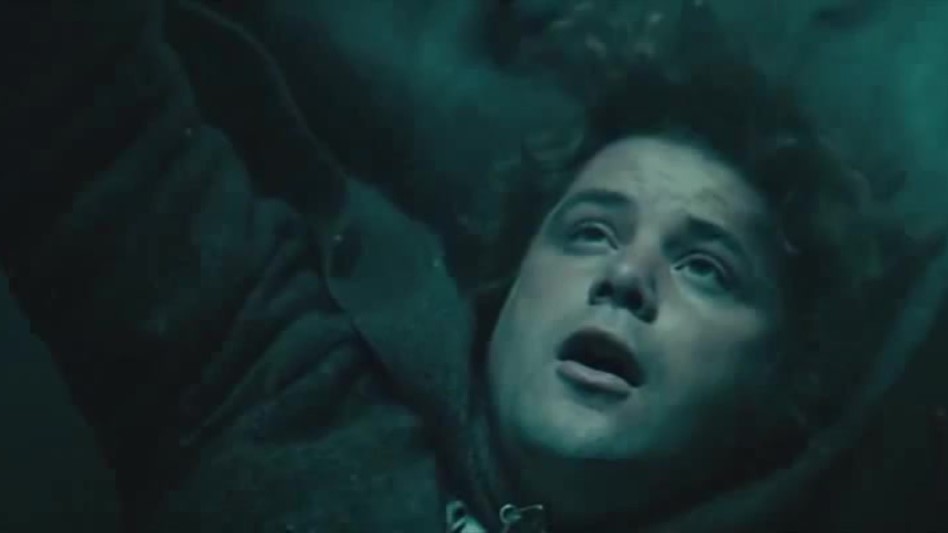 Every day, thousands of people contact the celebrities, athletes, and public figures they admire most. Some want to request donations for charity, some seek new business opportunities, but most just want to send fan mail.

That's because fan mail is a great way to express your support and admiration. Since Sean Astin is such a huge star, there's no doubt that the Lord of the Rings actor gets his fair share of messages and well wishes.
Sean Astin does have some history of responding to fan mail. You can reach out to him by using this simple fan mail template to get started. If you're having trouble expressing yourself, you can also generate a letter with AI! Then just try reaching out via the addresses below. Good luck!
Talent Agent
Talent Agent (Voice)
Stewart Talent
1430 Broadway
Suite 1513
New York, NY 10018
USA
212-315-5505 phone

Representative:
Jay Schachter
Jay.Schachter@StewartTalent.com
William Morris Endeavor (WME) Entertainment
9601 Wilshire Blvd
Beverly Hills, CA 90210
USA
+1 310 285 9000 phone

Representatives:
Sinan Amal
Tim Curtis
+1 310 859 4112 phone
+1 310 248 5612 fax
tc@wmeentertainment.com
More Ways to Contact Sean Astin
If you still need more email addresses, phone numbers, and mailing addresses in order to reach the Stranger Things actor then look no further. Astin has more than one agency looking out for his interests. Try reaching him at the following representatives.
Manager
Publicist
Legal Representative
Luber Roklin Entertainment
710 Seward St.
Los Angeles, CA 90038
USA
+1 310 289 1088 phone
+1 310 289 1288 fax

Representative:
Matt Luber
+1 310 855 2202 phone
The Creative Group PR
Teri Weigel 324 S Beverly Dr
Suite 216
Beverly Hills, CA 90212
USA
teri@thecreativegrouppr.com

Representative:
Teri Weigel
Brecheen Feldman Breimer Silver Thompson
1925 Century Park East
Suite 2300
Los Angeles, CA 90067
United States

Representatives:
David B. Feldman
310-859-6868 phone
DM Sean Astin on Social Media
A lot of fans are more comfortable DMing than they are with sending a letter in the mail or making a phone call. It's a strategy that can work as there are a number of celebrities that have been known to respond to DMs. Try reaching Astin on his official social media accounts.
About Sean Astin
Sean Astin is an American actor, producer, director, and voice actor, best known for his performances in some of the most beloved films of the 20th century. Born on February 25, 1971, in Santa Monica, California, he is the son of veteran actors Patty Duke and John Astin.
Astin's acting career began when he was just nine years old, with his first appearance in the television movie "Please Don't Hit Me, Mom." In the same year, he appeared in the film "The Goonies," which became a cult classic and showcased Astin's early talent. He went on to attend Crossroads High School for the Arts and Sciences in Santa Monica, where he developed his skills in drama, music, and photography.
In 1987, Astin appeared in "Like Father Like Son" alongside Kirk Cameron, a comedy film that became a commercial success. He then went on to appear in several other films, including "The War of the Roses," "Memphis Belle," and "Encino Man." Astin also starred in the 1993 film "Rudy," which tells the true story of Rudy Ruettiger, an undersized and under-talented college football player who becomes a hero by sheer determination and grit. Astin's performance in "Rudy" received critical acclaim and helped to establish him as a serious actor.
However, it was Astin's role as Samwise Gamgee in the "Lord of the Rings" trilogy that made him a household name. The trilogy, directed by Peter Jackson and based on the novels by J.R.R. Tolkien, was a massive success, earning numerous awards and accolades, and cementing Astin's place as a beloved actor.
In addition to his work in film, Astin has also had a successful career on television. He has appeared in several popular shows, including "24," "NCIS," and "Stranger Things," and he also had a recurring role on the hit series "The Strain." In 2013, he played the lead role in the TNT drama series "The Returned," which tells the story of a small town whose deceased residents suddenly return to life.
Astin has also worked behind the camera as a producer and director. He produced the short film "Kangaroo Court," which was nominated for an Academy Award in 1995, and he co-directed the documentary film "Survivors Guide to Prison" in 2018. Astin has also lent his voice to a variety of animated films and television shows, including "Teenage Mutant Ninja Turtles" and "Justice League."
Off-screen, Astin has been an advocate for social and political causes. He is a vocal supporter of the Democratic Party and has campaigned for various Democratic candidates, including John Kerry and Barack Obama. He has also been involved with various charitable organizations, including the Pediatric AIDS Foundation and the National Center for Missing and Exploited Children.
Overall, Sean Astin has had a long and successful career in the entertainment industry, and he continues to be a beloved figure among fans of film and television. His performances in iconic films such as "The Goonies" and "Lord of the Rings" have solidified his place in Hollywood history, and his work both in front of and behind the camera continues to captivate audiences around the world.
FAQs
What is Sean Astin's fan mail address?
You can write to Sean Astin via Stewart Talent at:
1430 Broadway
Suite 1513
New York, NY 10018
USA
What is Sean Astin's phone number?
While Sean Astin's personal phone number is not public information, you can reach him by phone through his representatives by calling WME at +1 310 285 9000 .
Get Updated Celebrity Contact Info First!
Sign up for the Tales From The Collection newsletter and be the first to know when new contact info is added for celebrities like Millie Bobby Brown, Maya Hawke, and Sadie Sink!