When it comes to autographs, light is the enemy. Exposure to light can cause ink to fade over time. This is a big problem for autographs that are framed up and put on display. Luckily there are a few measures that you can take to help prevent this. By testing how light affects ink and what protective measure actually work, we have determined the best way to safely display your prized autographs without worrying about fading.
If you've ever seen a faded photograph or painting hanging on a wall, it's because it faded from exposure to light. The other main cause of ink fading is exposure to UV light in particular. It can break down the ink molecules and cause them to change color.

In general, ink is designed to be resistant to fading, but it's not completely sunlight-proof, so you may still see some fading if you leave your ink-covered paper in direct sunlight for too long. If you want to prevent your ink from fading, it's best to store it in a dark, cool place where it won't be exposed to light or UV radiation.

If that's not practicable, then continue reading to find out what kind of fading to expect on your autographs, with and without protection.
TESTING THE EFFECTS OF SUN EXPOSURE AND UV FILTERING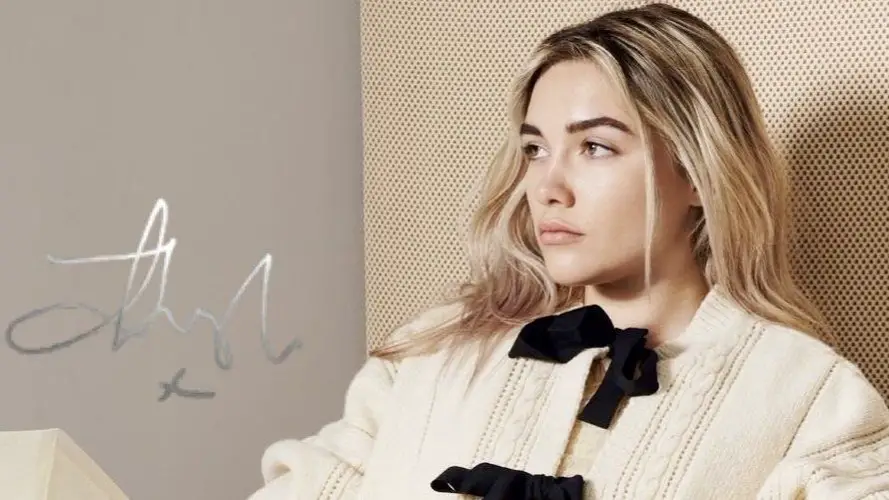 Autograph collector Patrick Rubiano ran an experiment for a couple of days testing the effects of sun exposure to different types of ink. He tested how autographs potentially framed behind normal glass and acrylic with UV filtering might fare compared to autographs exposed to direct sunlight and those stored in dark conditions.
Objectives
1) Determine what effects (if any) acrylic with UV filtering has on some common types of ink used for autographs as compared to standard glass or no glass at all.
2) Determine if different types of ink react differently when exposed to sunlight.
Materials
The types of pens used in this test were:
1) Black Sharpie
2) Blue Sharpie
3) Silver Sharpie
4) Bic Marking Platinum Silver
5) DecoColor Liquid Silver
6) Prismacolor Metallic Silver
The types of glass/acrylic used in this test were:
1) Standard glass that came with a Studio Decor frame from Michaels
2) ACRYLITE Gallery UV Filtering (OP3) acrylic sheet
For a deep dive into what pens work best for autographs, check out our breakdown here.
About Acrylite
ACRYLITE® Gallery UV filtering (OP3) acrylic sheet offers museum-quality protection with the beautiful clarity of the finest picture frame glazing. At half weight and because it's not glass, ACRYlite is a safer alternative to protect your artwork from fading or brittle documents!

It also blocks out harmful natural light which protects paper-based items such as prints/documents against becoming yellowed over time due to their sensitive nature when exposed directly to the sun's rays without any kind of artificial lighting source nearby
Methodology
Lines from each pen were drawn across a blank sheet of photo paper. The paper would eventually be divided into four sections, three of which are exposed to sunlight either under UV acrylic, standard glass, or no glass at all. The last section would be a control, meaning that it was not exposed to any sunlight.
From left to right, the test sheet's quadrants were tested under:
1) UV acrylic
2) glass
3) direct sunlight
4) no sunlight
The three quadrants subjected to sunlight were exposed to two full days of sun.
Results
No silver colors seem to be affected by sunlight after the two-day test period.
Blue Sharpie is extremely sensitive to sunlight. Under direct sunlight and normal glass, it severely faded after the test period.
Black Sharpie was more resistant to the effects of sunlight after two days. While the difference between the direct exposure and the control was noticeable for this ink, in my opinion, the effects were minimal. With prolonged exposure, the fading will likely be more prominent but further testing would be required to make that assumption conclusive.
Standard glass did not seem to provide any protection for the different types of ink. The ink under the glass looks very similar to the ink exposed to direct sunlight.
UV acrylic definitely provided at least some level of protection for the ink underneath, with no noticeable differences between those lines and the control with the exception of the Blue Sharpie. Blue still managed to fade somewhat and the difference is easily seen when compared to the control.
Conclusions
Blue Sharpie, although a favorite among collectors, is very sensitive to sunlight. While it is likely best to keep any autographed item out of direct sunlight (even the item itself can fade) extra care must be taken when attempting to display autographs in blue.
The type of UV acrylic tested does work, although perhaps not as well as one would hope. Although the blue Sharpie was the only color that visibly changed under the UV filtering, it is likely safe to assume that at least some damaging light is still making its way through and other colors (including black) would be affected as well, just not as noticeably after two days.
Still, some protection is better than nothing (or standard glass), so if it is affordable enough for the particular collector, it is worth the investment to either switch out the stock glass of a frame or request UV filtering when getting a custom frame if displaying the autograph is desired.
Notes
If anyone wants to see a similar test performed on Tru Vue Museum Glass, I'm now accepting donations that will go towards its purchase
Get Updated Celebrity Contact Info First!
Sign up for the Tales From The Collection newsletter and be the first to know when new contact info is added for celebrities like Johnny Depp, MrBeast, and Taylor Swift!