Alia Marie Shelesh AKA Lia and sniper wolf (stylized as SSSniperWolf) appeals to many viewers because she is relatable and down-to-earth. She regularly interacts with her fans, and her videos offer an inside look at her life outside of YouTube. Her positive attitude is also contagious, and many viewers find themselves wanting to get in touch with the popular YouTuber.

To help make getting in touch with her possible, the following addresses, emails, and phone numbers have been compiled to give SSSniperWolf's fans the best and most up-to-date resources for contacting her directly or through her representatives.
How to Contact SSSniperWolf
With 33 million followers, it's clear that Sniper Wolf has touched a lot of lives. Her fans show her a lot of love and you can tell it's reciprocated in her fan mail unboxing videos.

If you would like to send fan mail to one of the most beloved influencers on social media, whether it's to simply send a message of thanks or perhaps request an autograph through the mail, then the process is pretty simple.
Fan Mail Address
Although, SSSniperWolf isn't one of the top celebrities known for responding to fan mail she clearly opens a lot of the gifts and letters that are sent to her by fans. Like her fellow YouTubers Pokimane and LazarBeam, open fan mail is a regular part of her content, so she has a clear incentive to read your fan mail! Therefore, if you would like to reach out to her, you can use this simple fan mail template to get started or generate one with AI! Then just try reaching out via the addresses below.
Fan Mail Address
SSSniperWolf
PO Box 5264
Peoria, AZ 85385
Email Addresses
If email is more your thing then you're in luck! SSSniperWolf has a number of email addresses set up for her fans to contact her. The following is a list of her current email addresses along with their intended use.
Talent Agency [Address, Phone Number, & Contact Info]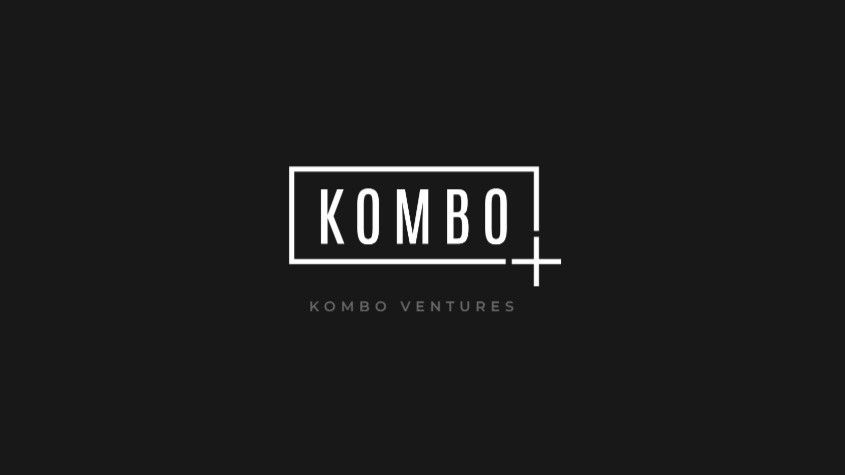 Sniper Wolf is represented by Kombo Ventures, an investment company that also owns a talent management division. According to the company, they "enable artists and creators to become entrepreneurs and build long-term growth for their careers".
Send SSSniperWolf a DM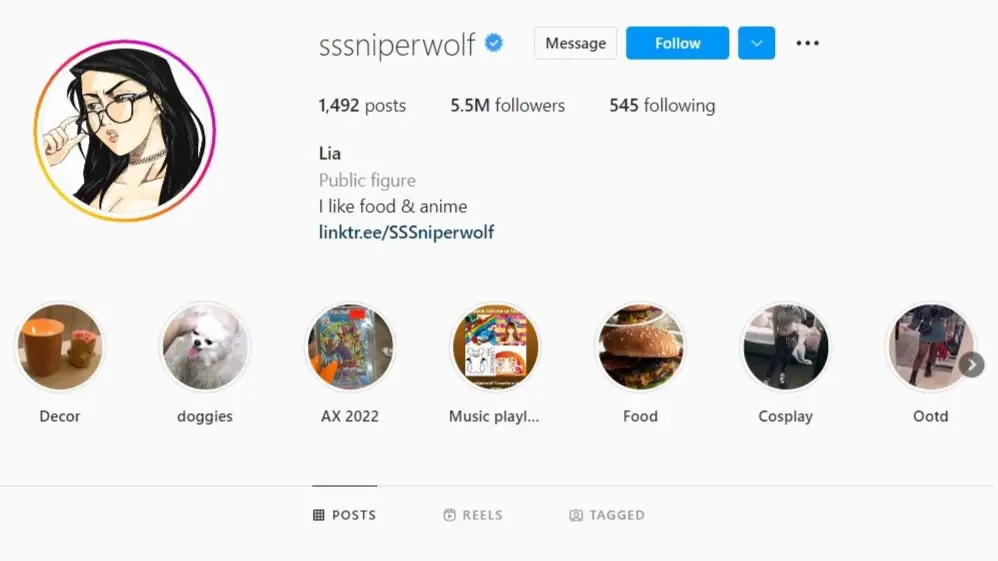 Some celebrities do in fact respond to DMs from fans. Since Lia is so well known for her online presence, it's natural that many fans would want to contact her by sending a message. Give it a shot by DM'ing SSSniperWolf through one of her social media accounts. The following are her official social media accounts.
About SSSniperWolf
SSSniperWolf is a YouTube sensation with over 33 million subscribers. She got her start posting videos of herself playing video games, but she has since expanded her content to include vlogs, challenges, and more.

Her real name is Alia Shelesh, and she was born in England in 1992. In addition to being a YouTube star, SSSniperWolf is also a successful model and entrepreneur. with her own line of merchandise

There's no doubt that SSSniperWolf is one of the most popular YouTubers around, and she shows no signs of slowing down anytime soon.
FAQs
What is SSSniperWolf's fan mail address?
You can send fan mail, including letters and packages, to SSSniperWolf at her PO Box.
SSSniperWolf
PO Box 5264
Peoria, AZ 85385
Who is SSSniperWolf's manager?
SSSniperWolf is managed by Kombo Ventures, an LA-based investment, and talent management company.
Get Updated Celebrity Contact Info First!
Sign up for the Tales From The Collection newsletter and be the first to know when new contact info is added for celebrities like America Ferrera, Garth Brooks, and Mia Goth!