People often want to ask MrBeast for money and help because he is a well-known internet personality and philanthropist who has gained a large following through his YouTube channel. He is known for giving away large sums of money to individuals and causes, and many people may see him as a potential source of financial assistance or support.

Additionally, MrBeast is known for his charitable acts, and people may want to ask him for help in promoting a cause or organization that they are passionate about.

While there are many ways to contact Jimmy Donaldson AKA MrBeast, the following methods are the few that are specifically designated for those seeking help or financial support.
MrBeast Contact Information Quick Reference
Jimmy Donaldson
AKA
MrBeast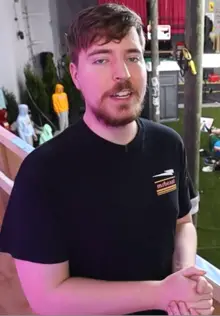 YouTuber
MrBeast, whose real name is Jimmy Donaldson, is a popular YouTuber known for his philanthropic stunts and challenges.
He has gained a massive following for his entertaining content and generous donations to various charities.
Born: May 7, 1998
Birthplace: Greenville, North Carolina
Founder of: Feastables, Beast Philanthropy, and MrBeast Burger
Address:
c/o Jimmy Donaldson
1822-6 S. Glenburnie Rd.
#275

New Bern
NC
,
28562
Phone:
+1 310-907-5304
Email:
mrbeast@nightmedia.co
POC:
Reed Duchscher
How MrBeast Has Sought to Help Fans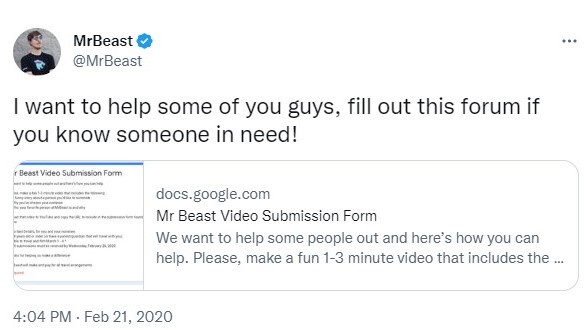 In the past, MrBeast has reached out directly to fans on Twitter in search of those in need of help and financial support. In 2020, he put out a call for video submissions to nominate persons in need of his assistance.
Those interested were asked to fill out a form to submit a nomination for MrBeast to provide them with money or help. Applicants had to first create a 1-3 minute video that included a funny story about the person being nominated, why the nominee was chosen, and who their favorite person at MrBeast was and why. Once the video was created, it had to be uploaded to YouTube with the URL included in the submission form.
Beast Philanthropy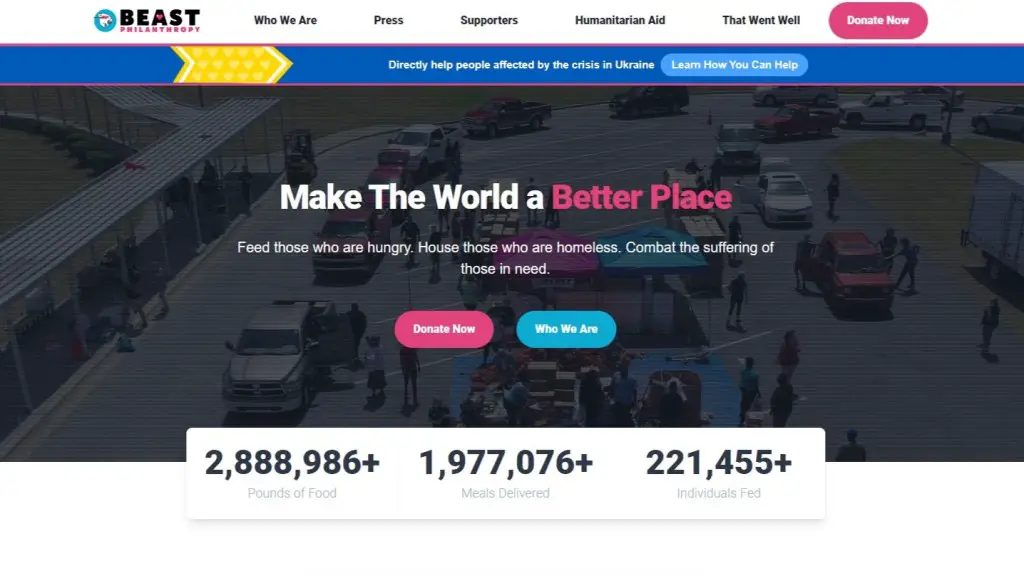 Beast Philanthropy is a non-profit organization founded by the YouTube personality MrBeast (Jimmy Donaldson) in 2017. The organization was created with the goal of using the power of social media platforms to raise funds to alleviate issues such as hunger, homelessness, and unemployment.
The idea for Beast Philanthropy came to MrBeast when he received his first YouTube sponsorship deal of $10,000 and decided to give away all of the money. He quickly realized that handing someone an envelope of cash was not enough and wanted to find a way to make a bigger impact.
Through Beast Philanthropy, MrBeast and his team work to provide life-changing grants, assistance, and both monetary and non-monetary gifts to individuals and families in need. The organization operates as a 501(c)3 non-profit, which means donations are tax-deductible for donors.
MrBeast has a large following on YouTube, and through his videos and social media platforms, he raises awareness and funds for various causes and organizations. With his support and the support of his followers, Beast Philanthropy aims to make a positive impact on the world by helping those in need.
If you or an organization is in need, you can reach out to Beast Philanthropy via the following contact information.
How to Ask for Money from a Wealthy Donor Like MrBeast?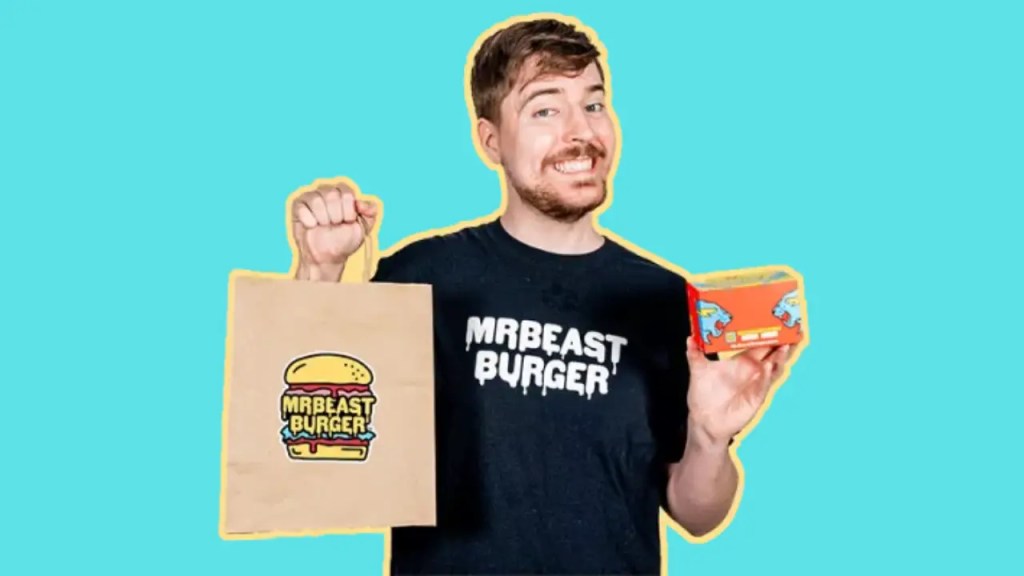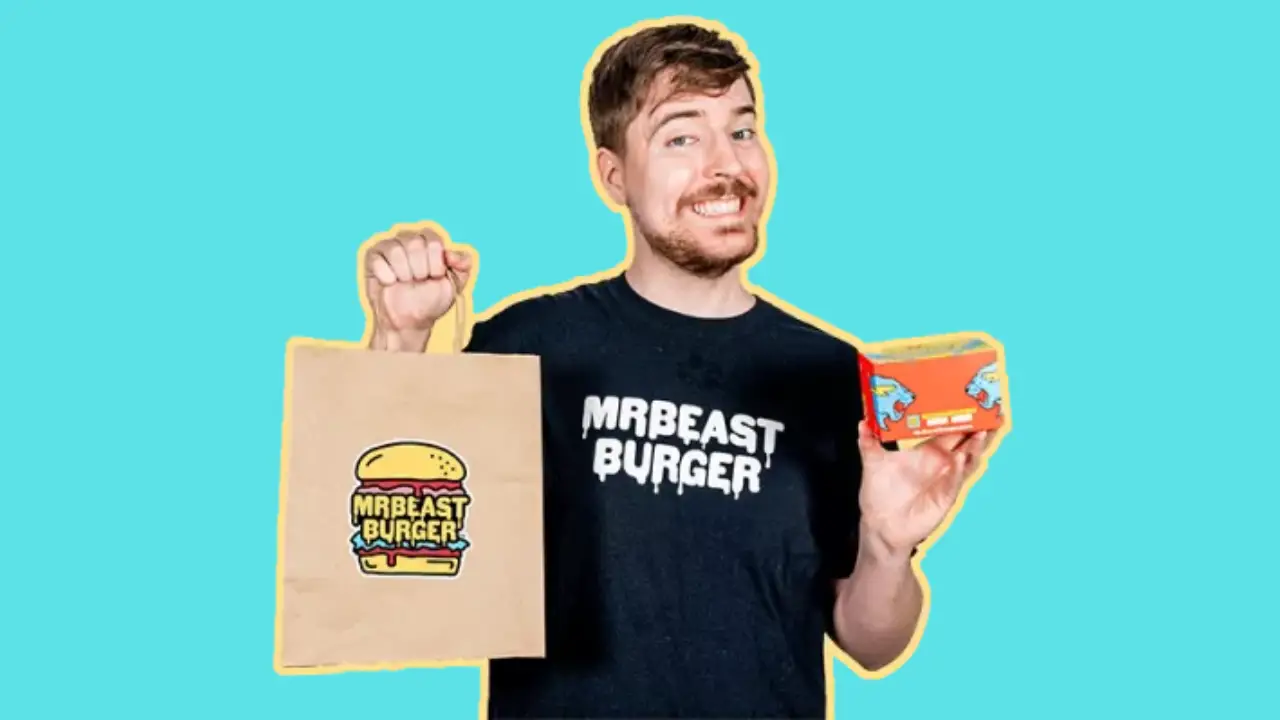 Many readers will want to reach out to MrBeast and request a donation or financial aid. Asking for money can be difficult, no matter who you are asking. It can be even more difficult when the person you are asking is wealthy.

You want to make sure that you are respectful of their time and their money. You also want to be sure that you are asking for a reasonable amount. Above all—be realistic. Jimmy isn't going to help you pay your bills, but he might help by granting a scholarship or donating to a worthy cause.

Here are some tips on how to ask for money from a wealthy donor like MrBeast.
Know Your Audience
When you are asking for money from a wealthy donor, it is important to remember that they are busy people. They likely have many requests for their time and their money. That is why it is important to be respectful of their time. Do your research ahead of time so that you know exactly what you are asking for and why you are asking for it. Be clear and concise in your request. Tell them exactly how much money you need and what it will be used for. Finally, be grateful for whatever amount they are able to give.
It is also important to remember that wealthy donors are often asked for large sums of money. When you are making your request, be sure to ask for a reasonable amount. Think about how much money you realistically need and ask for that amount. It is okay to ask for less than you need, as the donor may be able to give more if they are able to. However, do not ask for more than you need as this may turn the donor off from giving anything at all.
Finally, when you are asking for money from a wealthy donor, it is important to be grateful for whatever amount they are able to give. Thank them profusely regardless of whether they give the full amount that you asked for or not. After all, they are under no obligation to give you anything at all. So, even a small donation should be met with gratitude and thanks.
Conclusion
Asking for money from powerful men like Bill Gates, Elon Musk, and Jeff Bezos can be difficult, no matter who you are asking and no matter how much money you need. But by following these tips, hopefully, you will be able to successfully ask MrBeast—or any other wealthy donor—for the money that you need. Remember to do your research ahead of time, respect their time, ask for a reasonable amount, and always express your gratitude—no matter how big or small the donation may be.