Brianne Howey has gained a fanbase due to her performances in various TV shows and movies. Her fans appreciate her ability to bring depth and authenticity to her characters, making them relatable and easy to connect with. In particular, her portrayal of Georgia Miller in the Netflix series Ginny & Georgia was widely praised by audiences and critics alike.

Her performance was described as "captivating" and "brilliant," and she was credited with bringing a strong, independent and relatable spirit to the character. In addition, her ability to play a wide range of characters and genres has made her a versatile actress, which is also something that her fans appreciate.

Some people also find her attractive, which can also be a factor that contributes to why people love her. Overall, Brianne Howey's talent and versatility as an actress, as well as her relatable and authentic performances, have made her a beloved figure among her fanbase.
Given Howey's popularity, it's no surprise that businesses, charities, and fans alike all want to contact her. To help make that possible, the following addresses, emails, and phone numbers have been compiled to give Brianne Howey fans the best and most up-to-date resources for contacting her directly or through her representatives.
How to Contact Brianne Howey
Every day, thousands of people contact the celebrities, athletes, and public figures they admire most. Some want to request donations for charity, some seek new business opportunities, but most want to send fan mail.

That's because fan mail is a great way to express your support and admiration. Since Brianne Howey is only gaining popularity, there's no doubt that the Ginny & Georgia actress gets her fair share of messages and well wishes.
Brianne Howey has a good history of responding to fan mail. You can write to her by using this simple fan mail template. If you're having trouble expressing yourself, you can also generate a letter with AI! Then try reaching out via the addresses below. Good luck!
More Ways to Contact Brianne Howey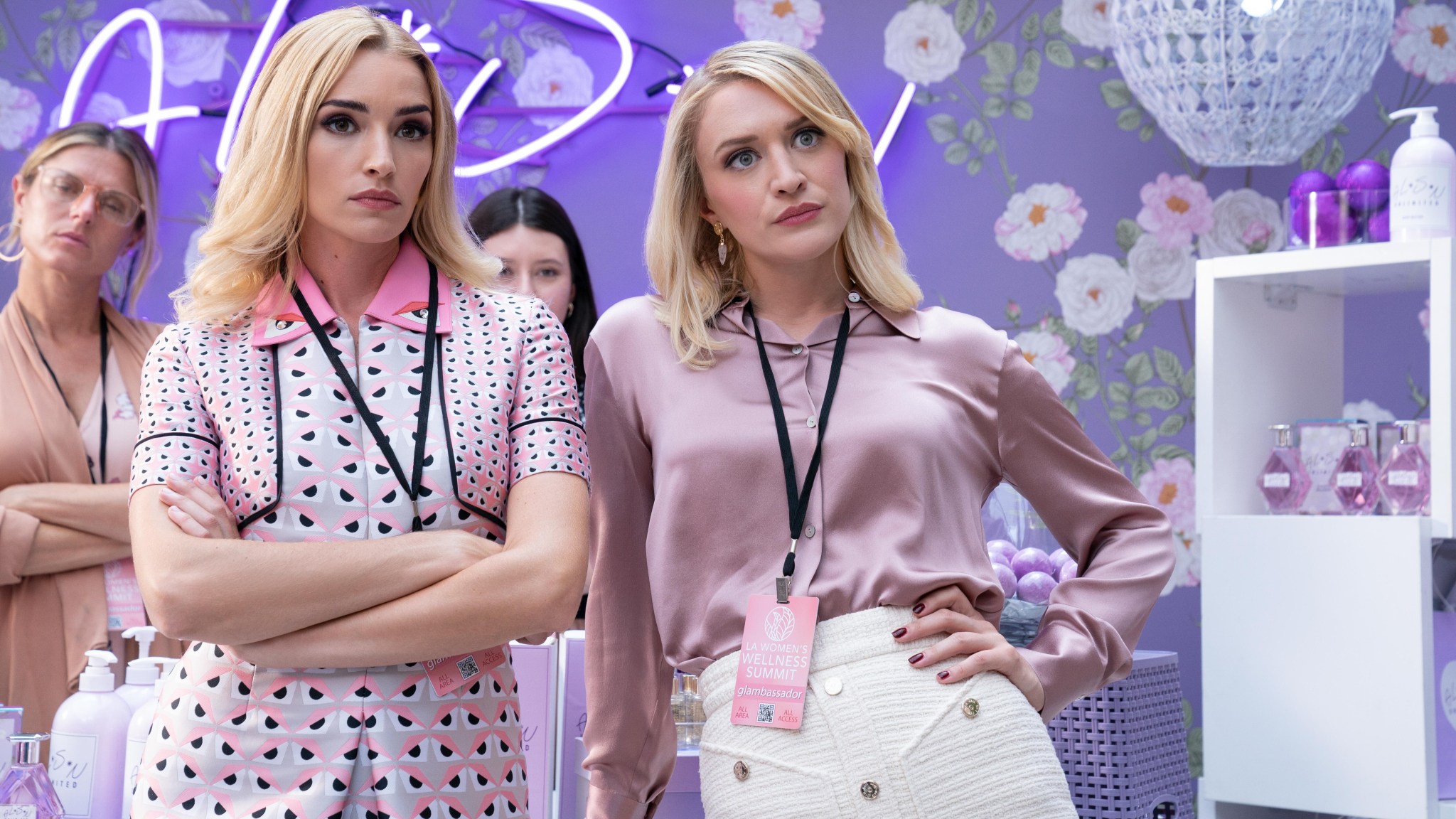 If you still need more email addresses, phone numbers, and mailing addresses in order to reach The Exorcist actress, then look no further. You can reach out to Howey via her representatives.
Publicist
Legal Representative
Manager
Imprint
953 N Sycamore Ave
Suite 750
Los Angeles, CA 90038
USA
+1 424 369 4214 phone
info@imprintpr.com

Representatives:
Derek Nunemacher
dnunemacher@imprintpr.com
Maria Candida
+1 424 369 4202 phone
Ziffren Brittenham
1801 Century Park W
Los Angeles, CA 90067
USA
+1 310 552 3388 phone
+1 310 553 7068 fax

Representative:
Julian Zajfen
Industry Entertainment
955 South Carrillo Dr.
Ste. 300
Los Angeles, CA 90048
USA
+1 323 954 9000 phone
+1 323 954 9009 fax

Representative:
Crystal Salazar
323-964-9214 phone
crystals@industryentertainment.com
DM Brianne Howey on Social Media
A lot of fans are more comfortable DMing than they are with sending a letter in the mail or making a phone call. It's a strategy that can work as there are a number of celebrities that have been known to respond to DMs. Try reaching Howey on her official social media accounts.
About Brianne Howey
Brianne Nicole Howey is an American actress known for her main roles in the Fox series The Exorcist (2016) and The Passage (2019). She also had a recurring role in the first season of The CW's superhero drama Batwoman (2019–2020) as Reagan Pye. As of 2021, she stars as Georgia Miller in the Netflix comedy-drama Ginny & Georgia.
Early life: Howey was raised in Pasadena, California, by her young and single mother, whom she later took inspiration from in her role as Georgia, and is the oldest of five siblings. She attended an all-girls Catholic high school in Pasadena, where she joined the improv team. She continued her acting education and studied theatre at New York University Tisch School of the Arts, and the Lee Strasberg Theatre and Film Institute. During her time as a student, she starred in the short films Party Favors in 2008, Appropriate Sex in 2009, and Suckerpunch in 2010.
Career: Howey began her career with a guest-starring role on the popular TV series 90210 in 2010. She then went on to have recurring roles on shows such as The Middle, Revenge, and Twisted. Her first regular starring role was in the British television series I Live with Models in 2015. Howey's breakout role came in 2016 when she landed the role of Kat Rance in the television series The Exorcist. In the series, she played the sister of the possessed girl, played by Hannah Kasulka. The show was well-received by both audiences and critics, and Howey's performance was praised.
In 2019, Howey starred as Shauna Babcock, a "Viral", in Justin Cronin's The Passage. The same year, Howey began a recurring role as Alison B. in Hulu's Dollface. She returned for season 2 in February 2022. She also had a role in the 2019 romantic comedy Plus One.
Howey attracted further attention for her role as Georgia in the Netflix series Ginny & Georgia. The series was released on February 24, 2021, and quickly became popular, attracting 52 million subscribers on Netflix. It was renewed for a second season on April 19, 2021. The second season premiered on January 5, 2023.
In addition to her work on television, Howey has also appeared in several films, including Horrible Bosses 2 in 2014, Super Novas in 2016, and Little Bitches in 2018.
Throughout her career, Howey has demonstrated her versatility as an actress, playing a wide range of characters in various genres. She continues to be a respected and talented actress in the entertainment industry, and her career is sure to continue to grow in the future.
FAQs
Who is Brianne Howey's manager?
Brianne Howey's manager is Lauren Nogy of UTA. You can email Howey via her manager at
info@unitedtalent.com.
What is Brianne Howey's fan mail address?
You can write to Brianne Howey via UTA at:
UTA Plaza
9336 Civic Center Drive
Beverly Hills, CA 90210
USA
Get Updated Celebrity Contact Info First!
Sign up for the Tales From The Collection newsletter and be the first to know when new contact info is added for celebrities like David Duchovny, Gillian Anderson, and Sara Waisglass.