David Duchovny has a large and devoted fan base due to his portrayal of Fox Mulder in "The X-Files", his performances in "Californication" and his ability to play complex and charismatic characters. His role as Mulder has been widely praised for his portrayal of a determined and skeptical agent while his portrayal of Hank Moody in "Californication" has been praised as a complex and anti-heroic portrayal of a struggling writer.

He has also been praised for his versatility as a musician, author, and actor for his ability to play a wide range of characters in different genres of movies and television shows. Additionally, his off-screen persona as a well-spoken, charming and witty person has also contributed to the love of his fans.
To help make it easy for David Duchovny's fans to contact him, the following addresses, emails, and phone numbers have been compiled to give his fans the best and most up-to-date resources for contacting him directly or through his representatives.
How to Contact David Duchovny
Every day, thousands of people contact the celebrities, athletes, and public figures they admire most. Some want to request donations for charity, some seek new business opportunities, but most just want to send fan mail.

That's because fan mail is a great way to express your support and admiration. Since David Duchovny is such a huge star, there's no doubt that the Californication actor gets his fair share of messages and well wishes.
David Duchovny does have a good history of responding to fan mail. However, you are more than likely going to receive a pre-print autograph with your reply rather than an authentic one. You can reach out to him by using this simple fan mail template to get started. If you're having trouble expressing yourself, you can also generate a letter with AI! Then just try reaching out via the addresses below. Good luck!
More Ways to Contact David Duchovny
If you still need more email addresses, phone numbers, and mailing addresses in order to reach the X-Files actor then look no further. Duchovny has more than one agency looking out for his interests. Try reaching him at the following representatives.
Legal Representative
Legal Representative
Davis, Shapiro, Lewitt, Montone, and Hayes
689 Fifth Ave.
5th Floor
New York, NY 10022
USA
212-230-5506 phone
212-230-5510 fax
plewit@dslmh.com

Representative:
Laurie Soriano
Nelson Davis
233 Wilshire Blvd
Ste 900
Santa Monica, CA 90401
USA
+1 424 214 4800 phone
+1 424 214 4810 fax

Representative:
Joshua Radis
Peter Nelson
DM David Duchovny on Social Media
A lot of fans are more comfortable DMing than they are with sending a letter in the mail or making a phone call. It's a strategy that can work as there are a number of celebrities that have been known to respond to DMs. Try reaching Duchovny on his official social media accounts.
How to Get David Duchovny's Autograph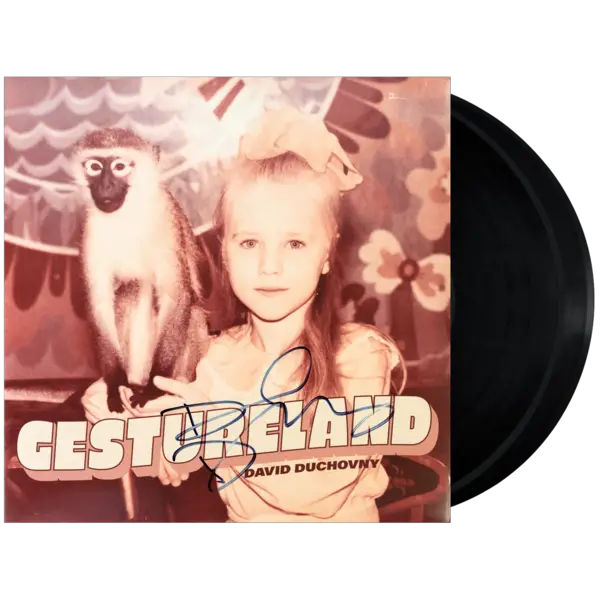 Getting an authentic autograph from Duchovny is actually pretty easy. He is both a musician and an author and he has been known to sell signed editions of both his books and records.
About David Duchovny
David Duchovny is an American actor, writer, and director, best known for his role as Fox Mulder on the popular television series "The X-Files." He was born on August 7, 1960 in New York City, and raised in both New York and California. Duchovny attended Princeton University, where he earned a Bachelor's degree in English literature.
Duchovny began his acting career in the late 1980s, appearing in small roles in films such as "Working Girl" and "Bad Influence." He rose to fame in 1993 with his portrayal of Fox Mulder on "The X-Files," a role he played for nine seasons and two feature films. During this time, he also made guest appearances on popular television shows such as "The Larry Sanders Show" and "Californication," which he also wrote and produced.
In addition to his acting career, Duchovny is also a writer and director. He has written and directed several episodes of "The X-Files" and "Californication," and has also written and produced several movies. He has also published two novels, "Holy Cow" and "Bucky F*cking Dent." Duchovny has won several awards for his work including Golden Globe Awards for his performances in "The X-Files" and "Californication." He continues to act in television series and films.
FAQs
Who is David Duchovny's manager?
David Duchovny's agent is CAA's Carter Cohn. You can contact Duchovny at
info@caa.com.
What is David Duchovny's fan mail address?
You can write to David Duchovny via Studio Fan Mail at:
Studio Fan Mail
1048 Irvine Avenue #624
Newport Beach, CA 92660-4602
USA
Get Updated Celebrity Contact Info First!
Sign up for the Tales From The Collection newsletter and be the first to know when new contact info is added for celebrities like Nick Offerman, Genesis Rodriguez, and Pedro Pascal!