Charlie Day is popular due to his comedic talent and versatility as an actor, writer, and producer. He rose to prominence through his role in the hit television series "It's Always Sunny in Philadelphia," which he co-created and in which he stars.

He has also had successful film roles in movies such as "Horrible Bosses" and "The Lego Movie." Additionally, his musical and writing skills have added to his appeal and contributed to his popularity.
To help make it easy for Charlie Day's fans to contact him, the following addresses, emails, and phone numbers have been compiled to give his fans the best and most up-to-date resources for contacting him directly or through his representatives.
How to Contact Charlie Day
Every day, thousands of people contact the celebrities, athletes, and public figures they admire most. Some want to request donations for charity, some seek new business opportunities, but most just want to send fan mail.

That's because fan mail is a great way to express your support and admiration. Since Charlie Day is such a huge star, there's no doubt that the It's Always Sunny in Philadelphia actor gets his fair share of messages and well wishes.
Charlie Day does have a good history of responding to fan mail. You can reach out to him by using this simple fan mail template to get started. If you're having trouble expressing yourself, you can also generate a letter with AI! Then just try reaching out via the addresses below. Good luck!
More Ways to Contact Charlie Day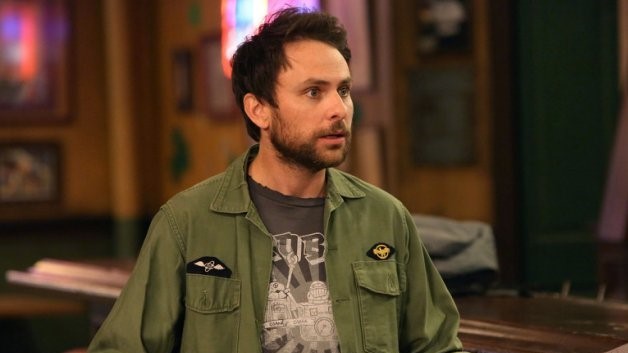 If you still need more email addresses, phone numbers, and mailing addresses in order to reach The Super Mario Bros. Movie actor then look no further. Day has more than one agency looking out for his interests. Try reaching him at the following representatives.
Business Information
Charlie Day is not only a Hollywood icon but also a successful entrepreneur! He runs his own production company called RCG Productions.
RCG Productions
10201 W Pico Blvd, Building 41
Los Angeles, CA 90067
310-369-0328 phone
DM Charlie Day on Social Media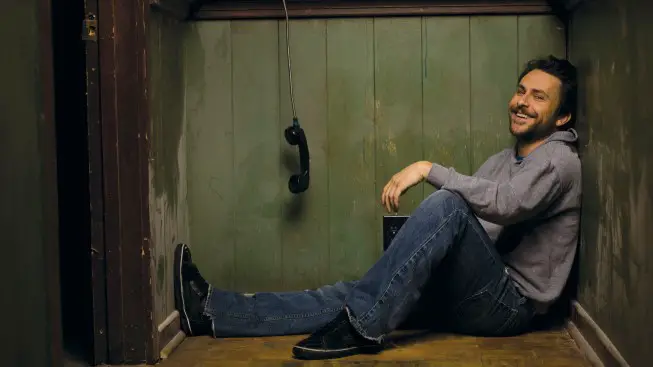 A lot of fans are more comfortable DMing than they are with sending a letter in the mail or making a phone call. It's a strategy that can work as there are a number of celebrities that have been known to respond to DMs. Try reaching Day on his official social media accounts.
About Charlie Day
Charles Peckham Day, also known as Charlie Day, was born on February 9, 1976, in New York City, NY. Raised in Middletown, Rhode Island, Charlie grew up in a musical household as both of his parents, Mary (Peckham) and Dr. Thomas Charles Day, were music teachers. Charlie inherited their love for music and played both piano and guitar. He has a mixed ethnicity, with Italian roots from his paternal grandfather, and Irish and English ancestry.
Charlie attended Merrimack College in Massachusetts, where he pursued a degree in art history. After graduating, he found his passion in acting and started performing at the Williamstown Theatre Festival. He also took up small television roles to support himself. To earn extra income, he worked as a waiter and answered phones for a telethon selling a Motown anthology. His big break came when he performed a funny blues song he had written at a cabaret night, which impressed an agent who signed him.
His breakthrough in the entertainment industry came in 2005 when he pitched a home video he had shot with his friends Rob McElhenney and Glenn Howerton. This idea was later developed into the popular series It's Always Sunny in Philadelphia, where Charlie starred as one of the main characters. He also served as an executive producer and writer for the show. Apart from his role in the series, Charlie had a breakthrough film role in the 2011 black comedy film Horrible Bosses.
Charlie resides in Los Angeles with his wife, Mary Elizabeth Ellis, whom he met as a fellow theater actor in New York City in 2001. The couple has a son named Russell Wallace Day, born on December 15, 2011.
Throughout his career, Charlie has received several awards and nominations for his acting and writing. He has received 2 wins and 9 nominations, including a nomination for Best TV Ensemble for It's Always Sunny in Philadelphia at the 2019 IGN Summer Movie Awards, and a win for Best Supporting Actor in a Comedy Series for It's Always Sunny in Philadelphia at the 2016 Online Film & Television Association Awards. He has also received recognition for his voice acting work, including a win for Best Vocal Ensemble in a Feature Film for The Lego Movie at the 2015 Behind the Voice Actors Awards.
In addition to his acting career, Charlie is a skilled musician and wrote the songs contributed by his character, Charlie Kelly, in It's Always Sunny in Philadelphia. He was also roommates for a time with actor Jimmi Simpson, who later played the part of Liam McPoyle on It's Mas Sunny in Philadelphia. Charlie hosted the November 5, 2011 episode of Saturday Night Live, making him the second cast member from the show to host the popular sketch series.
In conclusion, Charlie Day has made a name for himself in the entertainment industry with his acting, writing, and musical skills. His witty and humorous personality, combined with his talent and hard work, have made him a popular figure in Hollywood and beyond.
FAQs
Who is Charlie Day's manager?
Charlie Day's agent is CAA's Brian Boone. You can contact Day at brian.boone@caa.com.
What is Charlie Day's fan mail address?
You can write to Charlie Day via CAA at:
2000 Avenue of the Stars
Los Angeles, CA 90067
USA
Get Updated Celebrity Contact Info First!
Sign up for the Tales From The Collection newsletter and be the first to know when new contact info is added for celebrities like Nick Offerman, Genesis Rodriguez, and Pedro Pascal!