Murray Bartlett has earned critical acclaim for his acting performances, particularly in the HBO series "The White Lotus", which has won him several awards and nominations, and "The Last of Us". He has also been praised for his other roles in popular television shows like "Looking" and "Tales of the City". Bartlett's talent, versatility, and charisma on screen have likely contributed to his popularity among fans.
To help make it easy for Murray Bartlett's fans to contact him, the following addresses, emails, and phone numbers have been compiled to give his fans the best and most up-to-date resources for contacting him directly or through his representatives.
How to Contact Murray Bartlett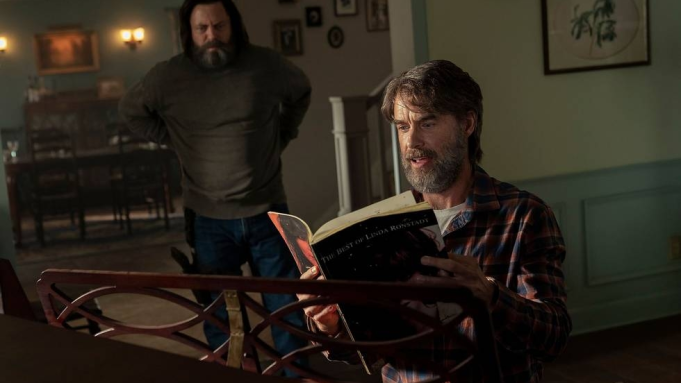 Every day, thousands of people contact the celebrities, athletes, and public figures they admire most. Some want to request donations for charity, some seek new business opportunities, but most just want to send fan mail.

That's because fan mail is a great way to express your support and admiration. Since Murray Bartlett is such a huge star, there's no doubt that the White Lotus actor gets his fair share of messages and well wishes.
Murray Bartlett does have an established record of responding to fan mail, but has slowed down greatly since 2008. You can reach out to him by using this simple fan mail template to get started. If you're having trouble expressing yourself, you can also generate a letter with AI! Then just try reaching out via the addresses below. Good luck!
Talent Agent
Talent Agent (Voice)
William Morris Endeavor (WME) Entertainment
9601 Wilshire Blvd
Beverly Hills, CA 90210
USA
+1 310 285 9000 phone

Representatives:
Esther Chang
James Farrell
William Morris Endeavor (WME) Entertainment
9601 Wilshire Blvd
Beverly Hills, CA 90210
USA
+1 310 285 9000 phone

Representative:
Tim Curtis
+1 310 859 4112 phone
+1 310 248 5612 fax
tc@wmeentertainment.com
More Ways to Contact Murray Bartlett
If you still need more email addresses, phone numbers, and mailing addresses in order to reach The Last of Us actor then look no further. Bartlett has more than one agency looking out for his interests. Try reaching him at the following representatives.
DM Murray Bartlett on Social Media
A lot of fans are more comfortable DMing than they are with sending a letter in the mail or making a phone call. It's a strategy that can work as there are a number of celebrities that have been known to respond to DMs. Try reaching Bartlett on his official social media accounts.
About Murray Bartlett
Murray Bartlett is an Australian actor best known for his roles in the HBO series "Looking" (as Dominic Basaluzzo), the Netflix revival of "Tales of the City" (as Michael Tolliver), and the HBO series "The White Lotus" (as Armond). He has received numerous awards and nominations for his performance in "The White Lotus", including a Primetime Emmy Award for Outstanding Supporting Actor in a Limited or Anthology Series or Movie. Bartlett graduated from Australia's National Institute of Dramatic Art (NIDA) with a degree in Performing Arts (Acting) in 1991. He also starred as Frank in the HBO adaptation of "The Last of Us".
FAQs
Who is Murray Bartlett's manager?
Murray Bartlett's agent is WME's Tim Curtis. You can contact Murray Bartlett via his agent at
tc@wmeentertainment.com.
What is Murray Bartlett's fan mail address?
You can write to Murray Bartlett via WME at:
9601 Wilshire Blvd
Beverly Hills, CA 90210
USA
What is Murray Bartlett's phone number?
While Murray Bartlett's personal phone number is not public information, you can reach him by phone through his representatives by calling his agency WME by using the number +1 310 285 9000.
Get Updated Celebrity Contact Info First!
Sign up for the Tales From The Collection newsletter and be the first to know when new contact info is added for celebrities like Nick Offerman, Lucas Bravo, and Aubrey Plaza!