Melanie Lynskey is a talented and versatile actress who has captured the hearts of audiences with her captivating performances. With her natural talent for acting and ability to bring authenticity and depth to every character she portrays, she has earned critical acclaim and recognition from audiences.
She has appeared in a wide range of films, from psychological thrillers to romantic comedies, and has also made a name for herself in television. Her hard work, dedication to her craft, and passion for acting shine through in every role she takes on, making her one of the most sought-after actresses in the industry and a popular and well-respected performer.
It's therefore no surprise that businesses, charities, and fans alike all want to contact her. To help make that possible, the following addresses, emails, and phone numbers have been compiled to give Melanie Lynskey fans the best and most up-to-date resources for contacting her directly or through her representatives.
How to Contact Melanie Lynskey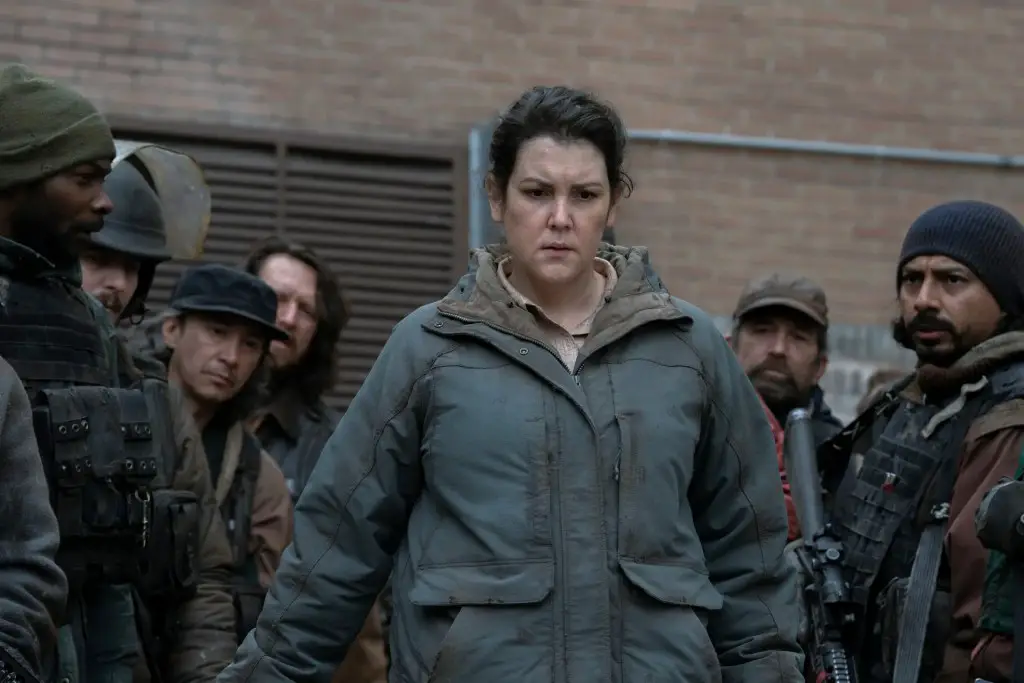 Every day, thousands of people contact the celebrities, athletes, and public figures they admire most. Some want to request donations for charity, some seek new business opportunities, but most want to send fan mail.

That's because fan mail is a great way to express your support and admiration. Since Melanie Lynskey is only gaining popularity, there's no doubt that the popular actress gets her fair share of messages and well wishes.
Melanie Lynskey does have some history of responding to fan mail. However, her response rate has slowed dramatically since 2014. Don't let that discourage you though! You can write to her by using this simple fan mail template. If you're having trouble expressing yourself, you can also generate a letter with AI! Then try reaching out via the addresses below. Good luck!
More Ways to Contact Melanie Lynskey
If you still need more email addresses, phone numbers, and mailing addresses in order to reach The Last of Us actress, then look no further. You can reach out to Lynskey via her representatives.
DM Melanie Lynskey on Social Media
A lot of fans are more comfortable DMing than they are with sending a letter in the mail or making a phone call. It's a strategy that can work as there are a number of celebrities that have been known to respond to DMs. Try reaching Lynskey on her official social media accounts.
About Melanie Lynskey
Melanie Lynskey is a talented New Zealand actress who has been entertaining audiences for over two decades. She first rose to fame with her powerful performance in the film Heavenly Creatures, which earned her a Best Actress award in her home country. Over the years, she has proven her versatility as a character actress with her standout roles in a number of prestige films such as Ever After: A Cinderella Story, The Perks of Being a Wallflower, and Don't Look Up.
In addition to her film work, Lynskey has also made a name for herself on television. She has been a part of a number of popular shows such as Two and a Half Men, where she played Rose for 12 years, and the critically acclaimed miniseries Mrs. America. She has received numerous accolades for her work, including a Critics' Choice Award for her role in the hit show Yellowjackets.
Lynskey's work has been praised by critics and audiences alike, who appreciate her ability to bring depth and nuance to every role she takes on. Whether she is playing a lead or a supporting character, Lynskey consistently delivers powerful, captivating performances that leave a lasting impression. With her talent, versatility, and dedication to her craft, she continues to be one of the most sought-after actresses in the industry.
FAQs
Who is Melanie Lynskey's manager?
Melanie Lynskey's manager is Cormac Dennehy of The Gersh Agency. You can email Lynskey via her manager at
cdennehy@gersh.com.
What is Melanie Lynskey's fan mail address?
You can write to Melanie Lynskey via The Gersh Agency at:
41 Madison Avenue
29th Floor
New York, NY 10010
USA
What is Melanie Lynskey's phone number?
While Melanie Lynskey's personal phone number is not public information, you can reach her by phone through her representatives by calling The Gersh Agency by using the number +1-310-274-6611.
Get Updated Celebrity Contact Info First!
Sign up for the Tales From The Collection newsletter and be the first to know when new contact info is added for celebrities like Pedro Pascal, Bella Ramsey, and Nick Offerman!