Dolly Parton is popular for many reasons, including her distinctively powerful voice, relatable and catchy songwriting, and flamboyant stage persona. But beyond her talent, Parton's widespread appeal is also due to her down-to-earth personality, genuine warmth, and unwavering commitment to philanthropy and social causes.
Her rags-to-riches story and genuine love for her fans have also endeared her to generations of listeners, making her an icon in country music and beyond. Ultimately, Dolly Parton's popularity stems from her remarkable talent, her philanthropic work, and her authentic and relatable personality, which have made her a beloved and enduring cultural figure.
Given Parton's popularity, it's no surprise that businesses, charities, and fans alike all want to contact her. To help make that possible, the following addresses, emails, and phone numbers have been compiled to give Dolly Parton fans the best and most up-to-date resources for contacting her directly or through her representatives.
How to Contact Dolly Parton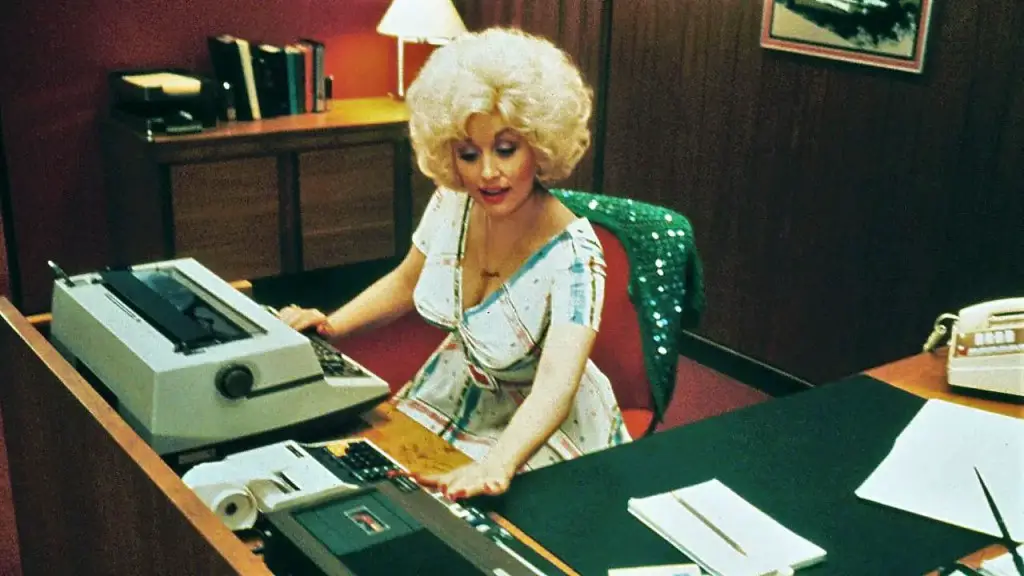 Every day, thousands of people contact the celebrities, athletes, and public figures they admire most. Some want to request donations for charity, some seek new business opportunities, but most want to send fan mail.
That's because fan mail is a great way to express your support and admiration. Since Dolly Parton is only gaining popularity, there's no doubt that the '9 to 5' singer gets her fair share of messages and well wishes.
Dolly Parton has a good history of responding to fan mail. You can write to her by using this simple fan mail template. If you're having trouble expressing yourself, you can also generate a letter with AI! Then try reaching out via the addresses below. Good luck!
Talent Agent
Fan Mail
United Talent Agency (UTA)
9336 Civic Center Drive
Beverly Hills, CA 90210
USA
310-273-6700 phone
310-247-1111 fax
3751 Mealer Rd
Chapel Hill, TN 37034
USA
More Ways to Contact Dolly Parton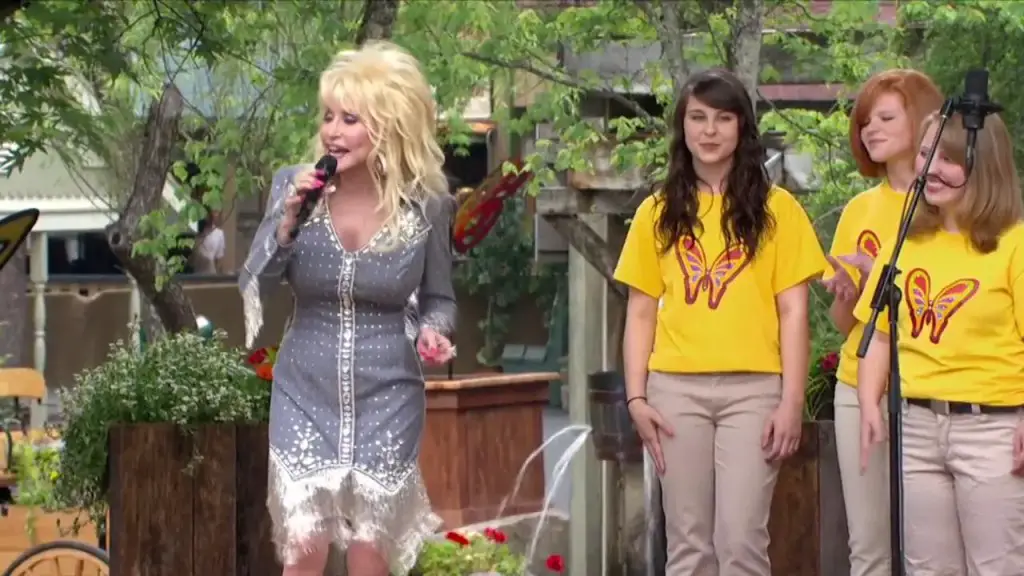 If you still need more email addresses, phone numbers, and mailing addresses in order to reach 'Jolene' singer, then look no further. You can reach out to Parton via her representatives.
Business Information
In addition to being a successful entertainer, Dolly Parton has also proven herself to be an astute businesswoman. She is the owner of The Dollywood Company, which operates the popular Dollywood theme park in Pigeon Forge, Tennessee. The park, which features rides, shows, and other attractions, draws millions of visitors each year and has become an important economic driver in the region.
Parton's business interests also extend to the entertainment industry, where she is the owner of Sandollar Productions, a film and television production company that has been involved in the production of numerous successful movies and television shows. Through Sandollar, Parton has produced a wide range of content, including the popular television movies "Coat of Many Colors" and "Christmas of Many Colors: Circle of Love," as well as the hit Netflix series "Dolly Parton's Heartstrings.
Parton's success as a businesswoman is not only a testament to her entrepreneurial spirit and savvy, but also to her ability to leverage her brand and her vast network of contacts to build successful ventures. Her ownership of The Dollywood Company and Sandollar Productions has enabled her to not only expand her business empire, but also to create new opportunities for other artists and entrepreneurs. Through her business ventures, Parton has demonstrated that she is not only a talented entertainer, but also a shrewd and savvy businesswoman.
The Dollywood Company
Sandollar Productions
The Dollywood Company
2700 Dollywood Parks Blvd
Pigeon Forge, TN 37863
USA
Sandollar Productions
1880 Century Park East, Suite 1600
Los Angeles, CA 90067
DM Dolly Parton on Social Media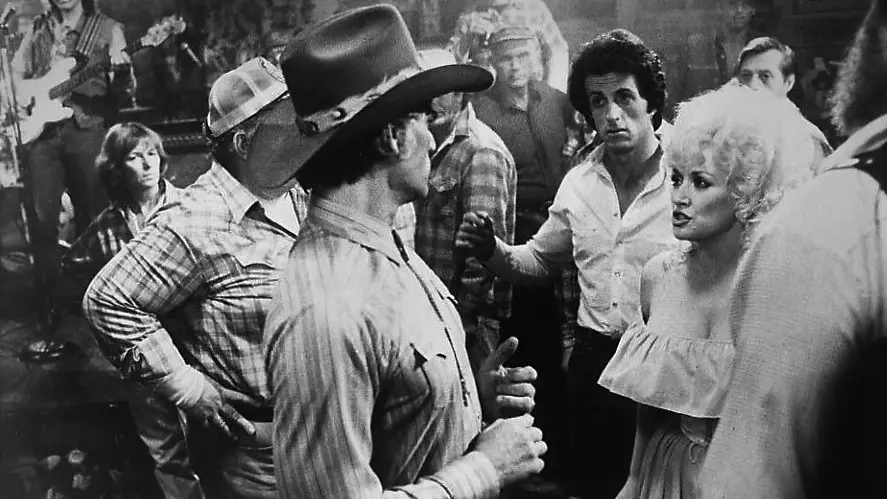 A lot of fans are more comfortable DMing than they are with sending a letter in the mail or making a phone call. It's a strategy that can work as there are a number of celebrities that have been known to respond to DMs. Try reaching Parton on her official social media accounts.
About Dolly Parton
Dolly Parton is an American singer, songwriter, actress, author, and philanthropist, known for her distinctive voice, flamboyant style, and prolific career in the entertainment industry. Born on January 19, 1946, in Sevier County, Tennessee, she was the fourth of twelve children in a poor family.
Parton began her music career as a child, performing on local radio and television shows. She moved to Nashville after finishing high school, where she pursued a career as a songwriter. Parton's breakthrough came in 1967 when she wrote and recorded the hit song "Dumb Blonde". Over the years, she has written countless country music hits, including "Jolene," "Coat of Many Colors," "9 to 5," and "I Will Always Love You." In addition to her music career, Parton has acted in numerous movies and television shows, including "Steel Magnolias" and "9 to 5."
Parton has also been a philanthropist throughout her career. In 1986, she founded the Dollywood Foundation, which supports childhood literacy through the Imagination Library program, providing free books to children from birth to age five. She has also been a vocal advocate for LGBTQ+ rights and has supported numerous other charitable causes.
Throughout her career, Parton has won numerous awards, including nine Grammy Awards, ten Country Music Association Awards, and three American Music Awards. She has been inducted into the Country Music Hall of Fame and the Songwriters Hall of Fame. In 2021, she received the Grammy Lifetime Achievement Award in recognition of her contributions to the music industry.
Parton continues to perform and record music, as well as to support charitable causes. Her impact on the entertainment industry and her contributions to philanthropy have made her a beloved figure to many around the world.
FAQs
Who is Dolly Parton's manager?
Dolly Parton's manager is Danny Nozell of CTK Management. You can send Parton an email via her manager at info@ctkent.com.
What is Dolly Parton's fan mail address?
You can write to Dolly Parton via The Dollywood Company at:
2700 Dollywood Parks Blvd
Pigeon Forge, TN 37863
USA
Get Updated Celebrity Contact Info First!
Sign up for the Tales From The Collection newsletter and be the first to know when new contact info is added for celebrities like David Duchovny, Riley Keough, and Sara Waisglass.