As Hollywood grapples with the sweeping ramifications of the ongoing SAG-AFTRA and Writers Guild of America strikes, many industry sectors are left wondering about their fate, one of which is the vibrant world of conventions. Cons and Expos alike act as crucial meeting points for artists, industry professionals, and avid enthusiasts alike. This blog post seeks to unravel the potential impacts these strikes could have on conventions.
Although the strikes revolve around disputes over pay, working conditions, and emerging technologies, the general landscape of conventions is expected to endure with minor alterations. This introduction will lead you into a more detailed exploration of what changes we can anticipate, the reasons behind them, and how cons might adapt in response. According to SAG-AFTRA, the following is what is and isn't allowed during the strike:
| Allowed During Strike | Not Allowed During Strike |
| --- | --- |
| Participate in independent, non-AMPTP productions | Participate in conventions on behalf of or to promote AMPTP companies |
| Perform in works not covered by SAG-AFTRA agreements | Promote projects related to AMPTP companies, including interviews, red carpet appearances, and premieres |
| Engage in union activities and support other striking members | Participate in the production or performance of works for AMPTP companies |
| Engage with fans independently on social media platforms not associated with AMPTP companies | Participate in official AMPTP company live streams, podcasts, and other promotional events |
| Participate in non-AMPTP affiliated fan events and conventions | Participate in fan meet-and-greets, signings, or photo ops organized or sponsored by AMPTP companies |
| Accept independent awards and recognition not associated with AMPTP companies | Participate in promotional AMPTP company awards ceremonies and events |
A Dark Cloud over Hollywood and Beyond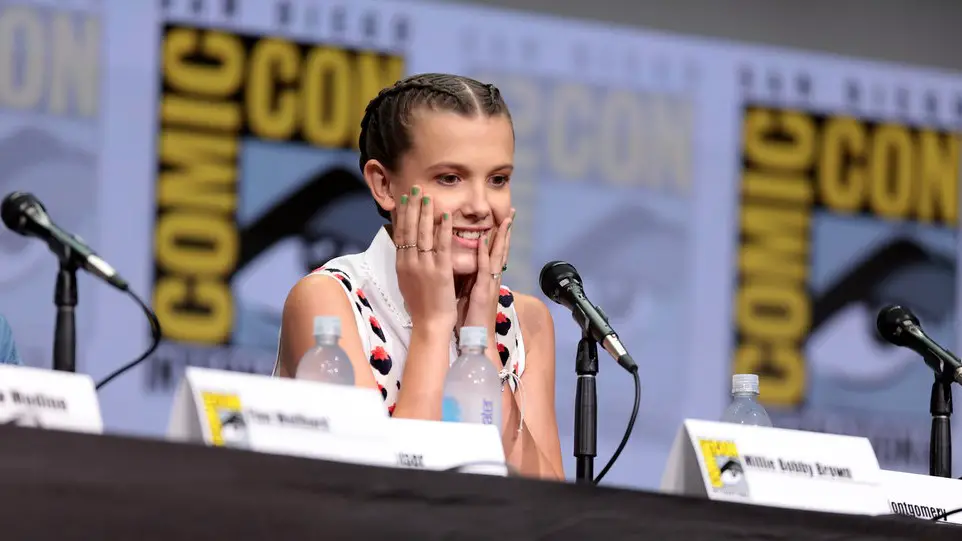 The Screen Actors Guild‐American Federation of Television and Radio Artists (SAG-AFTRA), a labor union representing nearly 160,000 entertainment industry professionals — from actors and recording artists to broadcast journalists — is currently embroiled in a significant labor dispute. The ripple effects of this stand-off, resulting from failed negotiations with the Alliance of Motion Picture and Television Producers (AMPTP), are casting a long shadow across the entire industry, reaching far beyond the confines of Hollywood.
At the heart of this strike are significant concerns around compensation, working conditions, and the potentially disruptive influence of artificial intelligence on the industry. While these issues are creating upheaval in the production of TV shows and movies, another area that may face the indirect impact of these complex negotiations is the vibrant, bustling world of conventions. These events, acting as essential intersections of fan engagement and professional networking, may need to navigate the new realities that this ongoing strike presents. The strikes have undeniably cast a cloud of uncertainty, leaving many to wonder about the future of these beloved gatherings in the face of industry-wide disruptions.
Impact on Panel Discussions and Celebrity Appearances

Convention panels often shine a light on the creative processes behind beloved films and TV series, with cast and crew members sharing unique insights and personal experiences. However, due to the ongoing SAG-AFTRA strike, these discussions will now be subject to certain restrictions. While the strike continues, actors cannot promote their current projects, which may significantly affect the content and focus of these panels.
According to the SAG-AFTRA Strike Notice and Order, actors are barred from performing works and publicizing projects connected to the studios involved in the strike. This includes red-carpet appearances, premieres, and interviews related to these projects. While actors are still able to participate in panels, they, along with event organizers and panel moderators, must navigate a careful path. Discussions can revolve around broad topics such as the acting process, the motivations behind their career choice, and their general experiences within the industry. However, dialogue relating to characters from struck works, or work for struck companies, must be avoided.
The shifting landscape of these panels, driven by the strike, may impact the appeal of conventions, potentially leading to a decline in ticket sales. This could be particularly notable at events heavily focused on star-led panels and celebrity interactions, where discussions typically hinge on current or upcoming projects. The strike's impact is set to reshape the convention experience, at least for its duration, potentially prompting new formats and discussions in the interim.
| Allowed | Not Allowed |
| --- | --- |
| Speaking to event organizers and panel moderators about what questions are okay during the strike | Discussing characters from struck work or work for struck companies |
| Discussing general topics such as the acting process, reasons for becoming an actor, likes/dislikes about working in the industry | Answering questions about struck work |
Unveiling of Trailers and First Looks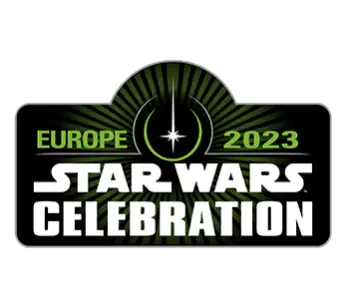 In the colorful and electrifying world of conventions, events like Comic-Con International and Star Wars Celebration have traditionally served as grand stages for unveiling tantalizing first looks and trailers of upcoming cinematic or television ventures. This practice is a highlight of these conventions, driving fan engagement and media buzz. However, with the current industry impasse due to the strikes, the glittering spectacle of these revelations might dim.
With production on pause and promotional activities curtailed, the pipeline of new trailers and sneak peeks, usually a cornerstone of these events, might be facing a drought. The industry-wide disruptions pose a challenge to these anticipated moments, threatening to reduce the scale and impact of these conventions, and potentially altering the very experience of these beloved fan gatherings. The absence of these exciting reveals could indeed cast a noticeable shadow over the vibrant landscapes of these events.
Autograph Signings Will Continue, with Some Limitations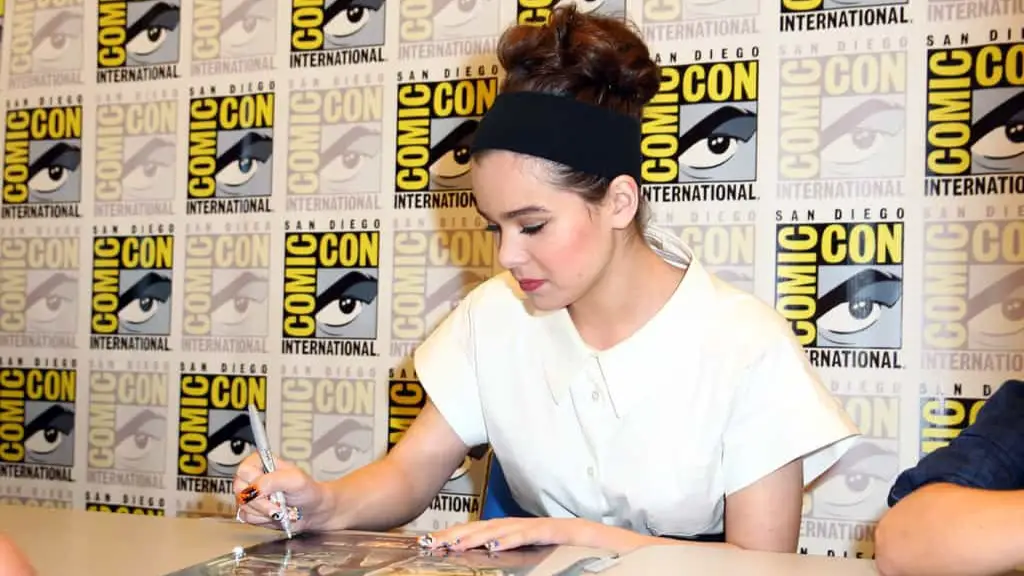 Even amidst the ongoing SAG-AFTRA strike, autograph signings will continue at conventions, albeit with a few important changes. To adhere to the guidelines outlined by SAG-AFTRA during the strike, actors will avoid signing photos depicting them as characters from any affected projects. Instead, their signatures will grace headshots or similar photos, allowing a continued connection with fans while respecting the terms of the strike.
Personal quotes can accompany these autographs, ensuring a personalized touch. In cases where fans present memorabilia from struck works for signing, actors are allowed to sign but are instructed to avoid writing or including mentions of characters or quotes from those projects. This adherence to the strike guidelines introduces a nuanced dynamic to autograph signings, upholding the valued interaction between performers and fans, while still respecting the broader objectives of the strike.
| Allowed | Not Allowed |
| --- | --- |
| Signing headshots or similar photos at conventions during autograph sessions. | Signing photos that depict them as a character from a struck work. |
| Writing personal quotes while signing autographs. | Writing or including mentions of characters or quotes from struck work. |
| Signing photos or memorabilia from struck work brought by fans. | Writing or including mentions of characters or quotes from the struck work on fan-provided memorabilia. |
Looking Forward
The current strikes in Hollywood reflect deeper systemic issues within the industry, as summarized in an impassioned speech by SAG-AFTRA president Fran Drescher: "This is a moment of history that is a moment of truth. If we don't stand tall right now, we are all going to be in trouble. We are all going to be in jeopardy of being replaced by machines and big business who cares more about Wall Street than you and your family".
As we await the resolution of these strikes, it's important to remember the wide-reaching impacts they have on both the industry and the events that celebrate it. As such, conventions may need to adapt and innovate to maintain relevance during these uncertain times. Despite the challenges, the spirit of creativity and collaboration that defines conventions could offer a way forward, signaling hope amidst the darkness.
FAQs
Will conventions be canceled due to the SAG-AFTRA strike?
As most conventions are not directly affiliated with SAG-AFTRA, they will likely proceed as planned. However, the participation of union members, especially in promotional activities for movies and TV shows, will be affected.
Can actors still appear at conventions during the strike?
Actors, as union members, are prohibited from taking part in any activity that promotes the projects of the companies currently in dispute with SAG-AFTRA. While they can attend conventions, they cannot discuss or promote their work associated with these companies.
What changes should I expect in the programming of conventions?
The strike may impact the unveiling of new trailers and first looks, as well as panels and Q&As involving actors from striking guilds. Conventions may focus more on independent projects, comic books, video games, and other pop culture elements instead.
Will fan interactions at conventions be affected by the strike?
Fan interactions may change, particularly for autograph sessions, photo ops, and Q&A sessions involving SAG-AFTRA members. However, actors are still allowed to engage with fans in a general capacity, just not in relation to promoting certain projects.
How long will these effects on conventions last?
The effects will last as long as the strike continues. The duration of the strike is uncertain and depends on the negotiations between SAG-AFTRA and the AMPTP. The last SAG-AFTRA strike, in 1980, lasted three months.
How will the SAG-AFTRA strike affect autograph sessions at conventions?
During the SAG-AFTRA strike, actors and performers are allowed to sign autographs at conventions or similar events. However, there are some guidelines they need to follow. Photos or headshots they sign should not depict them as characters from the works involved in the strike. Also, while signing, they should avoid including mentions or quotes from the struck work. Personal quotes are allowed. If fans bring photos or memorabilia from the struck work, performers can still sign them, but again, they should avoid including mentions of characters or quotes from the struck project. It's important for performers to respect the boundaries of the strike while interacting with fans during this period.
From conquering kingdoms in "Game of Thrones" to navigating the complexities of American politics, Emilia Clarke is set to captivate audiences once again. This time, she's diving into the murky waters of U.S. history with the upcoming feature film "McCarthy."…