"Geek Girl", the latest British import set to hit the streaming giant Netflix, is making a splash in the realm of comedy-drama. Promising a unique blend of fashion, awkwardness, and heartwarming charm, the series is already creating ripples in the industry ahead of its anticipated 2024 release.
Filming is already underway, with the series scheduled to shoot in London from June 5t to September 11th. Meanwhile, filming is slated to take place in Ottawa, Ontario from August 21st to  September 1st. The diverse landscapes of these cities promise to add an interesting backdrop to our endearing geek's tale. 
With this series, the concept of 'geek' gets a stylish makeover. Fashion and geekdom collide in a story that celebrates the unlikely and unexpected.
An Unexpected Journey into Fashion
"Geek Girl" chronicles the hilarious, sometimes deceptive, and always fascinating journey of Harriet Manners, a geek at heart who finds herself unexpectedly catapulted into the world of fashion modeling. The storyline promises an intriguing mix of comedy and drama, as Harriet navigates the glamorous, and often confusing, world of fashion.
The show promises to be an emotional roller coaster, as Harriet loses and regains her best friend, finds a new friend in Toby, her stalker, and attempts to fit into an industry where she's an outsider. This is a tale of self-discovery and embracing one's quirks, a narrative that many will find relatable.
Collaborative Powerhouse Behind "Geek Girl"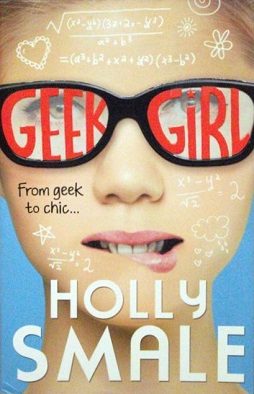 The team behind "Geek Girl" brings together a remarkable array of talent, each with a unique set of skills honed through years of experience in the industry.
The Producers: A Trio of Excellence
Starting with the experienced trio at the helm of the production, Zoë Rocha, Josh Harris, and Jeff Norton have all had their fair share of success in the industry.
Zoë Rocha, known for her work on "The Duchess" and "Bounty", brings a keen understanding of comedic timing and nuanced characterization to the table. Josh Harris, the co-founder of Big Talk Productions, has a history of producing critically acclaimed shows like "Spaced" and "Black Books".
Jeff Norton, an award-winning author, and producer, is no stranger to young adult fiction. His work on "Princess Ponies" and "Memoirs of a Neurotic Zombie" has proven his knack for capturing the unique voices of younger characters, making him an excellent fit for "Geek Girl".
Writing Duo: Masters of Humor and Drama
Jess Rushton and Holly Smale, responsible for the series' screenplay, bring a fresh and engaging narrative to the story. Rushton, known for her contributions to "Doctors" and "Casualty", has proven her ability to write compelling, character-driven narratives. Holly Smale, the author of the "Geek Girl" book series, brings a profound understanding of the characters and the world they inhabit, guaranteeing authenticity to the adaptation.
Visual Storytelling: Artistry Behind the Lens
At the directorial helm, Declan O'dwyer, known for his work on "Robin Hood" and "Atlantis", brings his talent for visually captivating storytelling. Known for portraying high-tension drama with grace and creativity, O'dwyer's direction promises a visually stunning adaptation of Harriet's journey.
Accompanying him is Tim Palmer, the Director of Photography. Palmer's notable work includes "Doctor Who" and "Being Human", where he demonstrated an ability to convey profound narrative depth through his lens. His skillful cinematography will undoubtedly add visual depth to "Geek Girl".
In essence, the powerhouse behind "Geek Girl" is comprised of experienced and talented individuals who have shown excellence in their respective fields. This formidable collaboration guarantees a series that will deliver on its promise of quirkiness, emotional depth, and captivating storytelling.
"Geek Girl" Cast: A Kaleidoscope of Talent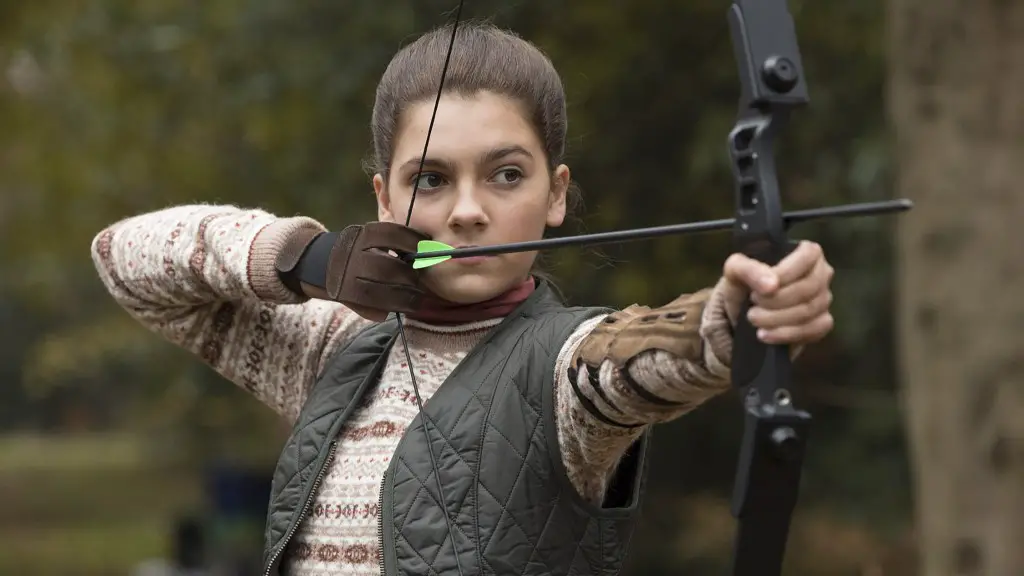 Geek Girl" boasts a versatile ensemble of actors, headlined by Emily Carey, renowned for her notable role as Queen Alicent Hightower in "House of the Dragon." Carey's exceptional ability to bring depth to complex characters promises a compelling portrayal of Harriet Manners, the geeky, endearing protagonist.
She is joined by acclaimed actors Sarah Parish and Tim Downie, known for their roles in hit shows "Broadchurch" and "Outlander," respectively. Their wealth of experience is set to infuse the series with multi-dimensional performances, enhancing the authenticity and relatability of the characters.
The series is also a reunion for the successful producer duo Zoë Rocha and Josh Harris, who demonstrated their creative synergy in the well-received British comedy "The Young Offenders." This past collaboration hints at a promising dynamic for "Geek Girl," combining humor, warmth, and engaging storytelling.
Jess Rushton, whose work on "Derry Girls" earned widespread acclaim, is crafting the screenplay. Her proven talent for creating vibrant dialogue and characters adds to the growing anticipation for this series.
With a robust cast and creative team, "Geek Girl" is set to be an exciting adaptation of the beloved book series, offering viewers a charming blend of humor, drama, and geeky fun. This lively and promising blend of talent ensures "Geek Girl" is a series to watch out for.
Geek Girl's Literary Roots
The soon-to-be hit Netflix series finds its roots in the award-winning young adult novel of the same name. The debut novel by Holly Smale, "Geek Girl" takes readers on the journey of Harriet Manners, an awkward 15-year-old girl navigating the unlikely world of high-fashion modeling. Inspired by Smale's experiences as a model, the book is a vibrant, relatable tale that resonated with readers worldwide.
Themes of fashion, self-confidence, friendship, and overcoming bullying are expertly woven throughout the narrative, making it a standout in young adult literature. This success led to the novel clinching prestigious accolades such as the Waterstones Children's Book Prize Teen category prize and the Leeds Book Award (11–14 category) in 2014, and even spawning an entire series of "Geek Girl" novels.
The journey of Harriet Manners doesn't end on the page. Teaming up with Waterside Studios, Nelvana, RubyRock Pictures, and Aircraft Pictures, Netflix aims to translate the charm and wit of the novel into a visual feast for the audience. A notable element of this adaptation is Holly Smale's significant involvement as one of the series' screenwriters, ensuring a faithful translation of Harriet's adventures from page to screen.
From its humble beginnings as a novel to its exciting evolution into a Netflix series, "Geek Girl" remains a testament to the power of well-told stories and relatable characters. Fans eagerly anticipate Harriet's foray into the world of fashion on the small screen, confident that it will be filled with just as much hilarity and heart as the beloved novel.
Power of Collaboration: The Studios Behind "Geek Girl"
"Geek Girl" is a product of global collaboration, a testament to the power of diverse talents and perspectives. A number of production studios have all pitched in to bring "Geek Girl" to life.
The production is set to make a big splash in the entertainment world. So, buckle up and get ready for a delightful journey of a geek-turned-model, and prepare to be surprised, amused, and thoroughly entertained.
Netflix Services UK Limited
100 New Bridge Street
London
,
EC4V 6JA
From conquering kingdoms in "Game of Thrones" to navigating the complexities of American politics, Emilia Clarke is set to captivate audiences once again. This time, she's diving into the murky waters of U.S. history with the upcoming feature film "McCarthy."…