The Straw Hat Pirates Set Sail for Season 2
Ahoy, anime and live-action fans! If you've been sailing through the high seas of Netflix's content ocean, you've likely come across the treasure that is "One Piece." 
The live-action adaptation of the iconic manga and anime series has been making waves, and we've got some exciting news for you. 
The streaming giant has officially announced that the show, under the working title "Project Panda," is in active development.
🏴‍☠️ One Piece (Season 2) 🏴‍☠️
🐼 Working Title: Project Panda 🐼
📺 Streaming Service: Netflix 📺
🎬 Filming Status: Active Development 🎬
🌍 Filming Location: South Africa – Spain – México 🌍
🎥 Producer: Marty Adelstein – Becky Clements – Eiichiro Oda – Tetsu Fujimura – Amie Horiuchi 🎥
📋 Showrunner: Steven Maeda – Matt Owens 📋
🎬 Director: Marc Jobst – Tim Southam – Emma Sullivan – Josef Kubota Wladyka 🎬
📝 Line Producer: Chris Symes 📝
🛠️ Production Manager: Lathiem Groenmeyer – Janes Meyer – Simon Rhodes 🛠️
📋 Production Coordinator: Nomfundo Mabaso 📋
📸 Director Of Photography: Nicole Hirsch Whitaker – Trevor Michael Brown – Michael Swan – Michael Wood 📸
🎬 Assistant Director: Justin Van Der Merwe 🎬
🎭 Casting Director: Libby Goldstein – Junie Lowry-Johnson 🎭
🌟 Main Cast (Returning from Season 1): Inaki Godoy as Monkey D. Luffy – Mackenyu as Roronoa Zoro – Emily Rudd as Nami – Jacob Romero Gibson as Usopp – Taz Skylar as Sanji 🌟
📖 Synopsis: An alternate version of Earth, and one that is currently in the midst of the 'Golden Age of Pirates'. Ruthless cut-throat pirates rule the seas, and only the strongest have the chance to lay claim to the mythical treasure known as 'One Piece' that was left behind by the greatest pirate of them all, Gold Roger. Years after the death of Gold Roger, a young boy by the name of Monkey D. Luffy has dreams of raising his own crew, finding One Piece, and declaring himself as Pirate King. After eating a devil fruit that grants Luffy the power to make his body like rubber, it gives him enormous strength and agility. When Luffy finally comes of age, he sets sail from Foosha Village in East Blue and sets upon his grand adventure to become the next Pirate King. 📖
The Global Production Landscape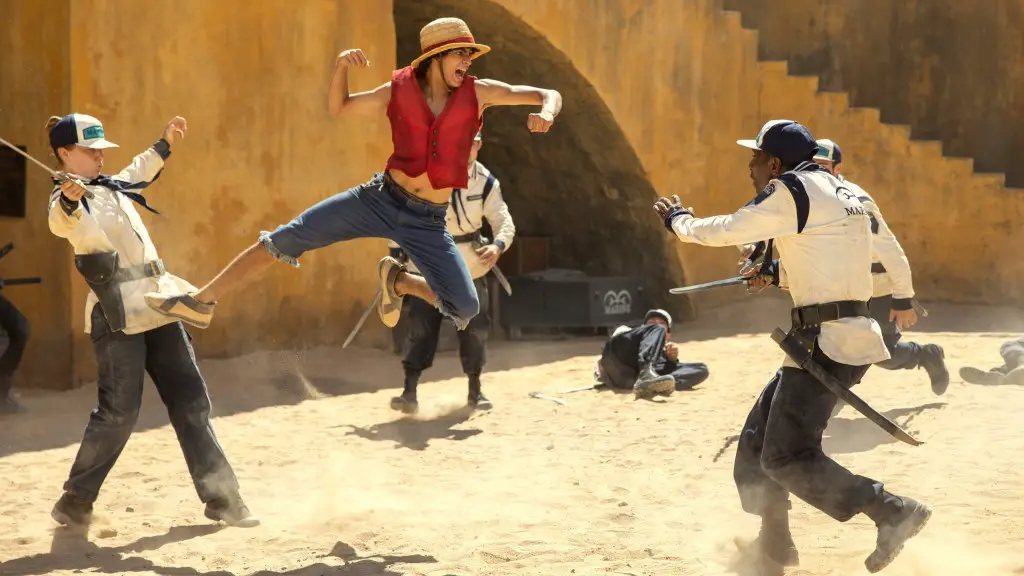 The production is truly a global affair, with filming locations spanning South Africa, Spain, and México.
Unlike season one of the show which was predominantly filmed in Africa, the international scope of the project promises to bring a rich tapestry of settings and cultures to the screen, adding layers of depth to the already expansive world of "One Piece."
The Creative Minds at the Helm: A Balanced Approach to Storytelling 
Showrunners Steven Maeda and Matt Owens are the captains steering the ship of "One Piece" Season 2. In a recent interview with GamesRadar+, Maeda spoke about the challenges of adapting the beloved anime and manga series for a live-action format. He emphasized the importance of striking a balance between staying true to the original material and making the show accessible to new fans. "The fan base is so hardcore, they are so devoted, and so dedicated to this show. So, wanting to serve that fan base and have the show feel like, 'Yes, this is One Piece!' Huge challenge just in and of itself," Maeda said. This dynamic duo of Maeda and Owens, along with a team of directors like Marc Jobst and Emma Sullivan, are set to bring a fresh yet faithful adaptation that promises to be a visual and narrative feast.
Behind the Lens: Capturing a Vibrant World 
When it comes to the visual aspects of the series, Director of Photography Nicole Hirsch Whitaker is a name to watch. Her expertise in capturing nuanced visuals will play a pivotal role in bringing the colorful and chaotic world of "One Piece" to life. The aim is to offer something new while paying homage to the original material, ensuring that both long-time fans and newcomers are in for a treat.
The Team Making It Happen: A Well-Oiled Machine 🛠
Line Producer Chris Symes and Production Manager Lathiem Groenmeyer are the backbone of this ambitious project. Their experience and leadership ensure that the production sails smoothly through its development phase. Supported by Production Coordinator Nomfundo Mabaso, this team is geared up to tackle the challenges that come with adapting such a complex and beloved series.
Casting the Pirate Crew: A Global Search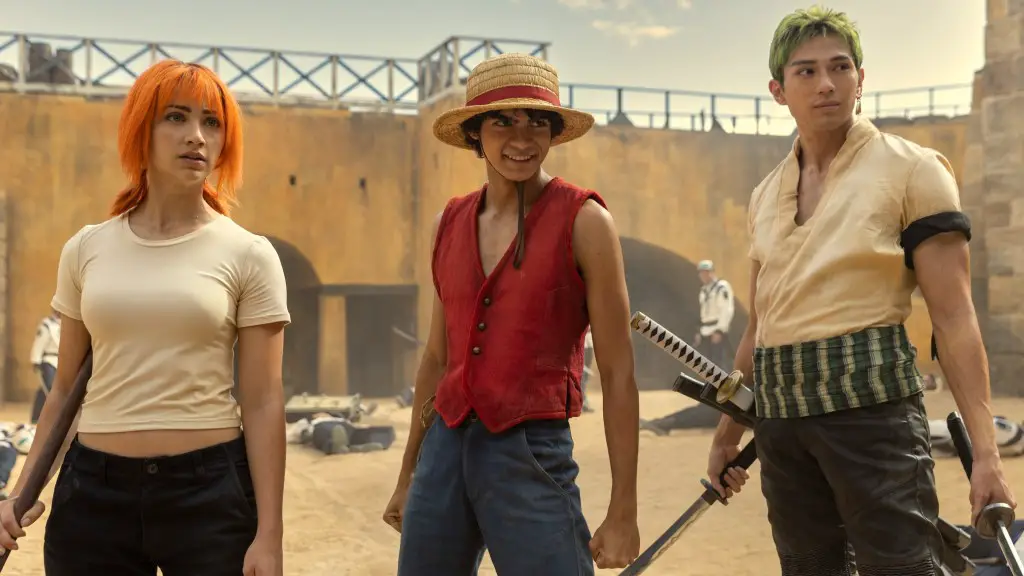 Casting Director Libby Goldstein had the monumental task of filling the iconic roles in the "One Piece" universe. In the same interview, Maeda revealed how they took inspiration from One Piece creator Eiichiro Oda's notes on the characters' hypothetical nationalities in our world. For instance, they knew they wanted Monkey D. Luffy to be from Brazil to South America.
Iñaki Godoy was such a find. If we had not been able to get him on the show, I don't know who else could have done it," Maeda said, praising Godoy's portrayal of Luffy. The main cast from Season 1, including Inaki Godoy as Monkey D. Luffy and Mackenyu as Roronoa Zoro, is set to return, and fans are buzzing with excitement to see what new characters will be introduced.
With such a talented and dedicated team behind the scenes, "One Piece" Season 2 is shaping up to be an epic continuation of the pirate adventure we all love. Stay tuned for more updates as the show navigates through its active development phase! 🏴‍☠️🗺️
The Tale to Be Told
Season 2 will continue to explore an alternate Earth in the midst of a 'Golden Age of Pirates.' Monkey D. Luffy, after consuming a devil fruit that grants him extraordinary abilities, sets sail on a grand adventure to find the mythical treasure known as 'One Piece' and declare himself the Pirate King.
The stakes are higher, the enemies are fiercer, and the legend of the Pirate King is waiting to be claimed.
Production Studios Behind Season 2 of One Piece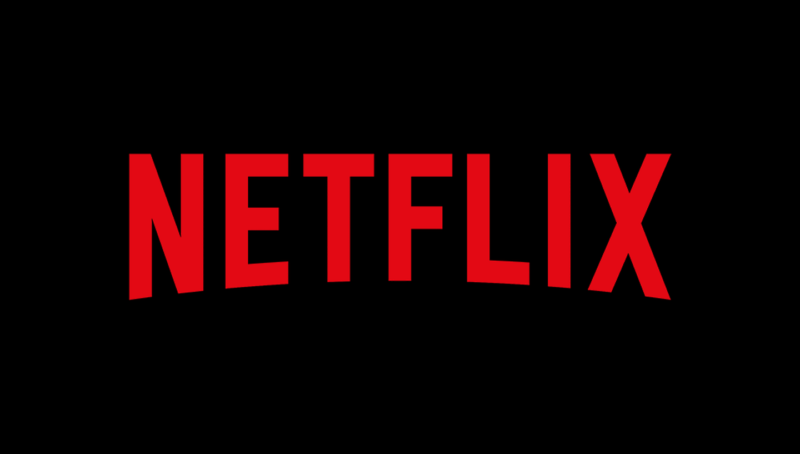 The much-anticipated Season 2 of "One Piece" is a collaborative effort involving several high-profile production studios. Project Panda Limited and Cape Town Film Studios are leading the charge from South Africa, providing top-notch facilities and expertise. Film Afrika, also based in Cape Town, is another key player contributing to the production.
Across the ocean, Tomorrow Studios in Beverly Hills, California, is lending its creative prowess to the project. Shueisha, the Japanese publishing giant behind the original "One Piece" manga, is also involved, ensuring the series stays true to its roots.
Last but not least, Netflix is not just the streaming platform for the series but also an active participant in its production. This diverse and talented array of studios promises to make Season 2 of "One Piece" a global sensation.
Don't Miss Another Production Update!
"Bloodborne" Feature Film Status: Development Producer: Asad Qizilbash, Carter Swan, Lorenzo di Bonaventura Writer: Darren Lemke Hunt your nightmares as you search for answers in the ancient city of Yharnam, now cursed with a strange endemic illness spreading through the…