The Dream Team-Up: CD PROJEKT RED and Anonymous Content
In a groundbreaking announcement that's sure to electrify fans, CD PROJEKT RED, the masterminds behind the critically acclaimed The Witcher series and the blockbuster game Cyberpunk 2077, have joined forces with global media powerhouse Anonymous Content. 
Known for their Emmy-winning series like True Detective and Mr. Robot, as well as Oscar-winning films like The Revenant and Spotlight, Anonymous Content is no stranger to high-quality storytelling.
Thanks to a press release from CD PROJEKT RED via Full Throttle FPS, here's what we know so far.
The Creative Minds Behind the Curtain
The collaboration will be spearheaded by some of the industry's most respected names. CD PROJEKT RED will be working closely with Anonymous Content Studios' Head of Television Garret Kemble, Director of Development Ryan Schwartz, and Chief Creative Officer David Levine. Levine, a seasoned veteran, was HBO's EVP and Co-Head of Drama for over a decade, overseeing iconic series like True Detective, Westworld, and True Blood.
Anonymous Content's experience in producing complex, genre-defining shows adds another layer of excitement to this collaboration. Take Westworld, for example, a series that delves deep into the world of androids and artificial intelligence. Its nuanced portrayal of synthetic beings could translate exceptionally well to Cyberpunk 2077's universe, which is teeming with cyborgs and transhumanist themes.

Then there's Mr. Robot, a show that turned the often abstract world of hacking into gripping, edge-of-your-seat drama. This expertise could be invaluable in bringing to life the Cyberpunk universe's Netrunners—hackers skilled in breaching computer systems and networks.
Given the creative powerhouses involved and their proven track records in tackling similar themes, this project is shaping up to be a perfect storm of talent and subject matter. The fusion of CD PROJEKT RED's storytelling prowess with Anonymous Content's knack for nuanced, high-stakes drama makes this one of the most anticipated projects in recent memory.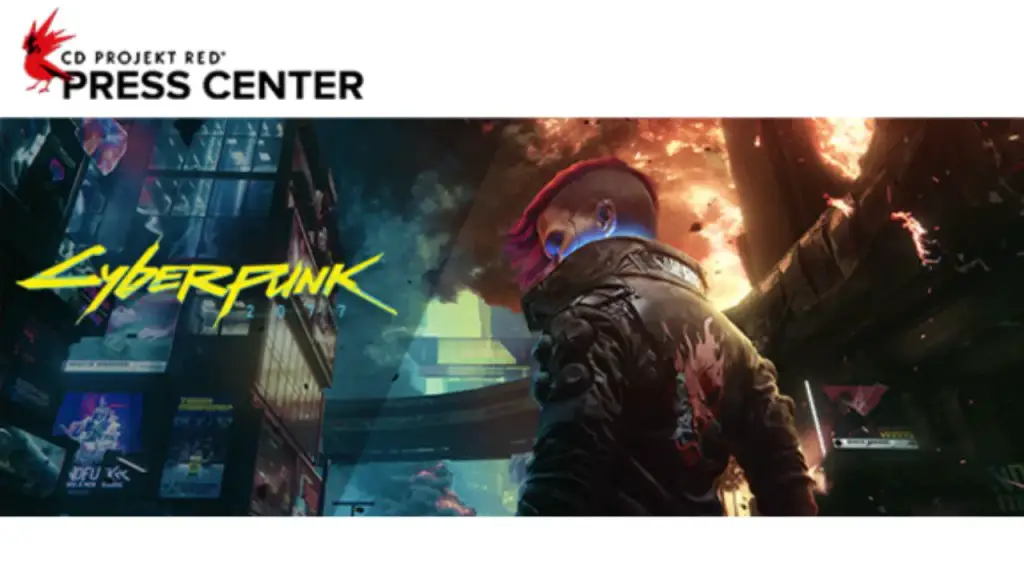 What We Know So Far: The Next Chapter in Night City
The project is still in its infancy, with the search for a screenwriter already underway. The goal is to craft a brand-new narrative set in the sprawling, neon-lit world of Cyberpunk 2077. Given the episodic nature of their previous adaptation, Cyberpunk: Edgerunners, it's highly likely that this new venture will also be a series.
The Expanding Universe: A Playground for Writers
The Cyberpunk 2077 universe has already been expanded by various writers through comics, novels, and the anime series Edgerunners. Best-selling sci-fi author Rafal Kosik penned the novel Cyberpunk 2077: NO_COINCIDENCE, and the game's lore has been further enriched by a series of comics that delve into various aspects of Night City and its inhabitants. This opens up a plethora of possibilities for the new screenwriter, who will have a rich tapestry of existing material to draw from.
Speculating on the Narrative: What's Next for Night City?
The big question on everyone's mind is what direction the new screenwriter will take. Will it be a retelling of the events of Cyberpunk 2077, focusing on the protagonist V and their journey through Night City? Given that the game offers multiple branching storylines based on player choices, this could be an intriguing, albeit challenging, route to take. However, given their track record with The Withcer, this is perhaps the conventional choice.
Alternatively, the series could serve as a continuation of the game's events, exploring what happens after the various possible endings. This would allow for the return of beloved characters and offer closure or new beginnings for their stories.
Another exciting possibility is that the series could focus on entirely new, unrelated events taking place in Night City or even beyond. This would give the writers a blank canvas to introduce new characters and story arcs, while still being rooted in the rich lore of the Cyberpunk 2077 universe.
Given the expansive nature of the world that CD PROJEKT RED has created, the sky's the limit when it comes to storytelling possibilities. Whether it's a retelling, a continuation, or an entirely new adventure, one thing is for sure: fans are eagerly awaiting their next trip to Night City.
So, as we all wait for more details to emerge, the speculation continues to build. One thing is certain: with the combined storytelling prowess of CD PROJEKT RED and Anonymous Content, this upcoming project promises to be another thrilling ride through the neon-lit streets and dark underbelly of Night City.
The Big Questions: Keanu Reeves and Idris Elba to Return?
With the recent release of the Cyberpunk 2077 expansion, Phantom Liberty, featuring Keanu Reeves and Idris Elba, fans are buzzing with speculation. Will these Hollywood A-listers reprise their roles in the live-action adaptation? While nothing is confirmed, the star power of these actors could elevate the project to stratospheric heights.

Is that likely? Given CD PROJEKT RED's track record and the recent involvement of Reeves and Elba in the Phantom Liberty expansion, it's not a stretch to speculate that we might see these stars reprising their roles. The studio has proven its ability to draw in big names like Henry Cavill for The Witcher, so why not Reeves and Elba for a Cyberpunk 2077 live-action series?The combination of CD PROJEKT RED's successful history of adaptations and the potential involvement of Hollywood heavyweights makes this upcoming project one of the most anticipated in recent memory. Whether or not Reeves and Elba return, the studio's past successes offer a promising glimpse into the future of Cyberpunk 2077 on screen.
"Bloodborne" Feature Film Status: Development Producer: Asad Qizilbash, Carter Swan, Lorenzo di Bonaventura Writer: Darren Lemke Hunt your nightmares as you search for answers in the ancient city of Yharnam, now cursed with a strange endemic illness spreading through the…
Don't Miss Another Production Update!