On August 30th American kickboxer, Muay Thai fighter, and mixed martial artist Felice Herrig sent out to her millions of followers an open invitation to send copies of her new book The Lil' Bulldog, Tridz Farm Summer Camp, available for purchase on Amazon, to her gym for signing.
Herring requested that all fans who would like their copy to be signed, send it along with a self addressed stamped envelope. This is  to ensure that the book can be returned once signed at no additional cost to Herrig. As a special bonus, all copies will be signed by her dad Kirk Herrig.
If that wasn't enough, Herrig provided a special incentive stating that "every 10th book I receive will win a signed 8×10 & Lil Bulldog sticker pack of various characters from the book".
Felice Herrig's Mailing Address
Felice Herrig
American Top Team
5750 FL-7
Coconut Creek, FL 33073
USA
Felice Herrig UFC Autograph Cards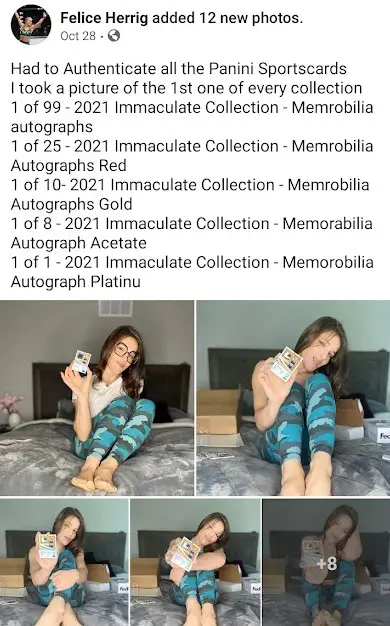 If you want to get Herrig on a UFC specific item, she recently signed 143 cards for Panini's latest UFC set which is available on Amazon.
More Stories You'll Love