Does Unspeakable Respond to Fan Mail?
Regardless of how you've come to know him, it's likely that Unspeakable's work has had an impact on you in some way or another. If you would like to send fan mail to one of the most beloved influencers on social media, whether it's to simply send a message of thanks or perhaps request an autograph through the mail, then the process is pretty simple. Since Nathan is not one of the top celebrities known for responding to fan mail he may be a bit difficult to get in contact with.
With hundreds of millions of fans, it's no surprise that he can't keep up with his fan mail. However, if you would like to reach out to Unspeakable anyway, you can use this easy-to-follow fan mail template to get started. Then simply try reaching out via the addresses below
Talent Agency [Address, Phone Number, & Contact Info]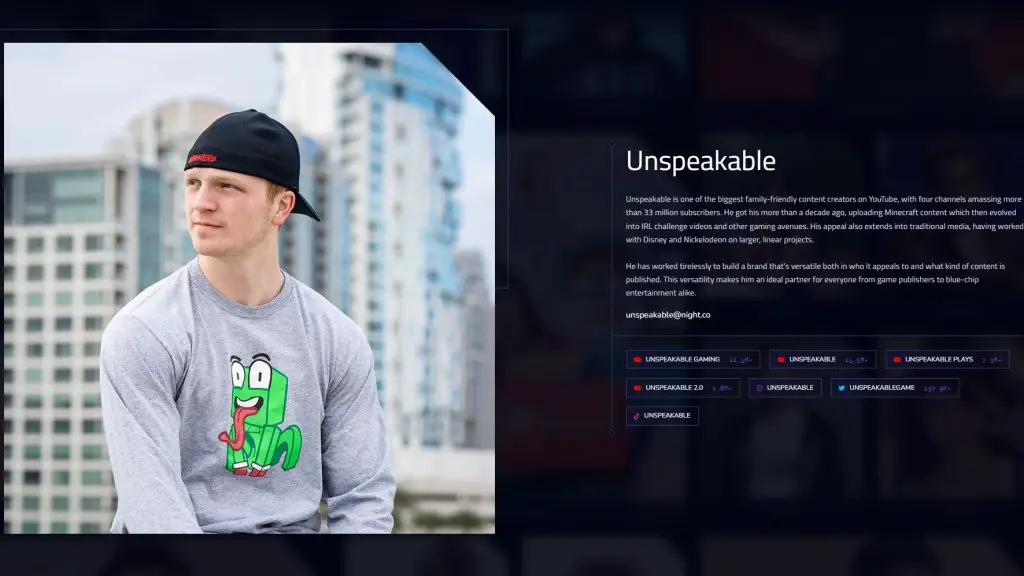 Just like another popular YouTube MrBeast, Unspeakable is represented by Night Media, a multimedia talent management company and creative outpost for one of the most popular creators on the internet.

Reaching out to Night Media is probably your best bet for getting a response from the world-renowned YouTuber. If you're lucky, you might be one of the few fans to receive a signed photo from the popular content creator.
Unspeakable's Fan mail P.O. Box
Unspeakable shared on his YouTube that he does read fan mail! He told his fans "send stuff to me" and provided the following address.
Fan Mail Address
Nathan Graham
4747 Research Forest Drive
STE 180 #264
The Woodlands TX, 77381
USA
Unspeakable also provided the following fan mail address on his website's contact page.
Fan Mail Address
Unspeakable Fan Mail
2211 Rayford Road STE. 111 #444
Spring, TX 77386
DM or Email Unspeakable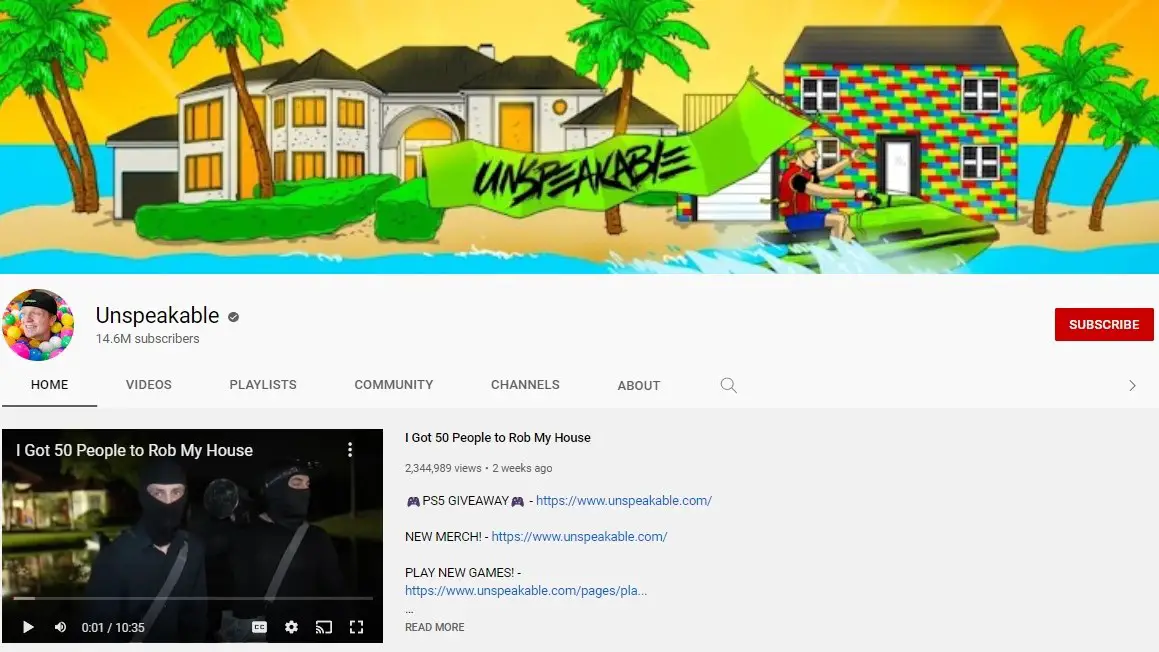 For those who want to contact Unspeakable directly, sending him an email via his official address might be the best way to contact him. You can also DM him on one of his social media accounts which are listed below.

If you explore deep enough on his YouTube profile, then you'll eventually find his personal email address. If you would like to send him well wishes, express your appreciation for his content, or just say hi, send an email to Unspeakable at unspeakable@night.co.
About Unspeakable
Nathan Graham, better known to his fans as Unspeakable, is a popular YouTuber with over 14 million subscribers. Nathan first started his YouTube channel back in 2012 and has since become one of the most popular gaming content creators on the platform.

On his channel, you'll find a variety of gaming-related content, including vlogs, challenges, Let's Plays, and more.

In addition to being an entertaining YouTuber, Nathan is also a successful businessman; he has his own merchandise line and has even authored a couple of books.

If you're looking for an enjoyable and informative gaming channel to watch, be sure to check out Unspeakable!
FAQs
Who is Unspeakable's Manager?
Unspeakable's manager is Reed Duchscher, the CEO and Founder of Night Media. You can contact him directly by emailing reed@nightmedia.co.
Where does Unspeakable Live?
Unspeakable lives in the Dallas/Fortworth area.
Get Updated Celebrity Contact Info First!
Sign up for the Tales From The Collection newsletter and be the first to know when new contact info is added for celebrities like Johnny Depp, Keanu Reeves, and Taylor Swift!