Christian Bale has a dedicated following due to his ability to fully immerse himself in a wide range of roles and his willingness to undergo drastic physical transformations for the sake of a character. His performances are often praised for their intensity, nuance, and authenticity. He is known for his tendency to go to great lengths to prepare for roles, whether it be shedding or gaining weight, learning a new accent or skill, or studying the psychology of a character. He also has a reputation for being extremely private and elusive in his personal life, which has only added to his allure as a performer.
Bale's role in Christopher Nolan's Dark Knight Trilogy as Batman/Bruce Wayne, is considered by many as one of the most iconic portrayals of the character and is credited for bringing the character to mainstream and making Batman one of the most popular superheroes in the world.
His dedication and commitment to his craft have earned him critical acclaim and a reputation as one of the most talented actors of his generation, which has resulted in a dedicated fanbase that eagerly anticipates each of his new projects.
To help make it easy for Christian Bale's fans to contact him, the following addresses, emails, and phone numbers have been compiled to give his fans the best and most up-to-date resources for contacting him directly or through his representatives.
How to Contact Christian Bale
Every day, thousands of people contact the celebrities, athletes, and public figures they admire most. Some want to request donations for charity, some seek new business opportunities, but most just want to send fan mail.

That's because fan mail is a great way to express your support and admiration. Since Christian Bale is such a huge star, there's no doubt that the Dark Knight actor gets his fair share of messages and well wishes.
Christian Bale doesn't have an established record of responding to fan mail. Don't let that discourage you though. You can reach out to him by using this simple fan mail template to get started. If you're having trouble expressing yourself, you can also generate a letter with AI! Then just try reaching out via the addresses below. Good luck!
More Ways to Contact Christian Bale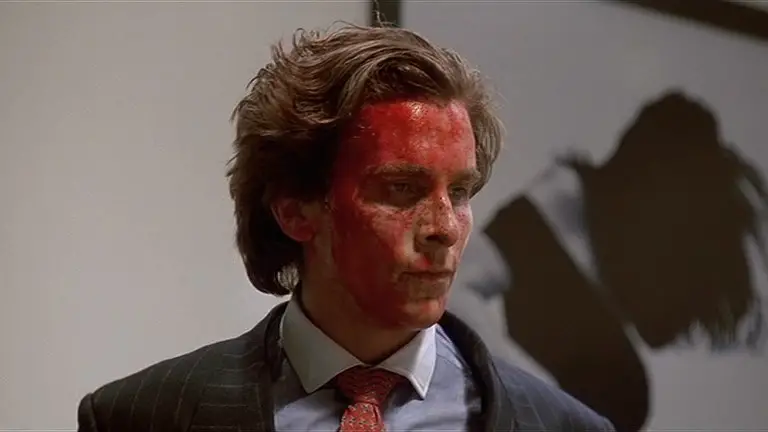 If you still need more email addresses, phone numbers, and mailing addresses in order to reach the MCU and DCEU actor then look no further. Bale has more than one agency looking out for his interests. Try reaching him at the following representatives.
Legal Representative
Publicist
Goodman, Genow, Schenkman, Smelkinson & Christopher
9665 Wilshire Blvd
5th Floor
Beverly Hills, CA 90212
USA
+1 310 385 9300 phone
+1 310 385 9333 fax

Representative:
Carlos K. Goodman
Viewpoint
8820 Wilshire Blvd
Suite 220
Beverly Hills, CA 90211
USA
310-388-3333 phone

Representatives:
Jennifer Allen
Lindsey Ludwig-Rahm
DM Christian Bale on Social Media
A lot of fans are more comfortable DMing than they are with sending a letter in the mail or making a phone call. It's a strategy that can work as there are a number of celebrities that have been known to respond to DMs. Try reaching Bale on his official social media accounts.
About Christian Bale
Christian Bale is a Welsh actor best known for his roles in American Psycho, The Dark Knight trilogy, and The Fighter. He began his acting career as a child, starring in Steven Spielberg's Empire of the Sun. He has since gone on to become one of the most highly respected actors of his generation, known for his commitment to roles and his ability to physically transform for them.

Bale has been nominated for numerous awards throughout his career, including the Academy Award for Best Supporting Actor for his role in The Fighter, and has won several, including the Golden Globe for Best Supporting Actor for the same role.
FAQs
Who is Christian Bale's manager?
Christian Bale's agent is WME's Tim Curtis. You can contact Christian Bale via Tim at
tc@wmeentertainment.com.
What is Christian Bale's fan mail address?
You can write to Christian Bale via WME at:
9601 Wilshire Blvd
Beverly Hills, CA 90210
USA
Get Updated Celebrity Contact Info First!
Sign up for the Tales From The Collection newsletter and be the first to know when new contact info is added for celebrities like Nick Offerman, Genesis Rodriguez, and Pedro Pascal!