Patrick Fugit is popular among his fans for several reasons. One of the main reasons is his talent as an actor. He has been praised for his ability to deliver complex and nuanced performances and has a natural on-screen presence that draws viewers in.
Additionally, Fugit has a relatable and down-to-earth persona that fans find appealing. He has been known to interact with fans on social media and at public events and is often described as approachable and friendly.
Another factor that contributes to Fugit's popularity is his versatility as an actor. He has played a wide range of characters, from the lovable and naive William Miller in "Almost Famous," to the troubled and haunted Kyle Barnes in "Outcast." Fans appreciate his willingness to take on diverse and challenging roles, and his ability to bring depth and authenticity to each character he portrays.
To help make it easy for Patrick Fugit's fans to contact him, the following addresses, emails, and phone numbers have been compiled to give his fans the best and most up-to-date resources for contacting him directly or through his representatives.
How to Contact Patrick Fugit
Every day, thousands of people contact the celebrities, athletes, and public figures they admire most. Some want to request donations for charity, some seek new business opportunities, but most just want to send fan mail.

That's because fan mail is a great way to express your support and admiration. Since Patrick Fugit is such a huge star, there's no doubt that the Love & Death actor gets his fair share of messages and well wishes.
Patrick Fugit does not have a strong history of responding to fan mail. Don't let that discourage you though! You can reach out to him by using this simple fan mail template to get started. If you're having trouble expressing yourself, you can also generate a letter with AI! Then just try reaching out via the addresses below. Good luck!
More Ways to Contact Patrick Fugit
If you still need more email addresses, phone numbers, and mailing addresses in order to reach the Babylon actor then look no further. Fugit has more than one agency looking out for his interests. Try reaching him at the following representatives.
Manager
Levin / Brown Management
1438 N Gower St
Bldg 74 PMB 40
Hollywood, CA 90028
USA
323-860-8130 phone

Representative:
Gail Levin
323-628-0683 phone
DM Patrick Fugit on Social Media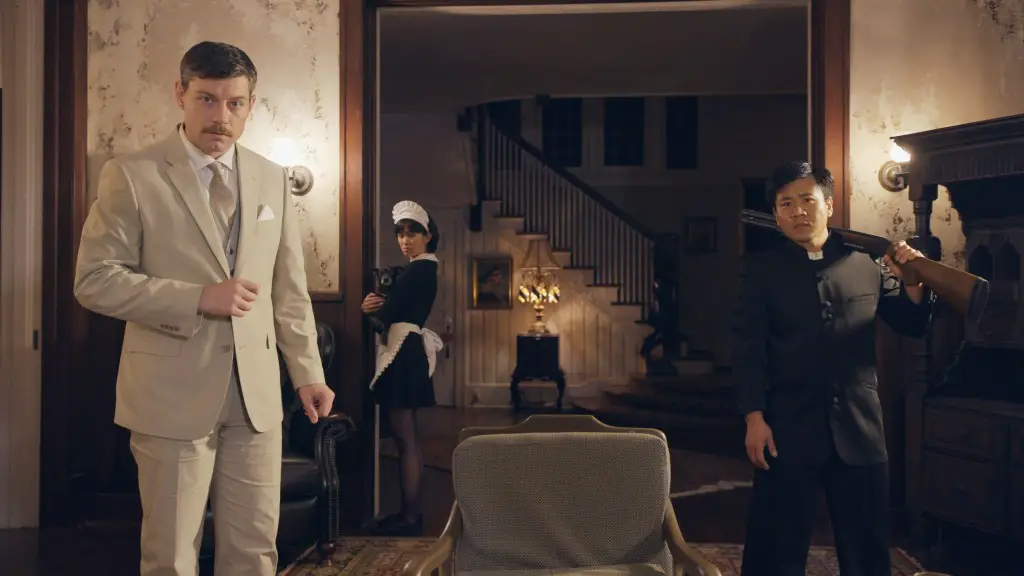 A lot of fans are more comfortable DMing than they are with sending a letter in the mail or making a phone call. It's a strategy that can work as there are a number of celebrities that have been known to respond to DMs. Try reaching Fugit on his official social media accounts.
About Patrick Fugit
Patrick Fugit is an accomplished actor known for his captivating performances in film and television. He was born in 1982 in Salt Lake City, Utah, where he developed a passion for acting at a young age. Fugit began his career in a summer theater program at the University of Utah when he was just eleven years old, and continued to act in high school and regional productions.
Fugit is perhaps best known for his breakout role as William Miller in Cameron Crowe's beloved film "Almost Famous" (2000), which earned him critical acclaim and several award nominations. He has since appeared in a variety of film and television projects, including "Gone Girl" (2014), "Wristcutters: A Love Story" (2006), and "Outcast" (2016-2017).
Fugit has been recognized for his impressive talent with numerous award nominations and wins, including a Chicago Film Critics Association Award for Most Promising Actor for his work in "Almost Famous." He also won a Best Actor award at the Burbank International Film Festival for his performance in "Alex & The List" (2017).
Aside from acting, Fugit enjoys biking and skating. He also has a musical side and plays guitar and sings as part of the Salt Lake City band "Mushman."
FAQs
Who is Patrick Fugit's manager?
Patrick Fugit's agent is The Gersh Agency's Liz Pokora-Sadowsky. You can contact Fugit through his agent at
sadowskyl@gersh.com.
What is Patrick Fugit's fan mail address?
You can write to Patrick Fugit via The Gersh Agency at:
41 Madison Avenue
29th Floor
New York, NY 10010
USA
What is Patrick Fugit's phone number?
While Patrick Fugit's personal phone number is not public information, you can reach him by phone through his representatives by calling The Gersh Agency at +1-212-997-1818.
Get Updated Celebrity Contact Info First!
Sign up for the Tales From The Collection newsletter and be the first to know when new contact info is added for celebrities like Sarah Silverman, Dolly Parton, and Barbara Corcoran!