Linda Hamilton's enduring appeal lies in her unique blend of talent, dedication, and trailblazing roles that have redefined the portrayal of women in action films. Most notably, her transformative performance as Sarah Connor in the "Terminator" franchise showcased an unprecedented display of physical strength and emotional depth in a female character, challenging Hollywood norms and inspiring generations of actors and filmmakers.
At the same time, her work in television, particularly in the series "Beauty and the Beast," demonstrated her range and versatility, earning her critical acclaim. Beyond her acting roles, Hamilton's candid advocacy for mental health awareness, drawn from her own personal experiences with bipolar disorder, has resonated with many, adding a dimension of relatability and courage to her public persona.
Linda Hamilton has captured the attention of many, including businesses, charities, and devoted fans. If you're one of the many individuals looking to get in touch with her, you're in luck! We've compiled a comprehensive list of the most current and reliable addresses, emails, and phone numbers available, enabling you to connect with Linda Hamilton directly or through her representatives with ease.
Linda Hamilton Contact Information Quick Reference
Linda Hamilton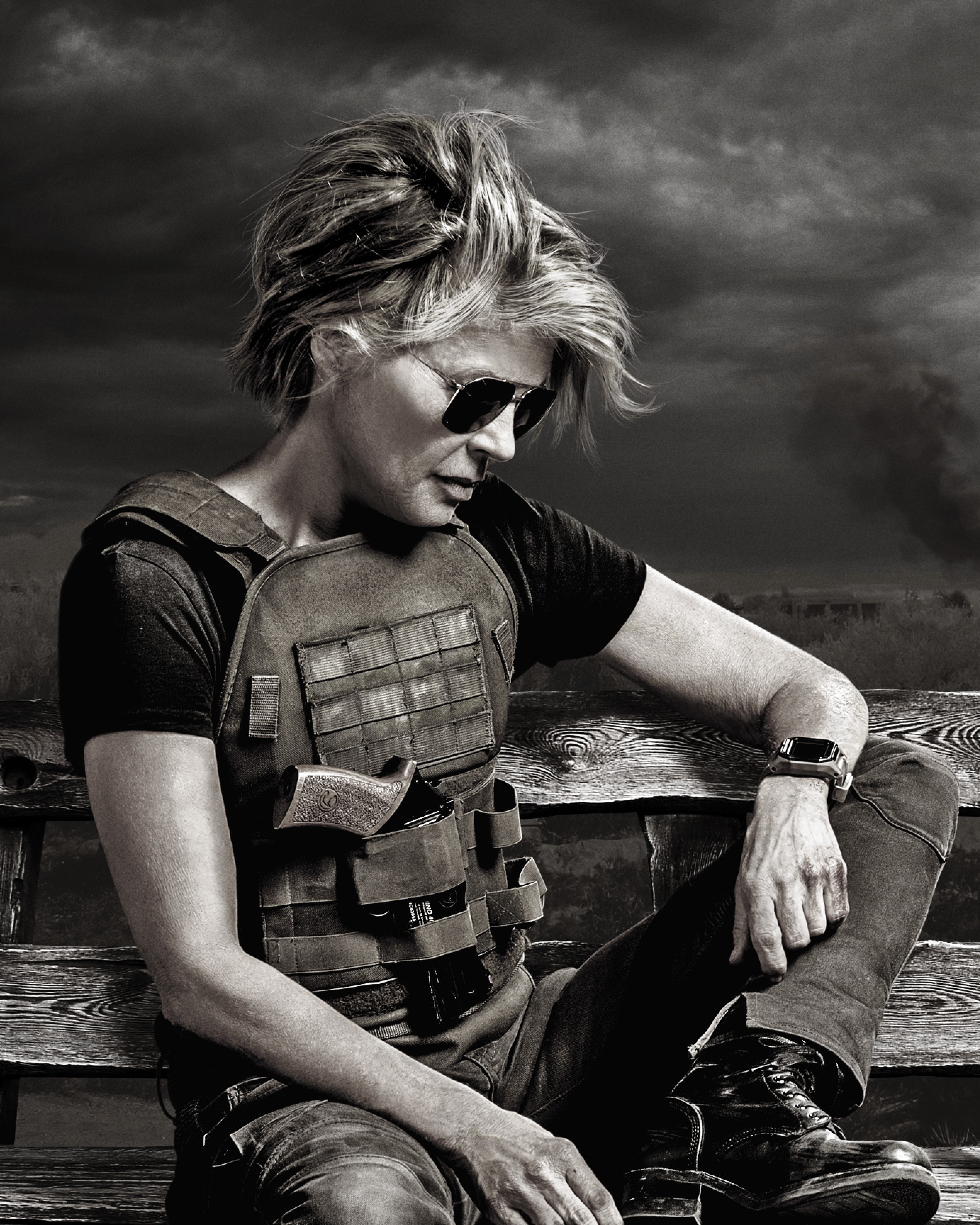 Actress
Linda Hamilton is a renowned actress celebrated for her seminal role as Sarah Connor in the "Terminator" film series and for her part on the television series "Beauty and the Beast." Her enduring performances, marked by their intensity and authenticity, have earned her a significant place in the realm of film and television, particularly in action and sci-fi genres.
Address:
1505 10th Street

Santa Monica, Los Angeles, CA 90401
,
USA
Signature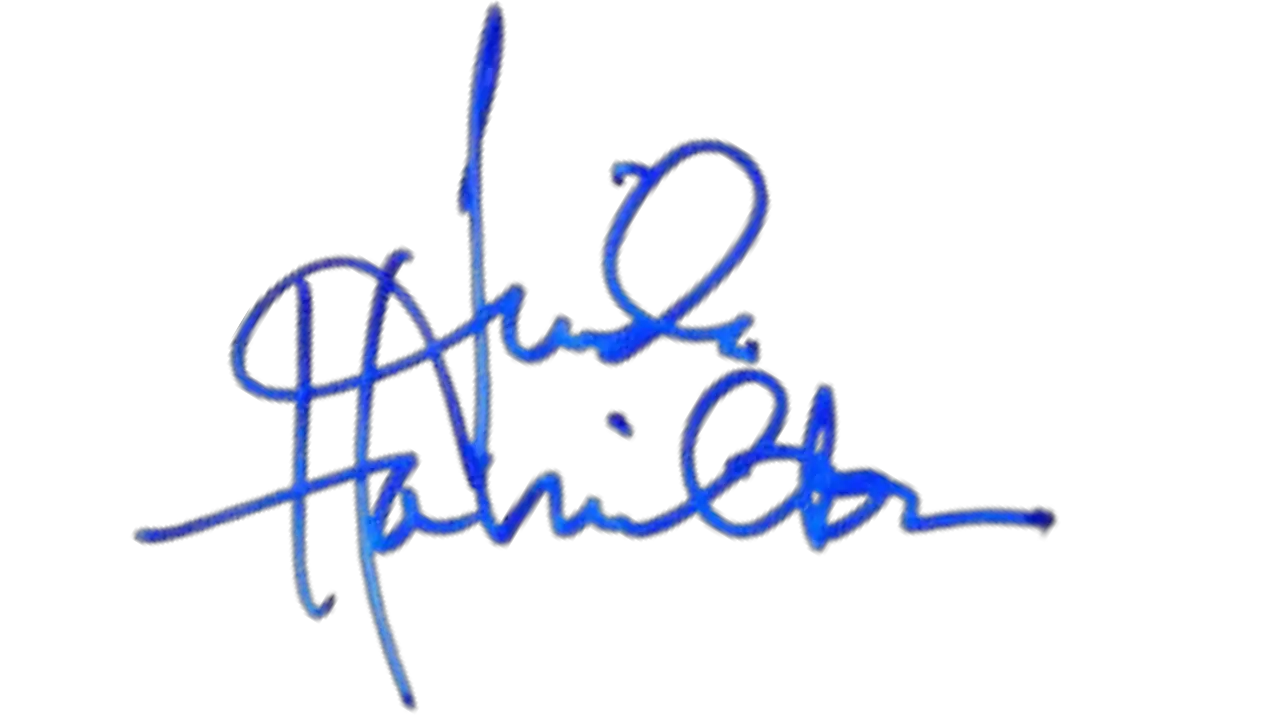 How to Contact Linda Hamilton
Connecting with your favorite celebrities, athletes, and public figures is a common practice for many people. Whether it's to request donations for a charitable cause, explore new business opportunities, or simply express your admiration and support, fan mail remains a popular means of reaching out to those in the public eye.
As Linda Hamilton's star continues to rise, it's no surprise that the talented actress receives an abundance of messages and well-wishes from her dedicated fans. Hamilton does have some history of responding to fan mail. You can contact her by using a simple fan mail template or even generate a letter with the help of AI.
We've compiled a list of addresses below that you can use to try and get in touch with Linda Hamilton directly or through her representatives. Give it your best shot, and good luck!
DM Linda Hamilton on Social Media
Many fans find direct messaging on social media to be a convenient and modern way to connect with their favorite celebrities. If you prefer the ease of DMs over traditional letters or phone calls, you might want to consider reaching out to Linda Hamilton via her official social media platforms.
Numerous celebrities are known to engage with fans through direct messages, making this a potentially effective method for establishing contact. By reaching out to Linda Hamilton on social media, you could foster a more personal connection and potentially receive a response from the actress herself.
To begin, explore the following list of Hamilton's official social media accounts. Try sending her a direct message or tagging her in a post, and you may be lucky enough to get a response. Best of luck!
About Linda Hamilton
Linda Carroll Hamilton (born September 26, 1956) is an acclaimed American actress, best known for her role as Sarah Connor in the "Terminator" film series and for her part on the television series "Beauty and the Beast" (1987-1990). With a career spanning more than four decades, Hamilton's performances have been characterized by their intensity and authenticity.
Hamilton was born in Salisbury, Maryland, to a family of five siblings. After earning a scholarship to attend Washington College, she subsequently relocated to New York to study method acting at the Lee Strasberg Theatre and Film Institute.
Her breakout role came in 1984 with James Cameron's sci-fi classic "The Terminator". As Sarah Connor, she delivered a groundbreaking performance that redefined female action roles. She returned to the franchise for "Terminator 2: Judgment Day" (1991), for which her physical transformation and emotive performance earned her multiple award nominations.
While maintaining her film career, Hamilton also had a notable television presence. She starred in the critically acclaimed series "Beauty and the Beast" alongside Ron Perlman, for which she received two Golden Globe nominations and an Emmy nomination. Her other television credits include "Chuck" and "Defiance", demonstrating her versatility across a range of genres.
Throughout her career, Hamilton has tackled complex roles in both film and television, consistently challenging the status quo for women in action roles. She reprised her role as Sarah Connor for "Terminator: Dark Fate" (2019), once again returning to the franchise that defined her career.
Off-screen, Hamilton has been candid about her struggles with bipolar disorder, using her platform to advocate for mental health awareness. She was married twice, notably to director James Cameron from 1997 to 1999, and she has two children.
As of my knowledge cutoff in September 2021, Linda Hamilton continues to contribute to the film industry both in front of and behind the camera, earning respect for her commitment to her craft and her enduring portrayals of strong, resilient characters.
Get Updated Celebrity Contact Info First!
Sign up for the Tales From The Collection newsletter and be the first to know when new contact info is added for celebrities like Anna Baryshnikov, Jason Segel, and Jessica Williams!