The Dark Knight Returns: What We Know So Far
The much-anticipated sequel to the blockbuster hit "The Batman" is officially in the pipeline, and fans couldn't be more thrilled. After Robert Pattinson broke the news of the production last year, new details have finally emerged.

Tentatively titled "The Batman Part II," the feature film is slated for a projected release date of October 3, 2025. Filming is set to begin in March 2024. Gotham City's dark and gritty streets will be captured in the UK, as was the case with the first installment.
🦇 The Batman Part II 🌃
🎬 Format: Feature Film 🎥
🗓️ Filming Begins:
📅 Projected Release Date:
🌍 Filming Location: United Kingdom 🇬🇧
👩‍💼 Producer: Dylan Clark, Geoff Johns, Michael Uslan 👥
📝 Writer: Matt Reeves, Mattson Tomlin 🖋️
🎬 Line Producer: Simon Emanuel 🎥
🛠️ Production Manager: Chris Warner 🔧
📋 Production Coordinator: Emmanuel Pappas 🗂️
📸 Director Of Photography: Greig Fraser 🎥
🎬 Assistant Director: Toby Hefferman 🎥
🌟 Cast: Robert Pattinson, Paul Dano, Colin Farrell, Andy Serkis, Jeffrey Wright 🎭
🎭 Casting Director: Lucy Bevan 📋
📖 Synopsis: Two years of stalking the streets as the Batman 🦇, striking fear into the hearts of criminals 💔, has led Bruce Wayne deep into the shadows of Gotham City 🌃. With only a few trusted allies — Alfred Pennyworth, Lt. James Gordon 👮‍♂️ — amongst the city's corrupt network of officials 🏛️ and high-profile figures, the lone vigilante has established himself as the sole embodiment of vengeance 😡 amongst his fellow citizens. When a killer targets Gotham's elite with a series of sadistic machinations 😈, a trail of cryptic clues 🕵️‍♂️ sends the World's Greatest Detective on an investigation into the underworld 🌍, where he encounters such characters as Selina Kyle (aka Catwoman 😺), Oswald Cobblepot (aka the Penguin 🐧), Carmine Falcone, and Edward Nashton (aka the Riddler ❓). As the evidence begins to lead closer to home 🏠 and the scale of the perpetrator's plans becomes clear 🧩, Batman must forge new relationships 💪, unmask the culprit 🎭, and bring justice to the abuse of power and corruption that has long plagued Gotham City 🌃.
The Dynamic Duo: Matt Reeves and Mattson Tomlin
Director Matt Reeves and writer Mattson Tomlin are reuniting for this sequel, promising another deep dive into the psyche of Bruce Wayne and the criminal underworld of Gotham. The duo's previous collaboration on "The Batman" was met with critical acclaim, setting high expectations for this next chapter.
A Star-Studded Cast Returns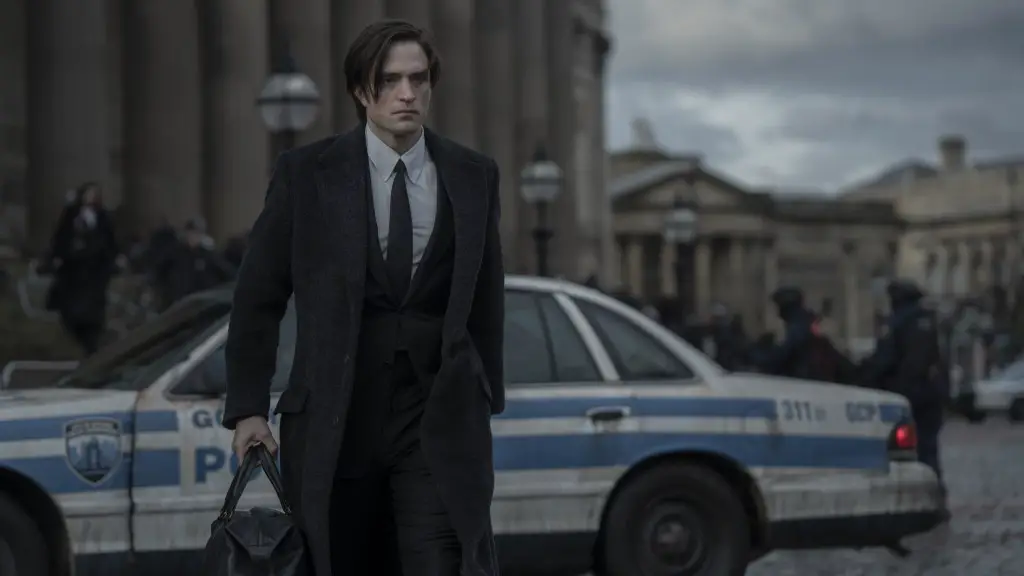 Robert Pattinson will don the cape and cowl once again, reprising his role as the Dark Knight. Joining him are Paul Dano, Colin Farrell, Andy Serkis, and Jeffrey Wright, who will reprise their roles from the first film. 
Casting Director Lucy Bevan, known for her work on a variety of high-profile projects, will be responsible for bringing this ensemble cast together.
Production Powerhouses
Articulated Productions Ltd and Rozar Pictures, LLC are teaming up with Warner Bros. Studios Leavesden for the production. Other key players include 6th & Idaho, Dylan Clark Productions, Mad Ghost Productions, Branded Entertainment, and DC Studios. These studios have a history of delivering blockbuster hits, ensuring that "The Batman Part II" will be nothing short of spectacular.
Articulated Productions Ltd / Rozar Pictures, Llc
       Warner Bros. Studios Leavesden,
    Warner Drive, Hertfordshire, Abbots Langley, Leavesden WD25 7LP, UK      info@wbsl.com
  PHONE: +44 (0) 20 3427 7777      
6th & Idaho
       6255 W. Sunset Blvd.,
    LA, CA 90028      323-450-4220
  rc@sixth-and-idaho.com |    sixthandidahoassistant@gmail.com      
Dylan Clark Prods
       1207 4th Street Ste 300,
    Santa Monica, CA 90401      424-235-7024
  dylanclarkproductionshr@gmail.com      
Mad Ghost Productions
       4000 Warner Blvd., Bldg. 95, Rm. 120,
    Burbank, CA 91522      818-977-1183
  charlotte@madghost.com      
Branded Entertainment
       1601 Cloverfield Blvd., South Tower, 2nd Floor,
    Santa Monica, CA 90404      310-460-3222      
Dc Studios
       2900 W Alameda Ave.,
    Burbank, CA 91505      818-977-1522
  adam.schlagman@dccomics.com      
Warner Bros. Pictures
       4000 Warner Blvd.
    Burbank, CA 91522      818-954-6000
  emmanuel.pappas@warnerbros.com
What's Next?
With filming set to begin in less than a year, the excitement is palpable. Producers Dylan Clark, Geoff Johns, and Michael Uslan are returning, bringing their extensive experience within the DCEU to the table. Geoff Johns, in particular, has worked on other DCEU films like "Aquaman," "Justice League," "Wonder Woman 1984," and "Suicide Squad."
So mark your calendars, Bat-fans. The Dark Knight is set to return, and Gotham City will never be the same.
---
For more updates on "The Batman Part II" and other entertainment news, stay tuned to Tales From The Collection.
Don't Miss Another Production Update!