August turned out to be a great month for through the mail (TTM) autograph collecting. Although, it didn't start that way. At first it was a bit slow and was an even bigger disappointment for in person collection. I was supposed to see Owen Wilson, Ewan McGregor, Hayden Christensen, and more at Celebrity Fan Fest. However, the day before the con, the organizers announced its cancellation. I was looking forward to meeting a lot of the guests that had been announced. That's okay though. There will be another opportunities in the future.
On a more positive note, the piece I did on Nintendo designer Lance Barr, which included the manuals he signed for me, was picked up by Nintendo Life, Kotaku, and several major video game news sites for use in their stories. This month I had another Nintendo related TTM return, this time from Nicole Eggert, who appeared on the first episode of the Super Mario Brothers Super Show.
Nicole Eggert
Nicole Elizabeth Eggert (born January 13, 1972) is an American actress. She played Summer Quinn on the television series Baywatch and guest-starred in the premiere episode of The Super Mario Bros. Super Show! in 1989.
| | |
| --- | --- |
| Sent | 16AUG2021 |
| Received | 23AUG2021 |
| Days | 7 |
Sean Barton
Sean Barton was born on March 29, 1944 in Hampton Court, Surrey, England. He is known for his work on Mutant Chronicles (2008), Star Wars: Episode VI – Return of the Jedi (1983) and Chaos (2005).
As a huge Star Wars fan, I was very happy to add Barton to my collection. ROTJ is my favorite film in the Skywalker Saga. If not for fan mail and the TTM autograph collecting hobby, I would never have the kinds of opportunities to get in touch with the people like Barton whose work I find to be so important. Thanks Mr. Barton!
| | |
| --- | --- |
| Sent | 7AUG2021 |
| Received | 24AUG2021 |
| Days | 17 |
Chris Walas
Chris Walas is an American film director, special effects expert, and make-up artist. He was born in Chicago, Illinois. Walas rose to fame in the 1980s, with effects for films such as "Airplane!" (1980), "Dragonslayer" (1981), and "Return of the Jedi" (1983). In the film "Raiders of the Lost Ark" (1981), Walas created the effects for a scene where the Nazi villains' faces melt from the intense heat generated by the Ark of the Covenant. In 1984, Walas was credited for the design of the gremlins in the film "Gremlins", a film that grossed 153.1 million dollars at the box office.

I asked Walas if he had been consulted for Indiana Jones 5 and he said that he had not. I also inquired about what he thought of Disney's reemphasis on practical effects. He had this to say:
| | |
| --- | --- |
| Sent | 6AUG2021 |
| Received | 31AUG2021 |
| Days | 25 |
Marlee Matlin
Marlee Beth Matlin (born August 24, 1965) is an American actress, author, and deaf activist. I contacted the production office for "Untitled Marlee Matlin Project" which she will be staring in. Evidently they forwarded my autograph request to Studio Fan Mail as they send me this pre-printed signature. You can learn more by reading our guide on fake autographs.
| | |
| --- | --- |
| Sent | 2 Aug 2021 |
| Received | 20 Aug 2021 |
| Days | 18 |
| TTM Address | "Untitled Marlee Matlin Project" via solooneprods@gmail.com |
Non TTM Autograph Purchases
Emilia Clarke
Emilia Clarke sold signed copies of her new comic Mother of Madness via the UK-based site Forbidden Planet. The signed comics went for the dirt cheap price of £5.99 and were limited to one per customer.
Lady Gaga
Lady Gaga came through with a much better effort on her latest offering of signed Chromatica CDs. The last time she put these up for sale, fans were only getting her first initial "L". Now, she's at least doubled the length of her signature with her first and last initials "LG".
Lizzo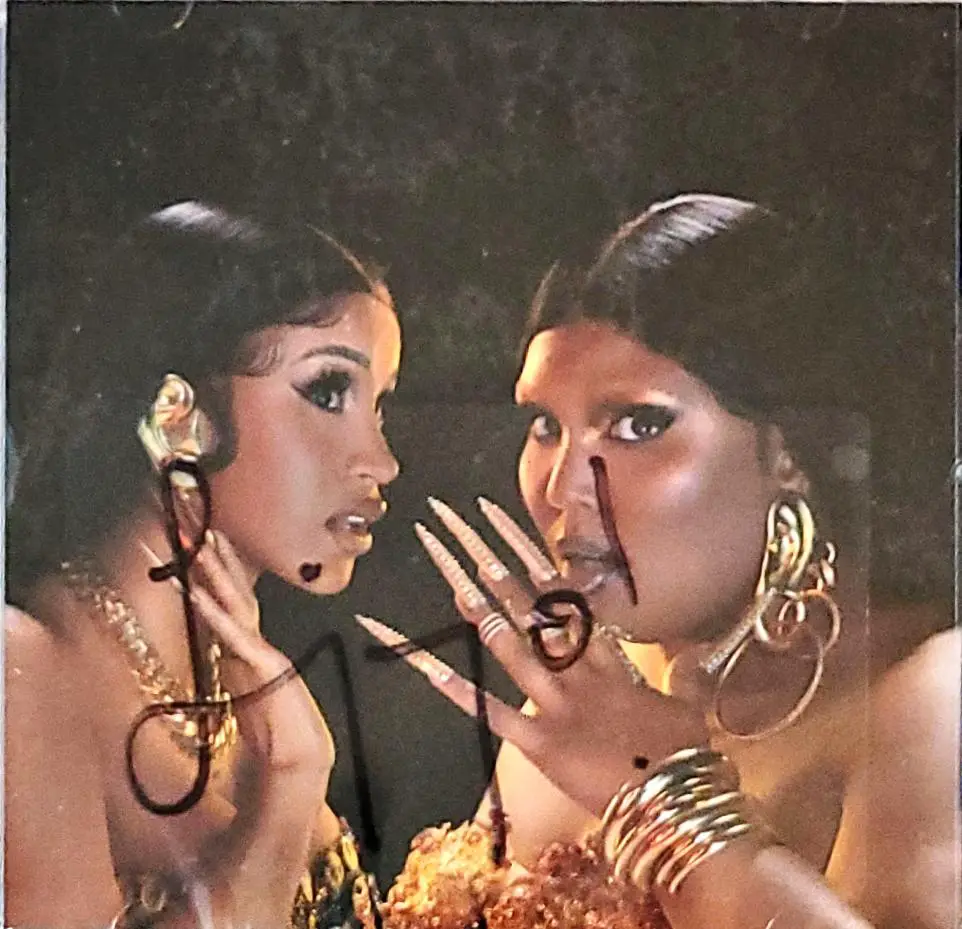 Lizzo's CD was a bit of a surprise. She didn't sign the CD booklet or an art card, as is usual practice. Instead, she signed a sticker which was placed on the jewel case. That's rather unfortunate as it makes it quite difficult to display.
More Stories By Tales From The Collection