Ewan McGregor is a Scottish actor who has been in some of the most popular films in recent memory. He first gained attention for his role in the cult classic Trainspotting, and he has since starred in major films like Moulin Rouge!, Black Hawk Down, and the Star Wars prequel trilogy.

McGregor is also an accomplished stage actor, and he has won several awards for his work in film and television. Despite his success, McGregor remains down-to-earth and approachable, and he is known for his humor and wit.

He is also an outspoken advocate for social causes, such as LGBTQ rights and gender equality. It is no wonder that McGregor has such a large and loyal fanbase; he is a talented and principled artist who uses his platform to make a difference in the world.

To help make it easy for Ewan McGregor's fans to contact him, the following addresses, emails, and phone numbers have been compiled to give his fans the best and most up-to-date resources for contacting him directly or through his representatives.
How to Contact Ewan McGregor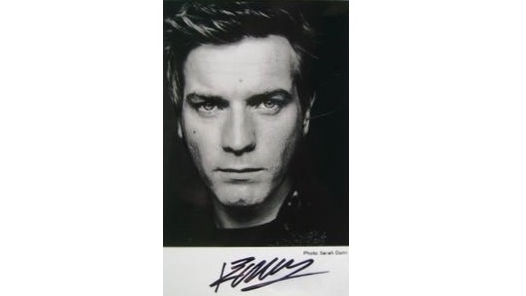 Regardless of how you've come to know him, it's likely that Ewan's work has had an impact on you in some way or another. If you would like to send fan mail to one of the most beloved actors in the Star Wars universe, whether it's to simply send a message of thanks or perhaps request an autograph through the mail, then the process is pretty simple.

Since Ewan McGregor is one of the many Star Wars actors that respond to fan mail, he has been known to send fans free autographs through the mail. You can reach out to him by using this simple fan mail template. If you're having trouble expressing yourself, you can also generate a letter with AI! Then just try reaching out via the addresses below. Good luck!
More Ways to Contact Ewan McGregor
If you still need more email addresses, phone numbers, and mailing addresses in order to reach the Birds of Prey actor then look no further. McGregor has more than one agency looking out for his interests.
Here are some of his representatives at his publicist Narrative PR that you can also try reaching out to.
Meet Ewan McGregor in Person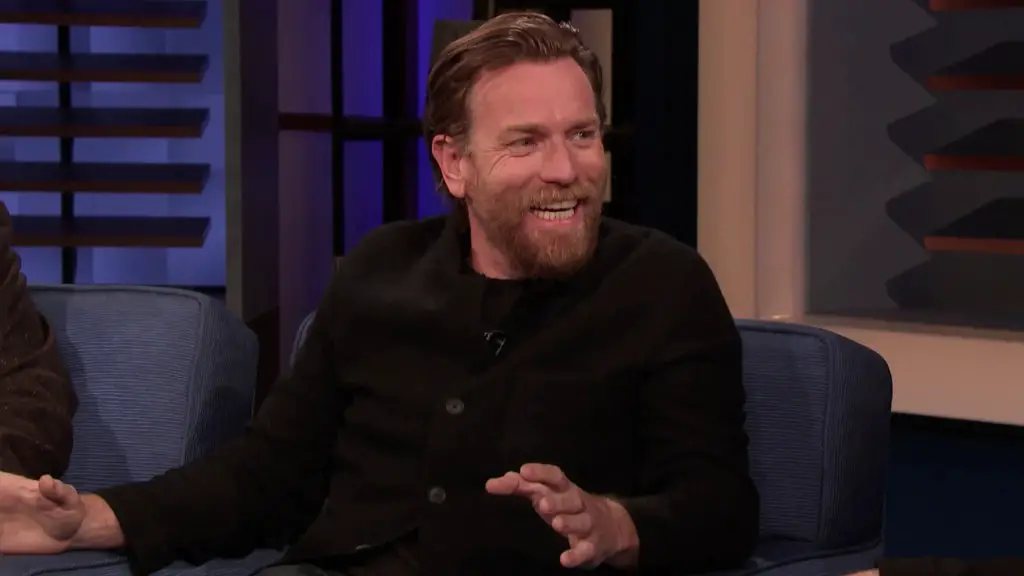 Ewan McGregor is known for being incredibly kind to his fans during appearances at pop culture events like Star Wars Celebration. Thankfully, there are tons of opportunities to meet the Obi-Wan star in person.
Comic cons offer an incredible opportunity for meet and greets where you can get up close and personal with your favorite celebrities. Typically you can choose to do photo ops or autograph signings, or both! For the most face-time with celebrity guests, you'll certainly want to go for the autograph where you can usually expect to have about a minute to converse with the celebrity as they try and get through a long line of attendees.
DM Ewan McGregor on Social Media
A lot of fans are more comfortable DMing than they are with sending a letter in the mail or making a phone call. It's a strategy that can work as there are a number of celebrities that have been known to respond to DMs. Unfortunately, Ewan McGregor does not have any social media accounts! Therefore, you should not DM any account under his name because they are all fan accounts and are not affiliated with the actor at all.
More About Ewan McGregor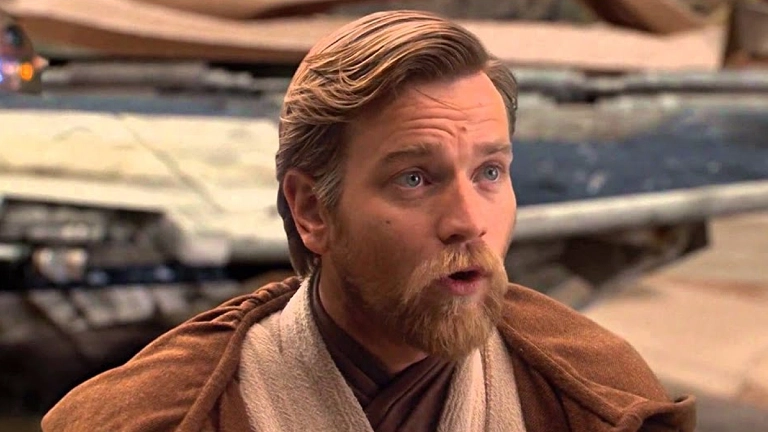 Ewan McGregor is a Scottish actor who has appeared in a wide variety of films, television shows, and stage productions. He is perhaps best known for his roles in the "Star Wars" prequel trilogy and the critically acclaimed film "Trainspotting." However, McGregor has also shown his versatility by appearing in such disparate projects as the musical "Moulin Rouge!" and the television series "Fargo."

In addition to his acting work, McGregor is also an accomplished director and producer. His work has earned him numerous awards and nominations, including an Academy Award nomination for Best Actor. McGregor is a skilled performer with a wide range of credits to his name. He is an actor who is equally at home in big-budget blockbusters and small-scale independent films. Whatever the project, McGregor brings his trademark charisma and talent to every role.
FAQs
Who is Ewan McGregor's manager?
Ewan McGregor's agent is UTA's, Sam Stone who you can contact by email at
StoneS@unitedtalent.com.
What is Ewan McGregor's fan mail address?
You can write to Ewan McGregor via WME at:
UTA Plaza
9336 Civic Center Drive
Beverly Hills, CA 90210
USA
Get Updated Celebrity Contact Info First!
Sign up for the Tales From The Collection newsletter and be the first to know when celebrities like new contact info is added for celebrities like Sydney Sweeney, Anya Taylor-Joy, and Diego Luna!