Filmmaker Amanda Moon was born on the outskirts of San Antonio, Texas where she continues to make an impact on the Lone Star State's burgeoning film industry. Over the years, she's worn a number of different hats; sometimes she's working in front of the camera but mostly behind the scenes. She's been an electrician on the CW's Walker, Key Set Production Assistant on the feature film Plus/Minus, and most recently best gal grip on HBO Max's Love and Death. I had the opportunity to talk with Amanda about filming in Texas and working on Love and Death shortly after the series wrapped.

Amanda got her start in film after moving to California initially to pursue medical school. Eventually, she found herself at a crossroads, which set her on a new track toward the film industry. Surrounded by creatives in Los Angeles, she got her introduction to film through a friend who needed help writing a script. That served as a launchpad for Amanda to start working in LA's indie circuit.

She started off doing smaller projects like web series and short films. As Amanda recalls, "I didn't really do anything in major feature films or television or anything like that. You know, just mainly music videos and smaller things, and it was only when I came back to Texas when I got my jump-start."
Breaking Into the Texas Film Industry
For a filmmaker, leaving a film hub like LA for the Alamo City is a scary proposition. The state has yet to build a reputation for film and television like California, Georgia, or New York have, but Texas' growing talent pool and attractive tax incentives are slowly beginning to change that. Amanda's transition from Silicon Valley to the Silicon Prairie in the spring of 2019 was eased by a friend who was already working on commercials in Texas at the time. Amanda explained, "I lucked out because I had a friend that I went to high school with. He worked in the commercial world and worked on Fear the Walking Dead, so there was a little bit of nepotism at play there. But honestly, he got me one job, the rest of the jobs I earned on my own for my own work ethic."

Among other roles, Amanda started off as a background actor and grip. She explained the grip's role in easy-to-understand terms: "the simplest way we can put it is we help support cameras. So, anything that a camera goes on, you know a dolly, a crane, a jib, any car mount, helicopter mount, grips are involved with that. We're mounting the camera to secure it safely so they can get their shot off. We're also shaping, carving, and diffusing light and taking away light just so it can look picture-pretty. So, that sometimes means adding color to frames or putting negative to take away light, whatever it may be. You know the electricians will set the lamps and then we're there to kind of make that light do what it's supposed to do, whatever the DP (Director of Photography) wants."

If all of that was Greek to you, Amanda is aware of the problem. In an effort to help viewers understand what goes into making the content they love, Amanda has taken to sharing her experiences on TikTok and Instagram. "I think it's always interesting to have an insider perspective of what happens in the world and how we make it look the way it does and in the time period that we're able to. For people who are interested in this industry, giving tips or giving insight is always really helpful for them. And like I said, I always want to give back. I have a whole TikTok series to introduce people to the business. How do you get in? Where do you start? How do I be a PA (Production Assistant)? What's a grip? You know those sorts of things. Things that I could speak on confidently and just share because this industry is notorious for being hard to get into."
Fighting for Equality on and off Set
Amanda's journey through the film industry is not one without struggle, though. As her career was starting to hit its stride, the COVID-19 pandemic hit, and the film industry was one sector that was not spared in the slightest. Amanda felt that personally. In early 2020, she was in the midst of filming the Amazon series Panic when the production came to a grinding halt. From that point, productions in Texas were few and far between, but an opportunity arose in May to be part of a SAG (Screen Actors Guild) production.

Amanda explained that "around May I had heard word from a producer that I worked with before. He wanted me to do production design for a feature that he was doing." Unfortunately, Amanda's good fortune turned sour as production on Red Stone got underway in the small conservative Texas town of Corsicana. As a queer, biracial Mexican-American woman working in one of the reddest states in the Union, perhaps it comes as no surprise that she faced roadblocks due to bigotry, but that's exactly what happened.

In the wake of the death of George Floyd—the spark that ignited the Black Lives Matter movement, Amanda felt compelled to act. From that tragedy, Amanda saw the power of the moment that could be harnessed for a positive change. Upon hearing of local protests in Corsicana, she went out to support the activists that were calling for change. She explained that she took great care to keep her personal activities separate from her work. "Of course, we were working, so we waited until the end of the day and I remember people all over town were like 'they're going to demonstrate". They were afraid that they're going to riot." Amanda ignored the doomsayers for their unfounded fears and made signs to join the protestors.

Her peaceful demonstration in support of Black Lives Matter went over without incident and it even garnered some support from local passersby as it occurred. However, her actions were later not well received by Chief of Police Robert Johnson, who was also Red Stone's writer and producer. Johnson reportedly took great offense to the protest and admonished Amanda with what devolved into "very racist rhetoric". The argument was heated. Amanda recalled that after the conversation ended, "I got a call about 15 minutes later from another producer on the [film] and I learned that he had canceled the entire production."

Due to Johnson's position as the town's police chief, several factors conspired to the point where continuing the production wouldn't be possible without his connections and cooperation. But canceling was not an option for Amanda. Canceling Red Stone would have had huge economic impacts—not only for the cast and crew but also the broader local community in which the movie was being filmed. Knowing full well she did nothing wrong, Amanda decided to fall on the grenade by resigning from the production in order for it to continue on.

While Amanda was already committed to speaking out for justice and equality, the wrongs she faced in Corsicana only served to steel her convictions. Out of work, she headed home to San Antonio, where she said she started marching in protests and became more involved after gaining the time and freedom to do so, not to mention the motivation from experiencing injustice firsthand. She didn't stop demonstrating. Together with friends in a group called Young Ambitious Activists, she committed herself to give back to her community and turning her lens towards activists fighting for change.
From Rigging Grip to Key Grip on Set of Love and Death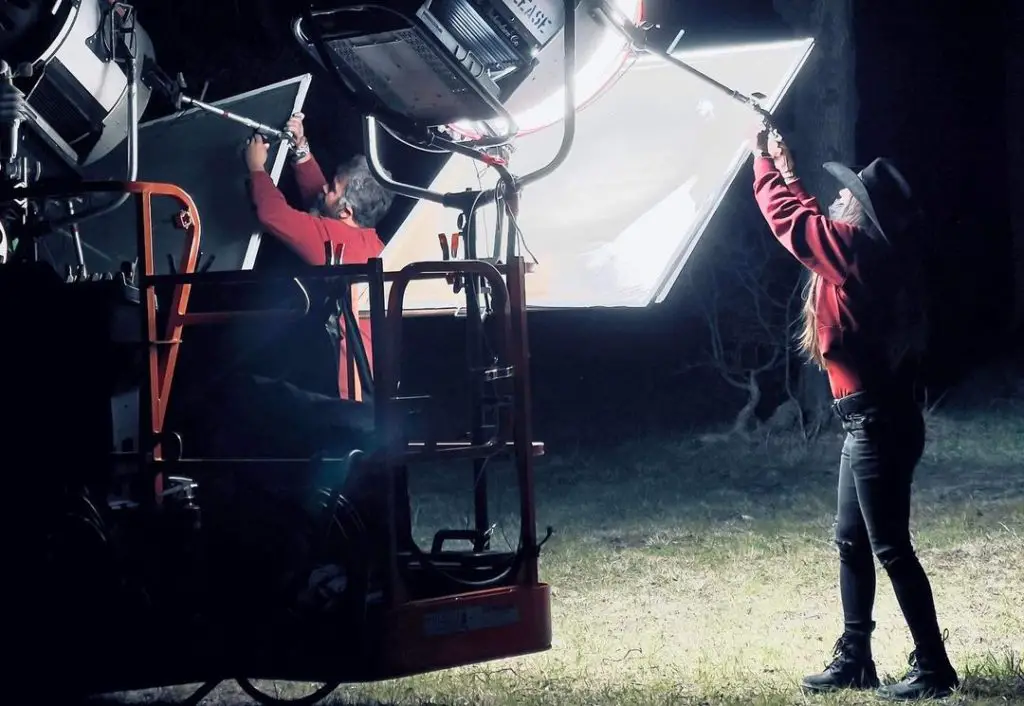 In recent years, Amanda's hard work and dedication in the face of adversity have been paying off in spades. In 2021, she paid her dues as a Key Set Production Assistant on Plus/Minus which allowed her to be eligible to join the Directors Guild of America (DAG). From there she parlayed that experience into a job as a rigging grip on HBO's Love and Death—Amanda's biggest production to date. The series will feature some serious talent: Elizabeth Olsen, Fabiola Andújar, Jesse Plemons, and Krysten Ritter.

Love and Death is a true crime series based on real-life events that occurred in Texas in 1980. True to the story's Texas roots, HBO set up production in Austin and the surrounding area. Amanda was just one of the many locals brought in to work on the show. She estimated that HBO drew about 80% of the production's talent from the local population, but recruiting for it wasn't so easy. "With COVID-19 restrictions in place, it was crazy in town. I mean at the beginning of the show we had… I want to say we were filming four shows simultaneously. I think it was us, Walker, I think Cruel Summer was filming at the same time, and then Fear the Walking Dead and I think 1883 in Dallas. So maybe five shows at one time plus a feature film that Robert Rodriguez was doing. So, I mean we were really scrapping for labor there for a minute just because between all the shows and all the films there was also the commercial world that's also being inundated with all these."

Having built a reputation for herself, Amanda was approached to be a shooting grip for Love and Death. However, she started out as a rigging grip helping to get things set up in the first week of production. Her prior work on Plus/Minus and doing commercials gave her the experience she needed to step up to the role of best gal grip. "I understand logistics and I'm very good at that [the key grip] felt confident putting me in that role. But I had never been best boy grip on any show, it's a pretty serious promotion. I mean most of the best boys in town have been doing this job for over ten-plus years so I really lucked out in that way. I wasn't anybody's first pick, but there was just nobody able to come in and do that role, so it was just kind of like a field promotion."
Maintaining Work/Life Balance on Set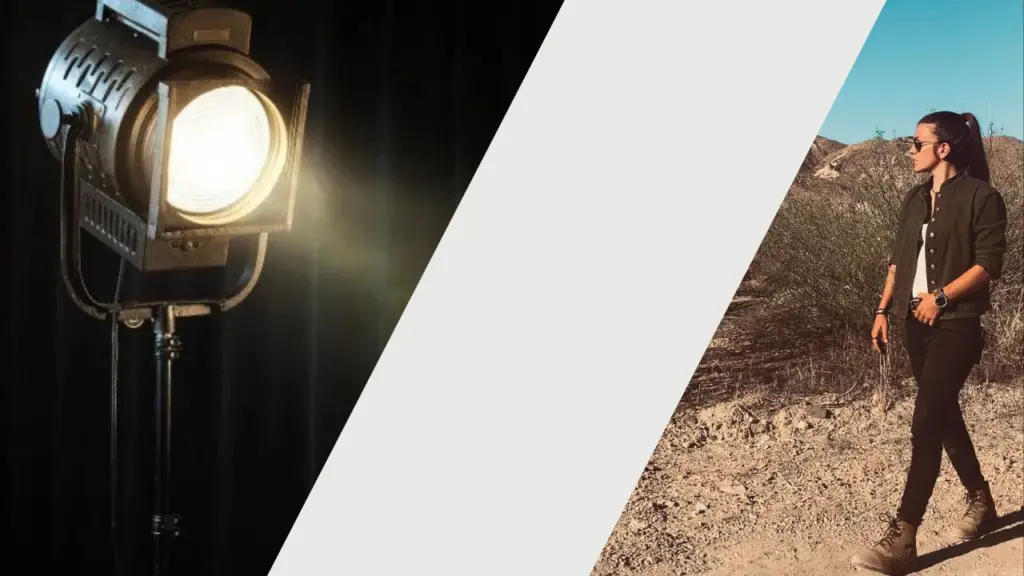 The cast and crew of Love and Death worked tirelessly on the production for five days a week across nearly nine months. The days were long, often hitting the 10 to 12-hour mark. If you also factor in the two to four-hour round-trip commute for the San Antonio-based crew to get to Austin and the surrounding areas, there is barely enough time to sleep at the end of the day.

Amanda explained that by the time the weekend comes around, "you just want to rest and relax and you don't want to do anything other than just sleep because you're exhausted from all the labor that you've put in for the week, whether it's mental or physical. Obviously, it's very physical, lifting and pushing things and all that sort of action, so it was really tough."

Somehow though, Amanda didn't just achieve a high degree of professional success while on the set of Love and Death. She also hit a huge personal milestone during that time by getting engaged to her partner Maribel. I was curious as to how she managed to strike a balance between her work and home life while working such a brutal production schedule. The unfortunate reality was that there wasn't much of a balance at all. However, she put in a concerted effort to strike that balance as well as she could.

"Thankfully for me, I have a very understanding partner and she wants me to be happy and do what I love. We had to figure out how to maintain a relationship in the midst of all this. Whether it was calling her on the way to work or calling her on the way back or face timing during lunch." Amanda leaned on a routine to help get her and her partner through the grueling work schedule. She would set aside a day for recovery and try and get everything they needed to get done on Sunday before the work week started all over again, but there was never enough time. "I mean it's tough on the other half because you're away from home right, and so if you're a homeowner or you live in an apartment, like when do you have time to really clean or do the general things that you should do to maintain your home?… It's really tough and I think those coming in should be aware of that because it's a big sacrifice."
Public Presence on Set of Love and Death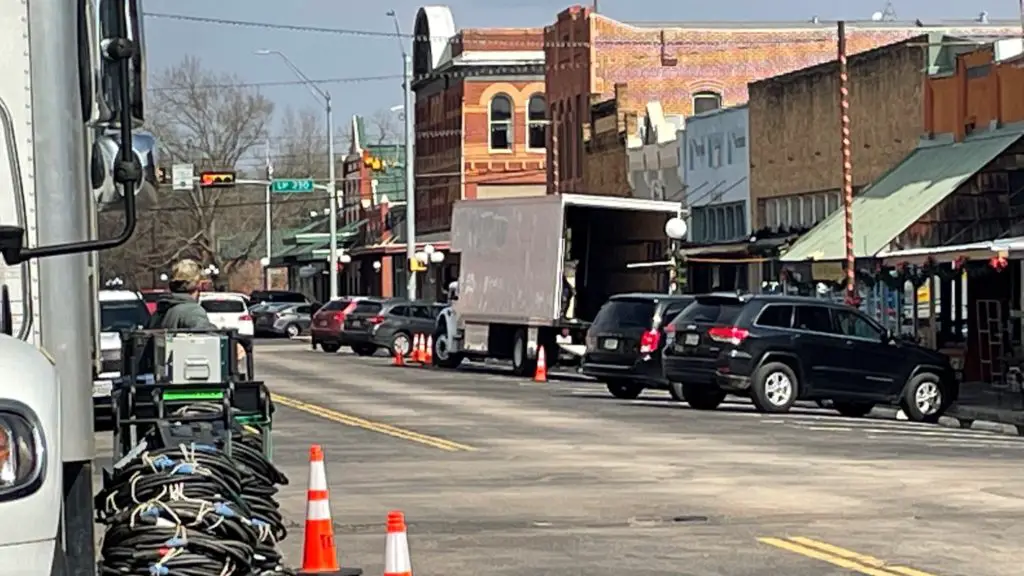 With Texas becoming more and more of a film hub, the public is bound to become more aware of the big-name movie stars working in the state. Love and Death was no exception to this as fans came out to several on-location shoots in the hopes of catching a glimpse of Elizabeth Olsen. But to my surprise, the crowds of onlookers didn't pose much of a problem for the production.

"We had a large number of PAs who were there to make sure that, what we call 'bougies', did not interrupt what we had to do. But we definitely had a lot of looky-loos who were interested in what we were doing. Actually, it was really cool to have spectators. Obviously, people love Elizabeth Olsen. You know her sisters are household names and I think, aside from just being related to two very famous Olsen twins, she made a very good name for herself. With her role in WandaVision and her being Scarlet Witch."

"Any time that you're filming a big production in town. Whether it's even a commercial, people want to know what you're doing. On smaller projects, you don't have the manpower to kind of regulate the locals from, and I say lovingly, from kind of interfering with what we're doing. But because we have the budget to hire the personnel to kind of keep the world as-is, it didn't really interrupt too much."

"I think if anything, we probably annoyed the locals. You know definitely like the business owners and stuff by our presence, because we took up so much space and we're having to shut down businesses or interrupt what they do. And I think, especially when we stayed for a prolonged period of time, there's always a little bit of kickback from the local business owners and stuff like that. I mean we have some folks that really tried to come on set. To my knowledge I don't know, I didn't really deal with them, but you know, like I said, we had the personnel to kind of maintain the world and so it wasn't so much of an issue, thank god."

Contrary to the public being a nuisance to the production, Amanda found the crowds to be a positive presence on set. "It's so fun to work on a set, but when you're there for so long, the shine goes away a little bit. But then it's cool, because then you see the outsiders and that's why I love the crowds, because you're like, oh man, like the movie magic is still there for them and I love that. And then it kind of reignites, like your love and your passion for what you do in your job."
Anticipating the Release of Love and Death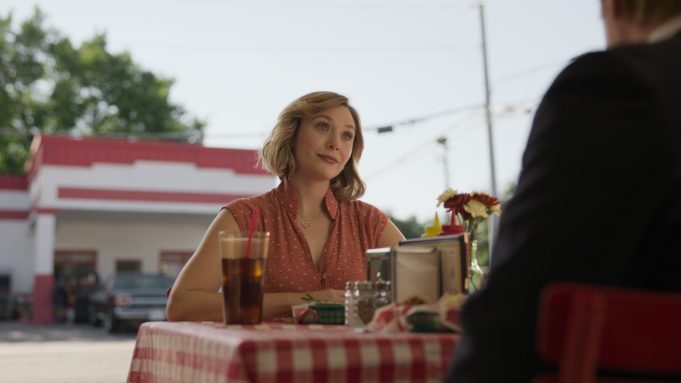 Love and Death is a highly anticipated series, which is expected to receive critical acclaim. That was a sentiment that Amanda certainly shared. "I can't imagine it won't win awards. I mean all of our actors were supremely good, like Jesse Plemons, Patrick Fugit, and Elizabeth Olsen. Obviously, and you know, they were all phenomenal. I mean everything that I got to see on the monitor. I mean I wasn't like watching them all the time, but when I did, it was incredible. I would be surprised if she doesn't win something or one of these actors doesn't win something, and I think it will be a hit."

Amanda continued to say that "considering the nature of what the show is and how it combines a really interesting plot, plus something that's real that happened, and then adding actors who are up-and-coming and respected for their craft and then slamming it out of the park. Yeah, I think it's a recipe for success. So, I'm really looking forward to seeing how it all turned out and then hopefully not watching being like, oh I hated that location."
Full Interview with Amanda Moon